The second day of spring and 10 more hours of snow. A heap of overripe bananas. I see lots and lots of Banana Muffins happening here today!
Heat The Kitchen
No better way to heat up the house than with kitchen heat. Crack open the window to listen to that magical silence that only a falling snow lends, broken only by the chatter of birds as they, like us, wait this one out.
Just yesterday daffodils and forsythia were in bloom. Robins feasting on their spring morsels from a the moist winter soil, and I was planning and plotting a new summer garden.
But everything comes to a stand still when mother nature decides it would be a good day for snow.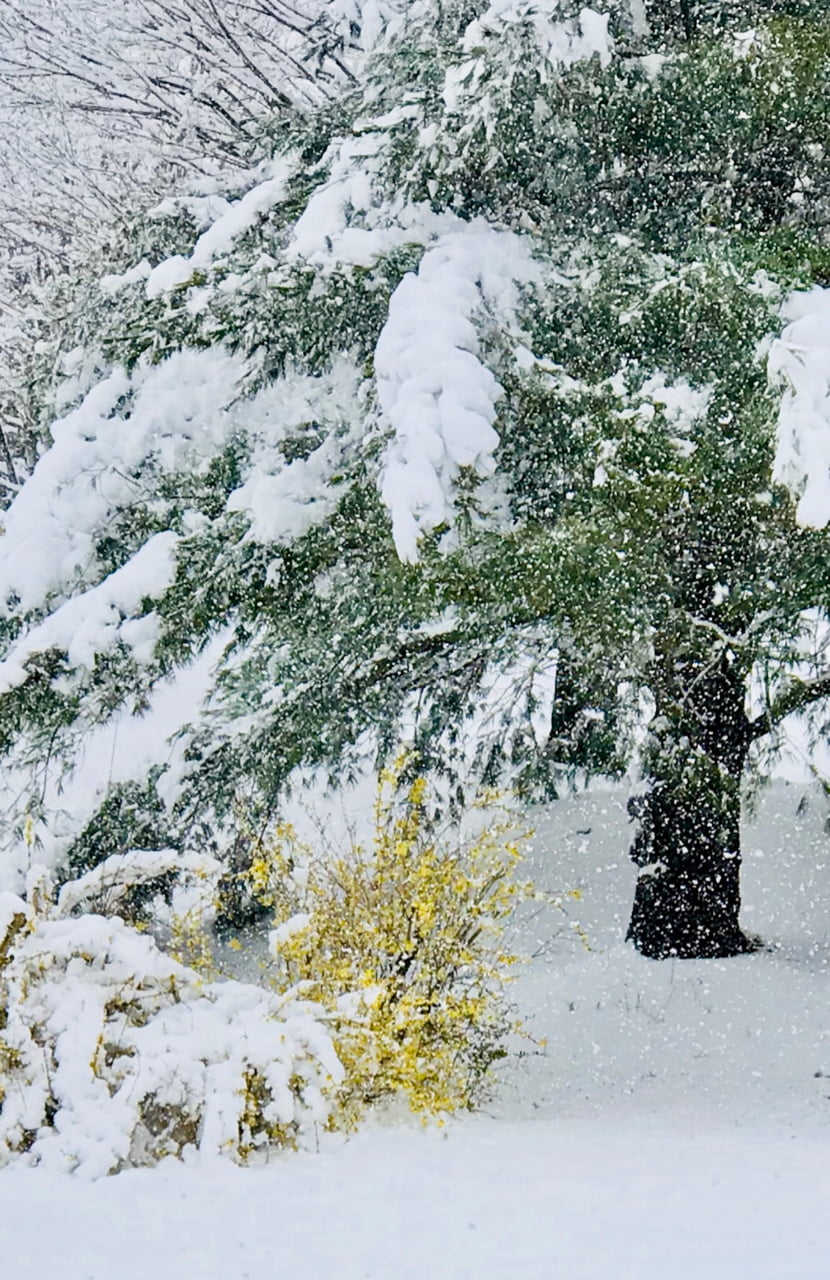 Bake
And so, off to the kitchen I go to make lots and lots of banana muffins and remember when my children were small, and a day like today would call for a little tea party!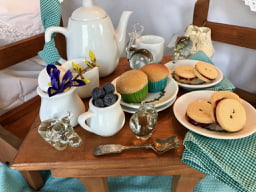 Recipe for my favorite BANANA MUFFINS here.