Pomegranate Salad Dressing is a Mediterranean twist on sweet, sour, tangy and spicy flavors with sumac, garlic and pomegranate molasses. 
Pomegranate Juice
Having grown up in a Mediterranean influenced home, lemon is often the juice added to so many of the recipes we cook with.
Lemons are the base in most Salad Dressings instead of vinegar. They are used to marinate meat, flavor savory dishes and desserts. 
Pomegranate is an unusual fruit in that it can be as tart and acidic in flavor as a lemon and yet somehow sweet, in an earthy kind of way. Makes for a perfect Martini!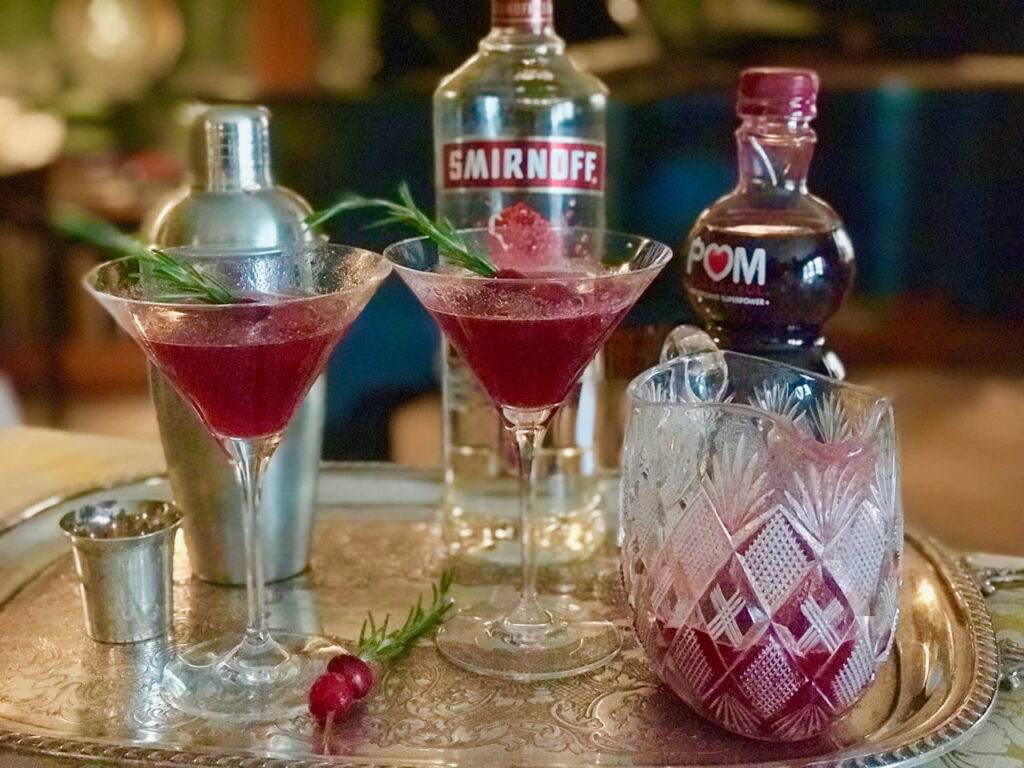 Pomegranate juice is ideal for both sweet or savory dishes. The acidic levels in pomegranate juice make it idea to tenderize meat while imparting a flavor that is subtle and earthy.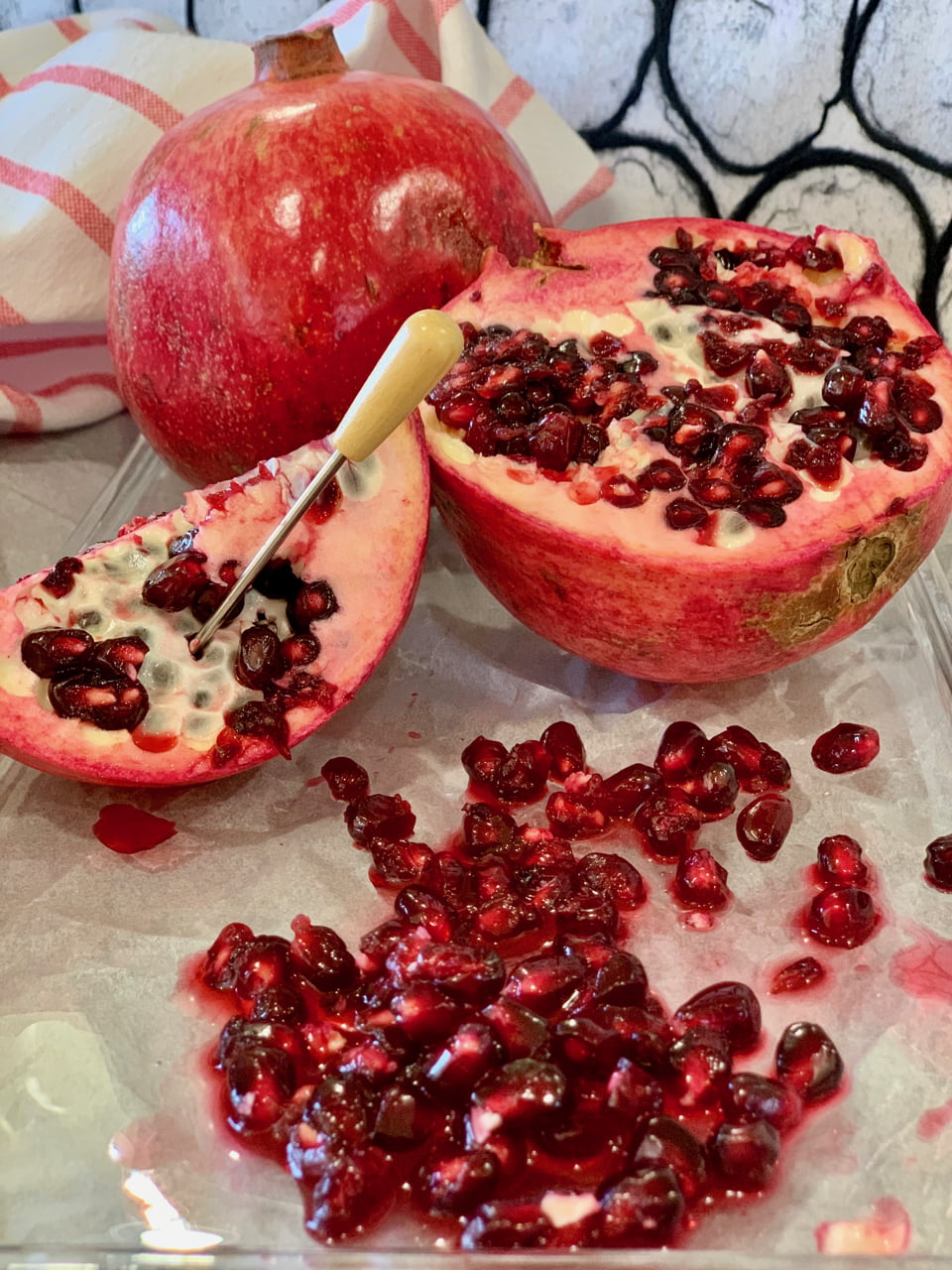 Pomegranate Molasses
While Pomegranate Molasses is often found in Middle Eastern markets, it is easily made at home. It is simply; pomegranate juice and sugar boiled down until it is reduced to a molasses.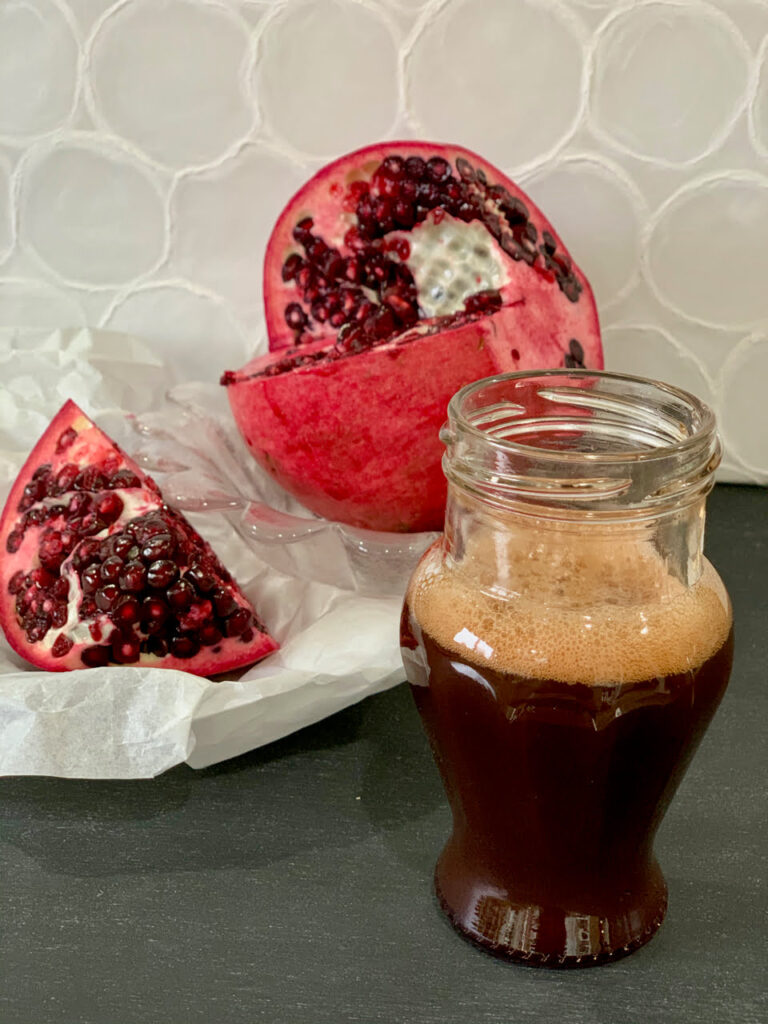 Pomegranate Salad Dressing Uses
This sweet, sour and tangy salad dressing is ideal for salads that incorporate fruit, or roots, such as beets or carrots.
Salad dressing is not just for salads though. I often use my homemade salad dressings to marinate or flavor meats, such as my Christmas Goose or fish, such as my Shrimp Buddha Bowl, that both scream for complex acidity. 
All the flavors needed to spruce up a sauce are in this salad dressing. It could almost be considered a sauce as well!
How To Make Pomegranate Salad Dressing
Once you have either purchased or made the pomegranate molasses, the rest is easy. I like to use (probably collect), a glass jar with a lid, such as a Mason jar old jelly jars I often save, especially when the shape is unusual.
Place the dressing ingredients into the glass jar, give a good hard shake and the dressing is ready to use, or will store for a week in the fridge.
Ingredients Needed
Lemon juice
Olive oil
Sumac spice
Garlic
Salt
Equipment Needed
Mixing bowl
Whisk
Garlic crush
Citrus press
Measuring cup
Measuring spoons
Airtight jar
POMEGRANATE SALAD DRESSING
Course: Sauces u0026amp; Dressing
Cuisine: Mediterranean
Difficulty: Easy
Sweet, sour, tangy and spicy flavors that come together in this sumac, garlic and pomegranate molasses salad dressing.
Ingredients
Pomegranate Molasses – 2 tbsp

Lemon juice – 1/4 cup

Olive oil – 1/2 cup

Sumac spice – 1 tbsp

Garlic – 2 cloves, crushed

Salt – 1 tsp
Directions
In a bowl, or shaker jar place the ingredients. Whisk well, or shake until will emulsified.
Keeps in the fridge for about one month.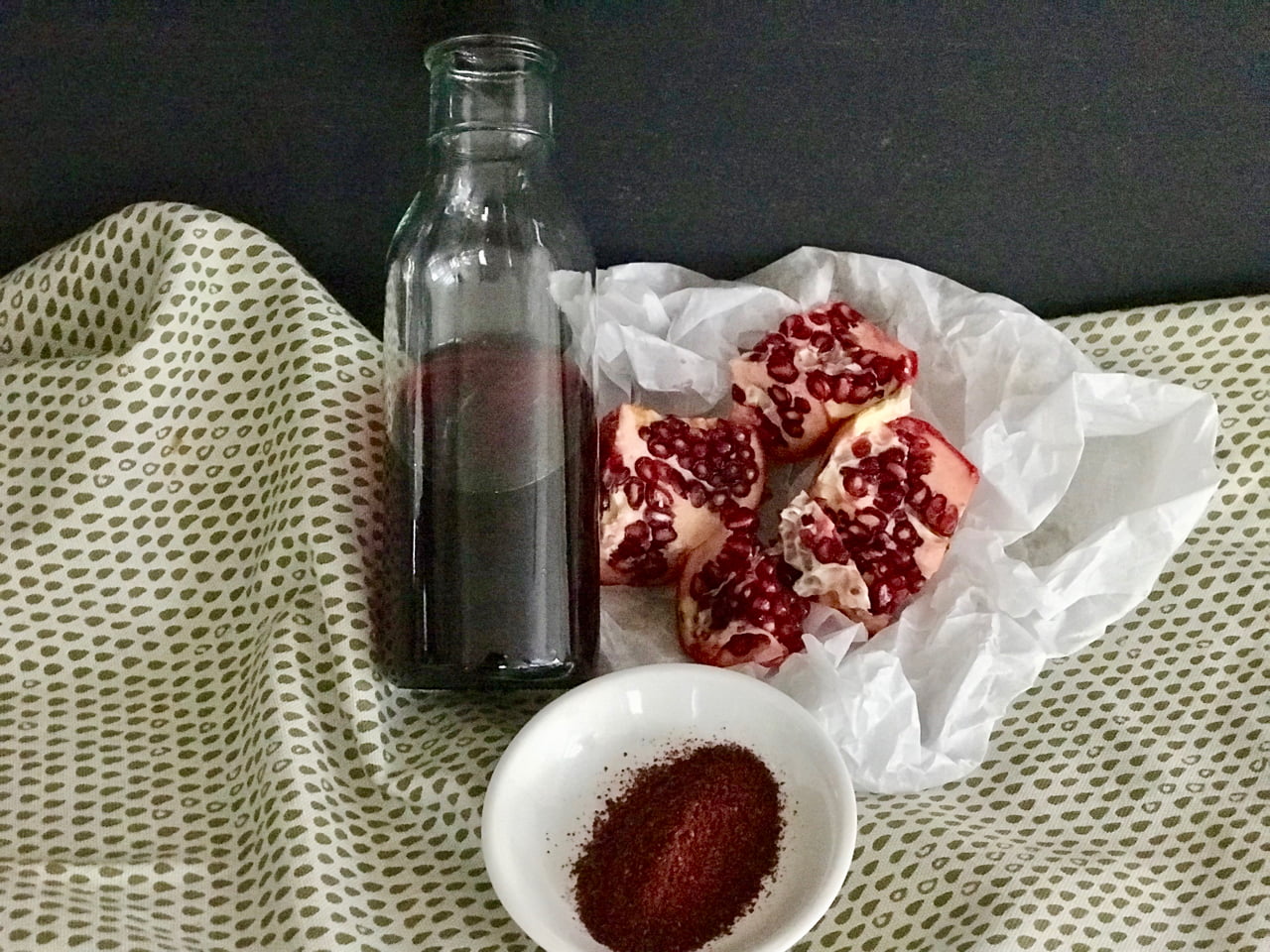 ENJOY!