The perfect all-butter pie crust is so easy to make and works beautifully for both sweet or savory pies.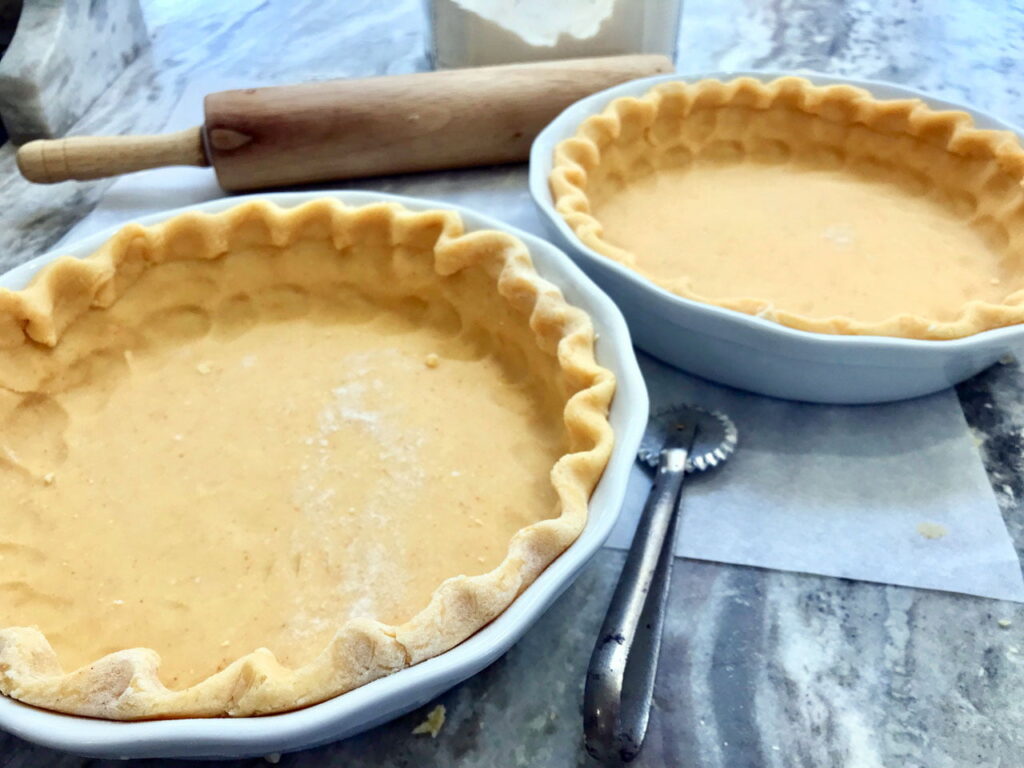 Two favorite all-butter pie crusts; the perfect butter pie crust for any pie lover. The traditional crust is made with all purpose flour and butter. The amazing gluten-free crust is made with butter, oat and almond flours. Two easy, foolproof recipes for everyone.
A Pie Crust For All Pie Lovers
Everything tastes better in a Pie Crust! Do you have a favorite custard; vanilla, pumpkin, sweet potato, pecan, lemon, coconut or just sweetened condensed milk mixed with a few eggs? Put it inside a pie crust and you suddenly have a silky, creamy, luscious dessert, pretty enough to impress your guests.
How about the magnificent fruits of summer and autumn? Fruit pies are probably one of America's most popular desserts.
There is nothing more enticing than a cherry pie, peach, blueberry or plum pie on a hot summer day. Then, when autumn rolls around, who doesn't crave a scrumptious apple or pumpkin pie?
In the dead of winter, I make an exotic spiced winter fruit pie, and a tahini pie, all made from either of these two scrumptious pie crusts.
Pie Crusts
Pie Crusts are what seem to scare people away from making homemade pies. It shouldn't. The Perfect All-Butter Pie Crust is as easy as making cookies!
If you have a food processor, a pie crust can be whipped up in a matter of minutes, but the old fashion way of using a fork or pastry cutter works just fine too.
I would often see my mother turn out the most beautiful pie crusts pressing the butter into flour with a fork, then press the dough into a pie pan, pinching beautiful edges around the top and never use a rolling pin.
So, please don't be intimidated by a pie crust. The secret to making a pie crust that is firm enough to keep the juices, of your favorite fruit pie, from making the crust soggy; is butter. Really cold butter!
Butter and flour marry beautifully together forming a firm and binding crust for anything you will want to put inside of it.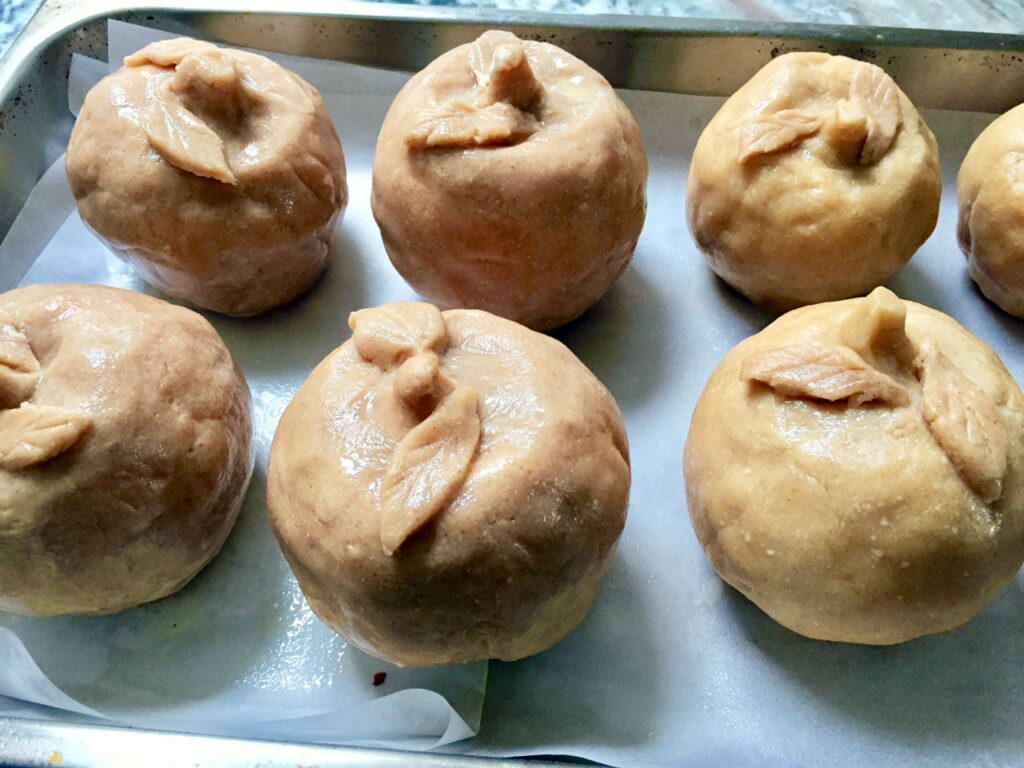 Cinnamon Spiced Apple Wellington. Totally not a pie! But the pie crust is used to form a beautiful crust around a spice and nut stuffed apple. Wrap it in the pie crust, then carefully design it to look like an apple. Adorable!
Time Saver Pie Crust Tips
A quick time saver for making your own pie crusts, require one small investment in a hand held electric mixer.
They can be purchased for around twenty bucks and will get more than their money's worth as a time saver in your kitchen.
For a really big splurge, or perhaps a gift request for a special occasion would be a food processor. I use mine nearly everyday and each have lasted me over 15 years. Great investment.
Butter Please!
Now, I know some of you are going to bite my head off when you read this, but… please do not make pie crusts with shortening!
Why, why, why are so many great cooks using vegetable shortening to make a beautiful homemade pie with healthy fresh ingredients?
Do you know what is in that stuff? Soybean oil, cottonseed oil, palm oil, cheap, low quality fats from vegetable items you wouldn't want to eat. The trans fats in vegetable shortening is known to contribute to a variety of health issues.
If that is not enough to make you switch to butter, then try dipping your finger into a can of vegetable shortening and put it in your mouth! Yuk! Greasy, flavorless Yuk! Butter, please!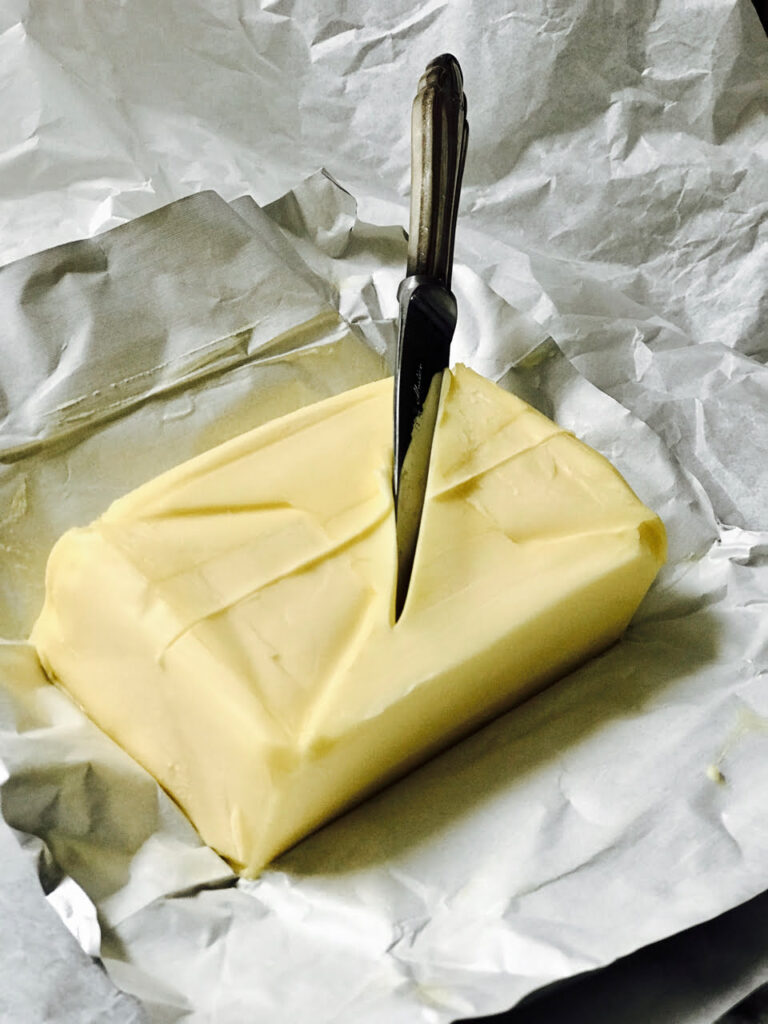 A Pie Crust Secret For Picky Eaters
Today, more than ever, we have a variety of eaters. Some are picky because they like or don't like a variety of ingredients, while others have allergies to various cooking ingredients.
For this reason, when I am cooking for friends or family, I have become accustomed to making two of everything. I make two types of entrees, two types of bread and two types of desserts, always taking into account gluten, meat, seafood, nuts or other items that should be considered.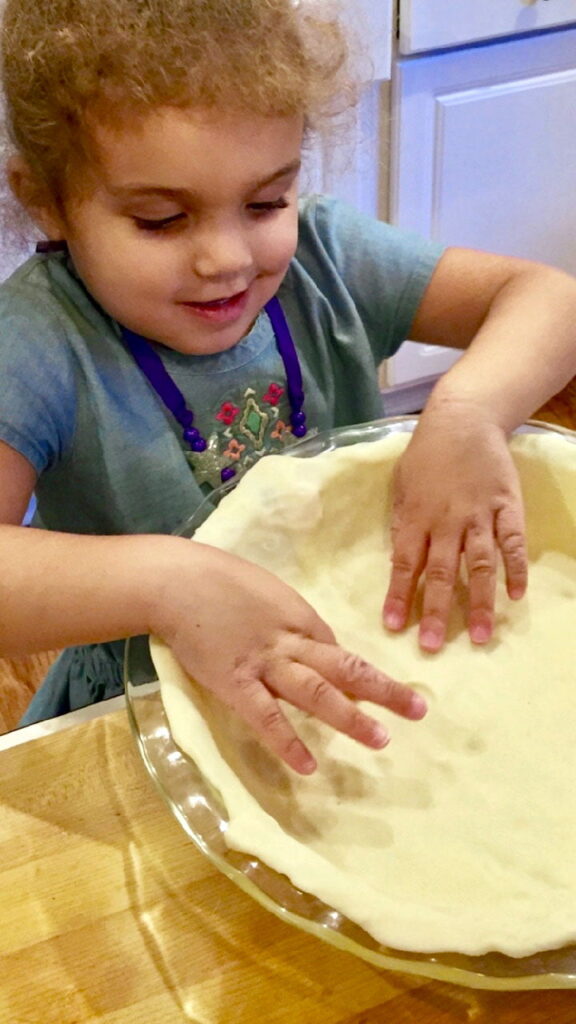 Two Different Pie Crusts
With today's diverse food requirements, two different pie crusts are just a smart idea. I tested and retested each of these recipes until they came out perfectly, every time.
My traditional pie crust, made with all-purpose flour comes together quickly, rolls out easily and cooks to a golden color with just the right amount of crunch.
The second crust I am sharing with you is made with oat flour and almond flour.
Think; cookie! While this crust does not roll out, (well, it could between 2 pieces of parchment paper), it is easy to simply plop the dough into the pie pan and press it into place.
Once it is cooked to a darker golden color, it too has just the right amount of crunch.
Favorite Pies And Pie Crusts
There are so many pies to choose from to make year round, but I find I am drawn to a few particulars that I make often.
If the pie is going to be an open pie without a covering, I will use either of the pie crust recipes here.
But then if I am making a pie that calls for a cover crust, I will stick with my traditional all-purpose flour recipe simply because it is easiest to roll out a top-crust and lay it onto the pie.
Cold Butter and An Egg
If you are new to making pie crusts, you will quickly feel like an experienced pie baker with either of my recipes.
While cold butter allows any of the flours you choose to use, to integrate quickly, the cold egg is the insurance that the dough will bind together perfectly and take on a beautiful golden color. An egg, you ask?
Every pie crust recipe calls for a few tablespoons of cold liquid, usually water, when binding the flour and butter together. Whisking a cold egg into the flour butter mixture is my replacement for cold water and it works magically!
Pie Crust Forms
While most often a pie is made in a pie pan or pie baking dish, I also like to use Ball Mason Jar Lids as mini tart pans.
They are easy to use and make the perfect four-bite serving. Then there is the formless pie. What? Yes, a formless pie. They are called Galettes. These rustic pies are beautiful to serve and no pan to clean!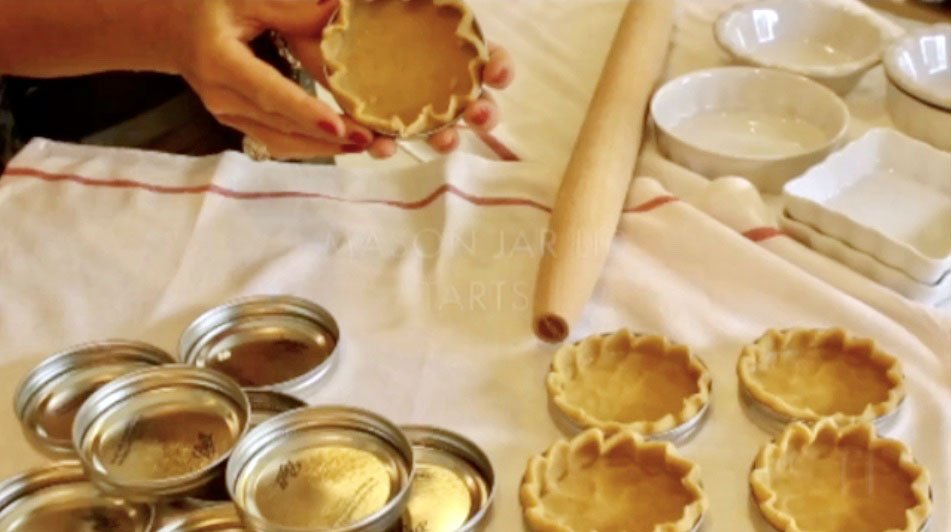 The Rustic Pie Crust
Galette. What exactly is a Galette? It's just a pie without the pie pan! Freeform. No perfection needed with this pie. It is beautifully rustic looking.
Roll the dough out onto a parchment paper lined baking sheet. Plop the desired filling ingredients into the center. Fold the edges of the dough, like a little blanket, tucking the filling into place, and bake.
Peaches and Apples work the best in a galette because the slices stay in place nicely while baking.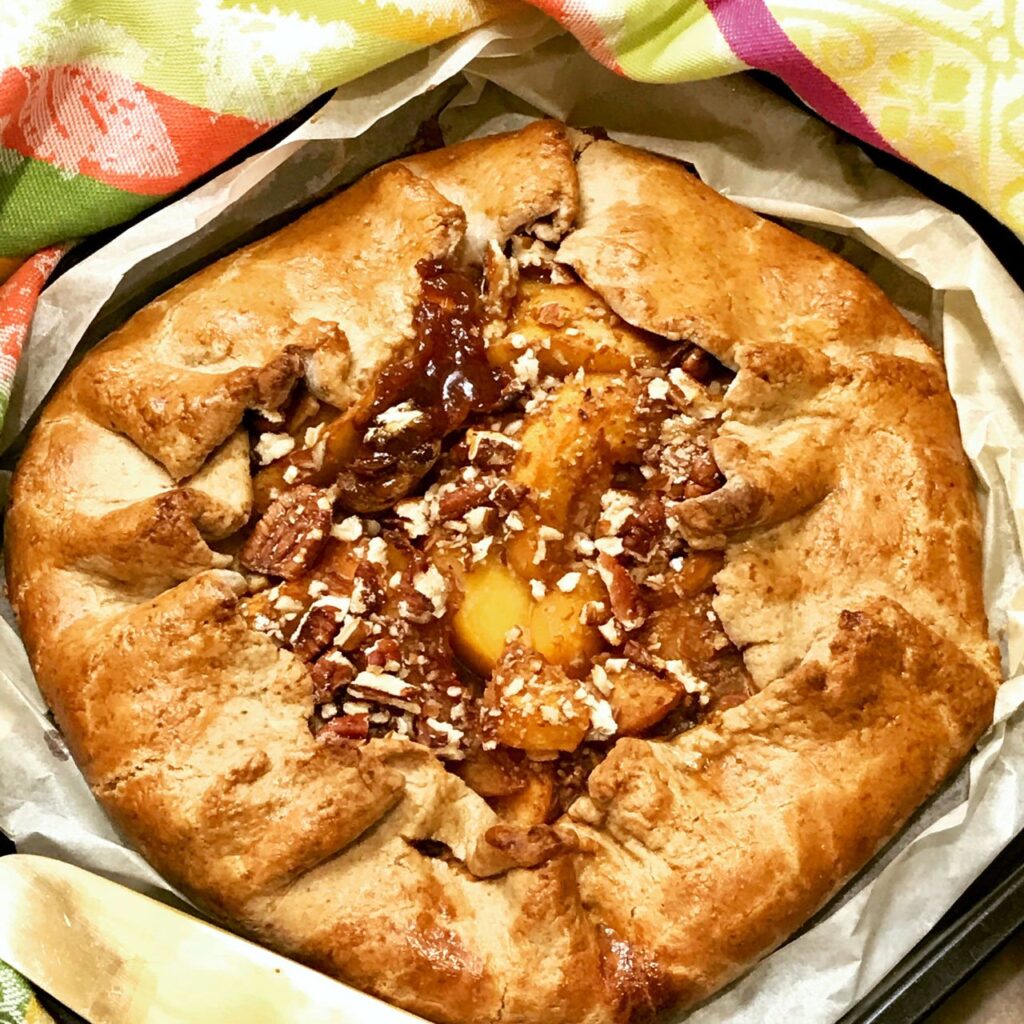 Apple Pie. Nothing says "Hello September" like an Apple Pie! Sorry pumpkin, you will have to wait your turn in October.
I have used both of my favorite pie crusts when making apple pie; traditional all-purpose flour recipe for the covered apple pie, and an open apple pie with my almond/oat pie crust, and then I shape some of the pie dough scrapes into a star or circle and place on top. Both are easy to make.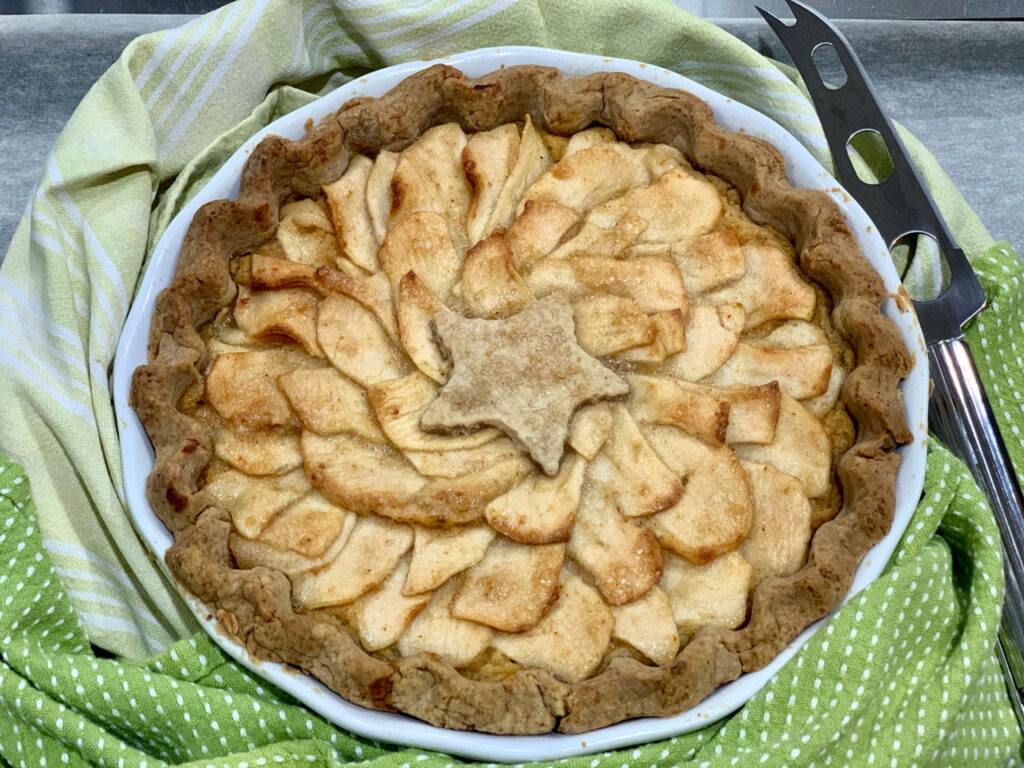 Pumpkin Pie. Most often pumpkin pie is an open pie, but I love taking the scrapes of the pie crust, roll them out and use a cookie cutter to place crust designs on top. I also like to make mini pumpkin pies with Ball Mason Jar Lids for individual servings.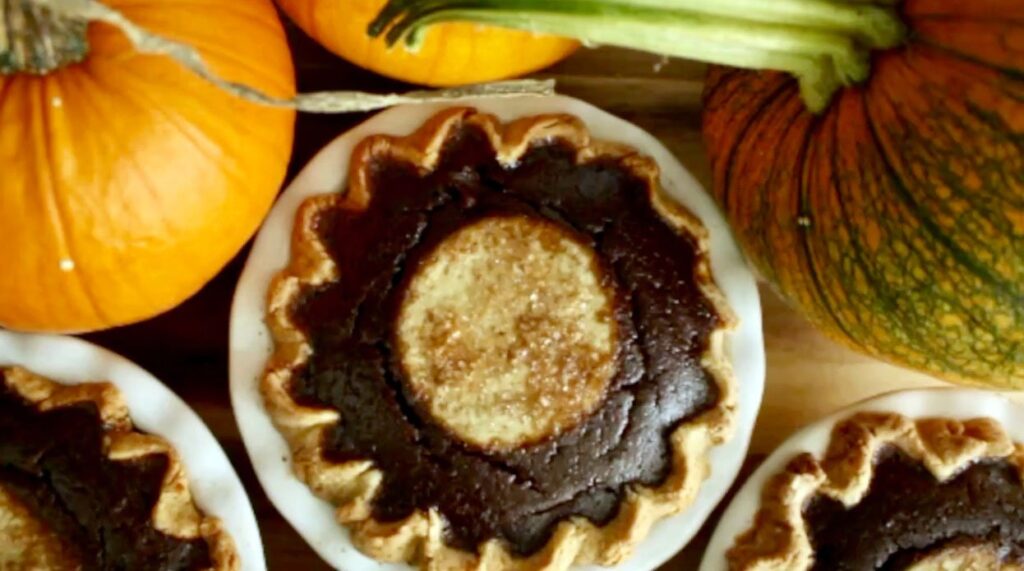 Blueberry Pie. I probably make blueberry pies all year. I will squish some of the blueberries and mix them with a little rum and sugar to add lots more flavor to the gentle flavored berries. Again, on this pie, I often cover the top with shapes I have pressed from the scrapes of pie crust.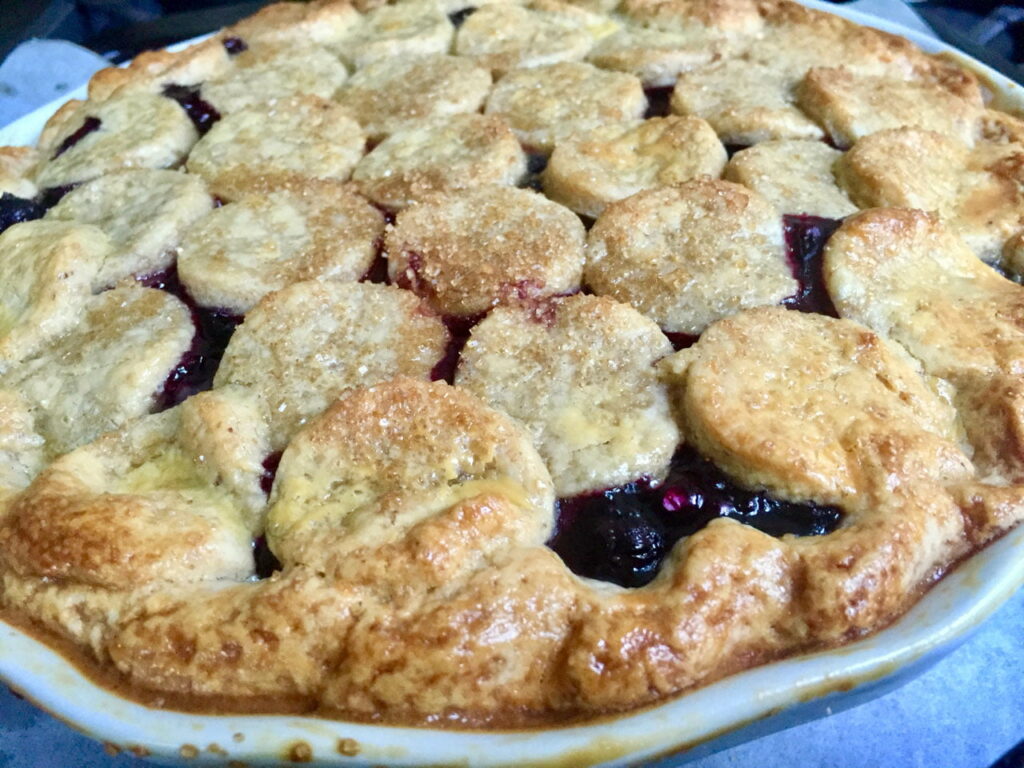 Warm Winter Fruit Pie. Ohhhhh! How I love this pie! A variety of dried fruits, raisins, cranberries, figs, dates, with nuts, dark sultry spices and rum or bourbon, makes this pie one to have often throughout winter.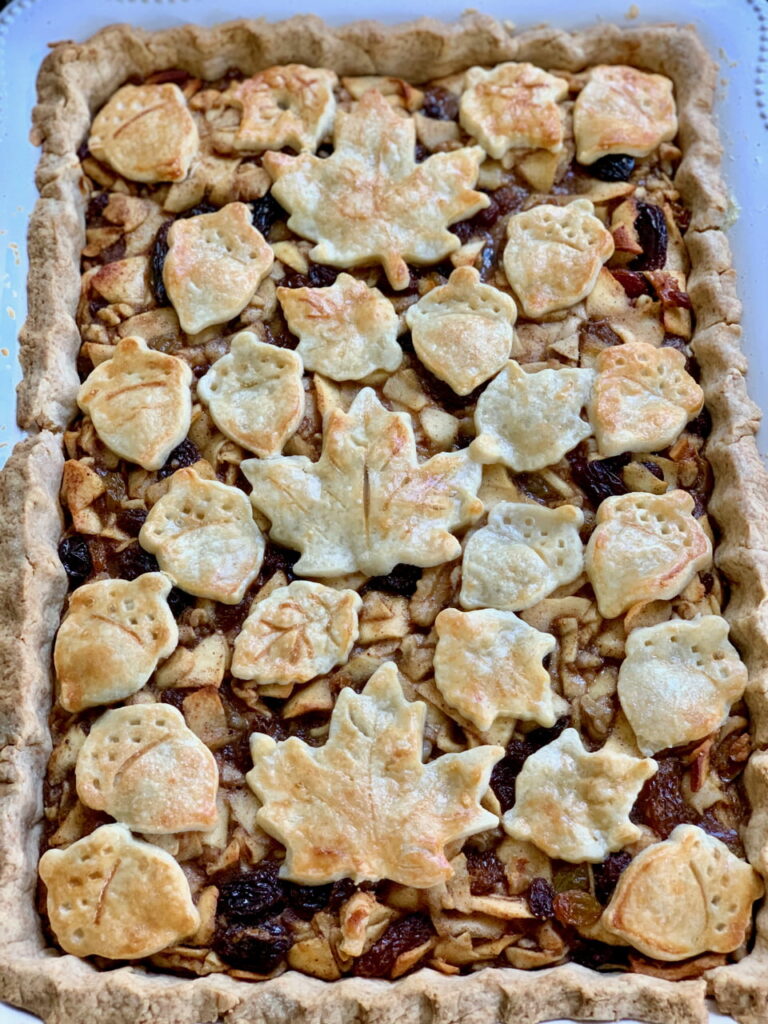 Ingredients Needed
Butter
Flour
Sugar
Salt
Egg
Nuts – (optional)
Equipment Needed
Food processor
Measuring cup
Measuring spoons
Rolling pin
Pastry cutter – if shapes are being made
Oven
Two favorite all-butter pie crusts; the perfect butter pie crust for any pie lover. Traditional and gluten-free.
Ingredients
Traditional Pie Crust Ingredients

Butter – 8 tablespoons, cold

All-Purpose Flour – 1 1/2, extra for rolling out

Sugar – 1 tablespoon

Salt – 1 teaspoon

Egg – 1, whisked to measure 1/4 cup, add a sprinkle of cold water if the egg is short of 1/4 cup

Crushed nuts – 1/4 cup, (optional)
Directions
Traditional Pie Crust
Place butter, flour, sugar and salt in a food processor and pulse to blend. This can also be done in a large bowl with a fork or pastry cutter.
With machine running, slowly pour the 1/4 cup of liquid, which would be the whisked egg and any water needed to measure 1/4 cup. The same can be done by hand by slowly incorporating the liquid to the flour/butter mixture. If adding crushed nuts, 1 teaspoon of water is needed to add to the dough.
Once the dough has formed a ball, transfer it to a floured surface and roll it out to fit the pan or pans your pie will be made in. Don't forget to save scraps should you want to press designed pieces of dough to go on top.
Should you desire a top crust for a pie, simply add more to the above recipe to make 11/2 the recipe: 4 tablespoons butter, 3/4 cup flour, 11/2 teaspoon sugar, 1/2 teaspoon salt and 1/8 cup of water to the egg.
Bake as the pie recipe calls for.