Kitchen Hack, mini tarts, cakes and bread buns are perfectly sized when baked in removable bottom, frugally affordable, Ball Mason Jar Lids.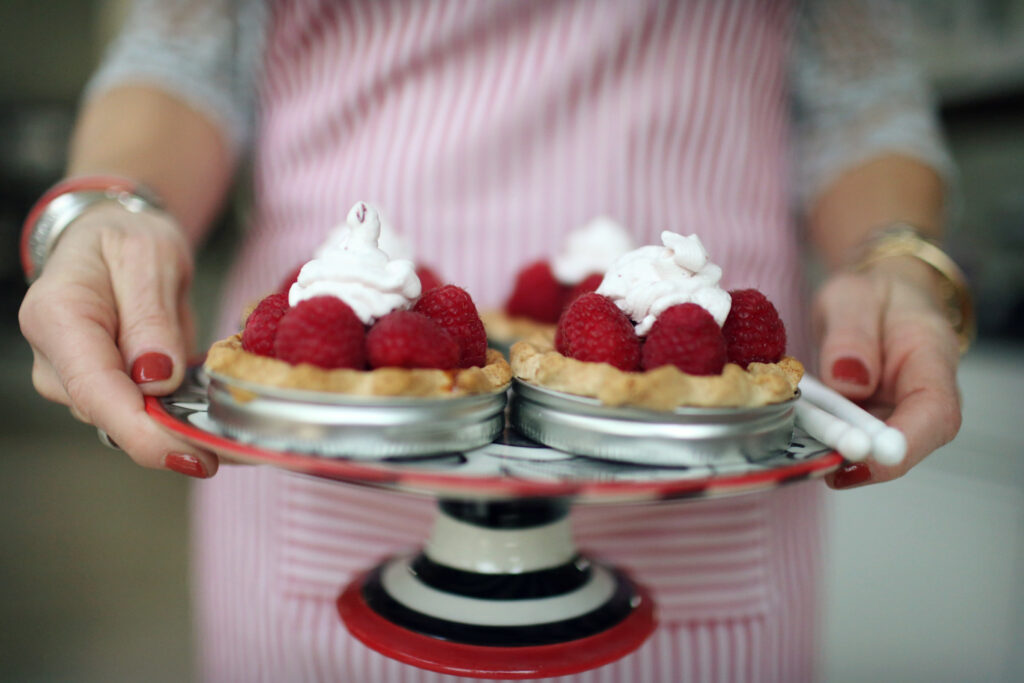 Kitchen Hack Tools 
Tools for a cook are like paint brushes to an artist; you can never have enough to make the job more interesting! Ever notice how expensive the kitchen tools we want to buy have become? A muffin tin, a tart pan, removable bottom pans for mini buns, breads or cakes are all crazy expensive.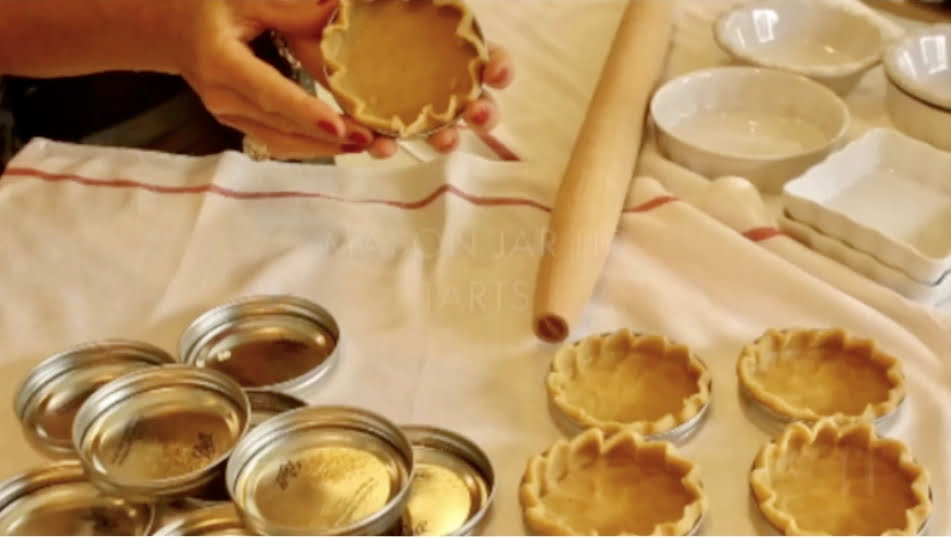 IT'S A LID! 
That's all. Just the lid to a jar. You don't even have to buy the Mason jar to get the lid, though depending on where you shop, you might find it more cost affective to just buy the jar with the lid. For example:
Amazon sells the lids, 12 lids in a pack, just the lids, for about $13.00 a pack. 
Hardware stores, sell a pack of 12 Jars and lids for about $17.00. 
I found a 12 pack of just the lids at a local Farm supply store (and I don't live in a rural area), for $7.00 a pack. 
Why Kitchen Hacks? 
I have a rather large family. We get together often and celebrate our lives, over great food. (Like, really great food because everyone in my family cooks and a few are professionals in the industry.) I have found it so much easier to serve individual portions of desserts or savory pub pies rather than make large cakes or pies, simply because they look better, there isn't crumbs and filling falling out all over the place, and leftovers don't start to dry out from having sliced an entire cake or pie. A petite size cake, pie, bun, mini size anything, served neatly, and individually.
Another smart thing to consider, is to make up a batch of pie crusts, or mini cakes in the Mason Jar lids, freeze them for a time when you are ready to use them. They are little, store easily and are just a better use of your time. 
Tarts
When making individual pies or tarts in Mason Jar Lids, any pie crust will work. Make a savory pie crust for individual pub pies, adding herbs, or mustard to the crust. Make a favorite pie crust for fruit tarts, pumpkin or pecan pies, adding nuts in the crust or make it plain, either way, the crust fits easily into the Mason Jar Lid but more important, after baking, the crust pops out with a simply lift from the underside of the lid, just like you would do with a removable bottom pie pan.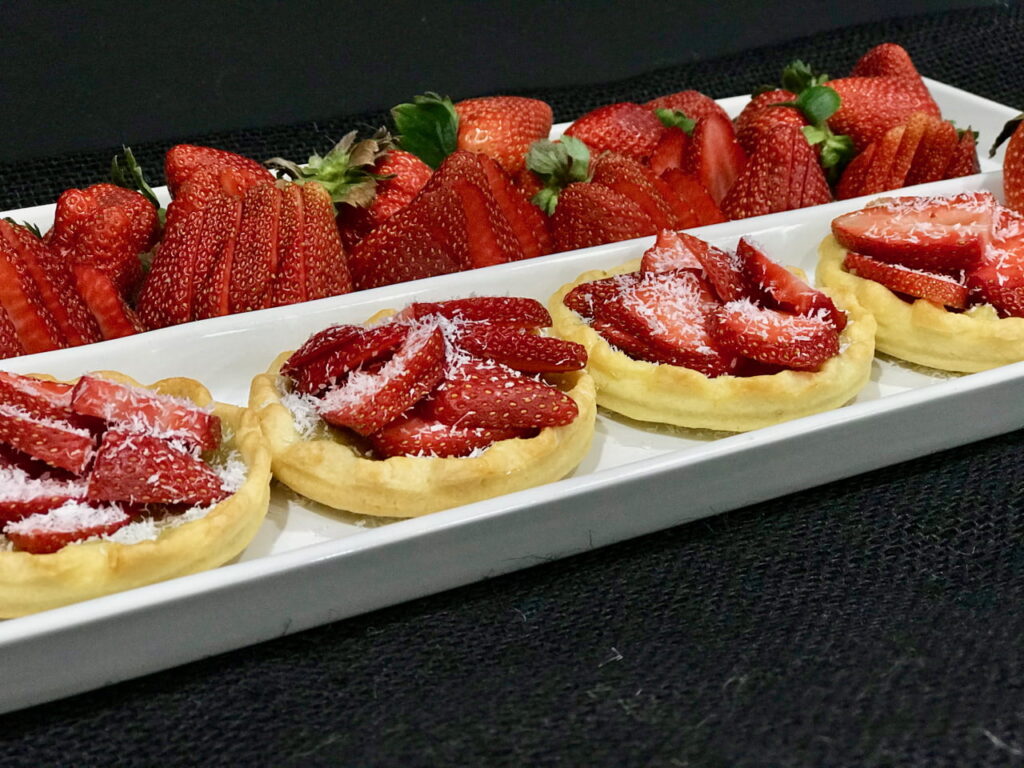 Cakes 
Every favorite cake you might make, bakes fast and beautifully in the Mason Jar Lids. About 1/3 of a cup of batter is all that is needed to make a lovely mini cake to be served as individual servings, and looks way better than a cupcake! One batch of cake batter will make about 24 mini cakes in the Mason Jar Lids. Freeze some for later!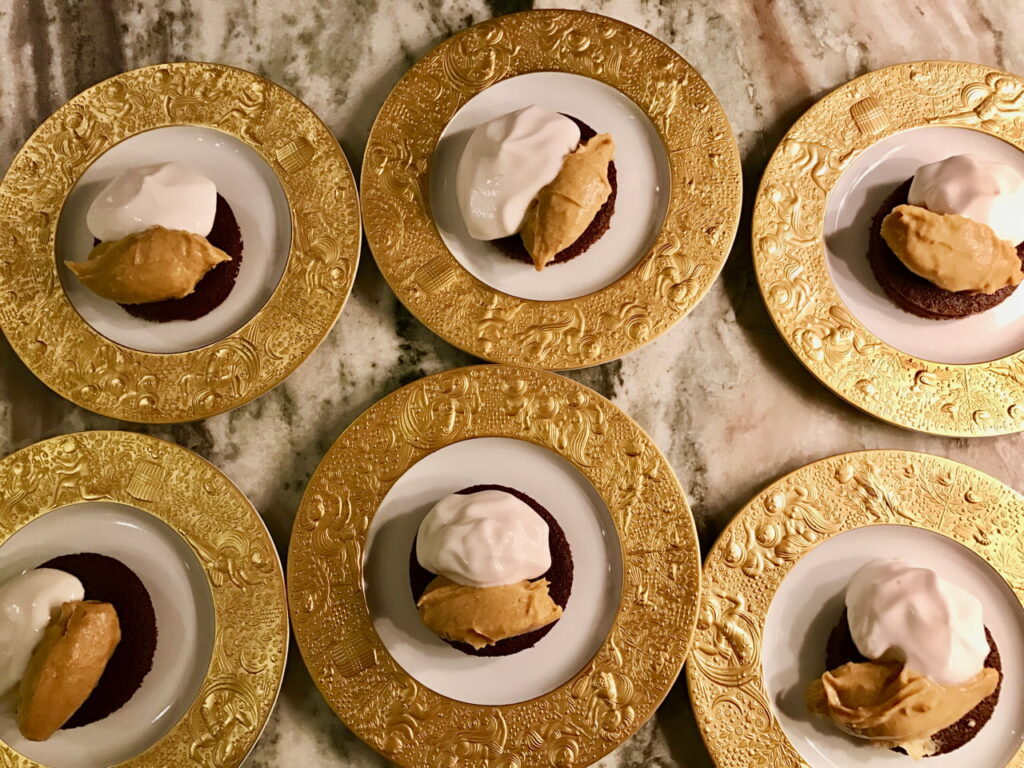 Bread Buns 
Bread buns are perfectly sized when made in Ball Mason Jar Lids. Perfect sandwich rolls, perfect slider buns, even perfectly shaped biscuits! These beautiful homemade herb rolls made exactly one dozen rolls with my Homemade Bread Recipe. After the first rise, simply cut into 12 slices, press into the lids and bake. Beautifully shaped and quickly baked in 18 minutes!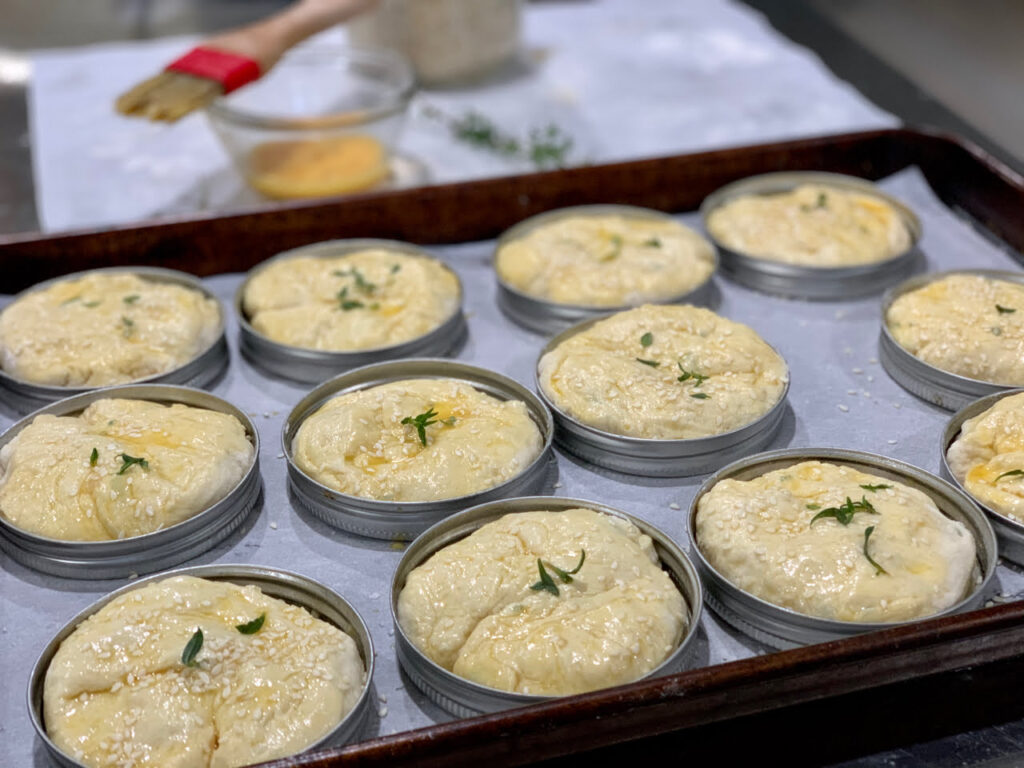 Kitchen Hack Holiday Gifts Giving
When the holidays roll around and you are looking for a fun, practical and meaningful gift to give, I have the perfect solution, especially if you will not be together for a holiday but want to send something memorable and affordable.
Put together fun gift boxes for all those you will be sending parcels to. Put one box of 12 lids, into the package. Print out a recipe that can be easily made in the lids (lots of recipe ideas above), maybe even put a few of the ingredients into the parcel; flour, sugar, spices, canned pumpkin, nuts, just about anything that won't spoil can be added to the box. When they receive the parcel, it will be filled with meaningful and delicious goodies that give them something to do as well as eat! When I was a kid, I always liked the gifts I could play with, more than the ones I could wear, and for me… this is like that, but for an adult!