Old World Flavors in this buttery, egg, Mediterranean sweet bread, flavored with either Mahlab or Mastic; one being of Lebanese cuisine and the other of Greek.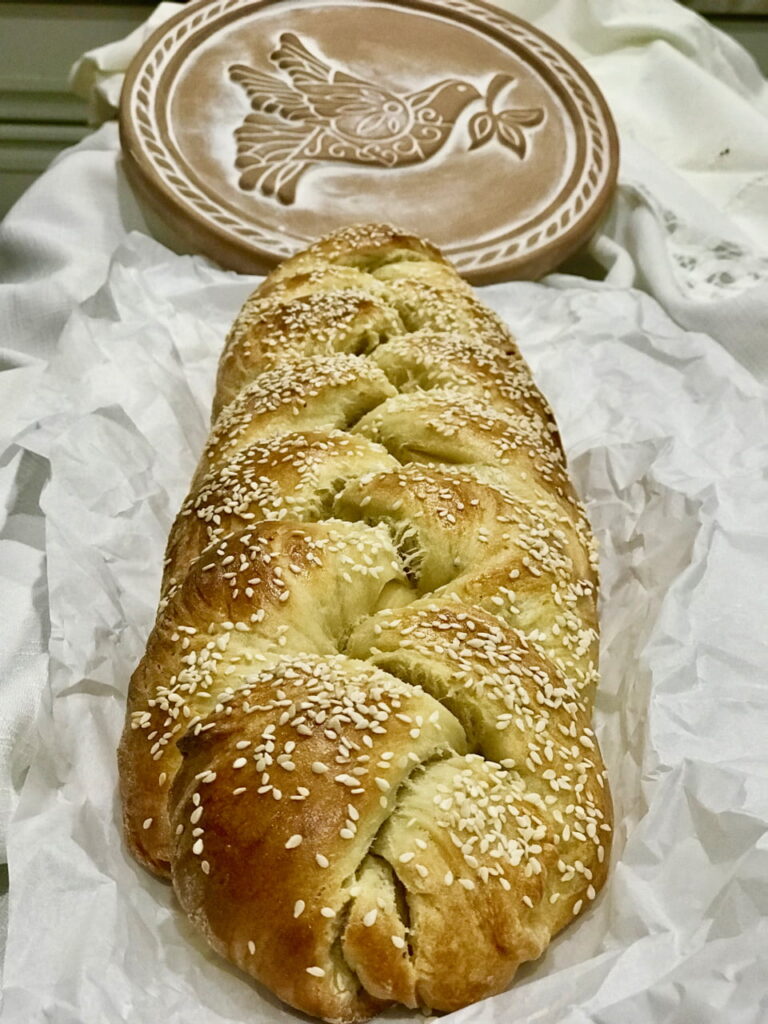 Mediterranean Old World Traditions
Since I was a young teen, I have made this bread every year for Easter. Why? TRADITION!
Roasting whole lamb on an outside spit with groups of family willing to rotate basting, while laughing and drinking throughout the night.
Red (only) eggs dyed with a concentrated powder as dark as blood, you could only buy at a Middle Eastern or Greek market. Pastries oozing with honey, usually Baklawa (or Baklava, one being Arab the other Greek).
The making of a special soup called "Magiritsa" eaten first, after midnight mass, to break the forty days of lenten fasting, a soup that is made from all the lamb organs so as not to waste one part of the lamb to be feasted on, Easter Day.
These are the traditional memories that fill my thoughts each and every Easter season.
Lebanese and Greek Traditions
We don't roast the whole lamb anymore. We do, however always serve lamb for Easter, often Lamb Chops because our busy lives have changed.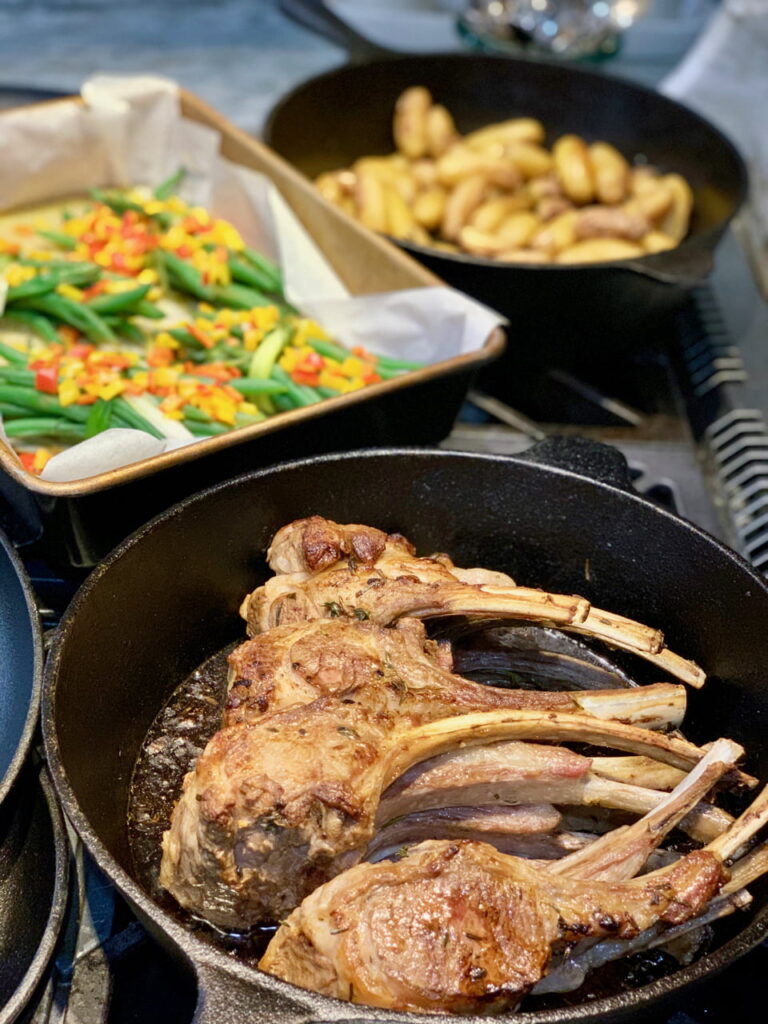 We don't make the soup. Eggs are now a rainbow of colors, often done with Natural Dye since we've become aware of eating foods that have artificial dye; and for sure the intense dye from years ago would penetrate the egg shell and onto the egg.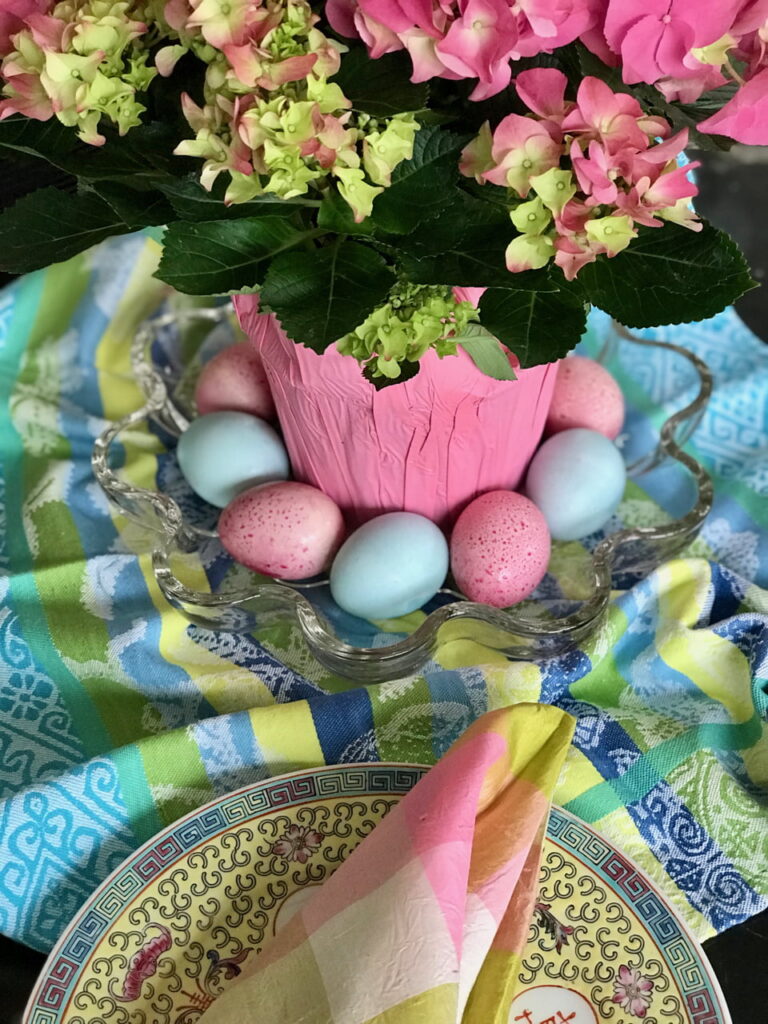 For several years our clan even tried a wildly popular new trend of plastic eggs hidden with cash inside. Man-oh-man, the teens suddenly LOVED the Easter egg hunt! Now that little ones have come into the family, the cash egg idea has been kicked to the curb. Might return when they are teens.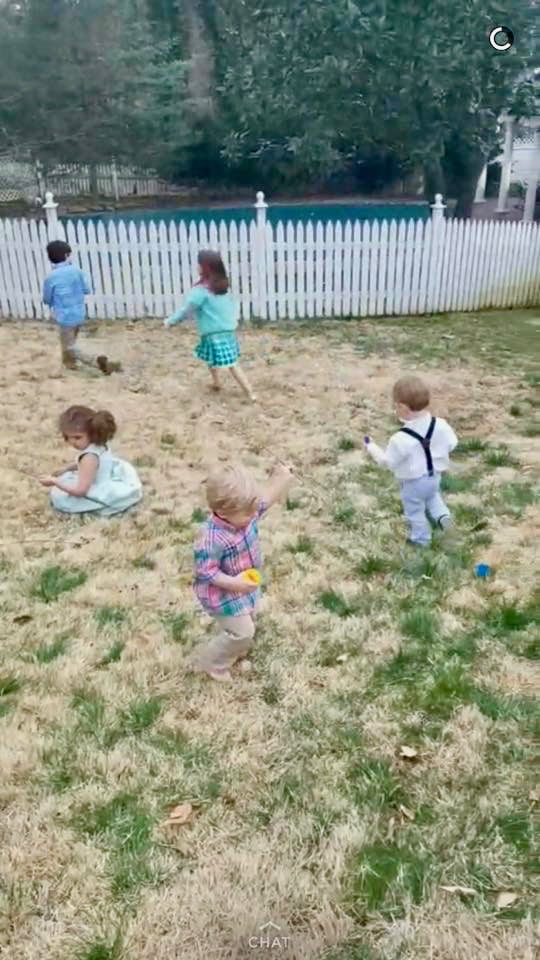 Mediterranean Sweet Bread
This bread… this bread however has remained a tradition. Its actually too yummy to make only once a year. I hope it will remain on the table each and every year. Truth be known, I make this often because it's the best bread to dunk in my coffee! Shhhhh.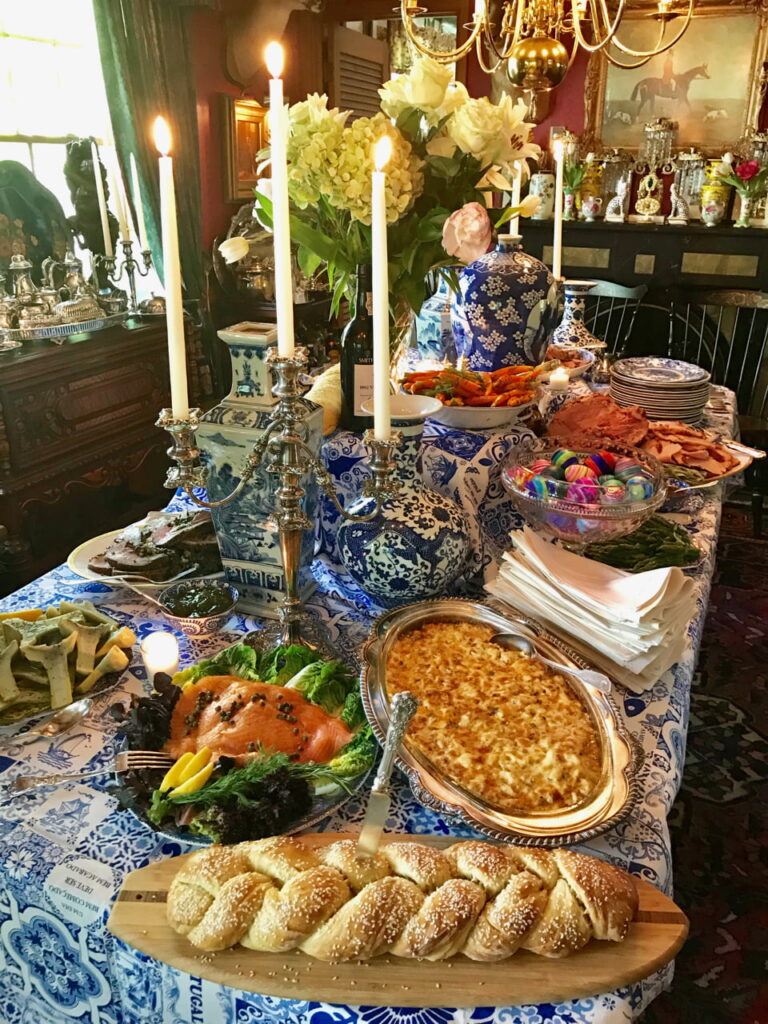 How To Make Lebanese or Greek Sweet Bread
While the process of making this bread is no different than making most of my Homemade Breads, the ingredients are. Since the base of the batter is milk, sugar and butter, those need to be warmed to dissolve the sugar and the added Mastic or Mahlab.
Once the dough is formed and rises (a little longer to rise since it is dense and rich), the bread is formed anyway you prefer. Since I usually prepare this bread for a special occasion, I will braid two large loaves, which are eaten quickly.
Ingredients Needed
Milk
Sugar
Butter
Salt
Mahlab or Mastic – aromatic flavors from either a seed or resin
Eggs
Yeast
Water
Flour
Sesame seeds
Equipment Needed
Large mixing bowl
Wooden spoon
Baking sheet
Parchment paper
Measuring cup
Measuring spoons
Mortar and pestle or spice grinder
Oven
Mediterranean Sweet Bread – Greek or Lebanese
Course: Bread Muffins u0026amp; Crackers
Cuisine: Mediterranean
Old World Flavors in this buttery, egg, Mediterranean sweet bread, flavored with either Mahlab or Mastic.
Ingredients
Milk – 1 cup

Sugar – 3/4 cup

Butter – 8 ounces, room temp

Salt – 1 tablespoon

Mahlab – (aromatic flavor from crushed seeds of a species of cherry, used in Arab bread) or Mastic (aromatic flavor from crushed resin of a mastic tree, used in Greek bread) – 1/2 teaspoon of either

Eggs – 3

Yeast – 1 tablespoon dry yeast

Water – 1/2 cup, warm but not hot

Flour – about 8 cups (give or take until consistency is right)

Sesame Seeds – 1 tablespoon

Egg wash – one whole egg whisked with 2 tablespoon milk
Directions
Heat the milk until bubbles form; remove from heat. Whisk in sugar, butter, salt, Mastic or Mahlab. Once blended, whisk in one egg at a time. Set aside.
In a small bowl, mix warm water, yeast and a pinch of sugar. Let set 10 minutes.
In a very large bowl, pour in the milk mixture, the yeast mixture and begin to whisk in flour one cup at a time. When the mixture begins to thicken, start to work the dough with your hand while adding flour. Press, turn, fold the dough over and over until it is no longer sticky.
In a buttered larger bowl, place the dough, cover with plastic, wrap a towel around and place in a warm, not hot, place to rise. This dough is heavy so it might take 2 hours to rise.
Preheat oven to 400. On two separate cookie sheets place parchment paper or gently oil the pan.
Shape the loaves as you would like: oblong, round or braided. Baste with egg-wash, sprinkle with sesame seeds. Let rest for 30 minutes. Bake for 18- 22 minutes. Until tops are golden brown.
Notes
Keeps for a week and is fabulous for breakfast, lunch with cheese and fruit, or your favorite lamb dinner!