Farm fresh Strawberry Tarts, of buttery rich pastry, cream or coconut milk custard and lots of fresh strawberries, are the only way to welcome spring!
Farm Fresh Strawberries – The Gift Of Spring
When the earth has been frozen and asleep for winter, strawberries seem the first announcement of the lazy days of summer to come. I live just outside the nations capital, tucked inside farm and horse country.
Just up the road from me is my favorite strawberry patch. During the long naked months of winter, these strawberry patches are covered and left to rest.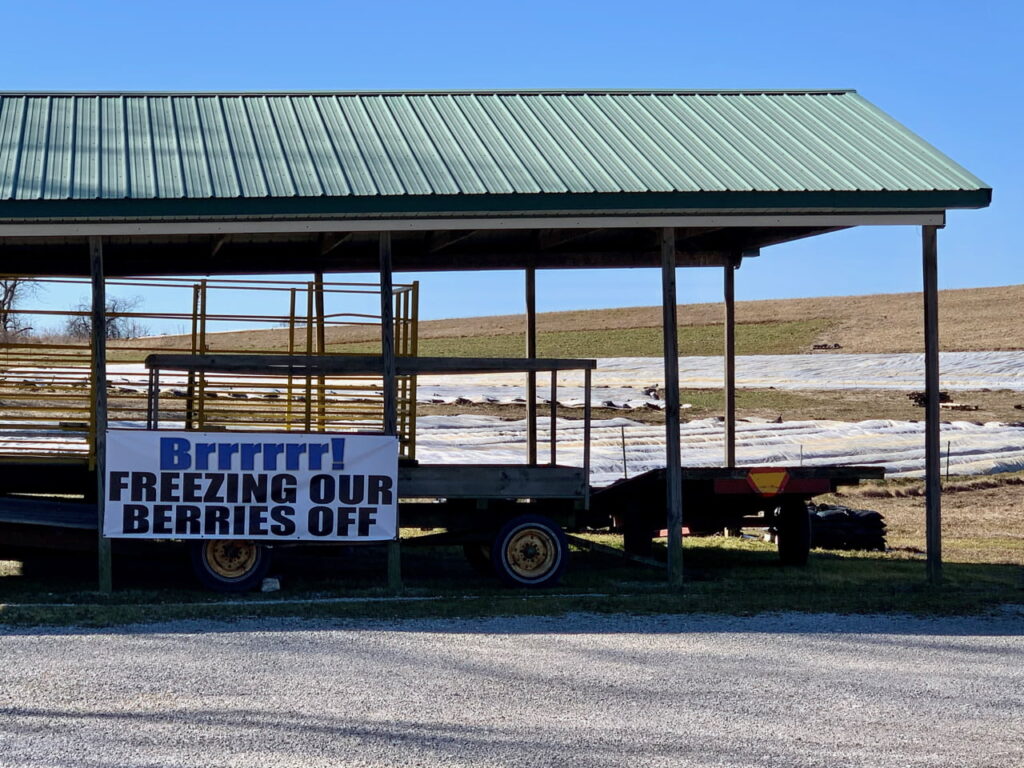 When the black tarps are removed from the strawberry plants, I know spring is soon on its way. I look forward to filling my basket with as many strawberries as I am able to pick for the multitudes of recipes I have created that showcase their ruby red and juicy beauty.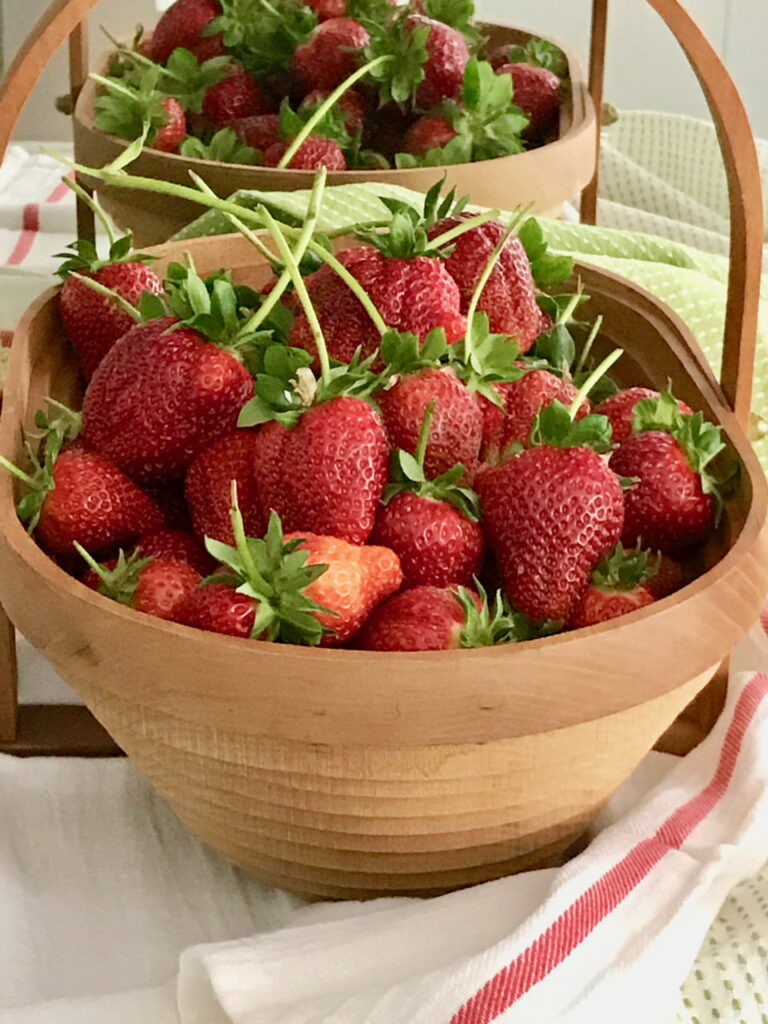 Fresh Strawberry Tarts
What exactly is a fruit tart, you ask? Much like a pie only smaller but a tart is much more delicate… more dainty. The pastry dough can be anything from a basic butter and flour pie type crust to a nut crust also held together with butter.
Inside the pastry is usually some type of custard. The custard can be an egg custard baked inside of the crust, or a cooked custard that has been chilled and added after the crust has baked. I prefer to bake the custard right inside of the crust, together.
https://whiskanddine.com/tart-crust-mason-jar-lid-kitchen-hack/
What Is A Tart Pan?
Tart pans are actually a 'thing'. They are a baking pan with shallow sides and often a removable bottom, making them easy to un-mold, or rather 'pop out' from the pan it is baked in rather than served in that pan as is often the case with a pie.
Mason Jar Lids make for the ideal tart pan for a variety of reasons:
Cheap, being the first reason since about a dozen wide-mouth lids will cost around seven bucks, even less at a farm supply store
Since mason jar lids are designed for canning in high pressure and heat they hold up perfectly in an oven
The portion size is perfect for a tart measuring about 3-4 inches in diameter for a wide mouth lid, or even smaller for the smaller lids
Removable bottom, making them easy to remove from the baking tin and serve however you want to serve them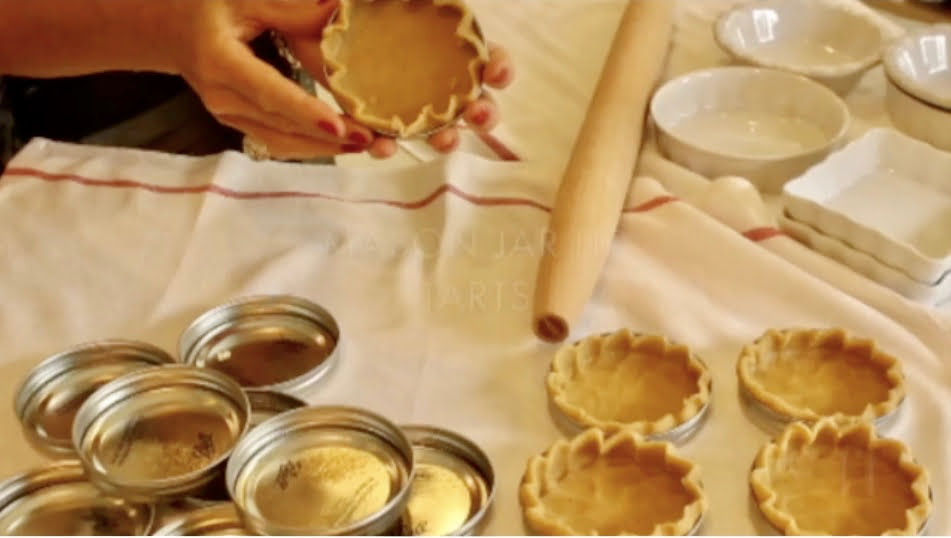 Easy Pastry For Tarts
Once an easy pastry of flour, butter, a sprinkle of sugar and an egg to hold it together, is made, there are so many fillings that can be made for a tarts.
Tart pastry, once made and formed into the tart pan, can also be frozen and saved for another time.
For some of my favorite tarts, made with an easy tart shell, I am happy to share them with you!
Strawberry Tart Custard
There are several types of custards served in a strawberry tart. Lemon curd is one delicious way to serve a strawberry tart. This type of filling requires baking the tart pastry separate in the oven while cooking the custard on top the stove and then chilling before filling the pastry and placing strawberries on top.
I find this French style strawberry tart delicious but too many steps and tedious attention to protecting the custard from lumps.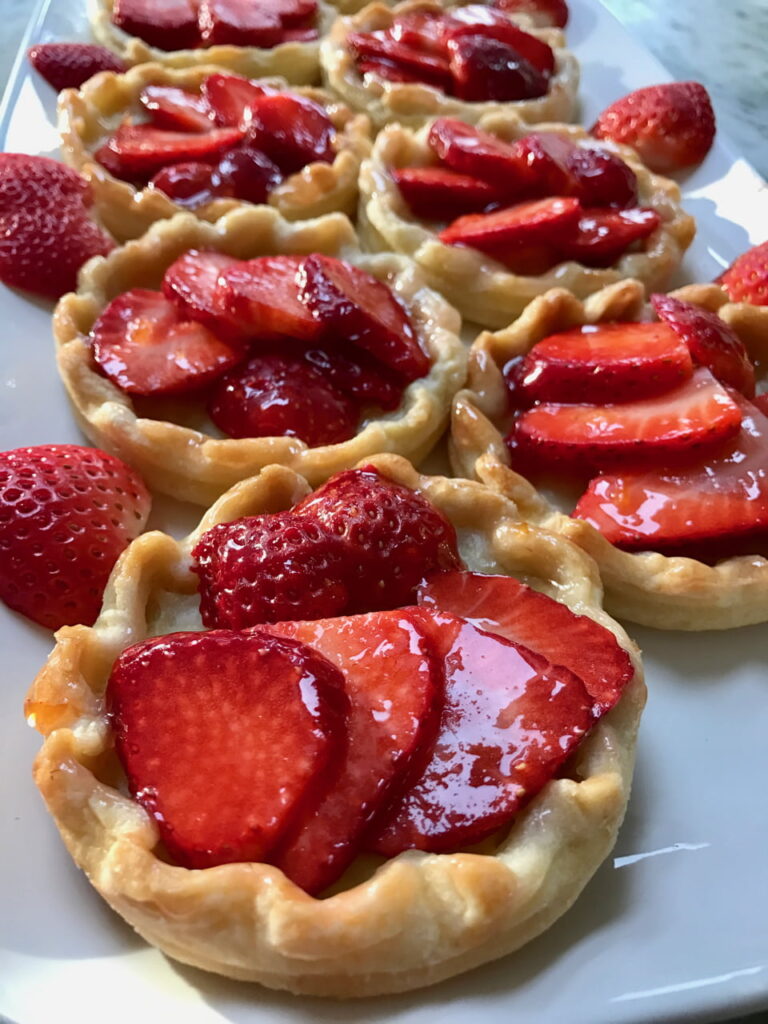 Egg custard, mixed with either cream, milk or coconut cream and eggs is really a fast and easy custard for these tarts. You can't go wrong with a few eggs, some sugar, a creamy liquid and a huge variety of flavors or extracts.
Mix it, dump it in the uncooked tart pastry, bake about 20 minutes and you've got a fabulous custard tart just waiting for luscious strawberries to be placed on top!
Farm Fresh Strawberry Tart Glaze
Often a glaze is brushed across the top of the strawberries just before serving to add a shine to them. This glaze is nothing more than a small amount of apricot jam, a drizzle of brandy or rum and a drizzle of water.
Mix this concoction and brush across the tops of the strawberry tarts OR simply sprinkle a light dusting of powdered sugar!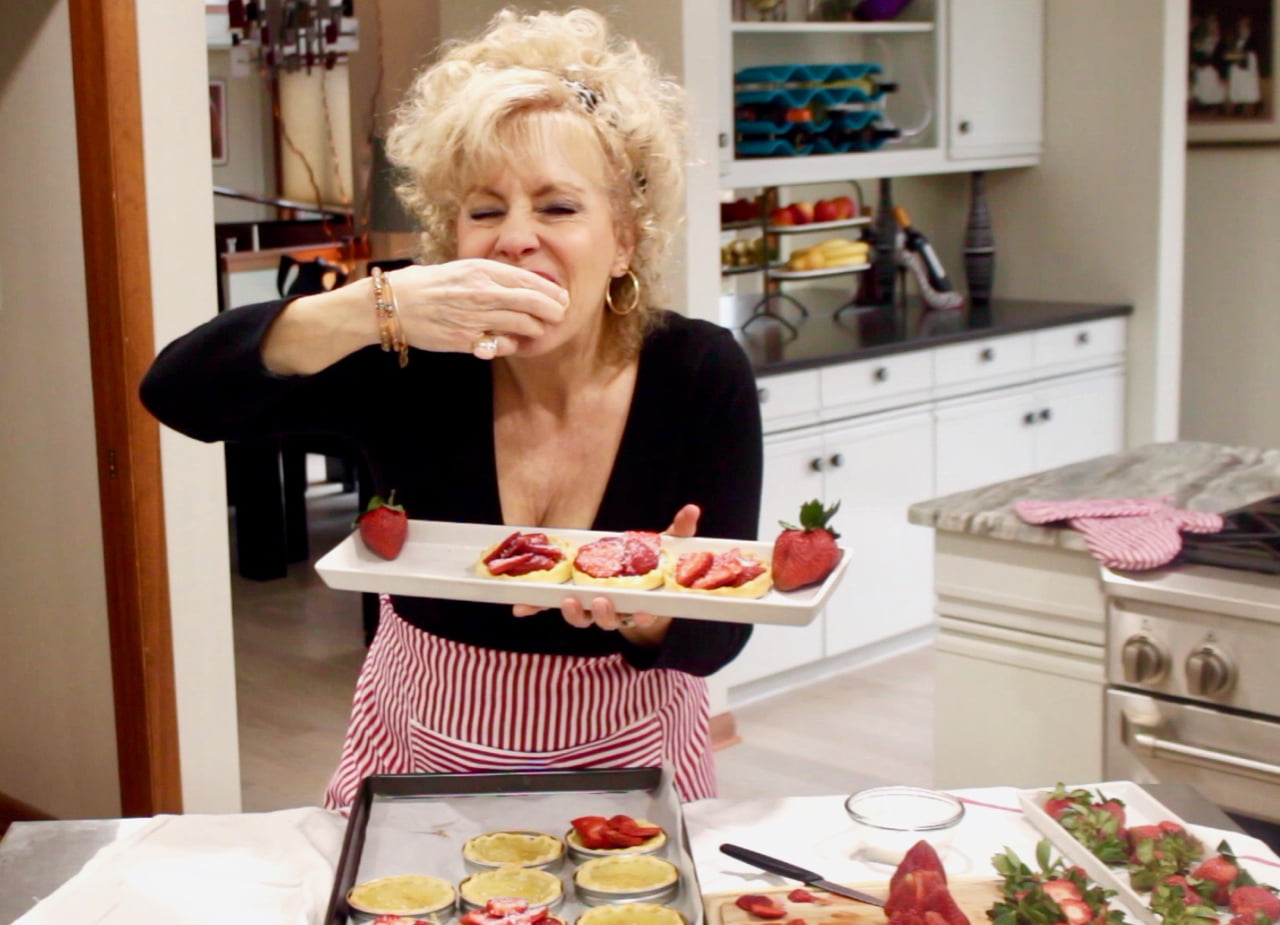 Ingredients Needed
Butter
Flour
Sugar
Salt
Egg
Whole milk or Coconut milk
Vanilla Extract or a liquor of you choice
Strawberries
Apricot jam
Powdered sugar or shredded coconut
Equipment Needed
Food processor or standup mixer
Rolling pin
Mason Jar Lids or small tart pans
Cutting board
Chopping knife
Baking sheet pan
Basting brush
Oven
FARM FRESH STRAWBERRY TARTS
Farm fresh strawberries with a dairy or coconut milk custard for the first bites of spring's strawberry tarts.
Ingredients
Pastry

Butter – 1 stick (8 oz.) cold

Flour – 1 3/4 cup, plus more for rolling surface

Sugar – 2 tablespoons

Salt – 1/2 teaspoon

Egg – 1, fork whipped

12 Mason jar lids or 1 large tart pan

Custard

Whole milk, half and half or full fat coconut milk – 2 cups

Sugar – 1/2 cup

Eggs – 3

Salt – 1/4 teaspoon

Extract or booze – 1/2 teaspoon

Strawberries – 1 1/2 large strawberries per individual tart tin. About 18 if using mason jar lids, about 2 dozen if using a large tart pan.

Glaze – 1/2 cup (optional) – 1/2 cup apricot jam, 1 tablespoon rum, 1 tablespoon water, whisked into a glaze to brush across the strawberries

Powdered sugar – 2 tablespoons (optional) to dust across the strawberries
Directions
Preheat oven to 350
Pastry
In a food processor or bowl with a mixer, place butter, flour, sugar and salt and give it a whirl to combine the ingredients. While the machine is running, slowly pour in the whisked egg and water until the pastry comes together into a ball. If too wet, add a little flour, if too dry, a little water.
On a floured surface, roll out the dough to about 1/4 inch. If using mason jar lids as the tart pans, use a cup or bowl with the same measurements of the lid and its sides (most are about 4 inches). Press circles. Place the circle of pastry in the lid and center it, press it and crimp it. This step can be done in advance, even months in advance and frozen.
Custard
Mix the milk, sugar, eggs, salt and extract until creamy and light. Pour evenly into prepared tart shells, about half way up the sides.
Bake about 20 – 30 minutes until pastry is golden and custard is firm. Cool.
Slice the strawberries very thin, top to bottom, keeping the shape of the strawberry. Fan the thin slices across the top of the cooled custard. Brush glaze, or dust powdered sugar, or simply serve as they are.
Recipe Video
Notes
While a glaze is traditionally brushed on top of the strawberry tarts, a beautiful fresh, plump strawberry needs nothing on top because it is already beautiful and sweet enough to serve just like that!
If using Mason jar lids, remember to flip the lid inside down into the rim so that when you look down into the (now), tart pan, you see the words Mason jar or Ball. Rubber edge pressed inside of the rim.