Easy to make lemon scented blueberry scones with lemon glaze for a leisurely afternoon tea time.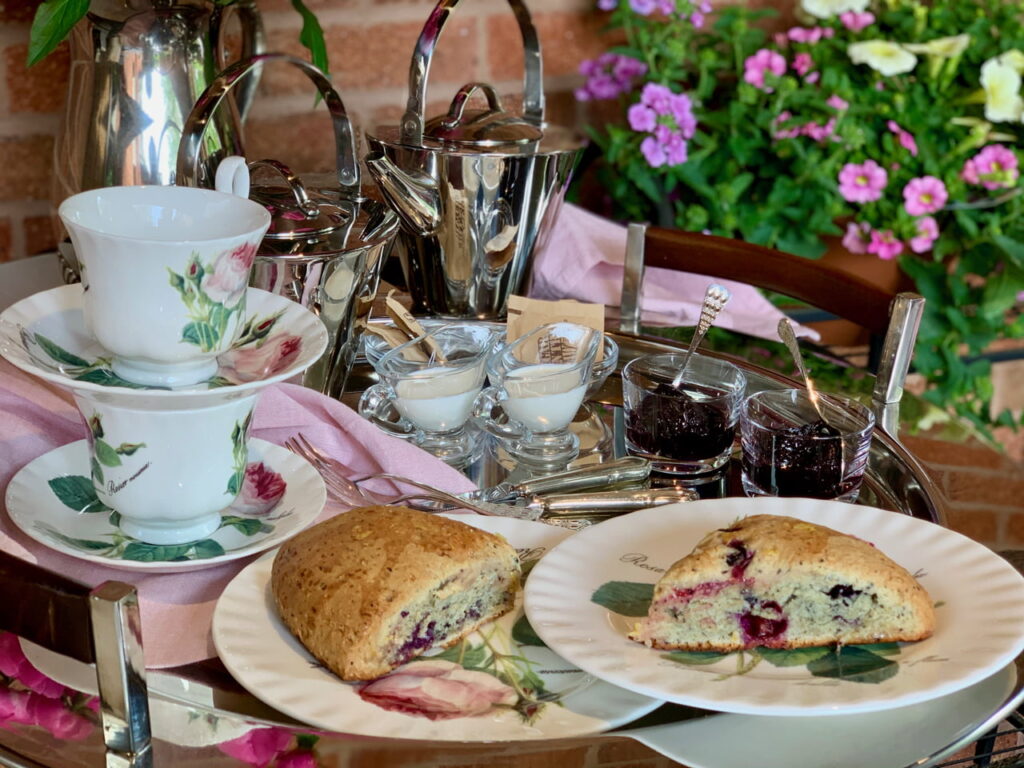 First Girl-Time Tea Since Covid
Come join my sister and me as we experiment with our first time to be together since Covid-19 arrived. We are planning to enjoy Tea and Blueberry Scones on the veranda… 12 feet apart.
I will have prepared everything with mask and gloves on. Will be mindful of easy to dispose items, such as sugar for tea in individually wrapped packages.
Individual size creamers, so that only enough for one serving per person goes in the container, while not sacrificing some of the beautiful ways we like to enjoy serving, when together.
There MUST be safe and cautious ways around this so we can still look into the eyes of those we love without risks. And what better week to share this sister time, than the week of MOTHER'S DAY, of which we both are moms!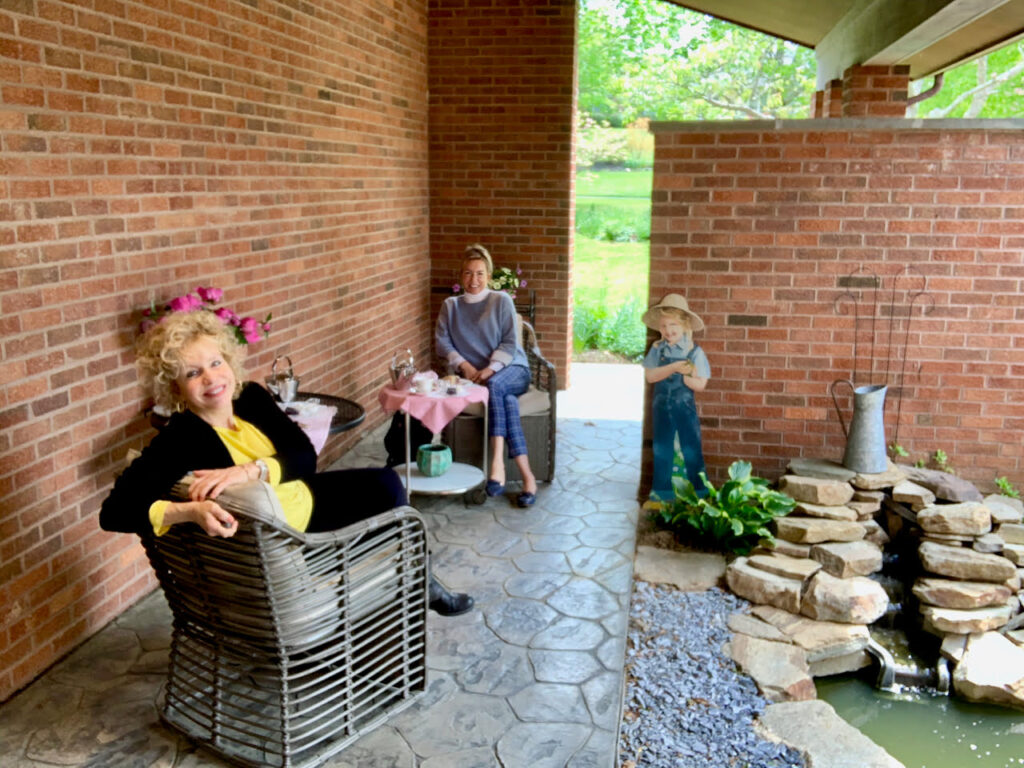 Blueberry Scones
Blueberry scones are the perfect fruit for making a Mother's Day scone since most fruits are not yet in season. In some areas, strawberries may be ready for picking but blueberries are what I chose.
The lovely aspect of scones is that they can be prepped in advance and then popped into the oven 30-minutes before serving so they can be enjoyed warm.
A schemer of clotted cream, cottage cheese or chèvre is nice with the warm scones, or simply more fresh berries and a cup of hot tea!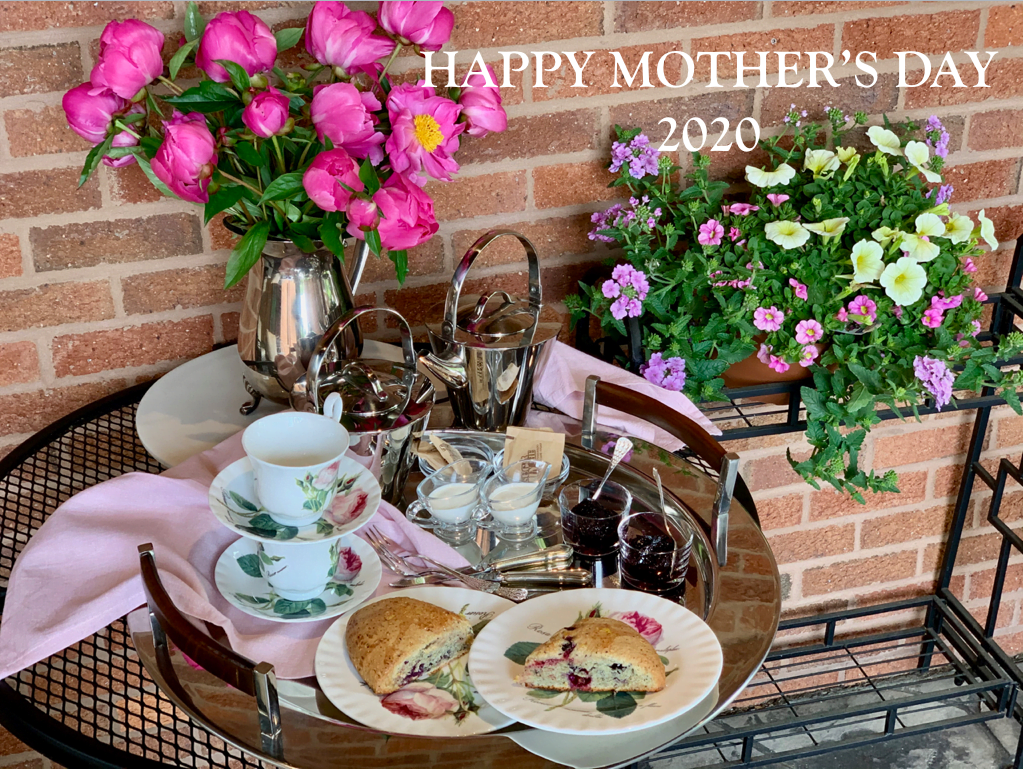 Ingredients Needed
Flour
Oats
Baking powder
Salt
Sugar
Egg
Plain yogurt
Lemon juice and zest
Butter
Blueberries
Confection sugar
Equipment Needed
Large mixing bowl
Small mixing bowl
Hand mixer
Measuring cup
Measuring spoons
Baking sheet
Parchment paper
Basting brush
Knife
Oven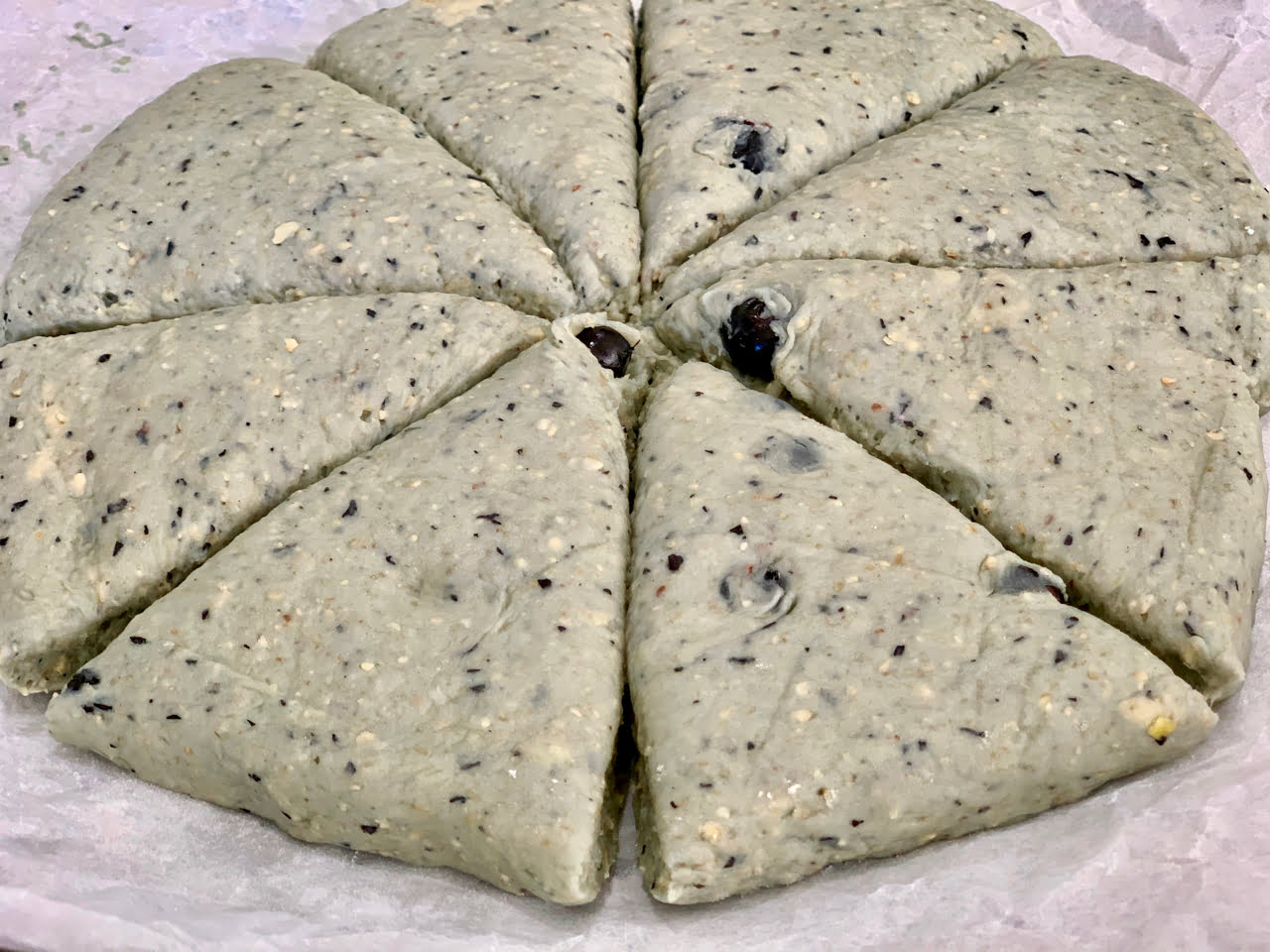 Blueberry Scones For Girl-Time Tea
Course: Dessert, Lifestyle
Cuisine: High Tea
Difficulty: Easy
Easy to make lemon scented blueberry scones with lemon glaze for a leisurely afternoon tea time. 

Ingredients
SCONES

Flour – 1 3/4 cup

Oats – 1 cup

Baking powder – 1 tbsp

Salt – 1/2 tsp

Sugar – 1/4 cup

Egg – 1

Plain yogurt – 1/3 cup

Lemon zest – 1 tsp

Butter – 8 oz, softened

Blueberries – 1/2 cup

LEMON GLAZE

Confection sugar – 1/3 cup

Lemon juice – 1 tbsp

Lemon zest – 1 tsp
Directions
Preheat oven to 450.
In a large bowl, using a hand mixer add the flour, oats, baking powder, sugar and salt and blend.
Add the softened butter and mix until well incorporated.
In a small separate bowl, mix the yogurt, egg and lemon zest until well blended. Mix it into the flour/butter mixture and add blueberries. (Blueberries will break up into the batter so it's nice to set aside a few who berries to fold in just before baking.
Transfer the batter out onto a parchment paper lined baking sheet and shape it into an 8-9 inch disk. Cut into 8 slices.
Bake for 15 minutes or until slightly golden.
While the scones are baking, whisk together the lemon glaze. While the scones are hot out of the oven, brush the glaze across or gently pour.
Enjoy with clotted cream, cottage cheese, chèvre or simply more fresh blueberries.