Hearty dense spelt bread with kefir is a whole new way of enjoying healthy bread.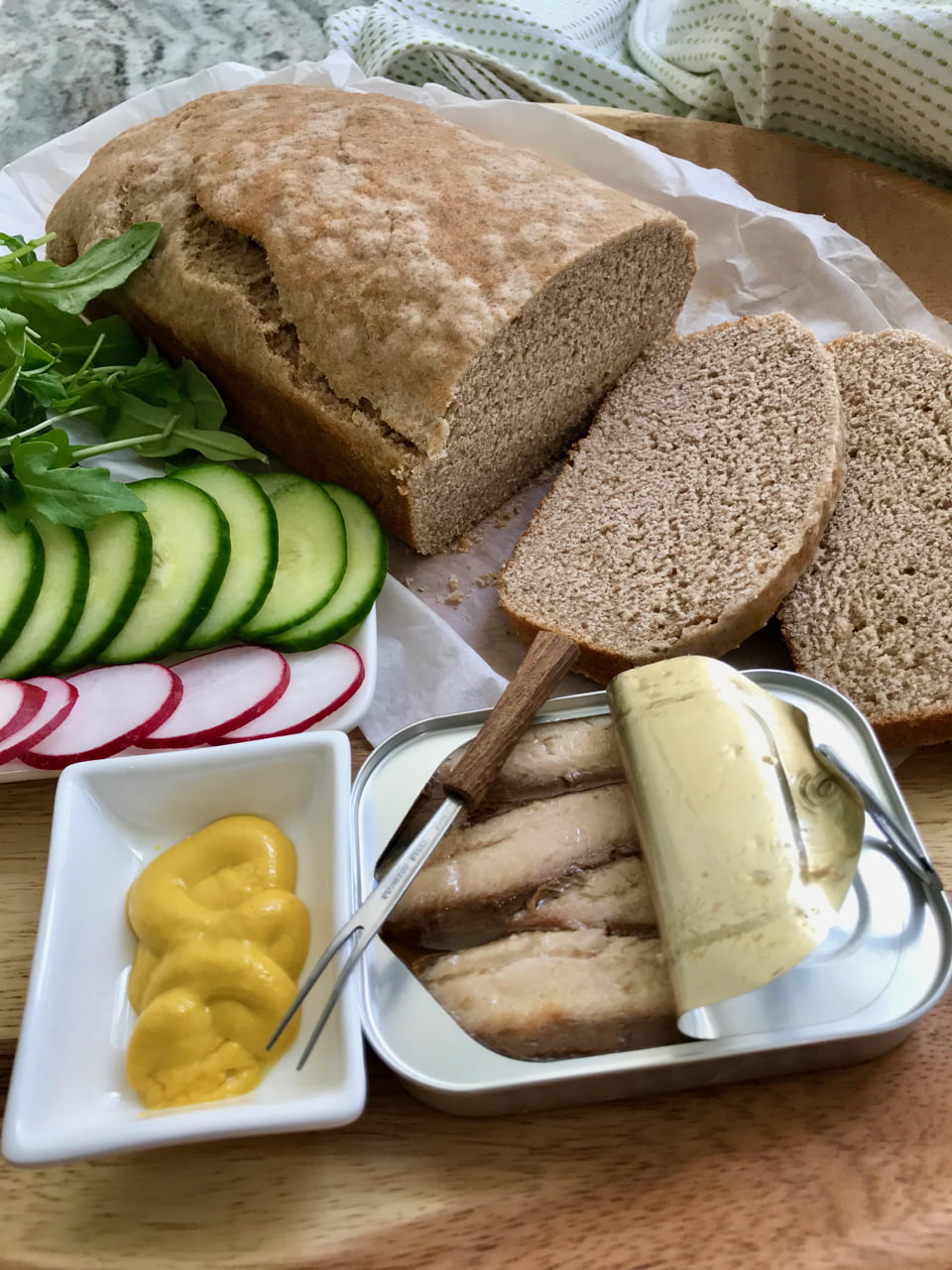 Healthy Yeast Bread
I know we seem to be living in a zero-carb world today, but honestly, I still like a little bread or crackers with my lunch, particularly if they are homemade. Well maybe only, if they are homemade!
I grew up eating cheese and wholegrain bread with fruit nearly every day. Okay, so the bread was store bought and probably full of preservatives, but it was what I knew and did.
Now, I am older, wiser, and healthier! I make my own crackers or bread. I know exactly what is going into them, and I can control the addition of healthier ingredients that allow me to justify my carbs at mid-day, along with other healthy things to eat with it! (wink)
Spelt and Kefir Yeast Bread
I have tried swapping out wheat flour with other types of flour, such as nut flours, or legume flours, but they will not rise and become the texture I am looking for without the more dominant ingredient still being wheat flour.
That is, until I tried Spelt flour. Spelt flour is still a wholesome, grainy looking flour with flavor, whereas the processed wheat flour I often cook with has no flavor at all.
This Spelt Bread recipe is just as easy as any yeast bread preparation, but the results are so much more satisfying. If you are new to bread making, you can take a look at my Homemade Bread video and apply the same preparation to this recipe.
Ingredients Needed
Yeast
Sugar
Water
Kefir
Olive oil
Spelt flour
Salt
Equipment Needed
Mixing bowl
Wooden spoon
Measuring cup
Measuring spoons
Loaf pan or cookie sheet
Oven
Spelt and Kefir Yeast Bread
Course: Bread Muffins u0026amp; Crackers
Cuisine: Healthy Fusion
Hearty dense spelt bread with kefir and olive oil.
Ingredients
Yeast – 2 tsp

Sugar – 2 tsp

Water – 1/2 cup

Kefir – 1 cup

Olive oil – 1/4 cup

Spelt flour – 4 – 5 cups as needed

Salt – 1 tbsp
Directions
Mix yeast, sugar, and water together and let sit five minutes to dissolve yeast.
Add kefir, oil, and a little flour and stir to make a batter.
Add salt, and slowly fold in flour, stirring until it becomes too stiff to stir, of which you begin to work it with your hands, adding flour and kneading until dough is no longer sticky.
Cover in an oiled bowl and let sit in a warm (not hot) place until it rises. Usually less than 2 hours, though a bit more than 1 hour.
Preheat oven to 400
Shape the bread or place in a loaf pan. Brush a little oil or egg-wash on top and bake about 20 minutes.