Toasted sesame seeds, ground into flour, make for a delicate textured biscotti, a most loved twice-baked biscuit.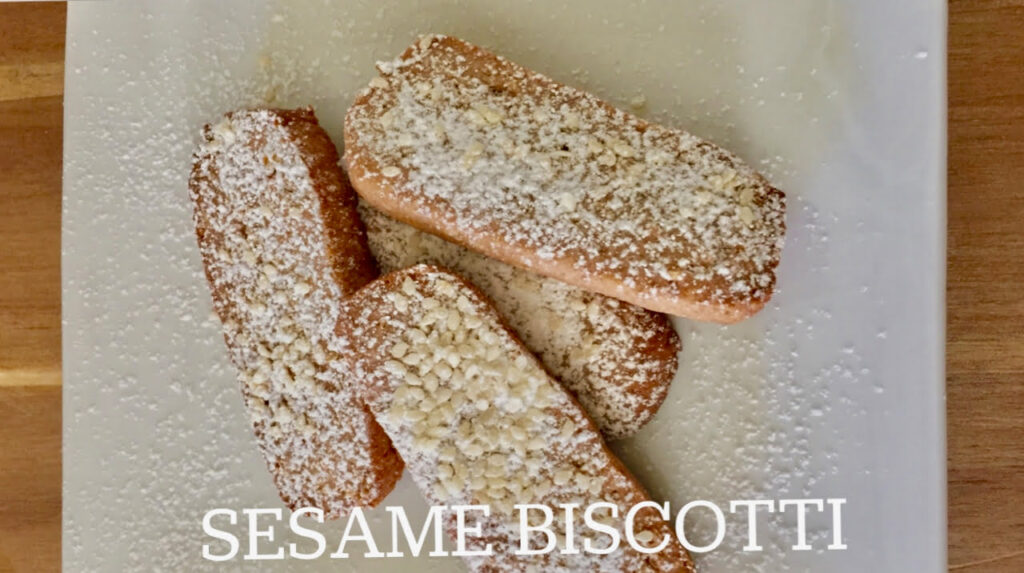 Sesame Seeds
Sesame seeds are a big deal in my home. Tahini paste, better than peanut butter, is what make sesame seeds such a big deal.
As tiny as they are, the sweet-nutty flavor is simply delicious in both savory dishes and sweet recipes.
Homemade Tahini is so easy to make, as is Sesame Seed milk, made the same way as making homemade Almond Milk or any other nut, grain or seed milk.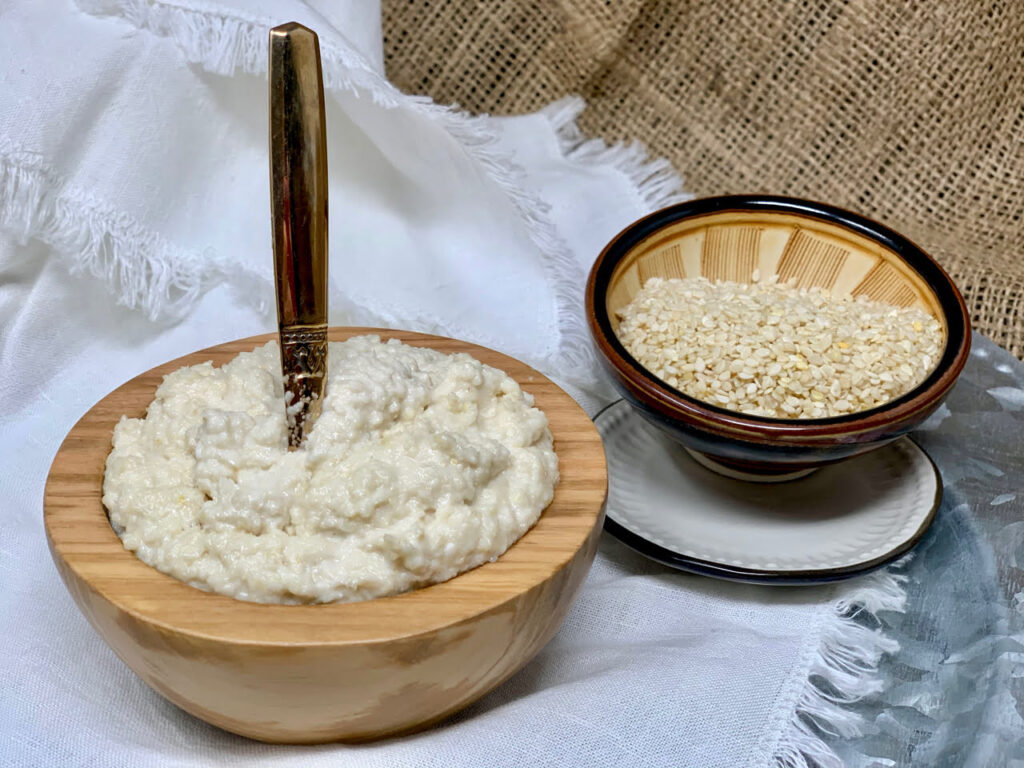 Sesame seed tahini is also what makes hummus taste so amazing; whether it's traditional Hummus or Beet Hummus.
Biscotti
Once, while staying at a home in Calabria Italy, I noticed these very hard, almost 'dried toast' looking slices the family would pull out of a metal bread box.
They dunked them in their coffee, they crushed them in a small bowl, poured milk over them and ate it like cereal. What was it?
It was very dry, homemade biscotti! The point in having 'very dry' biscotti is that it would keep for a long time and not get moldy because the moisture has been baked out of them.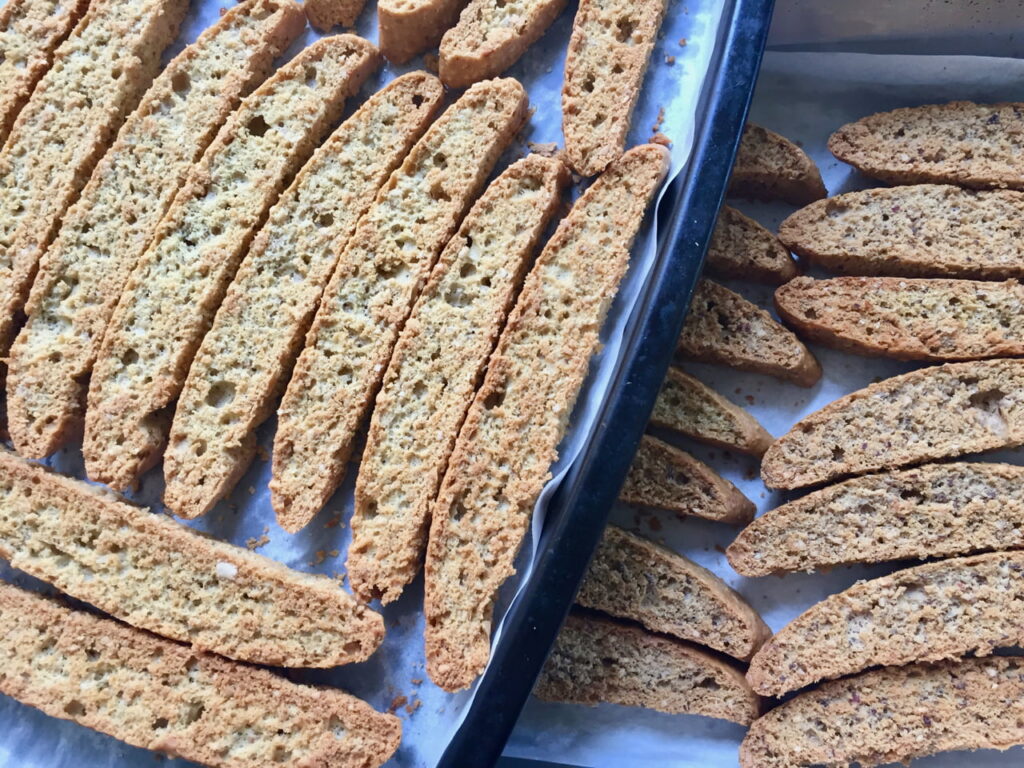 Sesame Seed Flour
Biscotti has been around for a very long time, and I decided I needed to make some out of sesame seeds instead of almonds, the traditional biscotti.
In a spice grinder, simply place sesame seeds, lightly toasted for additional flavor, or not toasted for the delicate flavor of sesame seeds, and grind to a powder.
Home ground sesame flour can be used in a variety of ways for both baked goods, or simply to dust fish or poultry in before sautéing. Store in the fridge to keep it fresh.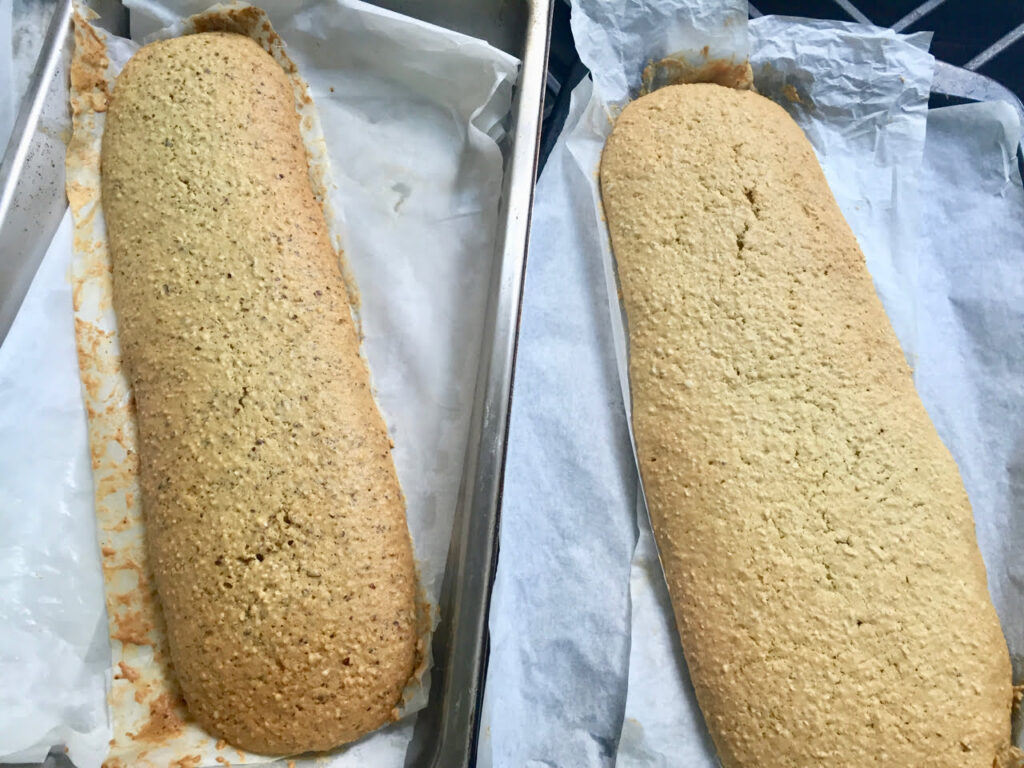 Nothing is more 'Dunkable' than a Biscotti! It holds up beautifully when dunked in:
Coffee/Espresso
Tea
Hot Chocolate
Milk
Ingredients Needed
Sesame seeds
Sugar
Egg
Butter
Flour
Baking powder
Cinnamon
Salt
Powdered sugar
Equipment Needed
Spice grinder
Mixing bowl
Wooden spoon
Cookie sheet
Parchment paper
Cutting board
Serrated knife
Oven
Sesame Seed Flour Biscotti
Course: Bread Muffins u0026amp; Crackers, Breakfast u0026amp; Brunch
Cuisine: Mediterranean
Toasted sesame seeds, ground into flour, make for a delicate textured biscotti, a most loved twice-baked biscuit. 

Ingredients
Sesame Seeds – 1 cup, ground, 2 tbsp for topping

Sugar – ¾ cup 

Egg – 1

Butter – 8 tbsp, 1 stick, melted

Flour – 2 cups

Baking powder – ½ tsp

Cinnamon – ½ tsp

Salt – ¼ tsp

Powdered sugar – for final dusting, (optional)
Directions
Place parchment paper on a cookie sheet.
Mix all ingredients (except dusting sugar) until thick paste forms.
Place the entire sticky dough onto prepared cookie sheet and shape into a log. Wrap and chill 30 minutes or over night.
Preheat oven to 350. Bake the biscotti log (unwrapped) for 30 minutes. Cool.
Cut into ½ inch slices.
Cut side down on the parchment paper lined cookie sheet.
Bake 20/25 minutes or until golden.
Dust Powdered sugar and sprinkle with sesame seeds, though yummy alone!