Got leftover chicken? This hearty quick white bean and chicken soup can be on the table in under 20-minutes.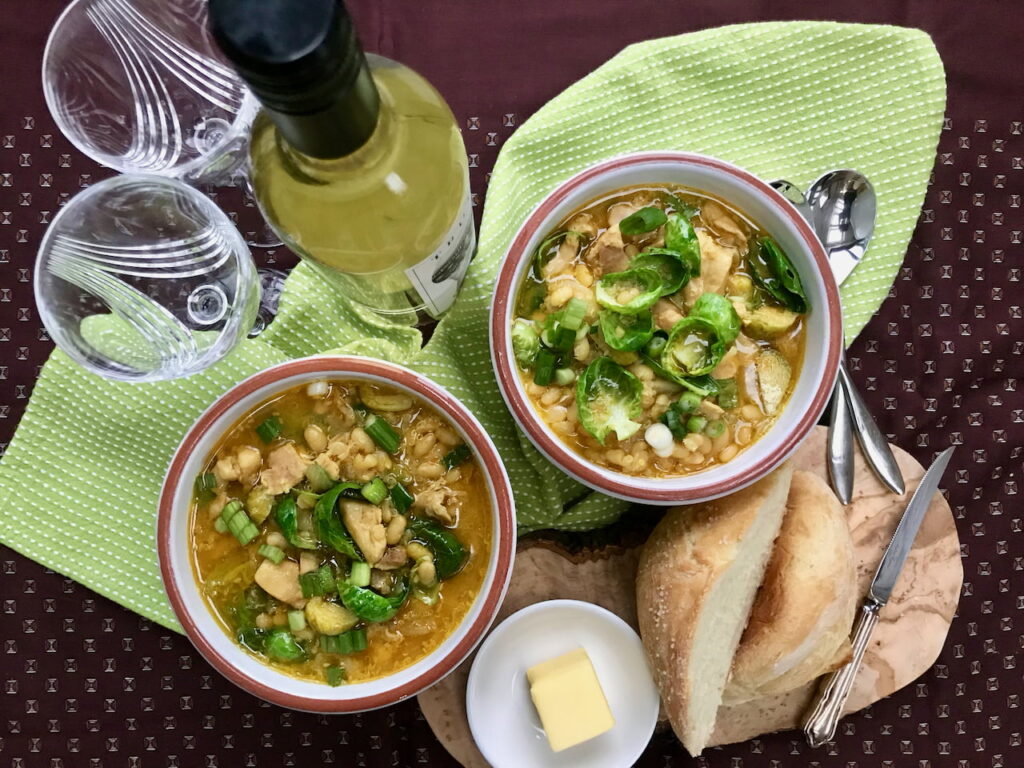 Homemade Chicken Soup with Leftover Chicken
Cold, Rainy, Winter Evenings SCREAM for hot & hearty soup and some homemade bread! Wouldn't you agree?
Why do you suppose it is, that hot soup seems to comfort, when weather conditions are dreary or you feel dreary? There are both chemical and practical reasons, which is why I always keep Bone Broth, homemade of course, portioned out in small containers, and in the freezer.
With bone broth tucked away in the freezer, a soup using leftovers in the fridge can come together in minutes.
It's a fast easy way to make dinner during the short days of winter. Simply warm up the broth you have stored in your freezer and empty out the fridge into the pot and let it cook!
That homemade Bone Broth? There-in lies many health benefits hidden in that luscious gelatinous blob of juice that changes from a liquid to almost a solid when it chills or is frozen. Gelatinous? Well, my sweets, that is health, and beauty Gold! Loaded with collagen (skin, nails and hair magic). Calcium, glucosamine, potassium are all extracted from the bones of animals and fish, when broth is made at home.
It's warmmmmm on those cold and damp evenings, giving your body a warm blanket from within.
Don't feel left out my dear sweet vegans, homemade bean soup packs a powerful punch in the health department too. Loaded with fiber, antioxidant and protein, you can't go wrong with a hearty, vegetable ladened soup!
White Bean Soup
This White Bean & Chicken Soup covers all the bases and benefits you are looking for, but by all means, leave out whatever you prefer not to eat and still enjoy the comfort of this delicious soup.
White beans have a delicate flavor and soft texture and lend themselves to poultry or simply a heap of vegetables in a luscious soup broth.
Beans can be soaked overnight, simmered for about 45-minutes to make them soft enough to add to the soup recipe here, or simply open a few cans of store bought white beans and soup is ready in minutes.
Bread and Soup
Bread? Oh honey, what is a bowl of hearty soup without a decadent loaf of crusty, homemade (preferably), or bakery loaf of bread! My recipe for Homemade Bread will make you get goosebumps, its so easy and dang delicious!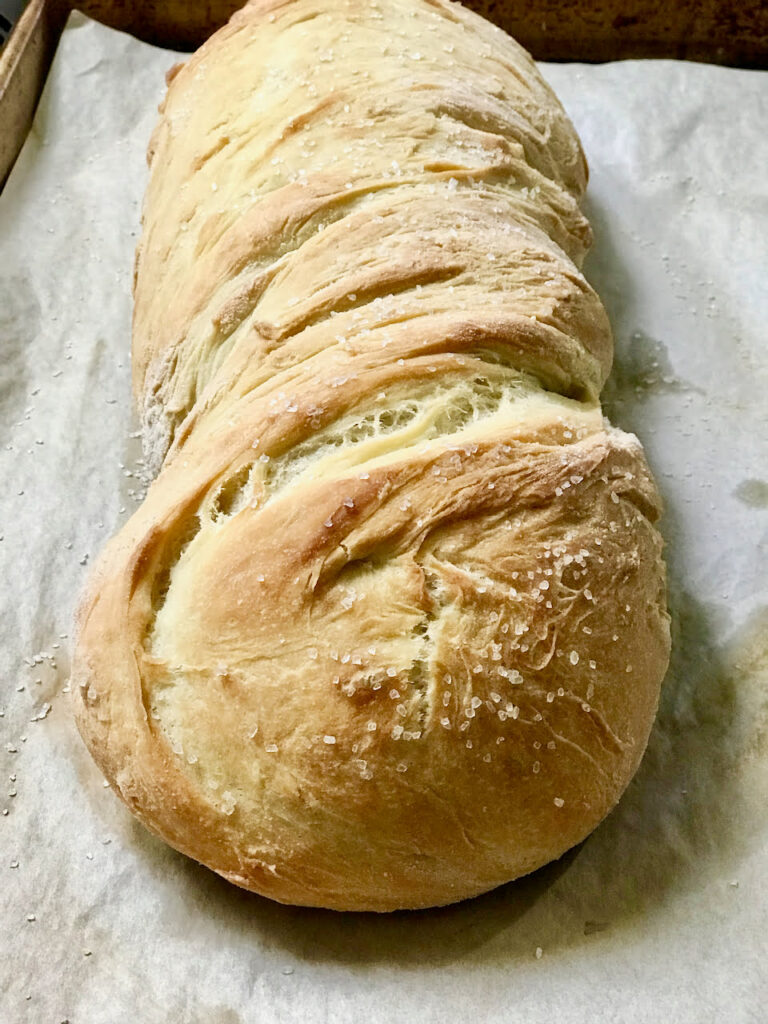 Ingredients Needed
Broth – Homemade bone broth or store bought chicken broth
White beans
Leftover chicken or already cooked chicken
Greens – Spinach, Brussels sprouts or kale
Onions
Garlic
Fresh herbs – your choice
Celery
Olive oil
Equipment Needed
Medium soup pot
Cutting board
Chopping knife
Measuring cup
Measuring spoons
Ladle
Stovetop or burner
Quick Homemade White Bean And Chicken Soup
Course: Soups u0026amp; Stews
Cuisine: American
Difficulty: Easy
With a little leftover chicken this hearty, quick white bean and chicken soup comes together fast.
Ingredients
Broth – 4 cups, either Homemade bone broth or store bought chicken broth

White beans – 2 cups

Chicken or turkey – 1 1/2 cups, already cooked

Greens – 1 cup, leftovers or kale or Brussels sprouts, chopped

Onions – 1 medium onion, cut into small pieces or a bundle of Spring Onions, chopped into small pieces

Garlic – 2 cloves, chopped very fine

Fresh herbs – 1 sprig, rosemary, oregano, chives, thyme or any favorite

Celery – 2 large stalks, chopped into small pieces

Olive oil – 2 tablespoons
Directions
In a medium size stock pot, heat the olive oil, add onions, garlic, and celery. Sauté until they become transparent.
Add broth, beans, meat (if you are using meat), and bring to a simmer.
Once everything has become sufficiently hot, add the greens of your choice and fresh herbs. Simmer another 10 minutes on low, and your quick, easy and healthy soup is ready!