Gluten-free oat flour and pecan flour along with a splash of orange blossom water makes for a delicate, dare I say 'healthy' cookie treat!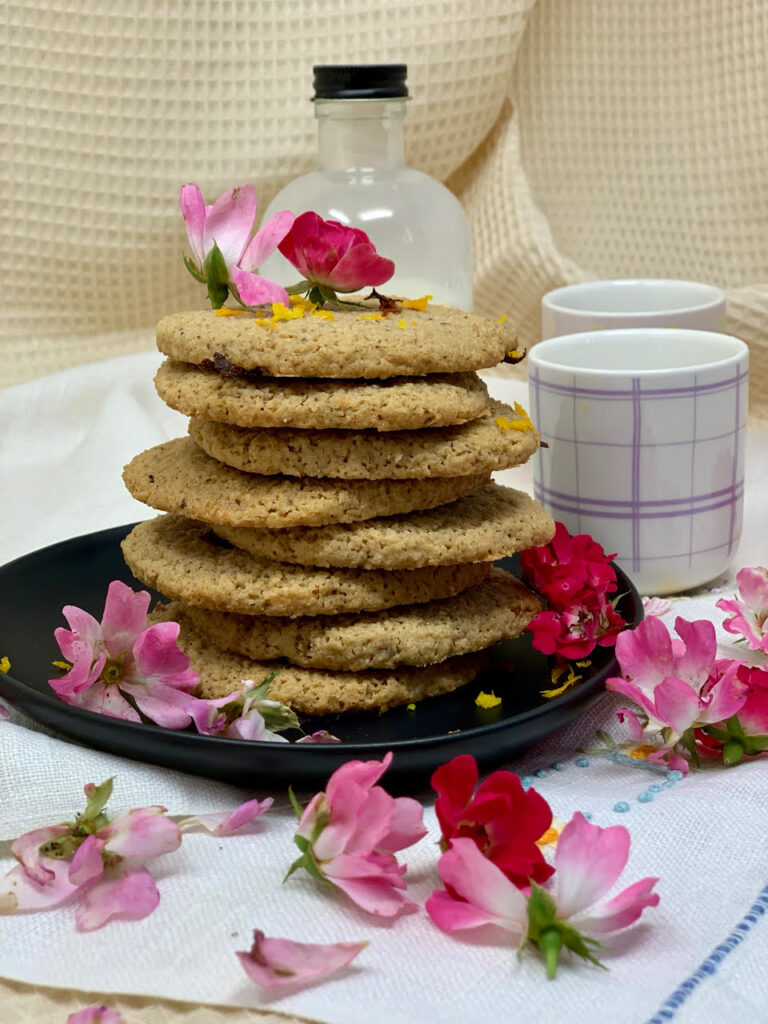 Cookies
Cookies! Summer or Winter they are always a welcome dessert or afternoon treat with tea, coffee, or milk.
I grew up making cookies only with flour, butter and sugar, lots of sugar. As much as I love cookies, I cut back on them until I discovered many new ways to make them healthier.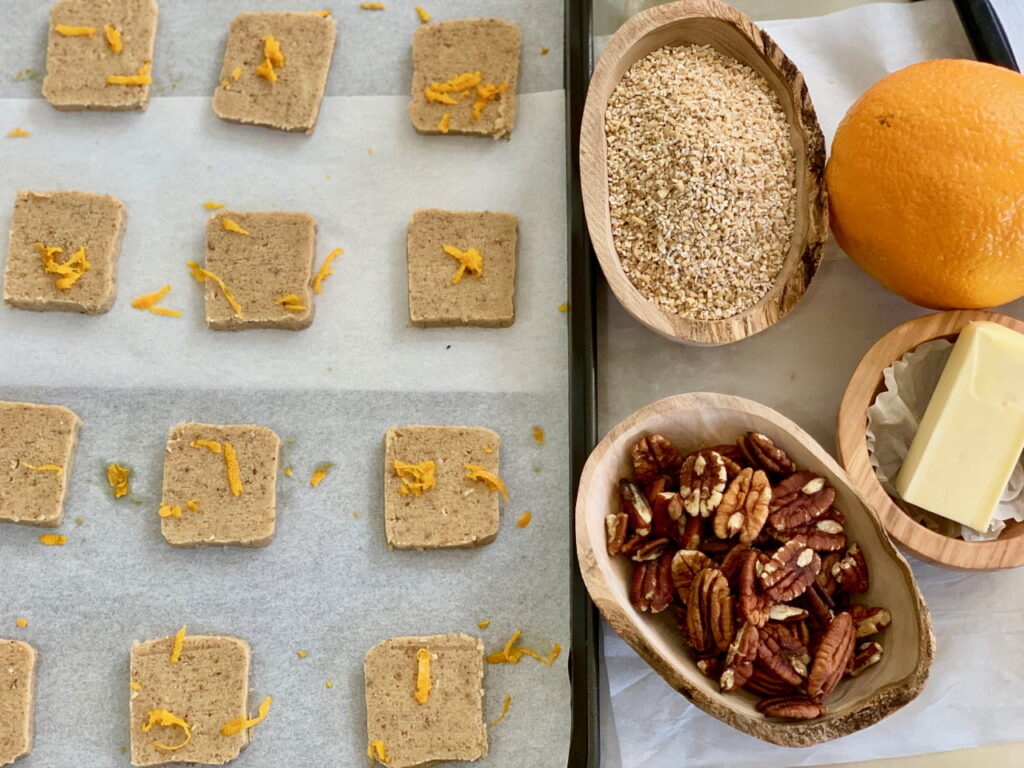 Oat Flour
Oat flour has become my new baking friend. I do so many things with it, including add it to my pizza dough, which gives it a little texture.
Oat flour is nothing other than oats ground to a flour in the food processor or blender. Not all stores carry it and those that do charge nearly triple the cost of grinding it yourself.
I have done the same with the pecans, simply grinding them to a flour, which makes for a sweet and nutty flavor in these cookies.
Speaking of sweet; I have cut way back on the sugar in these cookies to a mere quarter cup. You can sprinkle a little extra on top before baking but I wanted a cookie that was not too sweet. These are perfect.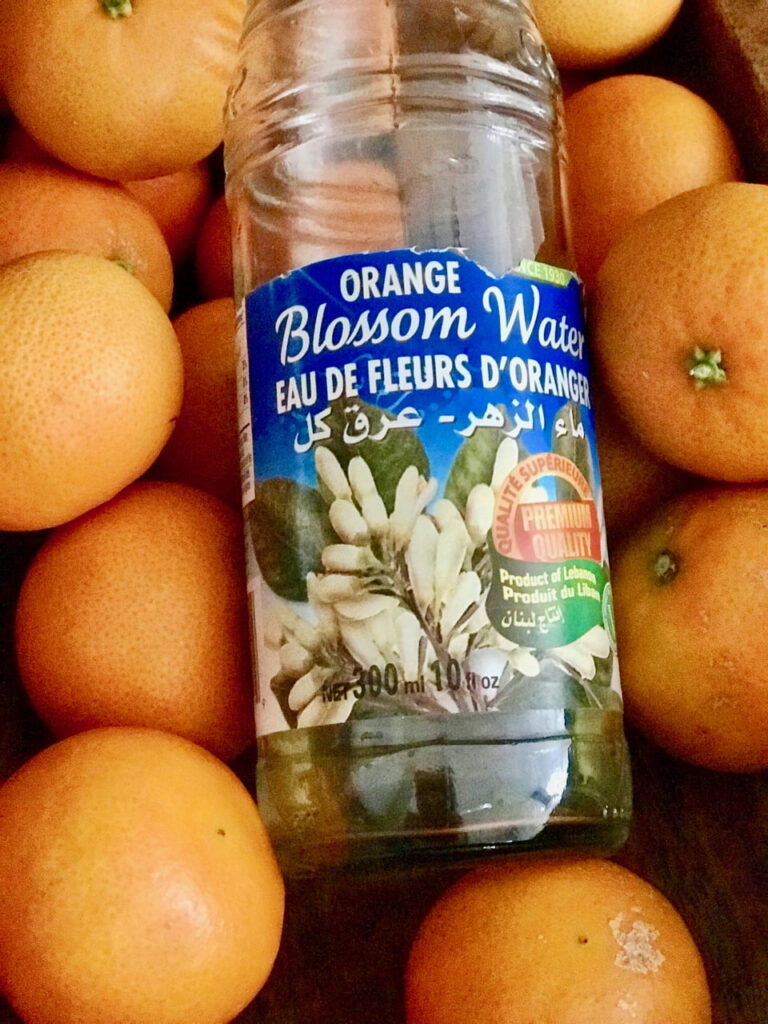 Orange Blossom
Ahhhhh my most favored flavor hands down, over vanilla is Orange Blossom Water. Just a splash goes a long way. Its light floral scent and flavor gives these cookies, or any dessert recipe, a unique flavor.
The batter comes together fast in a processor, or hand mixer but a fork will work just fine too.
Roll the batter out onto wax or parchment paper, shape into a log and fridge for an hour, or you can rush it in the freezer in about 15 minutes. Cut, bake, Yummmmm!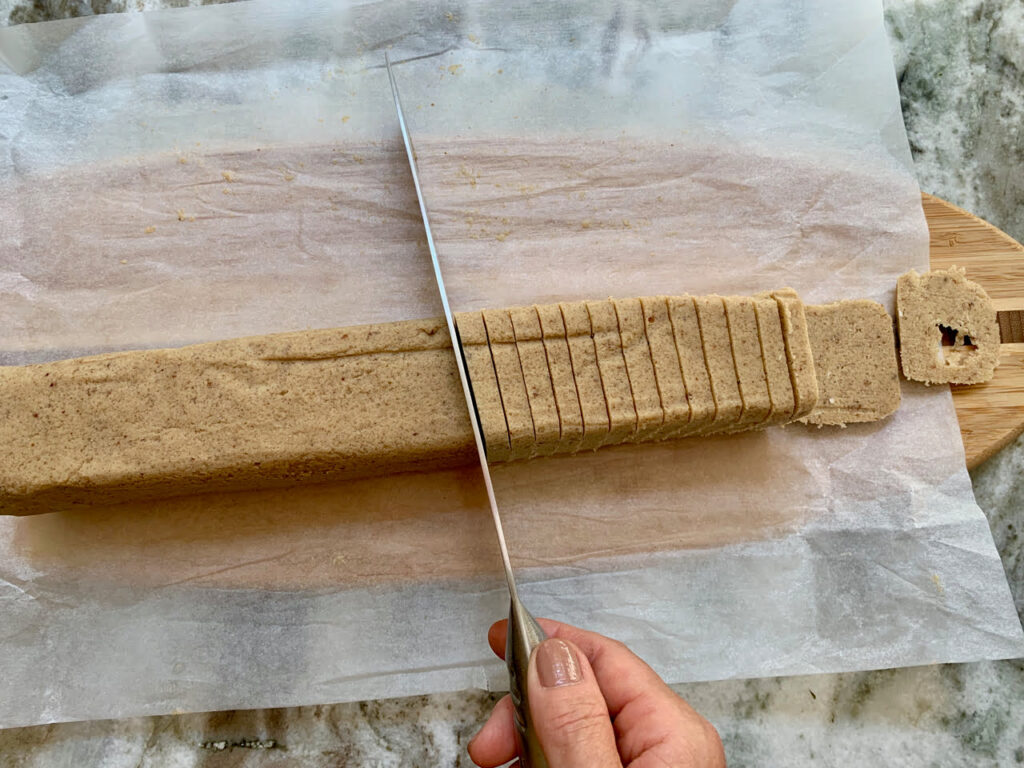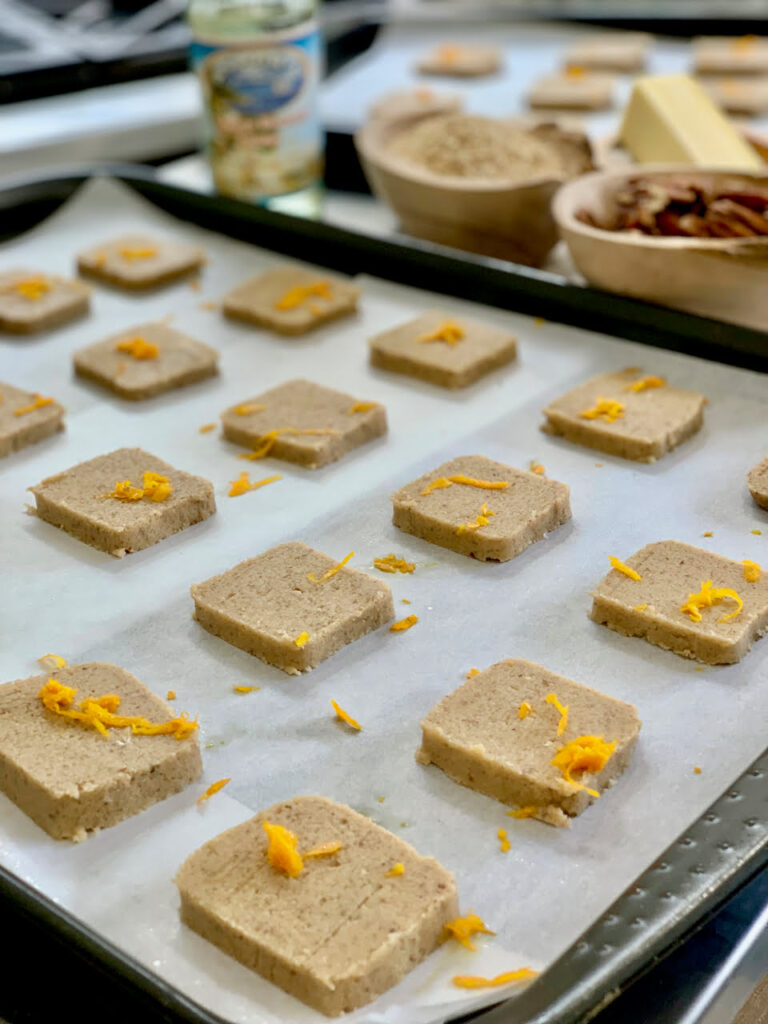 Ingredients Needed
Butter or coconut oil
Oat Flour – bought or crush your own
Pecans
Sugar
Salt
Orange rind
Orange Blossom Water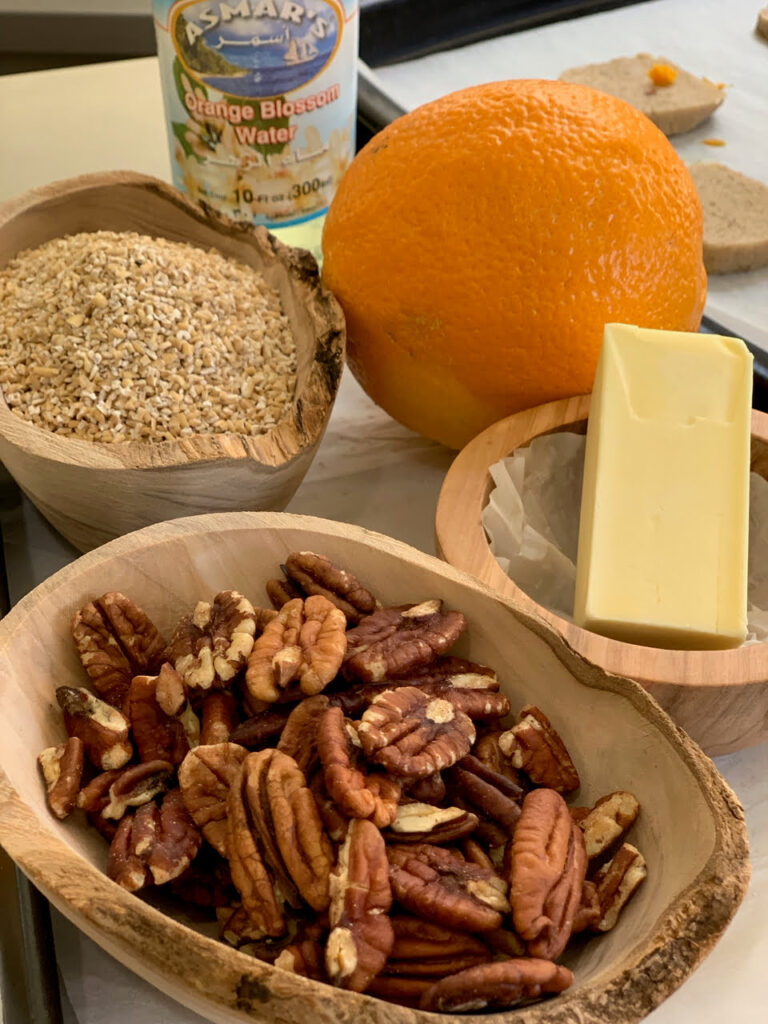 Equipment Needed
Food processor or blender
Cookie sheet
Parchment paper
Measuring cup
Measuring spoons
Knife
Metal spatula
Oven
Orange Blossom Oat Flour Cookies
Course: Cookies
Cuisine: Mediterranean
Difficulty: Easy
Gluten-free oat and pecan flour cookies with the essence of Orange Blossom Water and a zest of orange peel.
Ingredients
Soft Butter or coconut oil – 1 1/2 cups

Oat Flour – 3 cups (bought, or crush oats in the processor, or blender, and make your own)

Pecans – 1 cup, crushed to a powder in a processor

Sugar – 1/4 cup

Salt – 1/2 tsp

Orange rinds – 2 tbsp

Orange Blossom Water – 1/2 tsp
Directions
Mix the ingredients together into a soft dough. Roll into a log in parchment paper. Place in the fridge an hour.
Preheat oven to 350. Place parchment paper on a cookie sheet.
Cut and place on parchment paper (or silicone baking sheet). Sprinkle orange zest on each, extra sugar if you like.
Bake for 25 minutes.
Since these cookies are delicate, I cool completely before removing from the pan.
Store in the fridge and leave out room temperature before serving again.