My first garden harvest of carrots inspired this creamy Pecorino, mascarpone, caramelized onion, Carrot Risotto.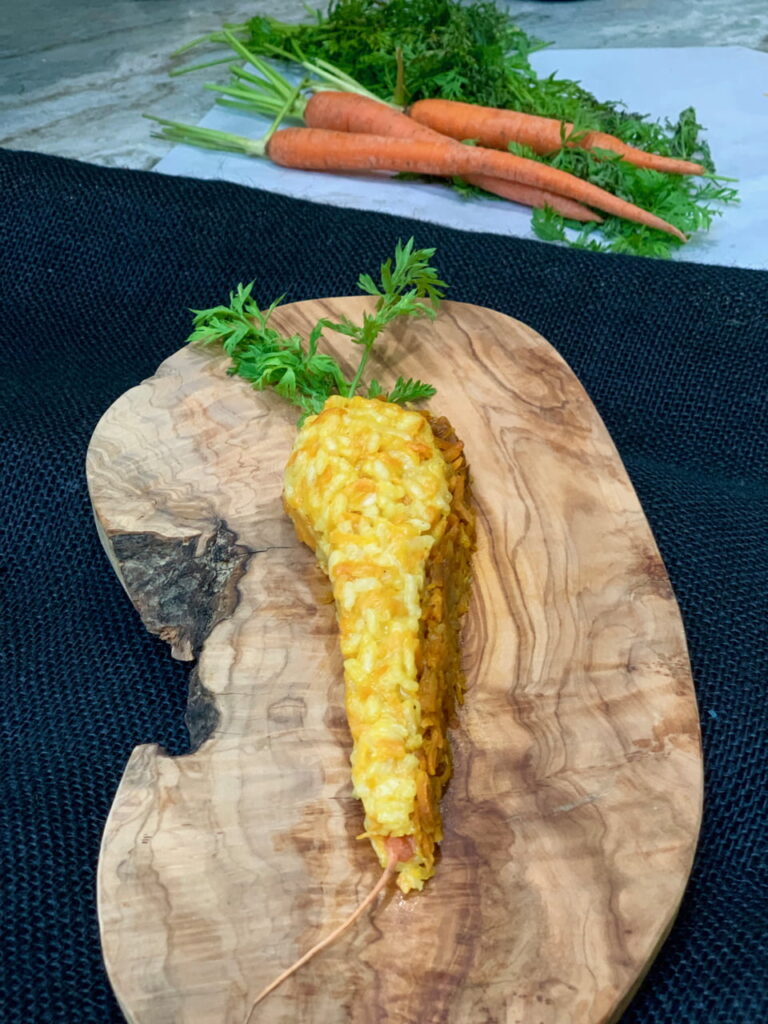 Garden Inspired
I didn't grow up, growing things in the yard. Could barely keep a house plant alive. Then… I moved to the countryside, on an acre of land and discovered the passion for growing things. 
Flowers weren't worth my time until I discovered that some are edible! I didn't start with just a few tomato plants or some basil…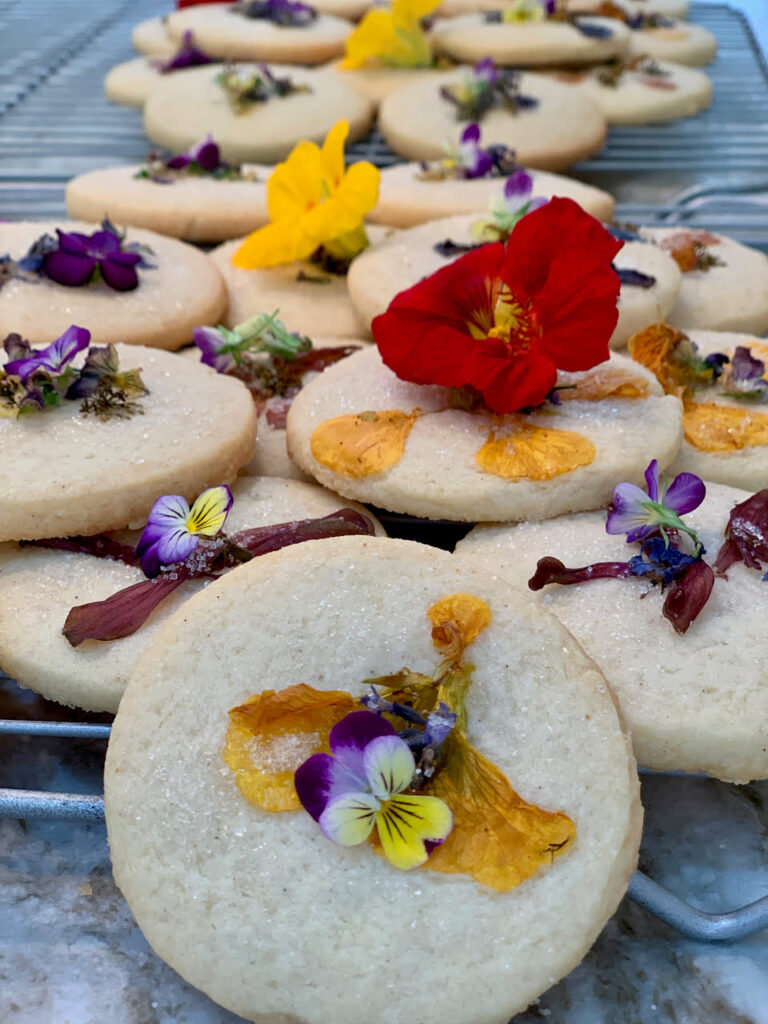 I started growing every dang thing I could get my hands on, cultivate and have success growing; from early spring until the last eatable anything could be harvested in November!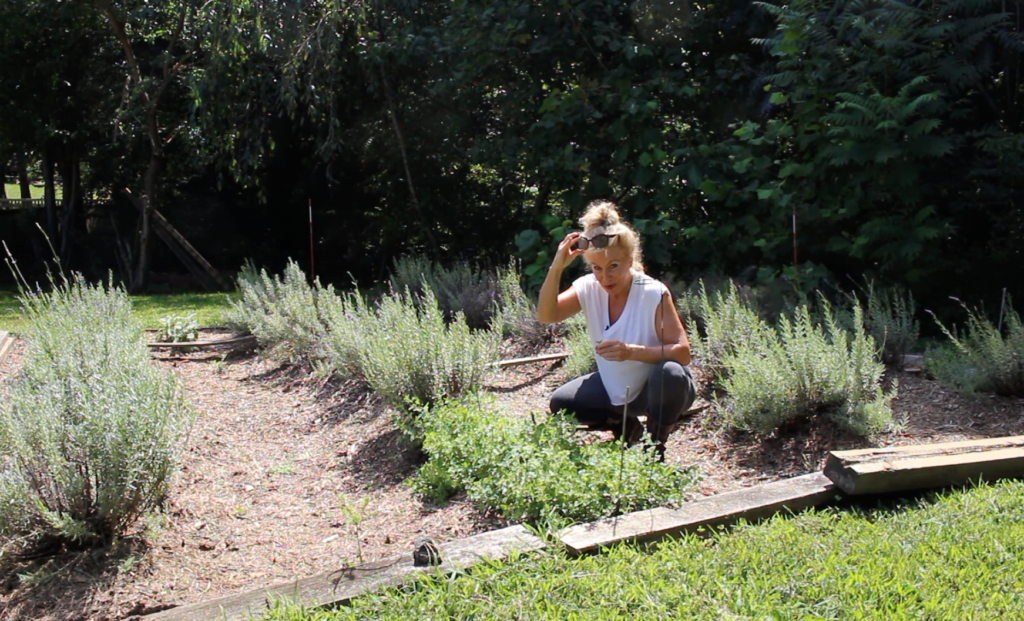 Carrots In My Garden
Did I expect, when I planted carrot seeds, they would grow? No. Did I expect the rabbits would beat me to them, if they did grow? Yes. The challenge was on!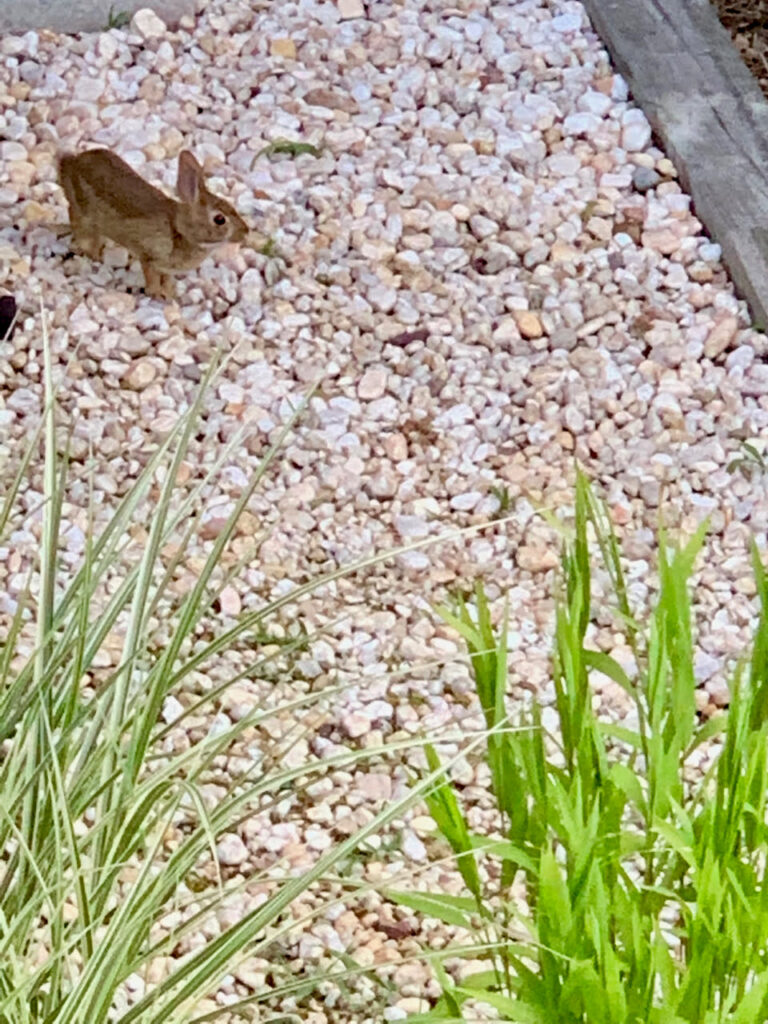 I planted the carrot seeds. When I saw the first sign of green life bursting from the ground, I netted the area so the rabbits wouldn't eat the tops off.
If the rabbits got caught up in the netting, I was certain we would be having a luscious White Wine Roasted Rabbit for the holiday! They must have sent the word out. None came.
I waited and waited, once the greens grew tall and bushy. When to harvest? I didn't know. I'm new at this.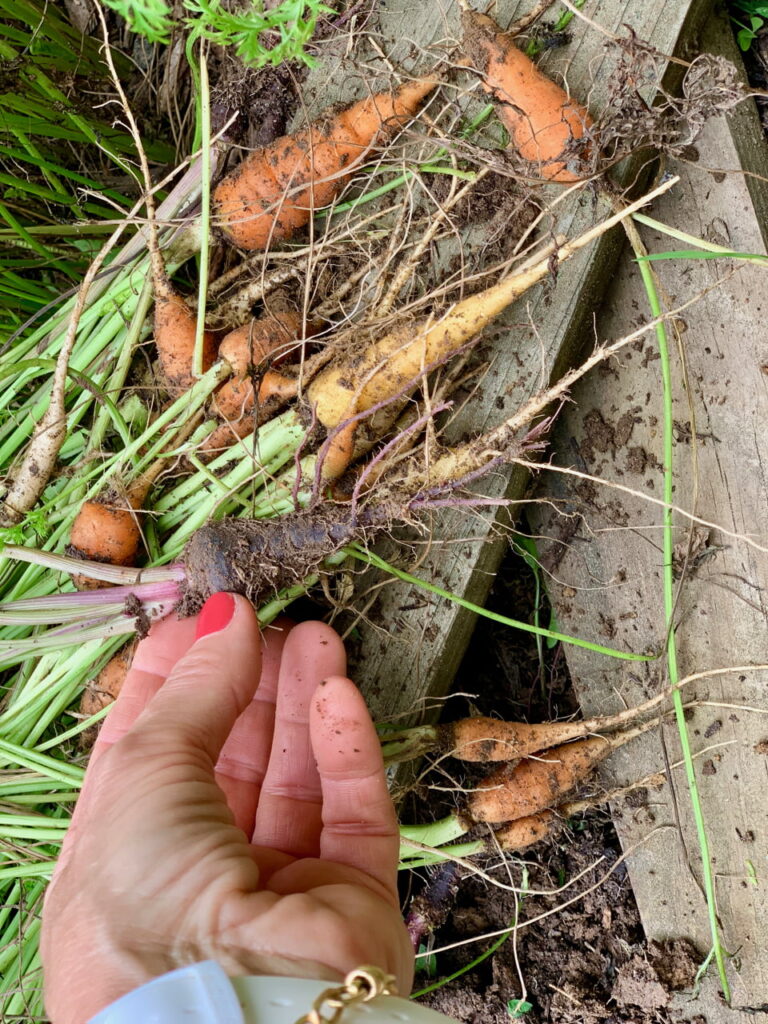 I harvested while the carrots were still small (impatient), but very sweet. Then, I knew my whimsical style of cooking just had to recreate a dish that would truly showcase my carrots.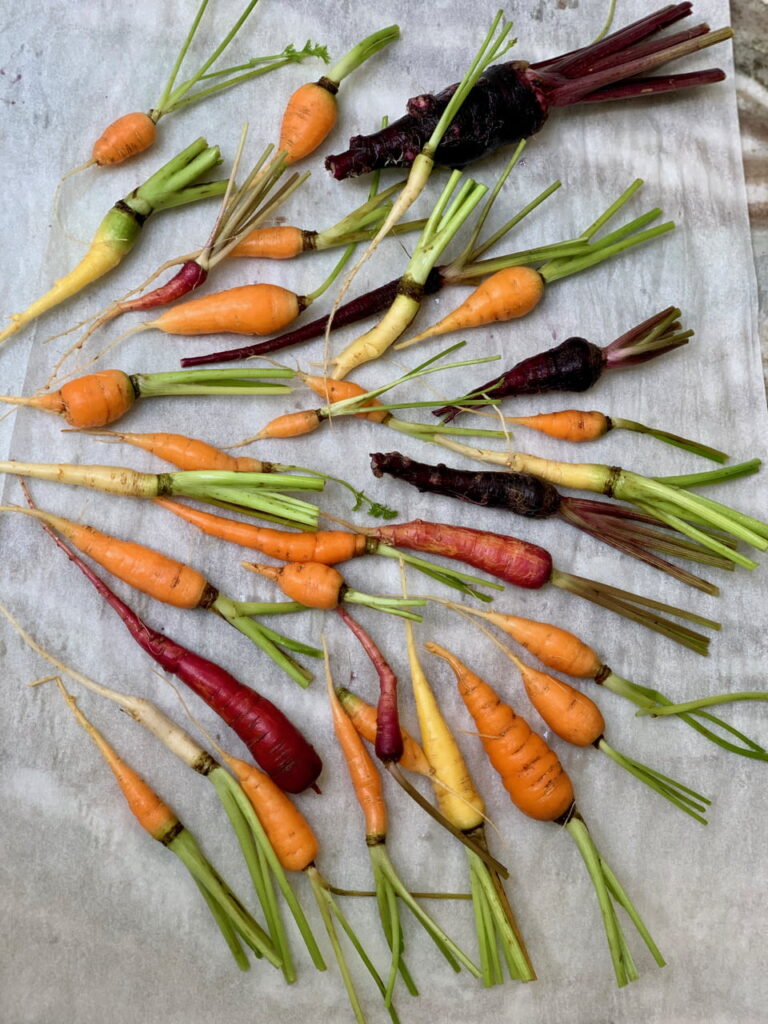 Risotto
While I am not a huge fan of rice (don't hate me), and do prefer barley over rice, I decided that an Arborio risotto rice would be a kind of cross between a regular grain rice and the creamy texture I love in barley.
The rice used in making risotto is a high-starch, short-grain rice and can absorb a lot of liquid without becoming mushy.
While I knew I wanted a cheesy, creamy risotto that I could brighten the liquid flavor with a dry white wine, I knew also that I didn't want to just pour in a container of chicken broth to cook the risotto in.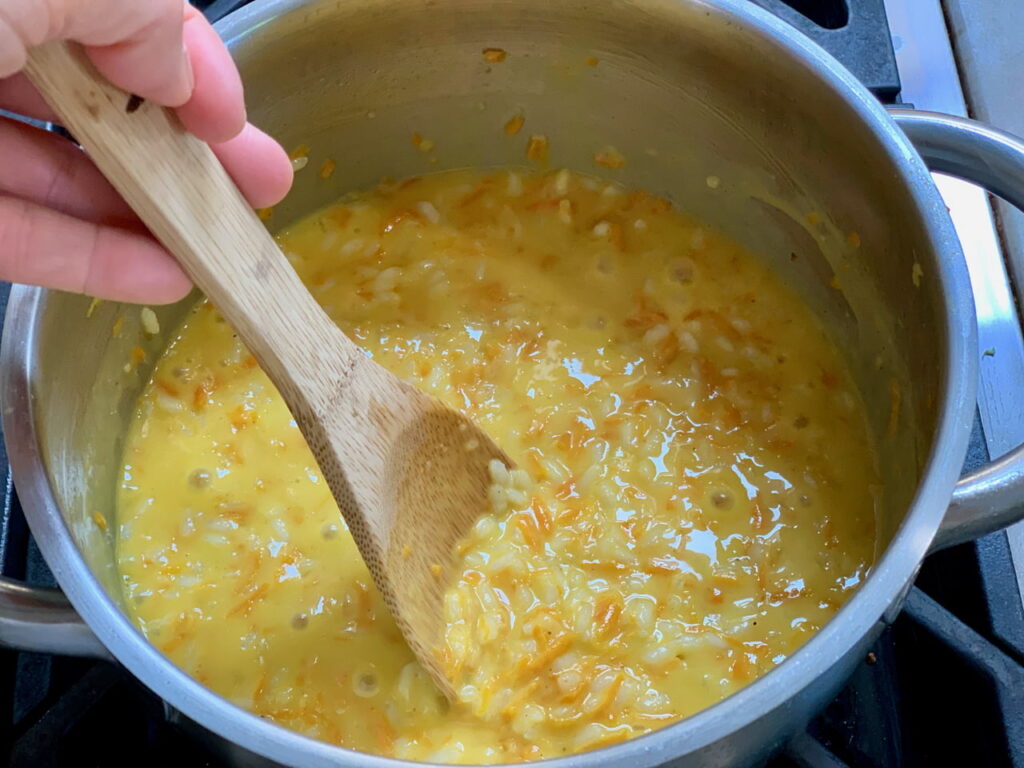 I wanted a broth that would not detract from the carrots and caramelized onions I would be adding to the risotto.
I managed to protect my carrots from animals, I wasn't about to add animal broth to the dish. Instead, I made a quick and complimentary vegetable broth.
Whimsical Shaping of Carrot Risotto
Call me silly but I love when food can entertain as well as satisfy and nourish. Why not serve my carrot risotto in the shape of small carrots and garnish with the carrot tops!
Having caramelized the onions and shredded carrots in butter and a pinch of sugar first, I reserved some of the bright colored caramelized carrots for garnish. The rest went into the risotto.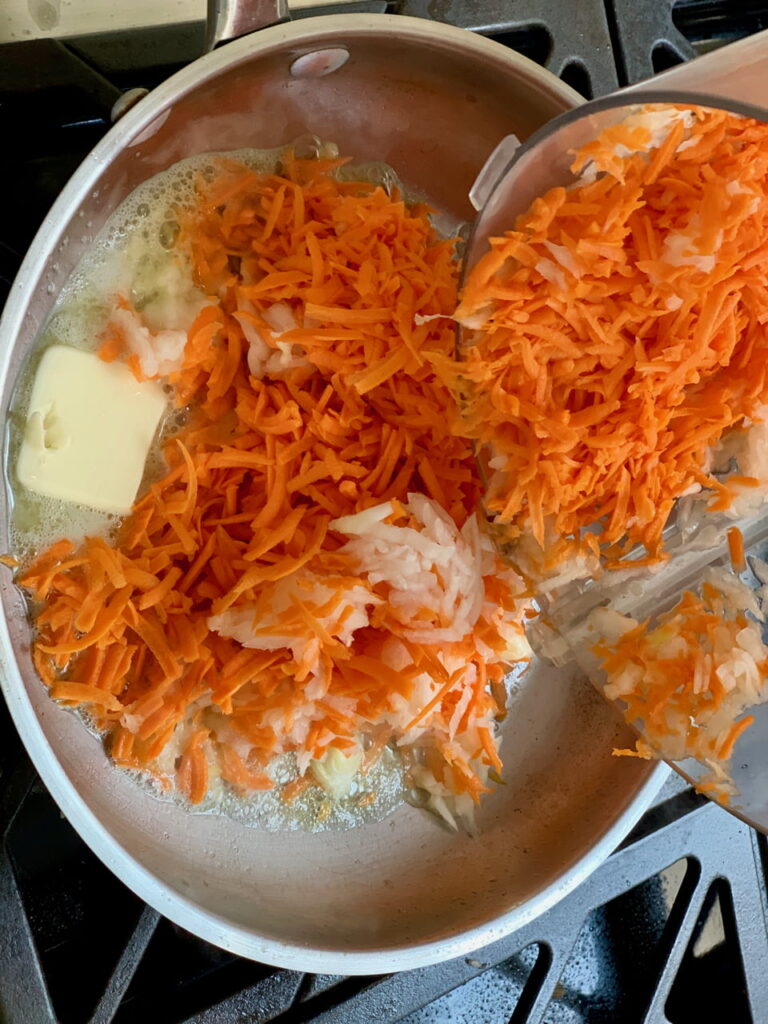 Once the creamy, caramelized, flavorful risotto was made, I scooped out half cup servings per plate and shaped them into a carrot on an individual serving dish or board, something that could be warmed in the oven on low.
Just before serving I placed a carrot green on top and a little of the reserved caramelized carrots to simply outline the risotto as an accent of color. Smashing and well loved!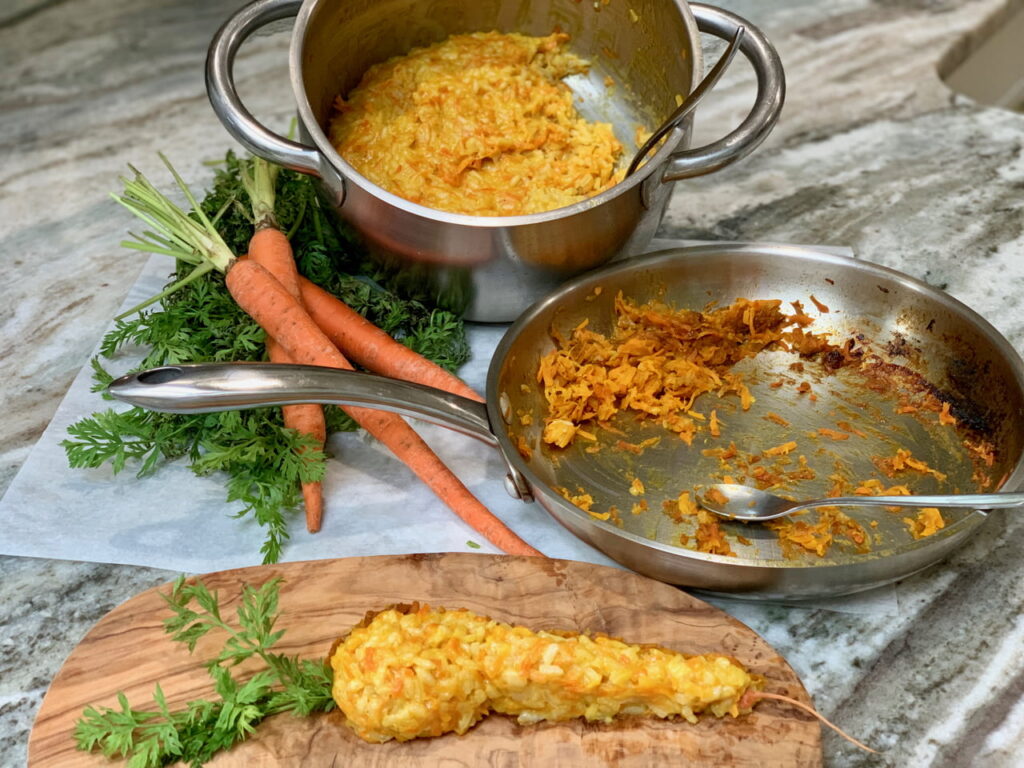 Ingredients Needed
Carrots with tops
Butter
Onion
Sugar
Arborio rice
Lemon juice
Dry White Wine
Pecorino
Mascarpone
Salt
White pepper
Celery with leaves
Spring onions
Water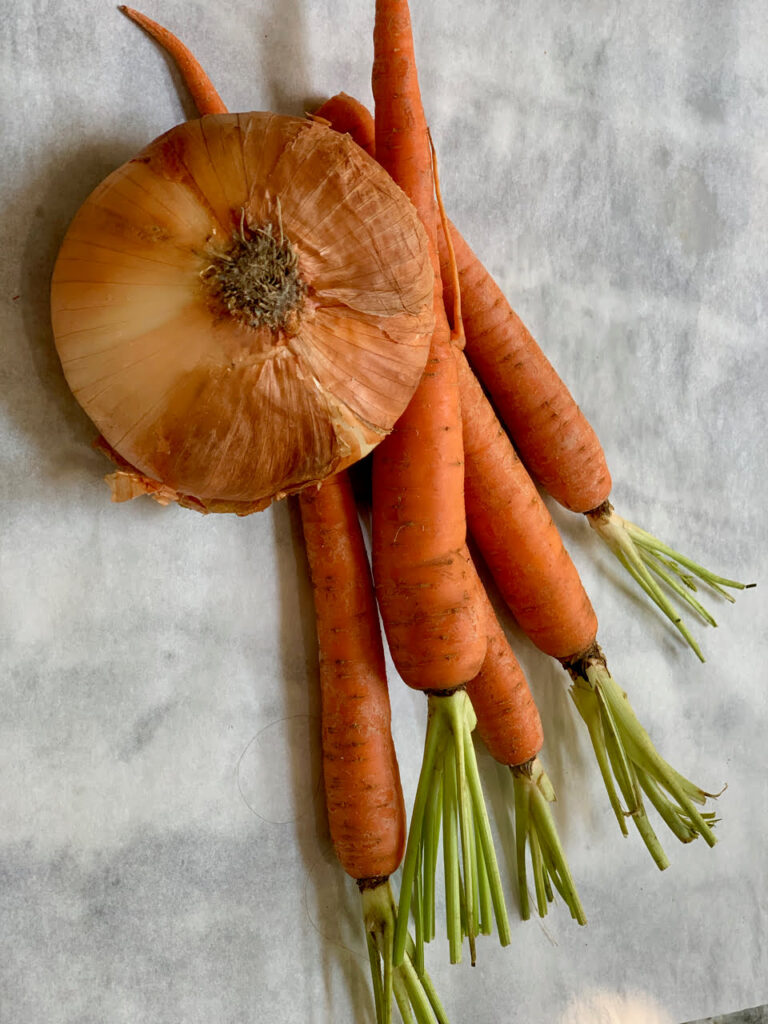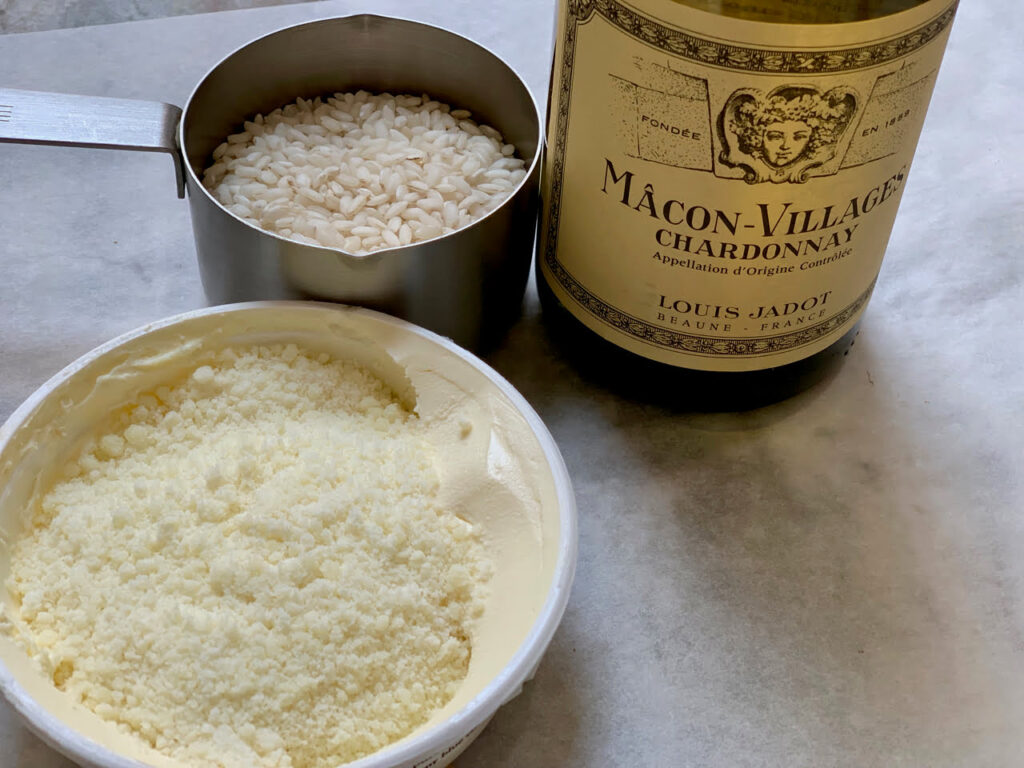 Equipment Needed
Saute pan
2 medium sauce pans
Cutting board
Chopping knife
Vegetable peeler
Measuring cup
Measuring spoons
Tea kettle
Individual serving plates or boards (4-6 small)
Stovetop or burner
Garden Inspired Carrot Risotto Recipe
Course: Side Dishes
Cuisine: Mediterranean
Garden harvested carrots in a creamy Pecorino, mascarpone and caramelized Carrot Risotto.
Ingredients
Carrots with tops – 1 bundle (about 6 small), roots still in tact (optional)

Butter – 2 tbsp

Onion – 1 small, grated

Sugar – 1 tsp

Arborio rice – 1 1/2 cup

Stock – 5 cups, * see below

Lemon juice – 1 tsp

Dry White Wine – 1/2 cup

Grated Pecorino Cheese – 1/4 cup

Mascarpone Cheese – 1/4 cup

Salt – 1 tsp or to taste

White pepper – 1/4 tsp or to taste

*Quick Homemade Stock

Celery and celery leaves – 1 bunch

Spring onions – 1 bunch

Butter – 1 tbsp

Salt – 1 tbsp

Boiling water – 5 cups
Directions
Boil water in a kettle.
Rough chop the spring onions, celery and celery leaves. Place 1 tbsp of butter in a sauce pan and caramelize the celery and onions with salt. Pour in 2 cups of water and allow to simmer with lid on for 20 minutes.
Cut the tops off the carrots and reserve the leaves in water to keep them fresh. If there is still a root attached, save that as well to stick on the bottom of the carrot risotto to look like it has a root attached.
Shred the peeled carrots and onion. Place 2 tbsp of butter in a sauté pan along with the shredded carrots, lemon juice, onion and sugar. Sauté until the mixture caramelizes. Reserve half cup of this mixture for garnish.
In a medium sauce pan, place the vegetable broth (strained of vegetables), 3 more cups of boiling water, rice, salt, white pepper and bring to a boil. Add the caramelized carrot and onion mixture with as much of the butter and bits on the bottom of the sauté pan. Slowly stir in both cheeses and wine.
Turn down to a low simmer and stir regularly until the risotto absorbs all the luscious flavors. Turn off, lid on and allow to rest before shaping
Spoon about half a cup of risotto onto an individual serving dish or board, shape to look like a carrot. Take a little of the reserved caramelized carrot mixture and place a thin line along one side of the shaped carrot to accent the color. Put a carrot green on top and a carrot root (if you have), on the bottom and serve.
Can be plated and kept in a low oven (175) for 15 minutes until ready to serve.
Recipe Video