Sweet mangos and honey, sour balsamic with a pinch of smoked paprika and heat will make this a sauce for a variety of favored kabobs.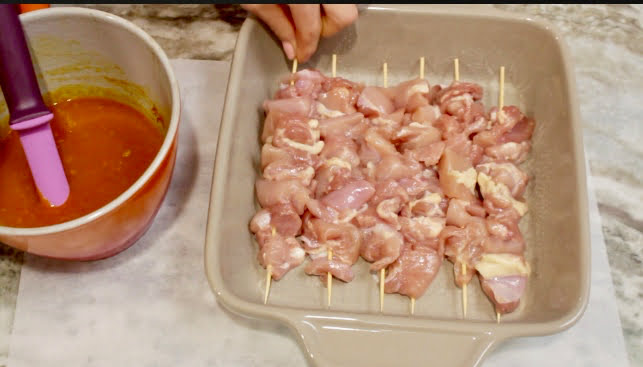 Tropical Sweet and Sour Sauce
Having spent many years dining on Asian food (two of my sons are half Asian), I realized that every culture has its own version of a sweet and sour sauce.
A sweet and sour sauce, is just that; sweet, usually from sugar, and sour, usually from vinegar. Everything else that goes into it depends on what you're cooking.
The more years you spend in a kitchen creating recipes, you sooner you realize that every recipe becomes fair game for your own interpretation.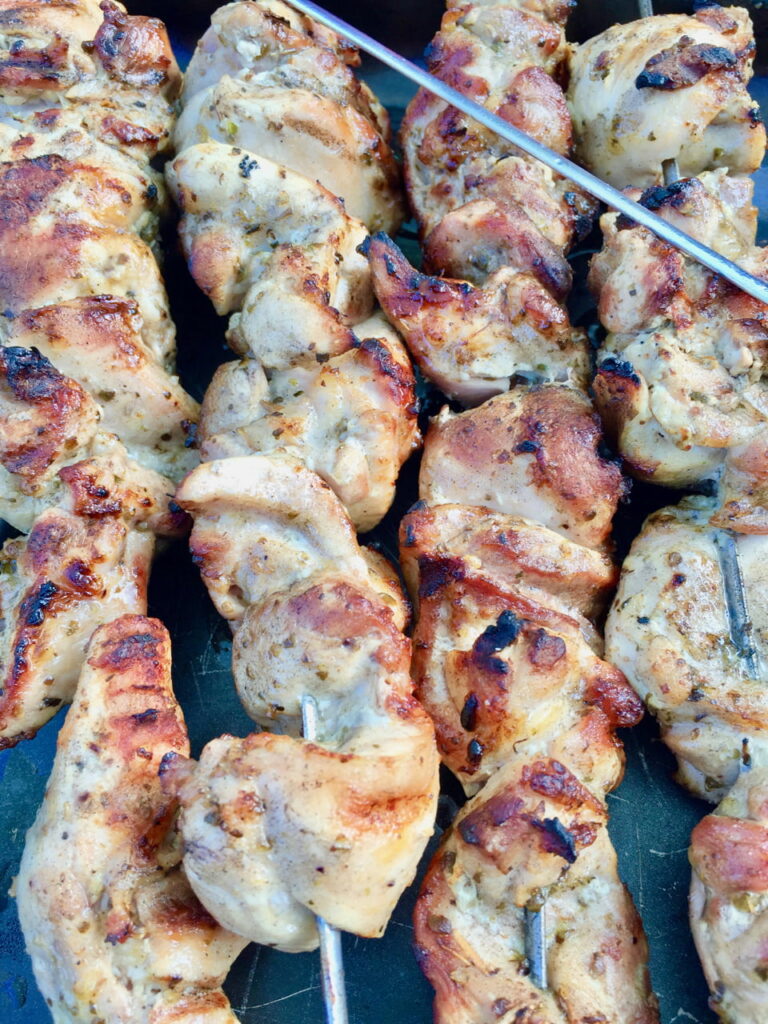 Kabobs and Mango Sauce
While there are so many dishes that a great with a sweet and sour sauce on, nothing I've ever had, beats this homemade Sweet & Sour Mango Sauce on kabobs!
Chicken kabobs, fish kabobs or veggie kabobs, this sauce will make your guests think a professional chef prepared it!
Cooking With Fruit
I grew up in a Mediterranean influenced home. My mom was Syrian. Middle Eastern food is often prepared with fruit in the savory dishes, especially dried fruits.
On this summer afternoon, I was putting a large purchase I made, of chicken thighs onto kabob sticks.
I knew I wanted to brush them with something different than my traditional sauces and poultry recipes I might normally use. I wanted something almost … 'tropical', something with fruit!
This sauce is now a favored sauce in my kitchen for fish, poultry and veggie kabobs. The sauce is sweet from mangos and honey, sour from white balsamic vinegar and a squeeze of lemon.
Then, I went crazy adding lots of my other favorite ingredients: chili pepper, smoked paprika, turmeric, garlic of course, and I am telling you, this sauce is simply amazing.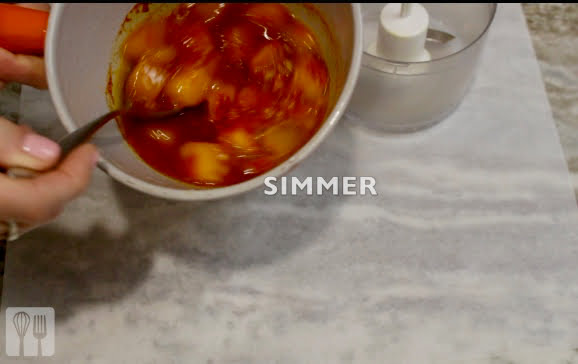 Making Sweet and Sour Mango Sauce
If you have fresh mangos, great. Frozen mangos work just fine too. Gather the ingredients, toss it in a pot and simmer about 20 minutes, puree, and you've got the perfect sauce to use on what ever your occasion calls for!
It just so happens that in summertime, I love to skew everything on sticks in the morning, pop them on the grill just before dinner and so this sauce is a regular in my fridge.
Make a huge batch and freeze in portions to last throughout the lazy days of summer!
Ingredients Needed
Mango
Lemon juice
vinegar
Honey
Garlic
Fresh Chili Pepper
Paprika
Turmeric
Cumin
Salt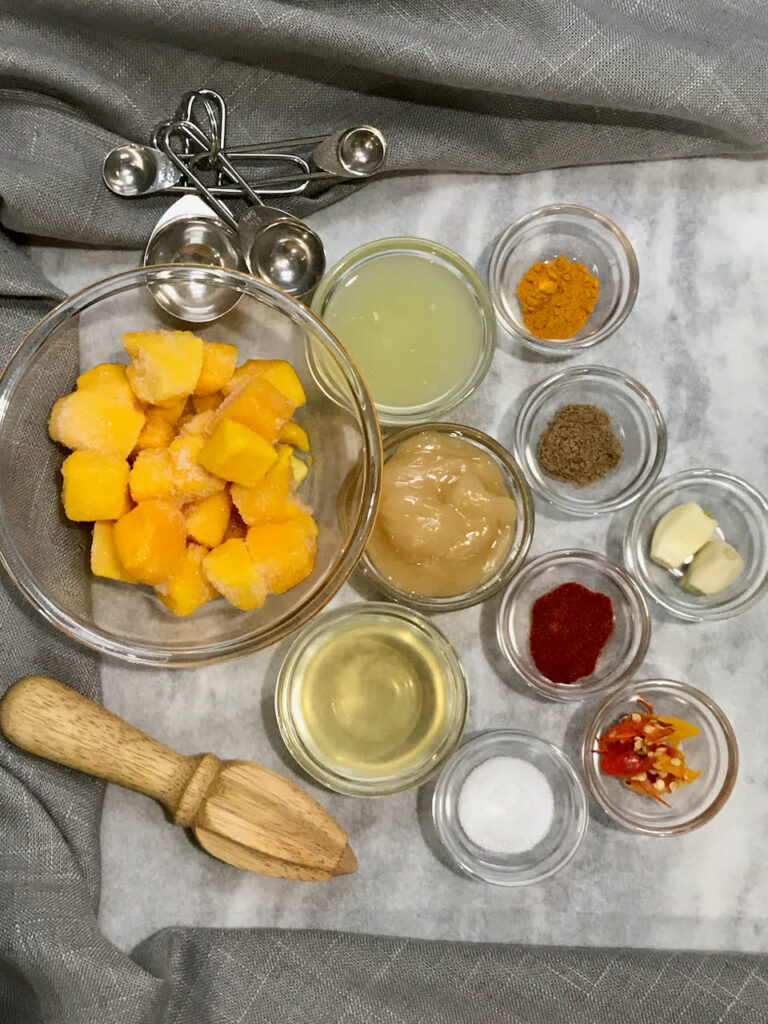 Equipment Needed
Blender or food processor
Sauce pan
Measuring cup
Measuring spoons
Citrus press
Whisk
Stovetop or burner
Sweet and Sour Mango Sauce
Course: Sauces u0026amp; Dressing
Cuisine: Fusion
Sweet mangos and honey, sour balsamic with a pinch of smoked paprika and heat will make this a sauce for a variety of favored kabobs.

Ingredients
Mango – 2 cups, cubed

Lemon juice – 2 tbsp

Vinegar – 1 tbsp

Honey – 2 tbsp

Garlic – 2 cloves

Fresh Hot Chili Pepper – 1 teaspoon, chopped

Paprika – 2 tsp

Turmeric – 1/2 tsp

Cumin – 1 tsp

Salt – 1 tbsp
Directions
Place all the ingredients in a sauce pan. Bring to a boil, lower and simmer for 20 minutes with a lid on.
Once the sauce is cool, puree it.
Use now, or keep in a jar in the fridge for up to a week!