Peppermint hot chocolate cocktail, with mint vodka or Schnapps and homemade hot chocolate, using milk of your choice. A festive fireside sip.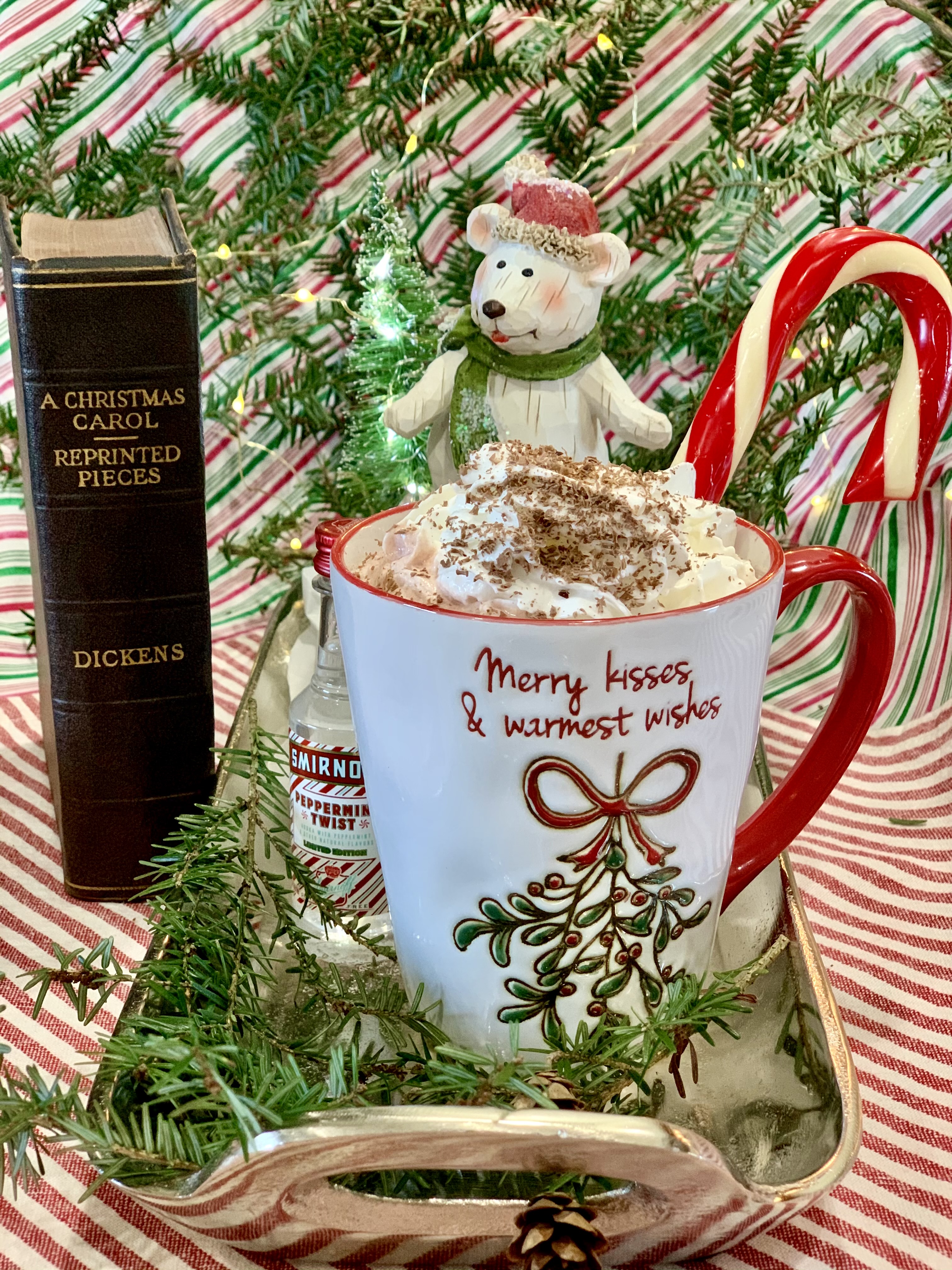 Peppermint Hot Chocolate Cocktail
Many of us are in a cold climate this time of year are after a hot chocolate drink. How about one that has been spiked with peppermint vodka? Perfectly stirred with a candy cane? That is exactly the cocktail we need to start off this brunch!
If, where you live during this holiday season is warm, this drink served iced cold will be spectacular as well. So don't think I left y'all hotties out!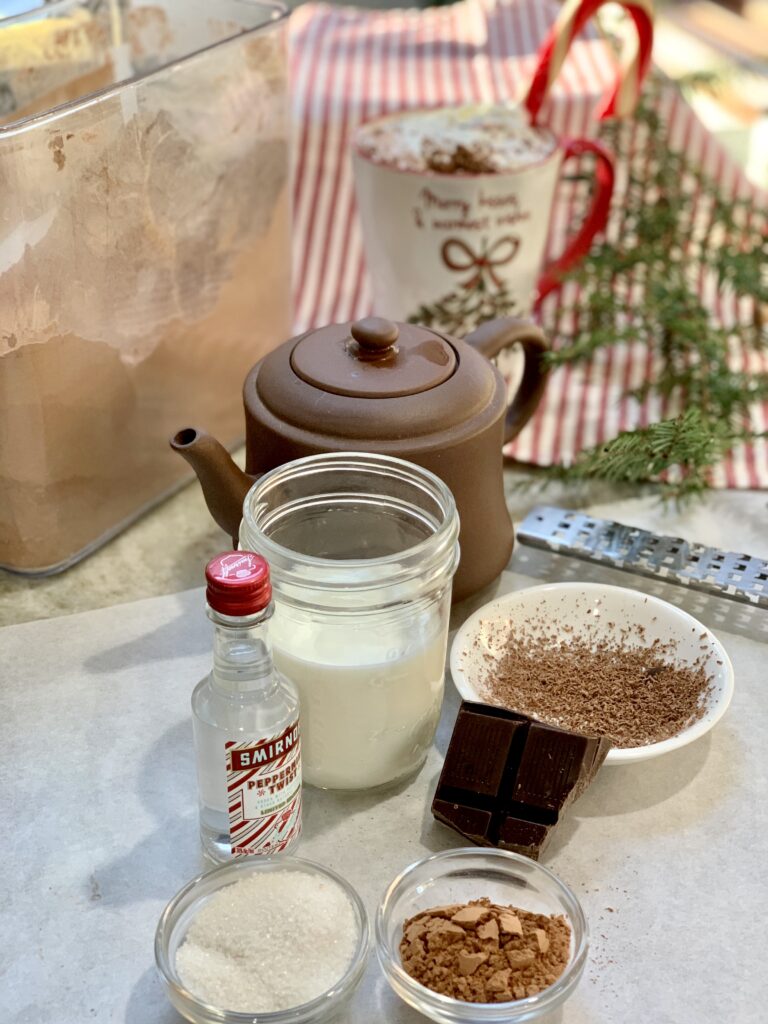 Hot Cocktail
What's not to love about a little booze now and then! While I am most often a wine sipper, I do like the occasional special occasion sip that sets a mood for a celebration.
Warm weather drinks are often made to cool and refresh, therefore have ice. This spiked cold weather sip is going to be served hot, chocolaty and spiked with a little peppermint vodka.
Peppermint Vodka
When I entered the age of being served a cocktail, a peppermint drink was usually make with peppermint Schnapps. I found the minty flavor refreshing, but also found the liquor had way too much sugar, almost syrupy. 
Peppermint vodka hit the scene and I had to test it out. All the mint I wanted in the flavor was there but without all the excess sugar. Vodka, already flavored with peppermint, was going to be the perfect booze for my hot chocolate cocktail.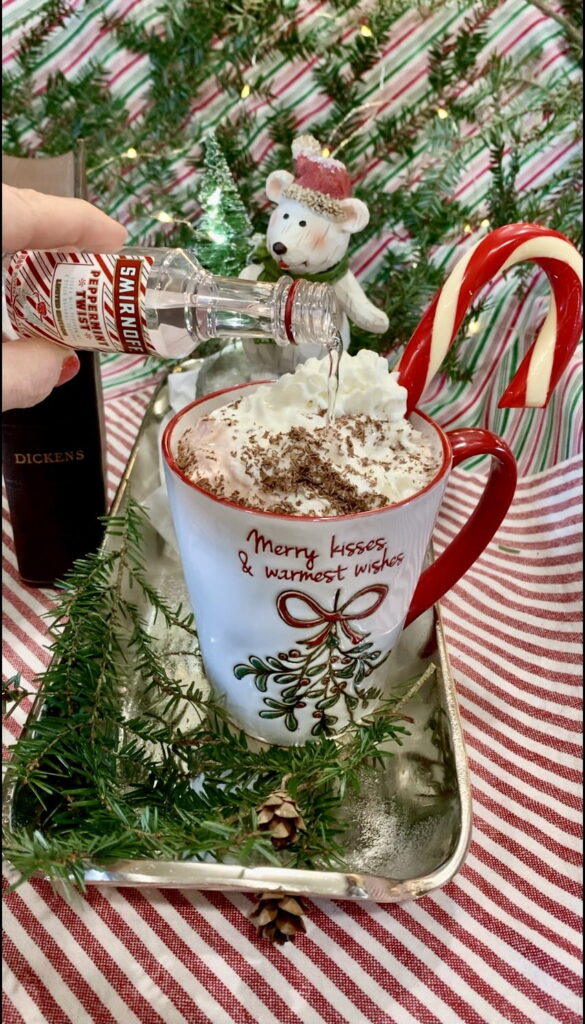 Hot Chocolate
Come on… who doesn't enjoy a little hot chocolate when it gets cold outside! From the time I was a kid, hot chocolate was served to me and my sisters as a special occasion drink.
Hot chocolate when I was a kid, was always made with cocoa powder, a little sugar and milk, as in, dairy milk. It was simmered on top the stove until the milk was warm, the sugar dissolved and the cocoa blended. Yum.
Milk, in my later years, took on a new face. Almond milk, coconut milk, even oat milk and an entirely new profile of milks. Warm milk of your choice, with chocolate, is simply a lovely drink, wouldn't you agree?
Milk
No more tummy troubles now! Plant milk, especially Homemade Plant Milk, such as:
Almond milk
Oat milk
Walnut milk, or any nut made into a milk
Sesame seed or hemp seed milk
Enjoying a cocktail made with plant milk, I must admit, tastes even better than dairy milk, and I do love dairy milk.
Homemade plant milk is easy to make, costs way less than store bought, doesn't have the preservatives in it needed to keep it from going rancid on the shelf, even though refrigerated.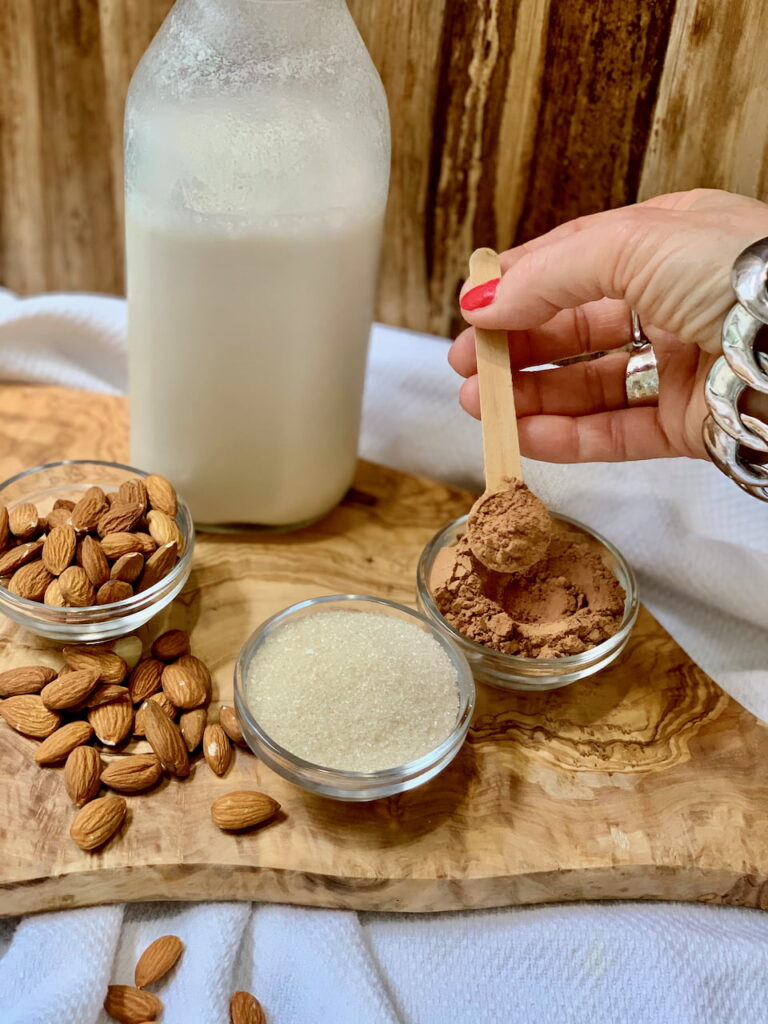 Peppermint
This holiday drink doesn't have to be spiked and still have that delicious mint chocolate flavor to sip warm.
Fresh Peppermint is sold in most grocery stores year round. Dried peppermint can also be easily obtained in a mint tea bag, that has only dried mint leaves.
Peppermint grows so easily in a contained area of the yard or in a pot, something you just can't kill once it has taken root.
Should you grow or buy fresh peppermint and want to dry it yourself to use it later, simply tie a bundle together and hang it upside-down. It will dry in about a week.
Put the dried leaves in a food processor, herb grinder or blender to grind the leaves. Store in an airtight container.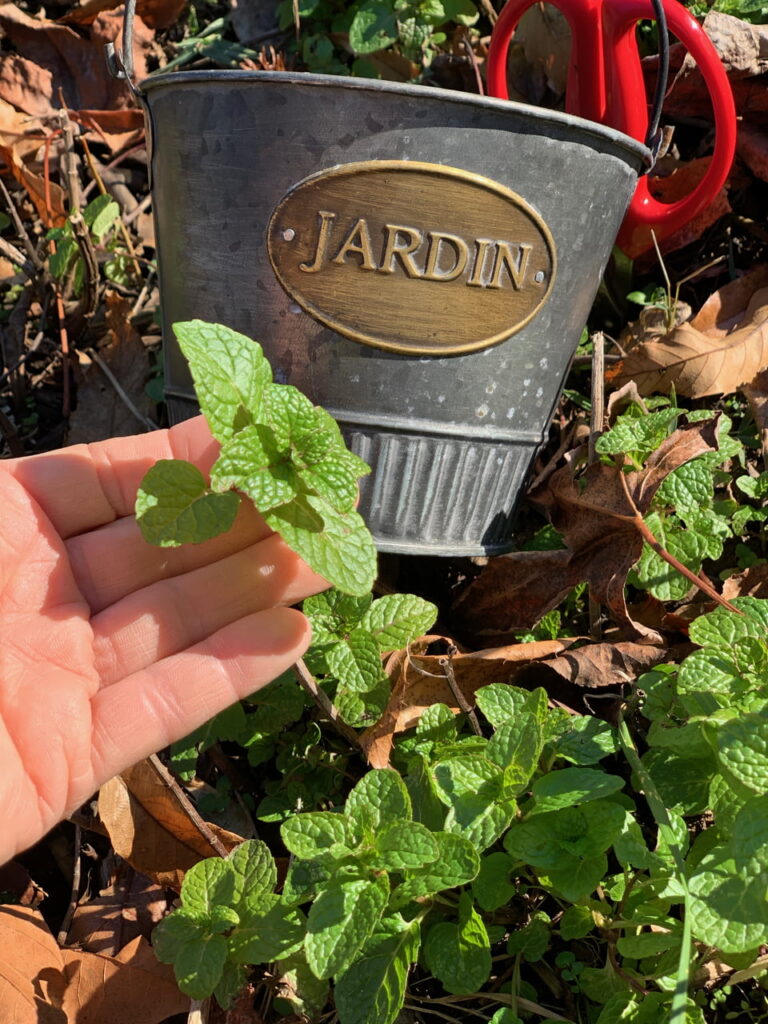 Mocktail Peppermint Hot Chocolate
The easy, most natural, way to flavor a mint hot chocolate drink is to simmer the dried mint leave, or fresh, in milk with cocoa, strain and pour.
A perfect drink for the kids or non-alcohol drinkers, to be able to enjoy the same fancy fireside sip as those with peppermint vodka.
Don't Forget The Candy Cane!
It's the winter holiday season. What child or adult doesn't love a candy cane, especially when the candy cane is peppermint. 
A candy cane is simply sugar and water, boiled into a hard candy to be formed. Flavorings can be a variety of extracts.
We all love a little swirl stick in our hot chocolate so make sure to give each holiday cup of peppermint hot chocolate a candy cane to add to the festive vibe!
Ingredients Needed
Cocoa
Sugar
Water
Milk, of your choice
Peppermint Vodka, or mint leaves
Whipped cream, dairy or non-dairy
Chocolate squares
Candy cane
Equipment Needed
Sauce pan
Heat proof serving cups
Whisk
Measuring cup
Measuring spoons
Hand mixer
Hand grater or vegetable peeler
Peppermint Hot Chocolate Cocktail
Course: Drinks
Cuisine: American
Difficulty: Easy
Peppermint hot chocolate cocktail, with peppermint vodka and homemade hot chocolate with your choice of milk.
Ingredients
Cocoa – 2 tablespoon

Sugar – 1/4 cup

Water – 1/4 cup

Milk – 4 cups, milk of your choice

Peppermint Vodka – 2 shots

Whipped cream – for topping (optional), dairy or non-dairy

Chocolate square – for topping (optional)

Candy Cane – for stirring
Directions
Place cocoa, sugar and water in a saucepan and bring to a boil. Simmer on low for 2 minutes.
Add milk and heat until hot. Do Not Boil.
Pour into serving mugs. Stir in peppermint vodka. Top with whipped cream and a shave of chocolate (optional).
Serve hot with candy cane and enjoy!