Healthy homemade cashew cheese, dressed up in a tart shell and a whimsical anchovy tail!
Homemade Cashew Cheese
Cashew cheese isn't just for vegans! Homemade cashew cheese is a delicious and healthy cheese to make for dips, spreads, appetizers even kids sandwiches! It's simply cashews, pureed into a velvety, flavor packed spread.
Quick DIY Cashew Cheese
Cashew cheese couldn't be easier to make at home. All you need is a blender or food processor. Soak the cashews in water while you go get dressed for the day, or fold a load of laundry and these cashews are ready for the blender and an entire 2 cups of homemade cashew cheese.
Cashew Cheese Appetizers and Tapas
Appetizers are often my favorite aspect of a meal. Truth be known, I would almost prefer a table of interesting appetizers than a full meal. Pick and choose as you like, or eat lots of one things and less of something else.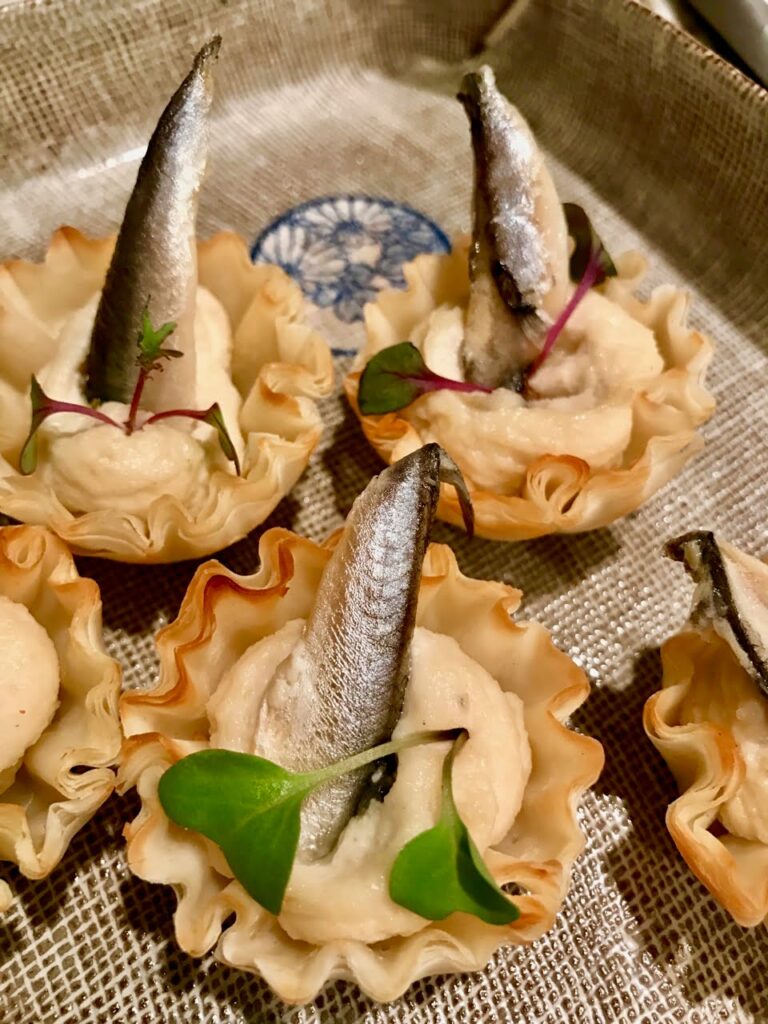 Anchovy Cashew Cheese Tarts
It was Halloween. I was in the mood for an adult dinner party. I wanted 'creepy' yet gourmet menu for a bunch of foodie friends of mine. I made these tarts, with that whimsical anchovy tail sticking straight up in the air, nestled in a dollop of healthy 'dairy-free' cashew cheese. It was absolutely a hit! Now I make them, just because I love the creamy yet salty combo of cashew cheese with anchovies.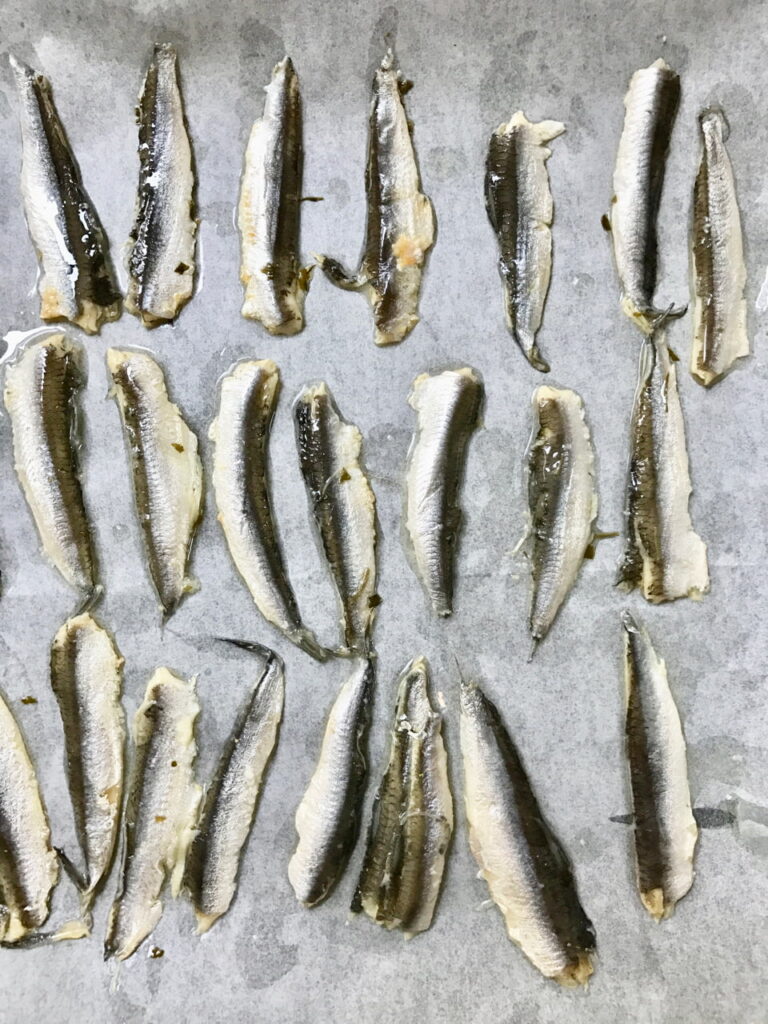 Ingredients Needed
Raw cashews
White balsamic vinegar
White pepper
Salt
Lemon juice
Garlic
Nutritional yeast
Fenugreek powder
Water
Mini tart shells
Olive oil
Anchovies
Micro greens
Equipment Needed
Mixing bowl
Measuring spoons
Measuring cup
Cookie sheet
Parchment paper
Food processor or blender
Basting brush
Cashew Cheese and Anchovy Tart Appetizers
Course: Appetizers u0026amp; Tapas
Cuisine: American
Healthy homemade cashew cheese, dressed up in a tart shell and a whimsical anchovy tail!

Ingredients
Raw cashews – 2 cups

White balsamic vinegar – 1 tbsp

White pepper – 1/4 tsp

Salt – 1 tsp

Lemon juice – 2 tbsp

Garlic cloves – 2

Nutritional yeast – 1 tbsp

Fenugreek powder – 1 tsp

Water – as needed

Mini tart shells – 12

Olive oil – as needed

Anchovies – 12

Micro greens – 12
Directions
Soak raw cashews, completely covered in water, for 1 hour. Drain
Place soaked cashews, vinegar, salt, pepper, lemon juice, garlic cloves, nutritional yeast and fenugreek in a blender or food processor. Puree into a paste. Drizzle a little water into the paste (about 1/4 cup), for a soft cheese consistency.
Preheat oven to 350
Place tart shells on a parchment paper lined baking sheet. Brush with a little olive oil. Bake just 5 minutes, just to turn golden. Watch closely because they burn fast. Let tarts cool.
Place a dollop of cashew cheese in each tart shell. Stand the anchovy into the cheese, tail up. Garnish with a micro-green leaf.