Is it a Pizza? Is it a Calzoni? Yes, It's both, its a Stomboli! Everything you'd want on a pizza, rolled up inside the best pizza dough and baked to perfection.
What Is Stromboli?
Stromboli is the perfect pizza bite! Can you imagine how fabulous it would be to be able to take a pizza to a park picnic, a to-go lunch, out on your patio without that big ole messy box? Stromboli is almost exactly that! The perfect bread dough with cheese in the dough. Tomatoes, herbs, meats and cheeses perfectly rolled inside and baked to perfection. That is what Stromboli is!
Stromboli The Perfect Leftover Solution
Got lots of odds and ends in the fridge? During the 2020 Lockdown, my fridge took on an entirely new personality; a little of this, some of that. Homemade Stromboli is the perfect dish to incorporate all those odds and ends? Stromboli! Yep! Leftover meatballs, or pieces of chicken are deliciously rolled inside the Stromboli. Got just one uneaten sausage link leftover from a meal or two ago? Slice it thin and roll it inside the dough. Cooked veggies leftover? Odds and end pieces of cheese not pretty enough to put on a charcuterie board? Chop them thin and roll them up inside the Stromboli dough for the perfect one-bite pizza experience.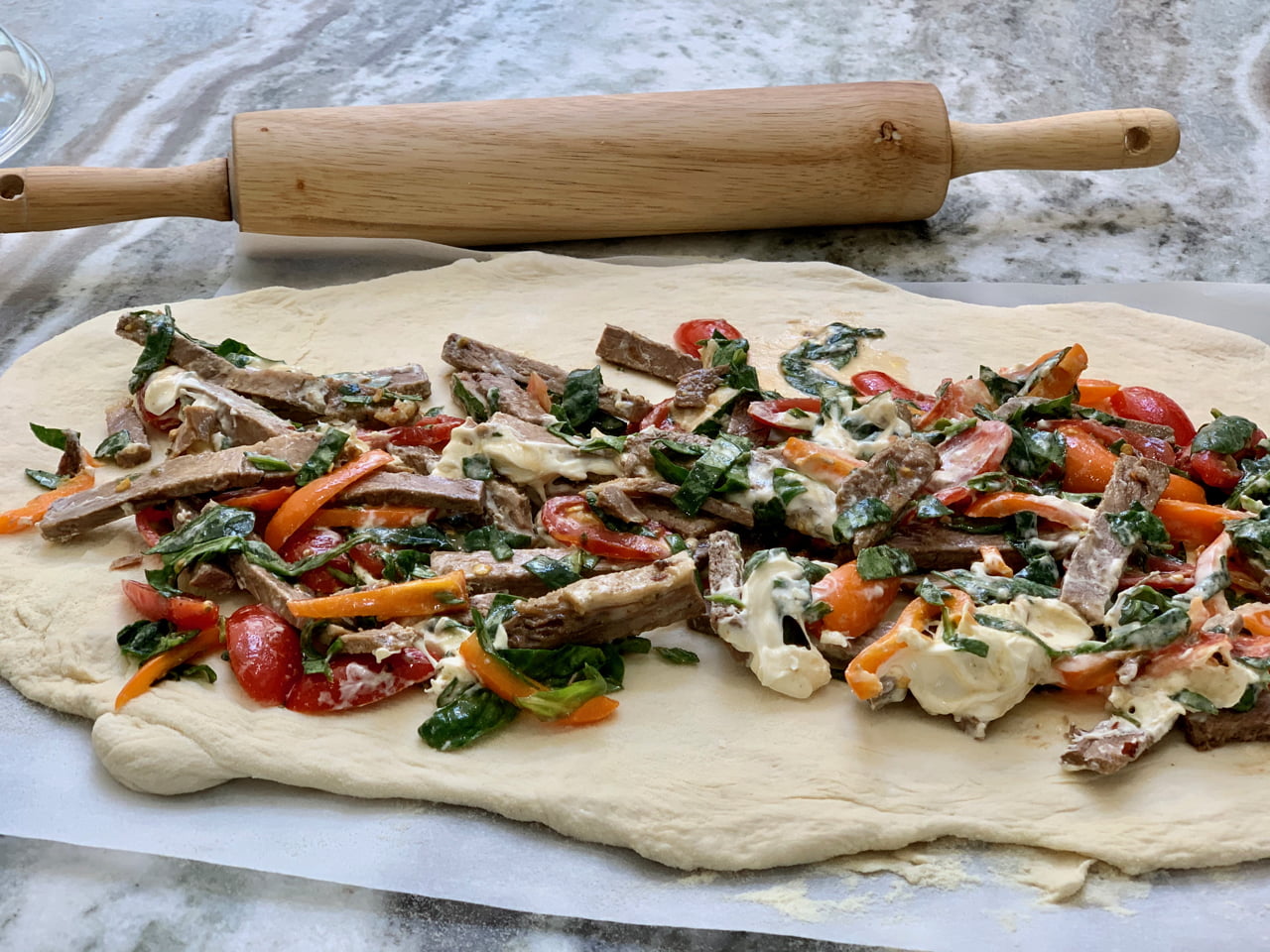 Party Stromboli IS The Perfect Pizza Party
Let's say your teens are inviting some friends over, or you are having a cocktail hour at your home for yourself; Stromboli is so easy to prep ahead of time, pop in the oven an hour before you want to serve, bake, cool and serve in neat slices on a tray. Make one that is entirely veggies, such as sun-dried tomatoes with multi-colored peppers, toss in some thinly sliced olives and a sprinkle of cheese and you have a delicious Veggie Stromboli, better than a pizza because the veggies get all dried out when cooked on top the dough, where as inside this luscious dough they stay juicy and colorful.
Want meat? Go right ahead and make one Stromboli with sausage, another with chicken or turkey slices, or other spiced and aged meat slices. Roll those with fresh tomatoes, some chili peppers and cheese and WOW!
Leftover Stromboli Is Better Than Leftover Pizza
I don't know who decided that a cold slice of pizza for breakfast is yummy but not this gal. Yuk! The dough is dry, the toppings have lost their moisture. Nope! Leftover Stromboli? That beautiful roll or leftover slices wrapped in parchment paper and popped in the microwave or oven for a short heat-up and it tastes almost as yummy as when you first served it.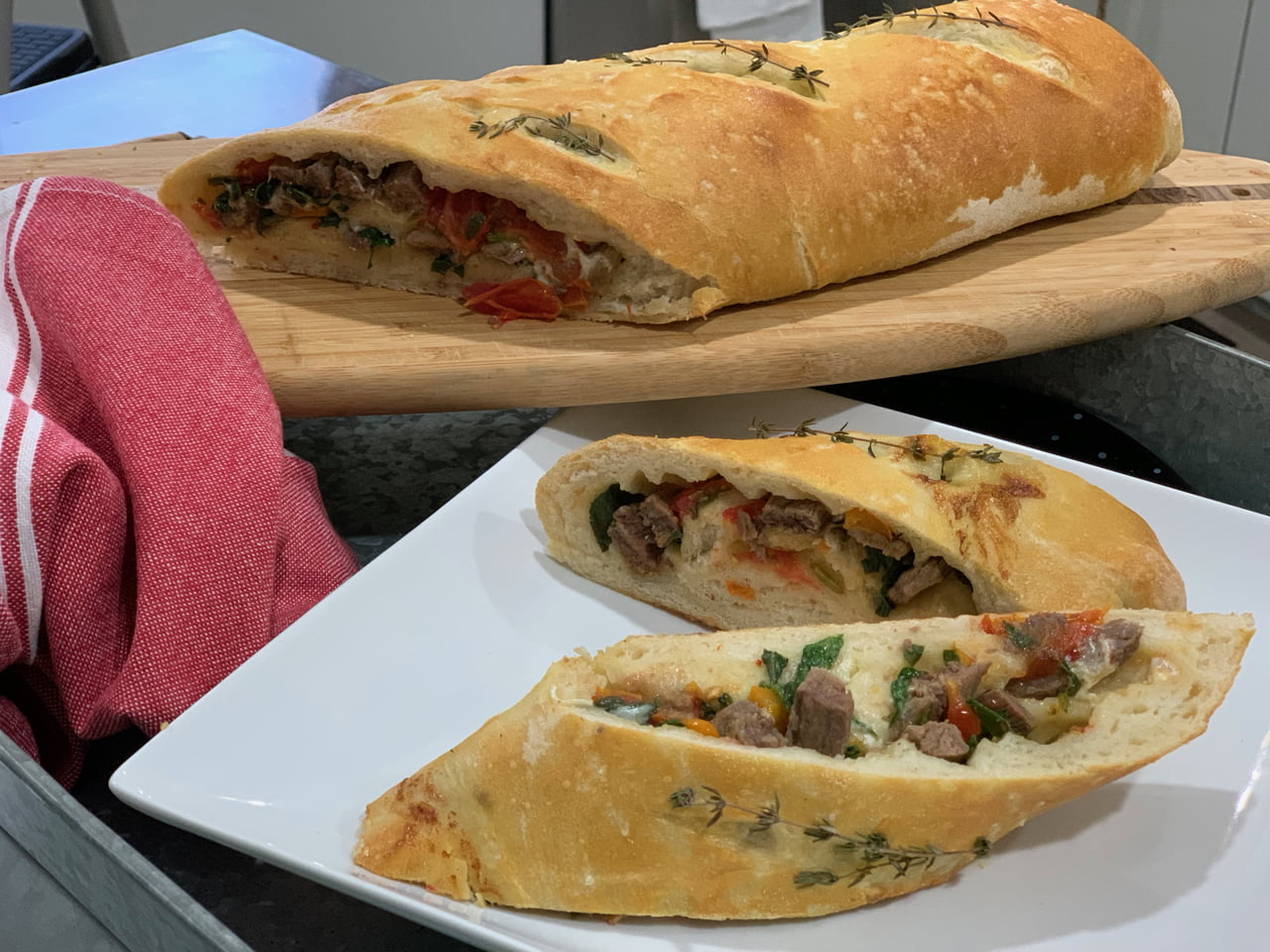 What To Put Inside Stromboli?
Left-over meat – cooked
Lunch meat
Bacon – cooked
Tomatoes – fresh or sun-dried
Peppers – fresh, frozen or jarred
Spinach – or any handful of fresh leafy greens
Cheese – any cheese
Anything!
Garlic
Onions – chopped
Put your goodies in a bowl, drizzle 1 tablespoon olive oil and 1 teaspoon balsamic vinegar, salt, pepper (hot or black), toss and set aside while dough rises.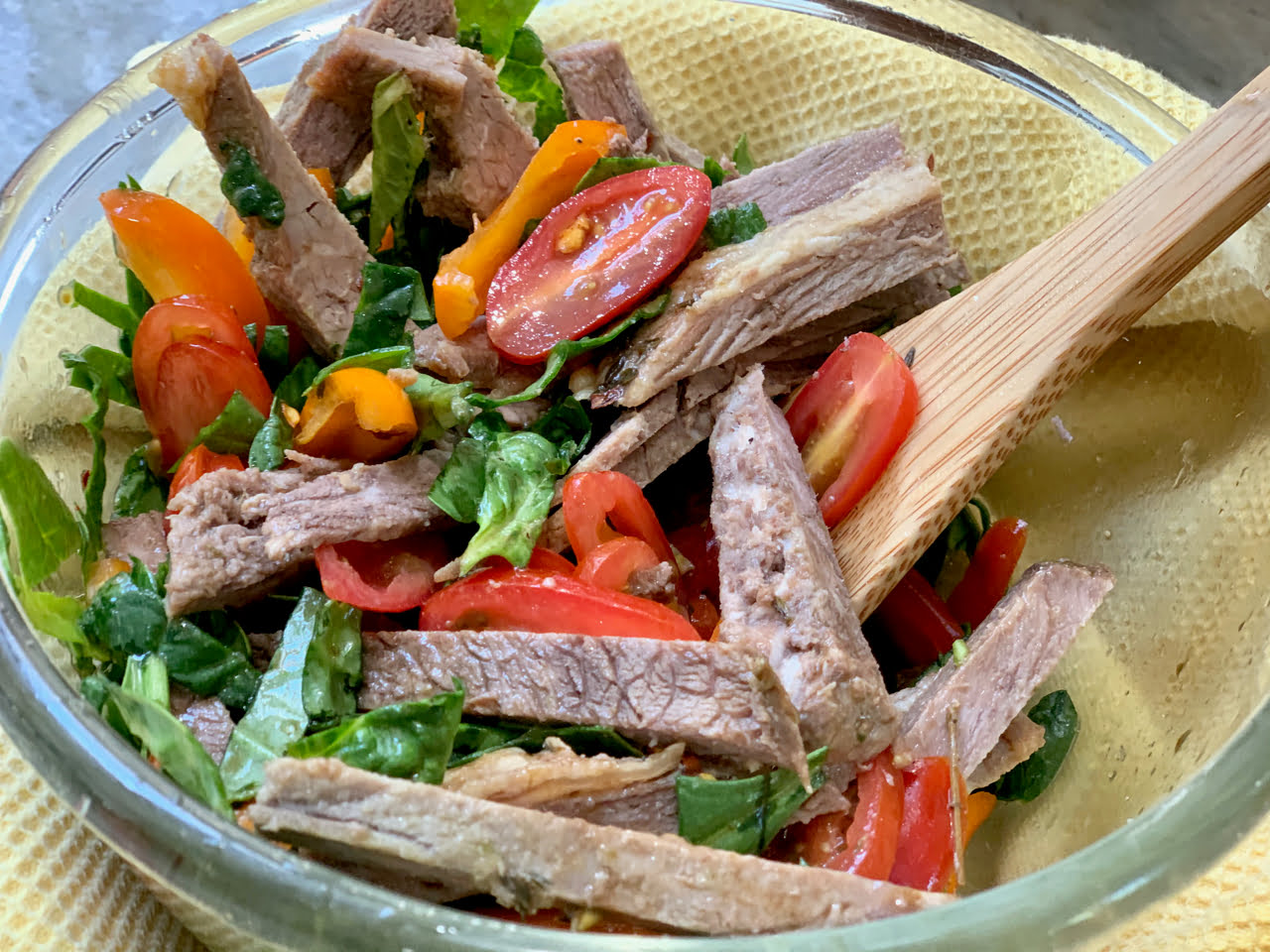 How To Make Stromboli
The first part is just like making a loaf of homemade bread. Once the dough rises, it gets rolled out on a floured surface and all the yummy filling is rolled up inside the dough. Brush the top of the rolled dough with an egg-wash to give it a golden color while baking, a sprig or two of a favorite herb and you have a brilliant meal, often using leftovers.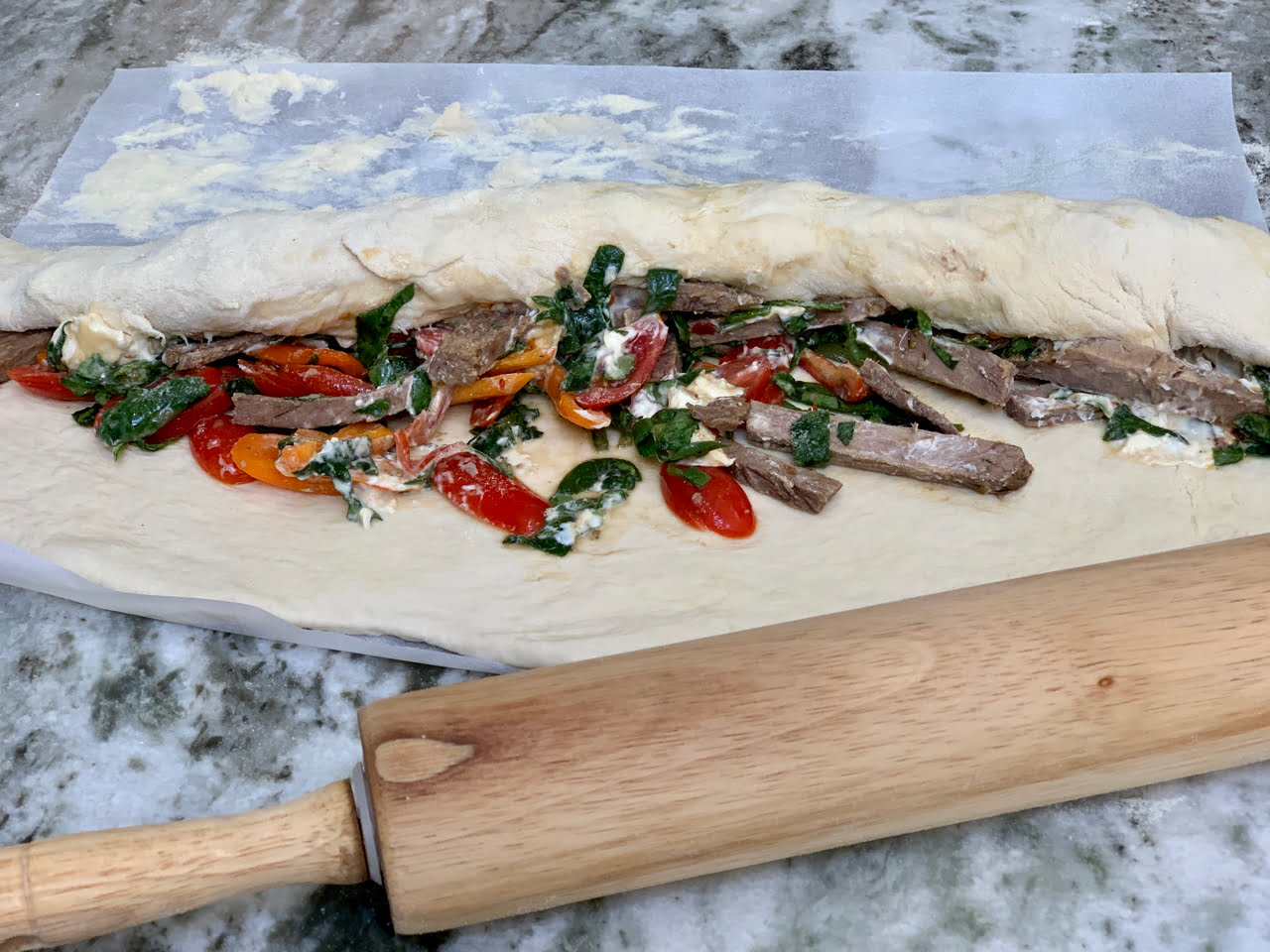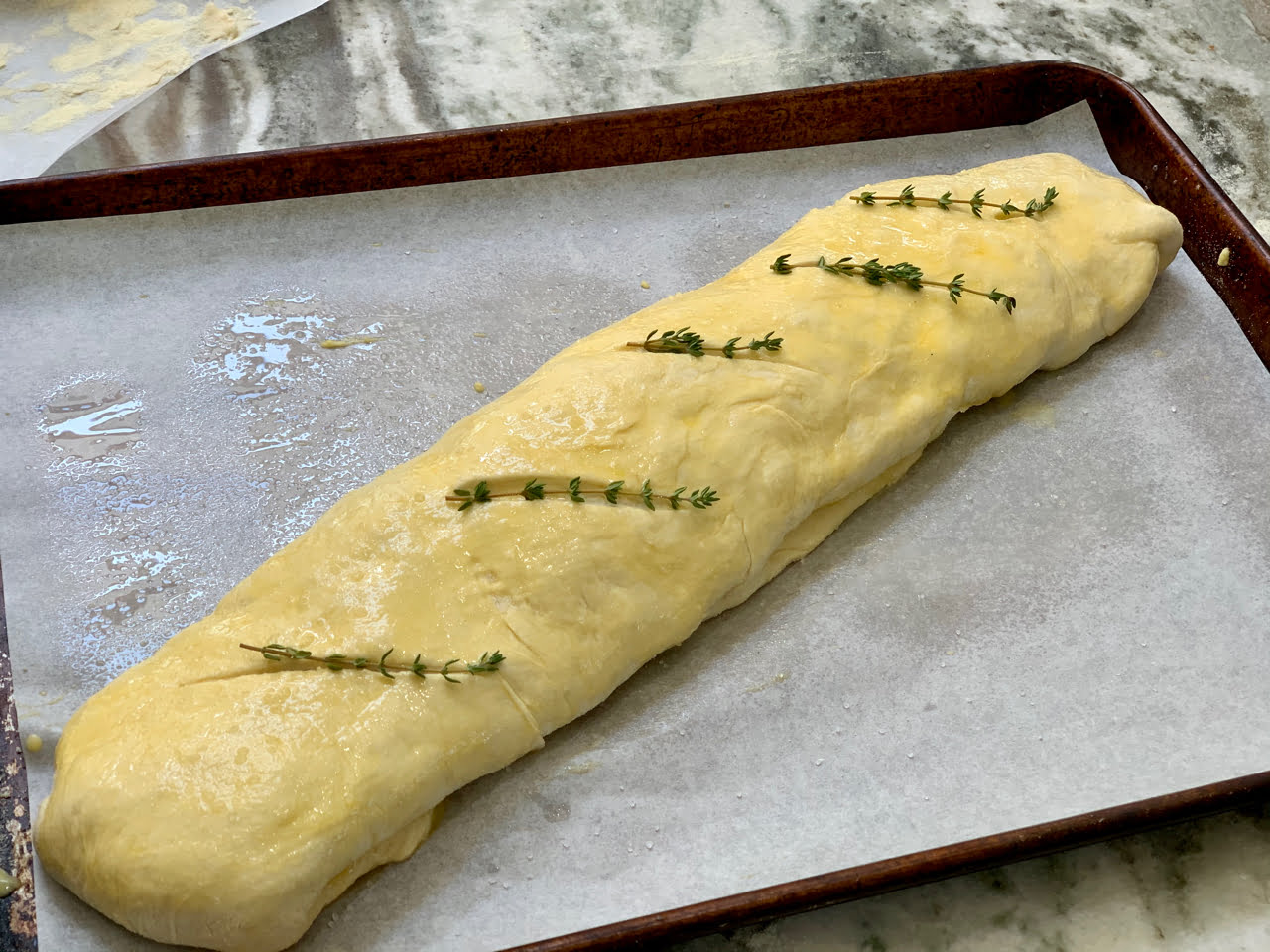 Ingredients Needed
Flour
Yeast
Sugar
Salt
Water
Grated Cheese
Herbs
Egg
Equipment Needed
Large mixing bowl
Measuring cup
Measuring spoons
Rolling pin
Baking sheet
Parchment paper
Basting brush
Oven
Stromboli The Perfect Pizza Bite
Course: Bread, Pizza
Ingredients
Flour – 3 3/4 cups, give or take plus some for surface to roll out

Yeast – 2 teaspoons

Sugar – 2 teaspoons

Salt – 1 tablespoon

Water 1 1/2 cups room temp

Grated Cheese – 1/4 cup (optional)

Herbs – 1 tablespoon oregano or thyme (optional)

Egg-wash – 1 egg and 1 teaspoon water mixed

Filling – 1 1/2 cups of cheeses and/or meats sliced small, olives, veggies, anything laying around in the fridge, toss with a drizzle of olive oil and chopped fresh herbs, salt and pepper to taste.
Directions
Pour water in a bowl. Sprinkle yeast and sugar on top. Let sit 5 minutes to form a foam. Sprinkle salt, cheese and herbs if using, and add a little flour. Stir. Slowly add flour and stir until it becomes difficult to stir. Now it's time to get a little messy. With your hands, begin to press added flour into the dough, add more flour, and keep pressing and folding, adding flour until it forms a lovely plump ball. There is no need for strenuous kneading, just a simple press, fold, flour, press, fold, flour until the dough is no longer sticking to your fingers. The video above examples how it is done. 
In a clean bowl, pour a little oil to glaze the bowl. Place dough ball in the oiled bowl, cover and let it sit in a warm (not hot) place to rise. It will rise in about one hour. A little longer in cooler climate. 
Once it rises, sprinkle a little flour on top, and punch it down. On a floured surface, roll out into a rectangle, spread filling on top leaving 2-inches empty at one end, roll into a long log, and transfer to a baking sheet pan.
Preheat oven to 400 – Once the dough is on the pan, the time it takes for the oven to get hot, is a perfect amount of time for the dough to rise a little more again. If you are using an egg wash, now is when you can brush it on top of the dough, sprinkle with coarse salt, or seeds. A brush of water or milk can be done instead of egg wash but the egg wash gives it a golden shiny finish. 
Bake for 18 – 20 minutes, until golden on top. 
Notes
Remember the filling is a mixture of anything you might want on top of a pizza, but instead it will be rolling and baked inside the bread dough. 
If filling with veggies, it's best to use veggies that have either been cooked or quickly wilted in a hot pan so their juices don't make the dough soggy.