Ground lamb and bulgur wheat meatballs stuffed with pine nuts, onions, sometimes chunks of lamb then either baked, sautéed or fried to perfection.
Meatballs
Did you know that nearly every cuisine around the world has some type of meatball? Well, in Syria and Lebanon the traditional meatball is KIBBEH.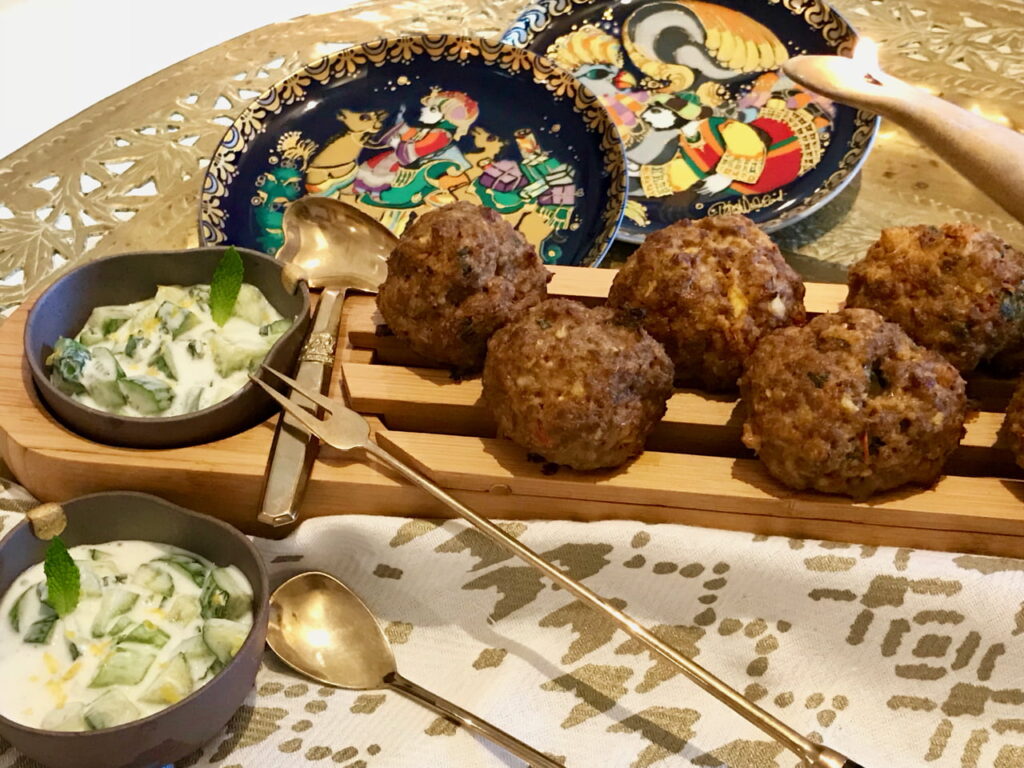 The common thread between most meatballs is that they have some sort of grain, or filler in them. What I love about Kibbeh is that the filler is actually the pure wheat itself. Bulgur Wheat. It gets soaked overnight in water until it puffs up and is ready to incorporate into a recipe.
What I love about that process is that more flavor can be enhanced into the recipe at hand, by adding flavor to the water in which the bulgur wheat is going to drink up!
Lamb Meatballs
While just about any meat or seafood can be ground and mixed with other ingredients, then made into balls to steam, fry, bake or saute, lamb meatballs are what I grew up eating. The flavor is rich and the texture is moist, simply because lamb meat has just the right amount of fat.
Kibbeh: The Tradition In Syrian, Armenian And Lebanese Kitchens
In days of old… like biblical times, lamb and goat was the dominant meat eaten. There were electric no meat grinders. Meat was finely chopped in a variety of angles causing the meat to appear minced.
Bulgur wheat would be soaked for hours until it swelled and became soft. The two are then blended together with a variety of herbs and spices. The mixture is then kneaded, just like bread until the meat and wheat mixture becomes almost a paste. This texture is what sets Middle Eastern meatballs apart from most other meatballs.
Making Kibbeh together was just something my sisters and I did growing up and still delight to do now that we are grown with families of our own.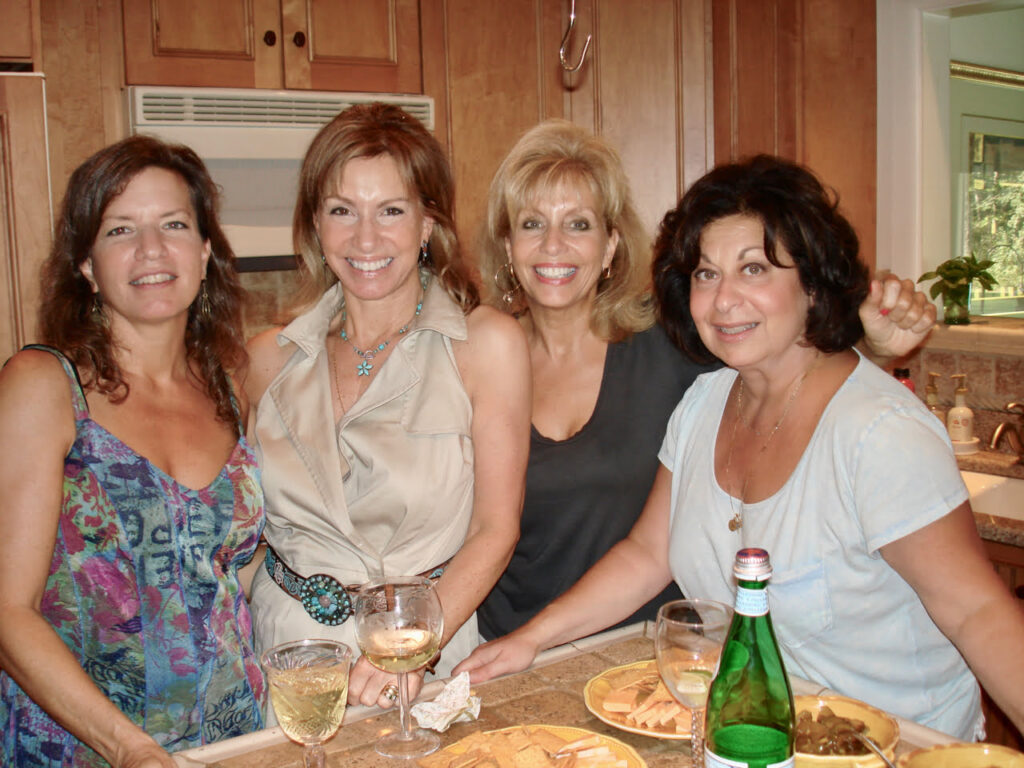 Kibbeh Nayeh Or Lamb Tartar
Raw meat. Yep! Raw meat, at one time was considered a delicacy. Beef tartar out of France and Kibbeh Nayeh out of the Middle East. I grew up eating raw kibbeh and never got sick.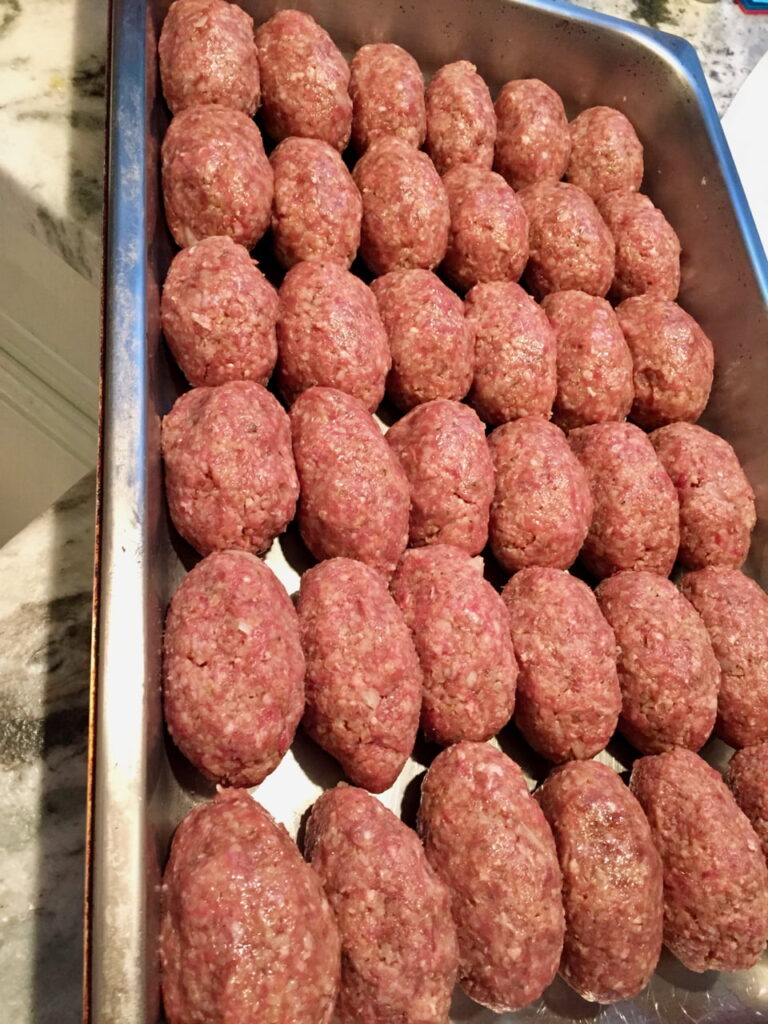 No way you'd catch me eating it now. I don't know what has changed over time but it's just not worth the risk to pick up food borne pathogens.
Kibbeh is always served with Homemade Yogurt, actually I have always eaten a yogurt dish with meat ever since I was a kid. Maybe the probiotics in the 'real' yogurt I ate growing up saved me from getting sick with raw meat. Which brings me to the frustrating issue of yogurt.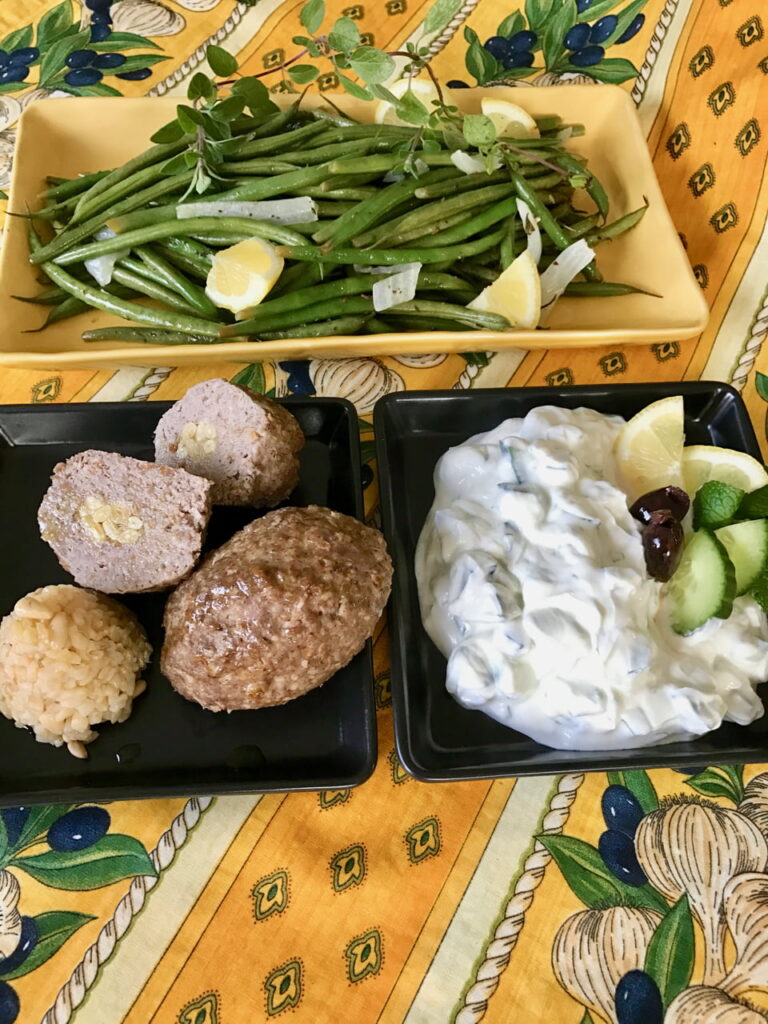 Kibbeh And Yogurt
In ancient times, there were no refrigerators. Meat could easily cause tummy troubles if it was not cooked soon after killing. Yogurt played a big part in Middle Eastern cuisine at keeping the tummy in good shape. Why? Bacteria. The good bacteria naturally fermented into homemade yogurt was a kind of natural medicine for the tummy. 
Yogurt today is, I'm sorry, A Joke! About ten years ago I decided to do an experiment with every name brand, store bought yogurt out there and then I was going to sue every last one of them for lying about the so called 'probiotic bacteria'! Naturally they cover their butts with words that protect them, but please… please be smart about what you are buying!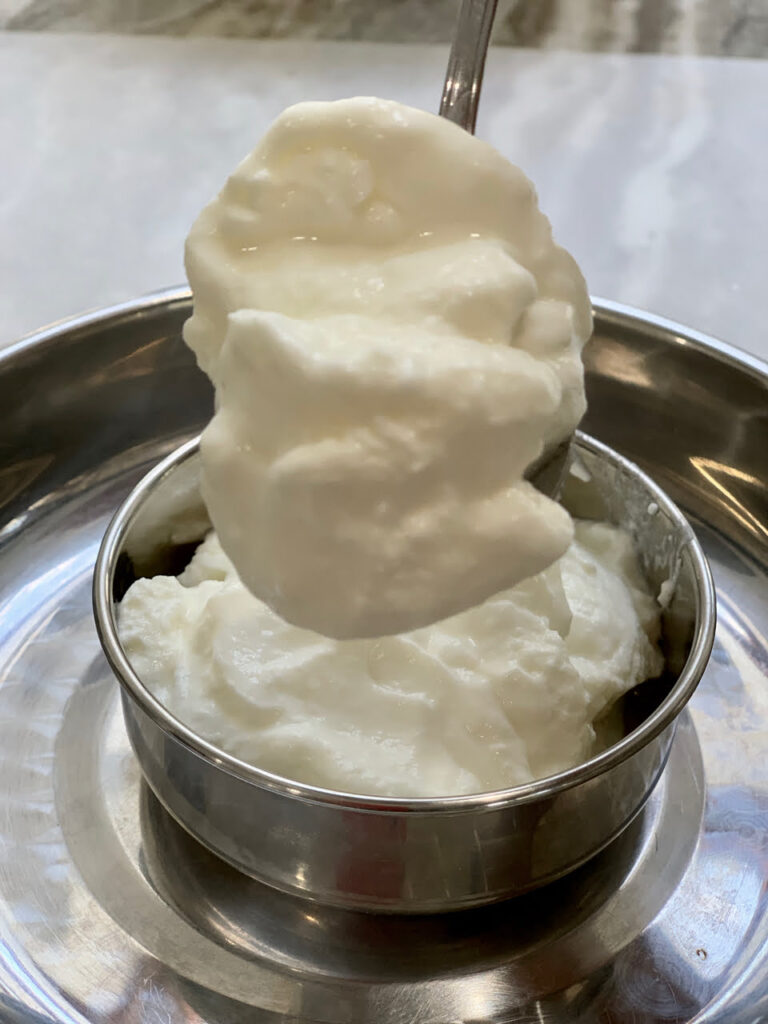 Since I was a kid, we made yogurt. I got so that I could do it with my eyes closed. Whole milk gets heated until a foam forms and rises high above the pan.
Turn it off to rest and repeat two more times. Why? I'm sure it had something to do with old wive's tales about doing things in three's, or maybe there was something to the heating technique.
Once it cooled just enough to hold your finger in to the count of ten, the temperature was perfect to add a small cup of previously made yogurt, called starter.
This sat out over night covered in a blanket and by morning it was yogurt and ready to be chilled. When I did my experiment with yogurt brands all of you know, it didn't work. That meant the so called healthy bacteria, was dead. I did finally find real store bought yogurt and happy to tell you which ones are real!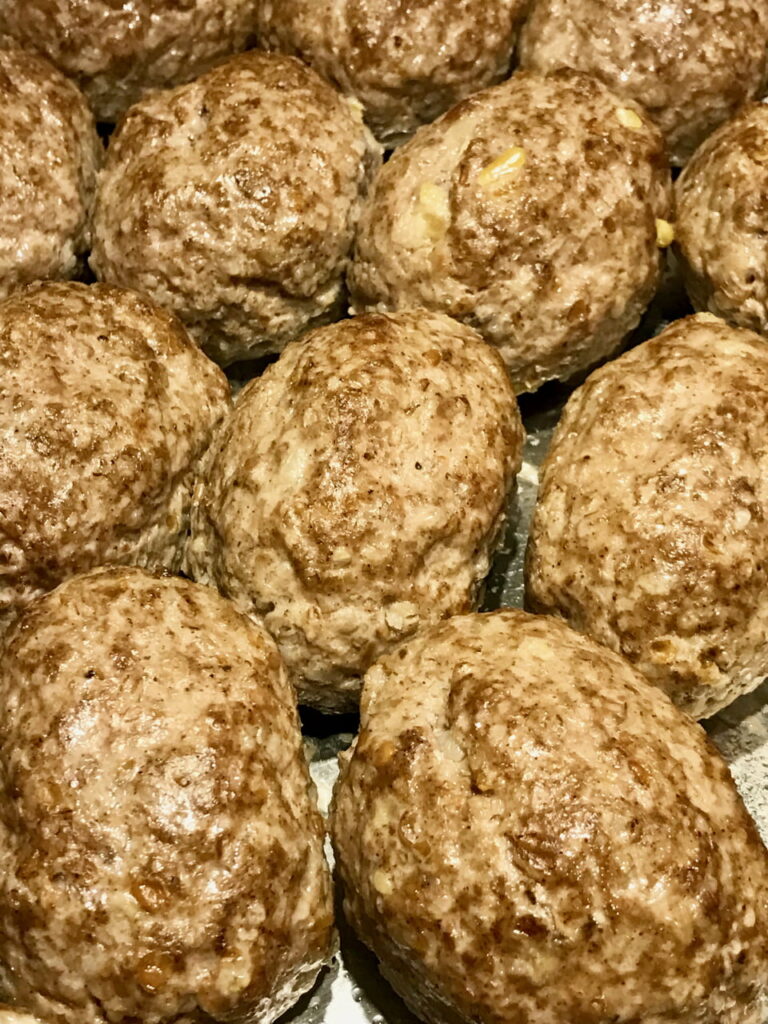 Ingredients Needed
Ground lamb
Bulgur wheat
Cinnamon
Salt
Marjoram
Lemon juice
Garlic
Water
Onion
Pine nuts
Butter
Equipment Needed
Large baking pan
Large mixing bowl
Medium mixing bowl
Wooden spoon
Citrus zester
Garlic press
Saute pan
Cutting board
Chopping knife
Small spoon – for filling
Kibbeh – Stuffed Lamb Meatballs
Course: Meat
Cuisine: Mediterranean
Ground lamb and bulgur wheat meatballs stuffed with pine nuts, onions, sometimes chunks of lamb then either baked, sautéed or fried to perfection.

Ingredients
Ground lamb – 2 lbs.

Bulgur wheat – 1 1/2 cups (also called cracked wheat)

Cinnamon – 2 teaspoons

Salt – 1 teaspoon, for meat

Marjoram – 1 teaspoon

Lemon juice – 1 tablespoon

Garlic – 2 cloves, crushed

Salt – 1 1/2 teaspoons (for wheat)

Water – enough to cover the wheat

Filling Ingredients

Onion – 1 large onion, minced

Pine nuts – 8 oz.

Cinnamon – 1 teaspoon

Salt – 1/2 teaspoon

Butter – 4 oz.
Directions
Place the wheat, lemon juice, crushed garlic, and 11/2 teaspoons salt into a bowl and cover with water. Cover and let set overnight.
Place the lamb into a bowl, and break up the meat. Squeeze all the liquid out of the wheat and add to the meat. Slowly begin to squeeze and knead the meat and wheat together, adding a little of the spices as you go, until all the spices are incorporated and you can barely see the difference between the wheat and the meat. Squeeze and knead, and squeeze and knead. Roll into little footballs. Press your thumb down the center to make room for the stuffing.
 Filling
Melt butter. Add onions and cook on medium covered until soft. Add pine nuts and spices. Stir and cook open until the nuts begin to take a little bit of color. Turn off and let cool.
Place a small spoon (1/2 teaspoon size) into each cavity of lamb balls. Squeeze the open hole closed.
Place in a baking pan/dish, in a preheated 350 degrees oven, and bake for 25 to 40 minutes, depending on how large you made the kibbeh balls. You want the outer color to begin to brown but not over cooked.