Japanese style, small-plate Tapas dishes of grilled meats, pickled vegetables, seafood and noodle dishes, for home dining.
Japanese Dining At Home
Who am I to tell you about Japanese cuisine? Hah! If you only knew… no, if a production company would turn the television series scripts I have written, into a television show for you to watch, you would know why I am sharing with you my passion for Japanese cuisine and it's culture.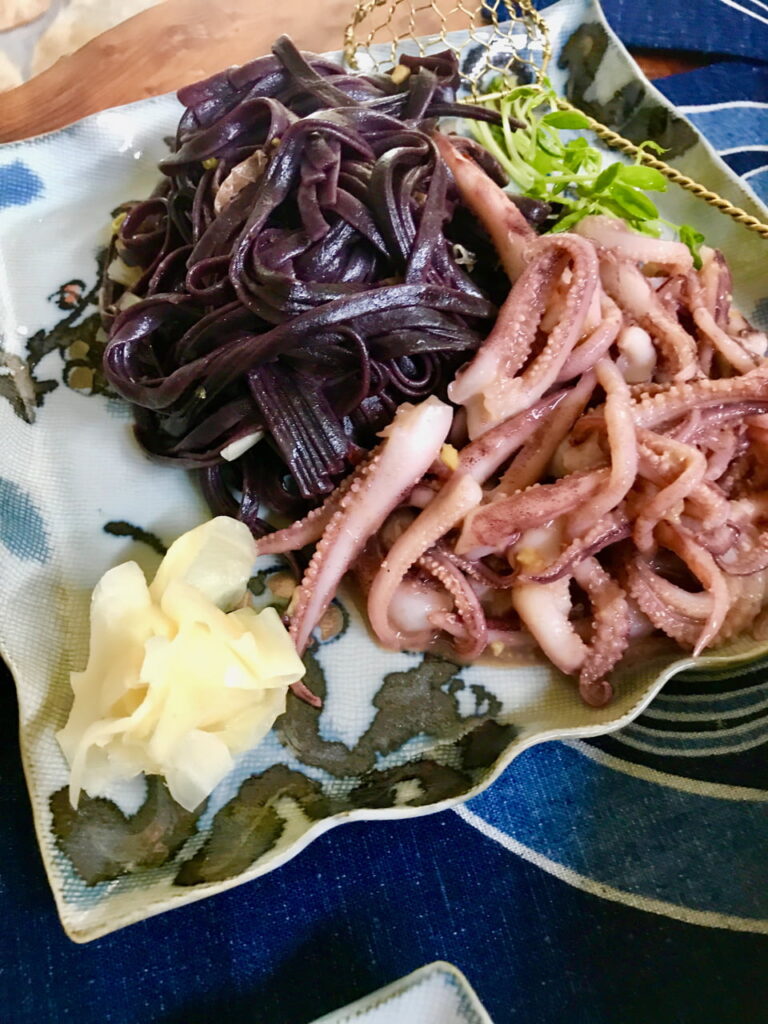 In short… I studied Japanese for three years at the Japan American Society in Washington DC, because I was so drawn to the culture. Named my first born son a Japanese name (even though his father is Korean, just to tick him off!).
My second son IS Japanese. There is much I could tell you about the fact that most Asian cultures look to Japanese food the way westerners do French food but for now I just want to wet your appetite to try something a little new, at home.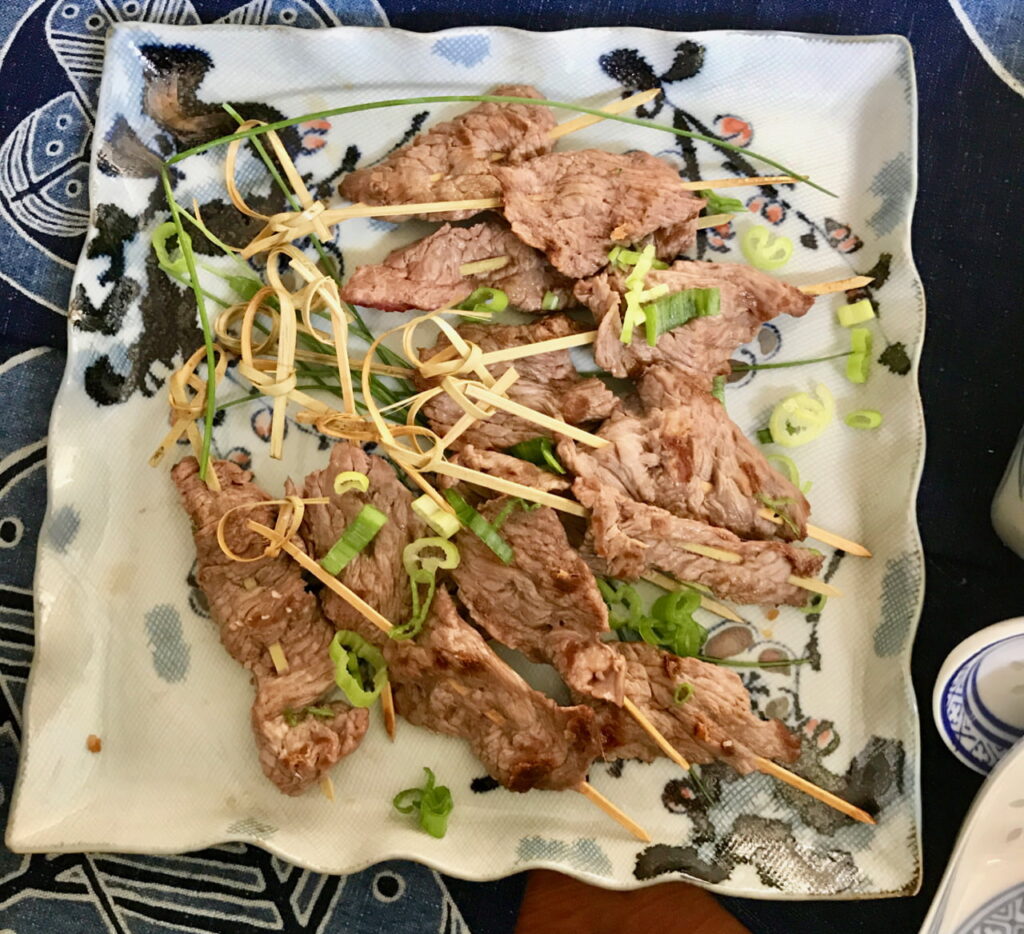 Izakaya: Small Plate Japanese Tapas
How do I love eating small plate style dining? Let me count the ways! Izakaya is an informal 'meet-up' dining and drinking place with an array of small plate Japanese dishes that will have you leave full and never return to entree dish style eating again!
Unfortunately, many towns across America do not have Izakaya places, so I wanted to explore the many Japanese food options that could be easily prepared in nearly everyone's home.
Japanese Food
While there are a multitude of Asian style recipes, my most favorite have always been for Japanese food. Grilled meats on little skewers, seafood prepared in a vast variety of ways, yet never bogged down with oil or swimming in sauces. Healthy, sometimes spicy yet not saucy and always beautifully presented.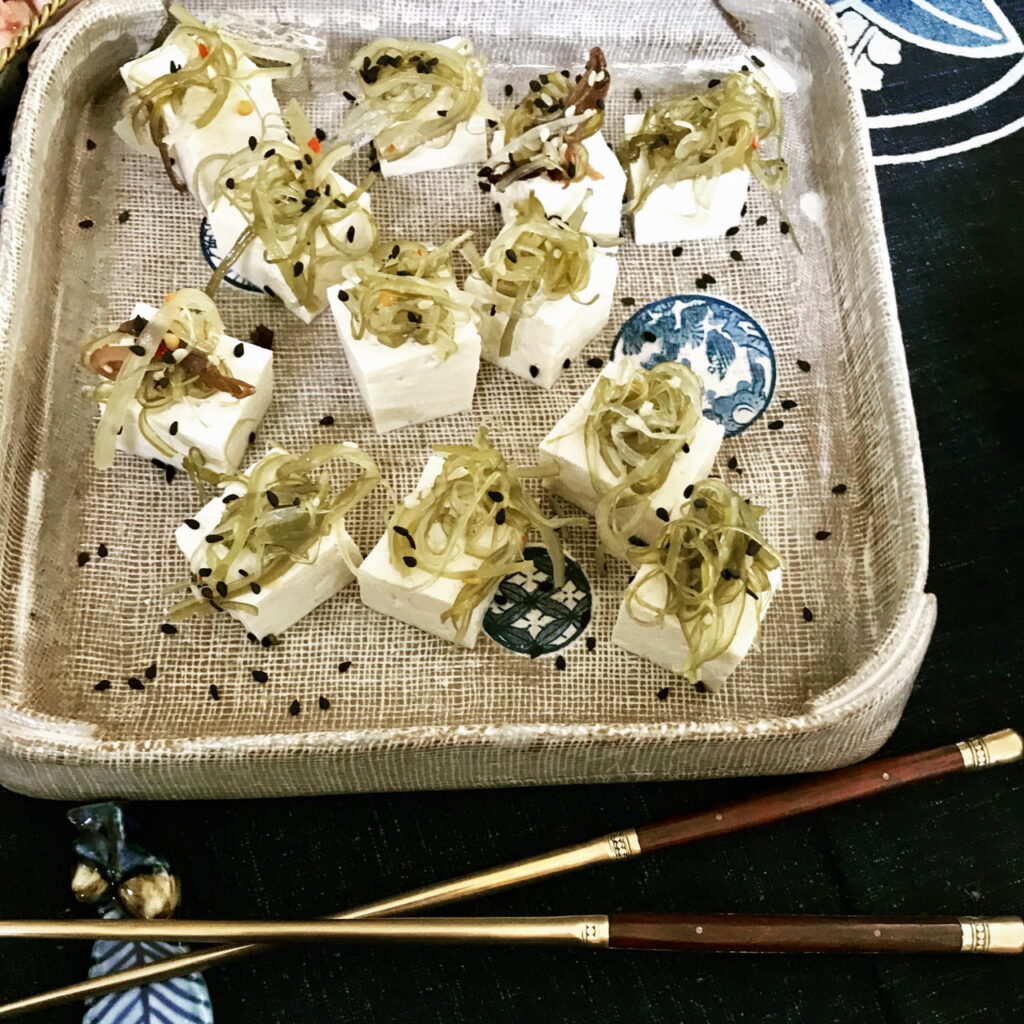 Izakaya Is Japanese Comfort Food
Sharing plates of familiar dishes found in most Japanese restaurants, yet prepared at home, such as:
Yakitori – grilled meat, though 'tori' refers to chicken, most yakitori served in restaurants are a variety of meats
Tamago – rolled egg omelette often with seaweed, soy sauce and a pinch of sugar
Gyoza – dumplings filled with meat, seafood or vegetables
Tsukemono – pickled or preserved vegetables
Noodle Dishes – a variety of noodles made from wheat, buckwheat, rice, mung bean, even seaweed
Shifudo, Always Shifudo – Seafood, yet not sushi or sashimi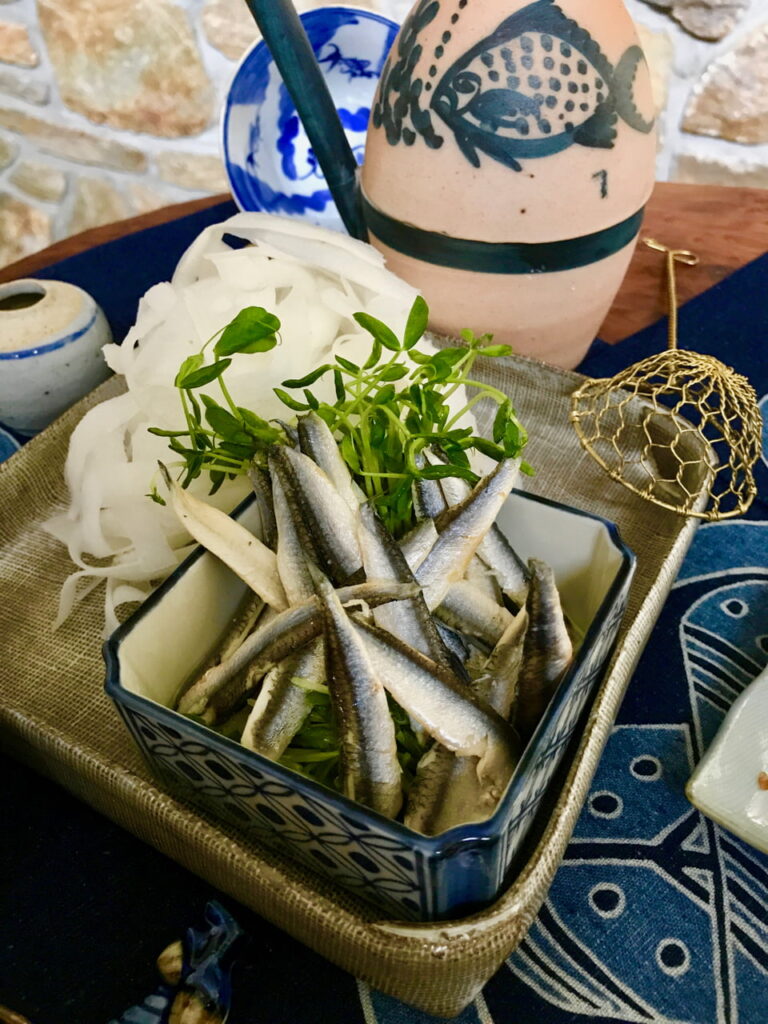 Home Cooking Izakaya
Is it possible to duplicate an Izakaya experience at home? Of course! They are simply a variety of many small plates beautifully displayed in Japanese style dining. If ever there was a culture that first eats with their eyes, surely it is the Japanese culture!
Mukimono is the Japanese art of carving vegetables into unusual and beautiful shapes. While we may not wish to spend so much time with this lovely art form for our home Izakaya experience, the addition of eatable flower buds or peddles can surely satisfy the eye before reaching into a communal dish with your chopsticks!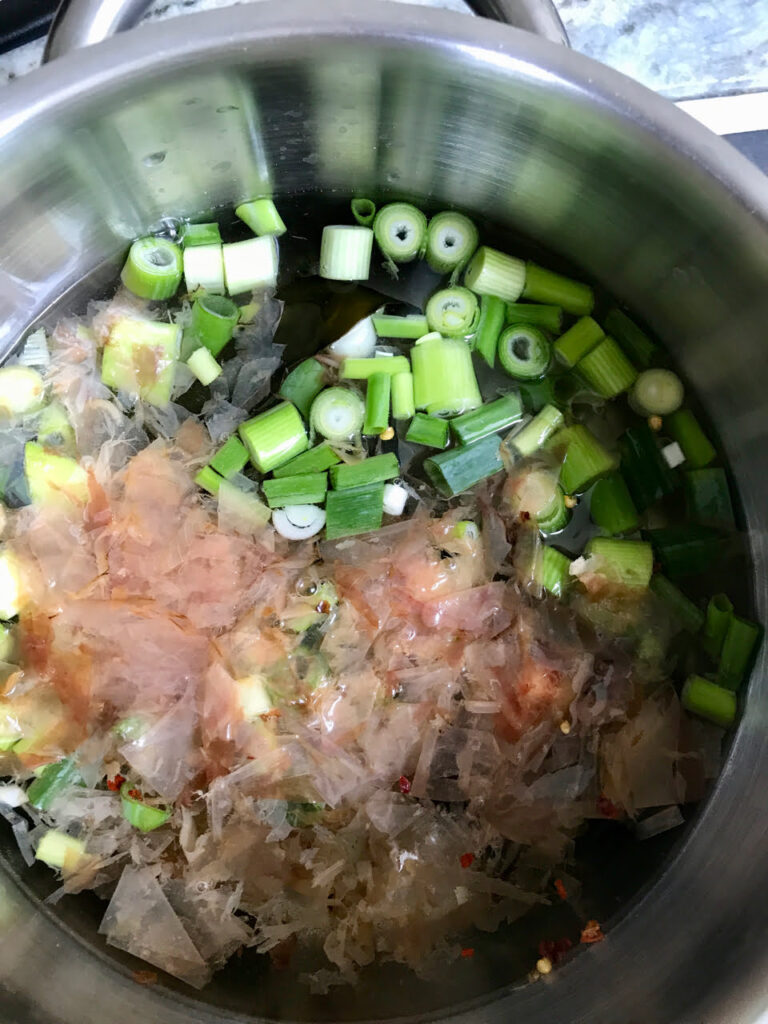 How To Make Izakaya Sauce For Several Cold Plates
Since many of the dishes are served cold or room temperature, except items placed on a tabletop grill, I will share with you two of my most favorite sauces that can be incorporated into noodles dishes, seafood dishes, or vegetable dishes.
One is a sweet and sour dressing while the other a hot yet smooth coconut dressing. Both have a kick of heat to them and both bring out the flavors in any of the dishes from noodles to a lovely prepared squid!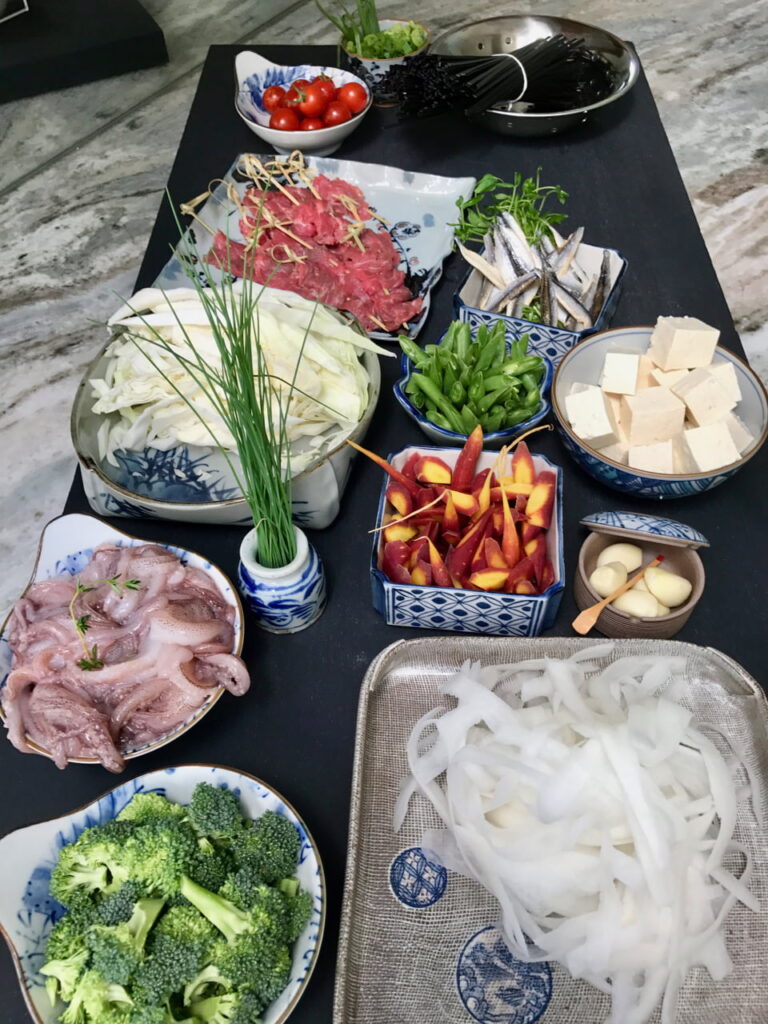 Once the selection of items you plan to serve have been beautifully cut, gently steamed, or lightly grilled, set them each out in front of you and decide which dressing best matches the items you have chosen.
For example, a lightly boiled noodle might be enhanced by the coconut dressing while a fish item would benefit from the sweet and sour dressing that is made with dried fish flakes.
Since many of the items are served cold or room temperature, plan accordingly to your personal taste.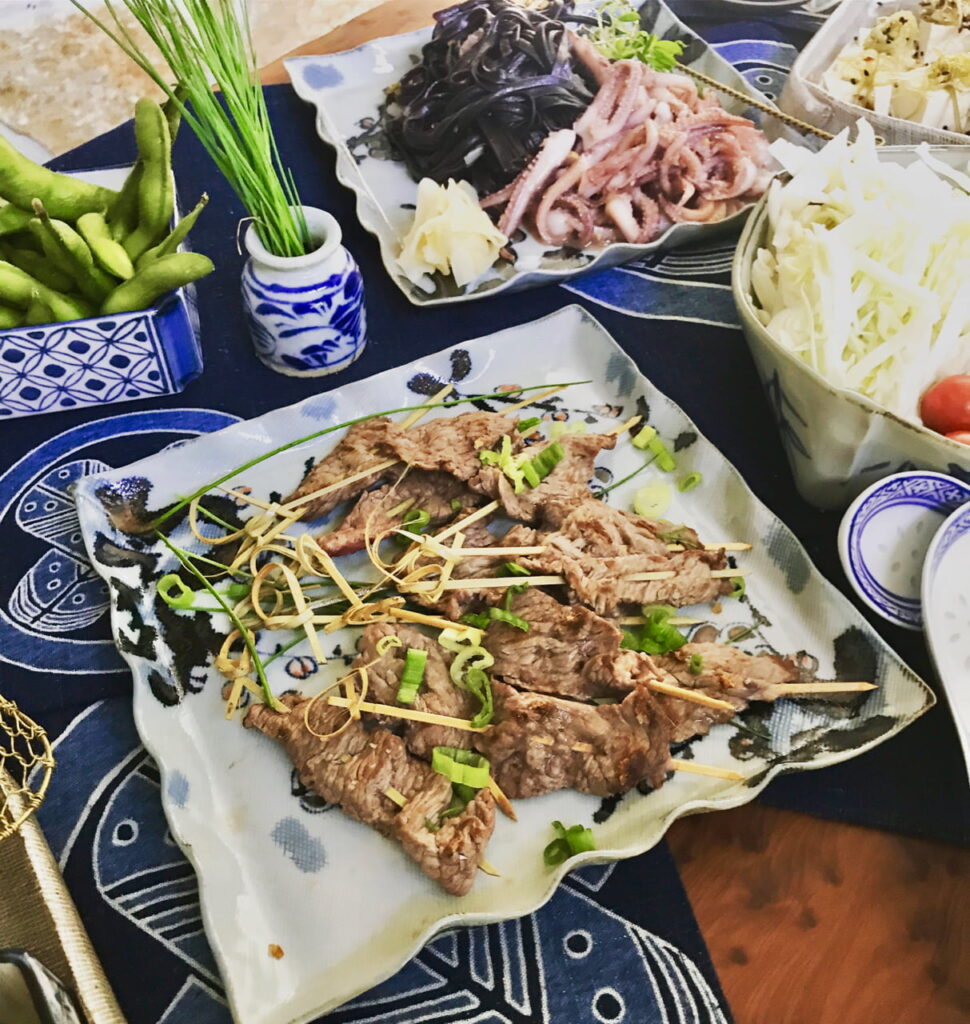 Ingredients Needed
Rice vinegar
Sugar
Chili flakes
Toasted sesame seed oil
Spring onions
Soy sauce
Bonito flakes
Coconut milk
Lime juice
Coconut oil
Garlic
Chili peppers
Fish sauce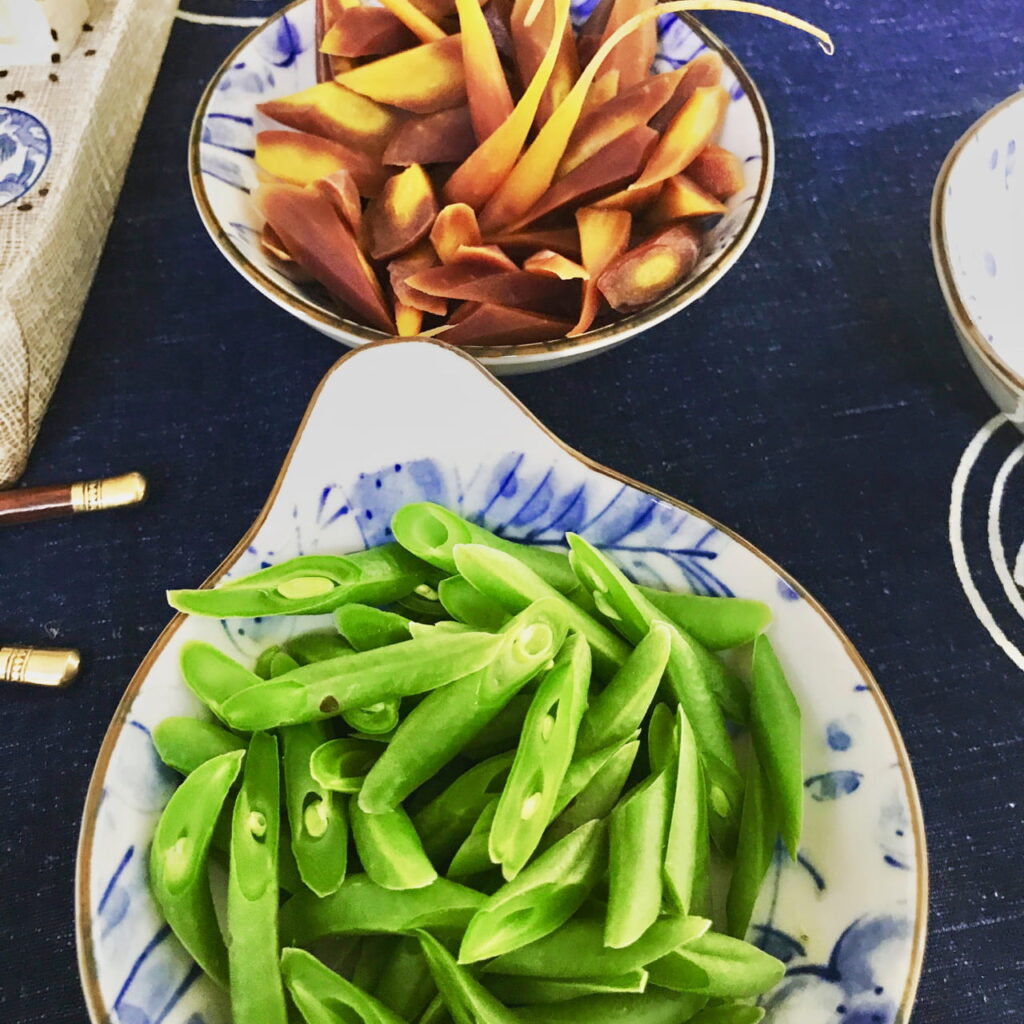 Equipment Needed
Sauce pan
Measuring cup
Measuring spoons
Cutting board
Chopping knife
Citrus press
Garlic press
Cooking spoon
Stovetop or burner
IZAKAYA: Japanese Tapas Home Recipes
Course: Appetizers u0026amp; Tapas, World Cuisine
Cuisine: Japanese
Japanese style, small-plate Tapas dishes of grilled meats, pickled vegetables, seafood and noodle dishes, for home dining. 

Ingredients
Sweet and Sour Dressing

Rice Vinegar – 1/2 cup, rice, coconut or one of your choice

Sugar – 1/3 cup

Chili flakes – a pinch or to taste

Toasted sesame seed oil – 1/4 cup

Soy sauce – 1/4 cup

Spring onions – 1/3 cup, finely chopped

Bonito flakes – 1/2 teaspoon (dried fish flakes)

Coconut Dressing

Coconut milk – 1/2 cup

Lime juice – 3 tablespoons

Coconut oil – 1 tablespoon

Garlic – 2 cloves, crushed

Chili peppers – a pinch, or to taste

Fish sauce – 2 teaspoons
Directions
Sweet and Sour Dressing
Place the vinegar and sugar into a saucepan, bring to a simmer to dissolve the sugar and cool.
Whisk in the chili flakes, spring onions, sesame oil and soy sauce.
Toss with vegetables, cold seafood, or cold noodles and serve.
Coconut Dressing
In a saucepan, warm the coconut milk and coconut oil until they dissolve.
Remove from the heat and whisk in the remaining ingredients.
Toss with freshly sautéed squid, steamed noodles or beautifully cut vegetables.