Authentic Greek Tzatziki sauce or salad is he most refreshing and versatile use of yogurt, cucumber, fresh herbs and garlic you will ever taste!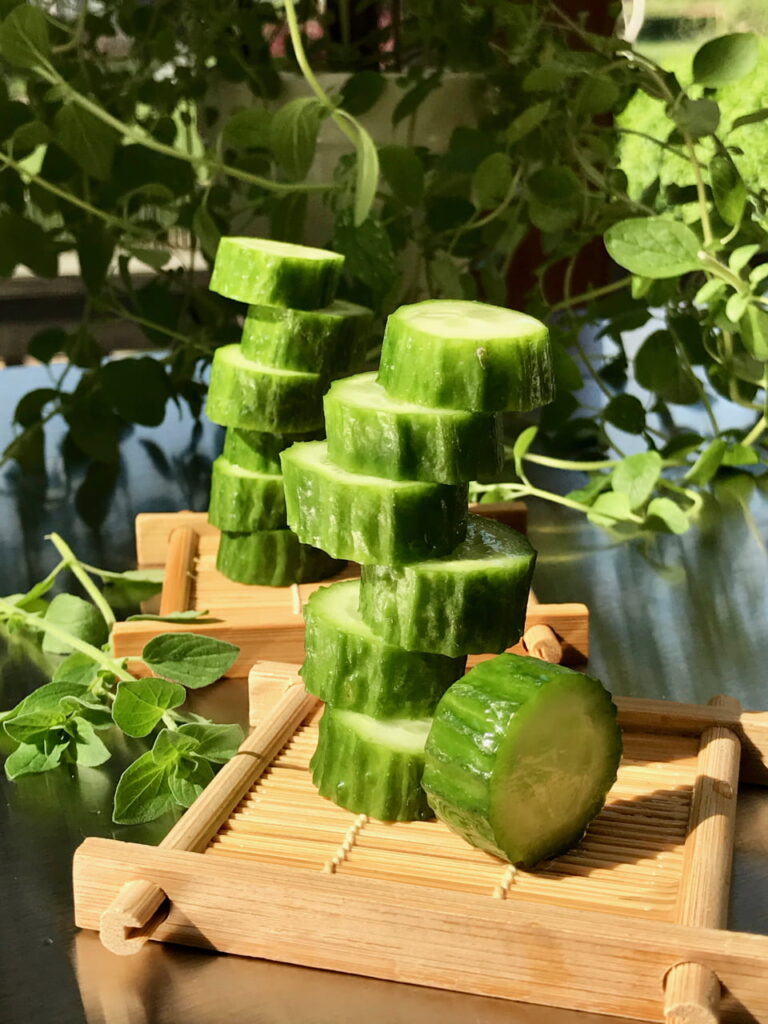 What Is Tzatziki?
Tzatziki has been a Mediterranean favorite sauce, dip, salad and meze for centuries! Every country that brings this unique sauce to their favorite recipe, has a variety of twists as to the ingredients they will use. So what makes my Tzatziki authentic? Because the Greeks said so!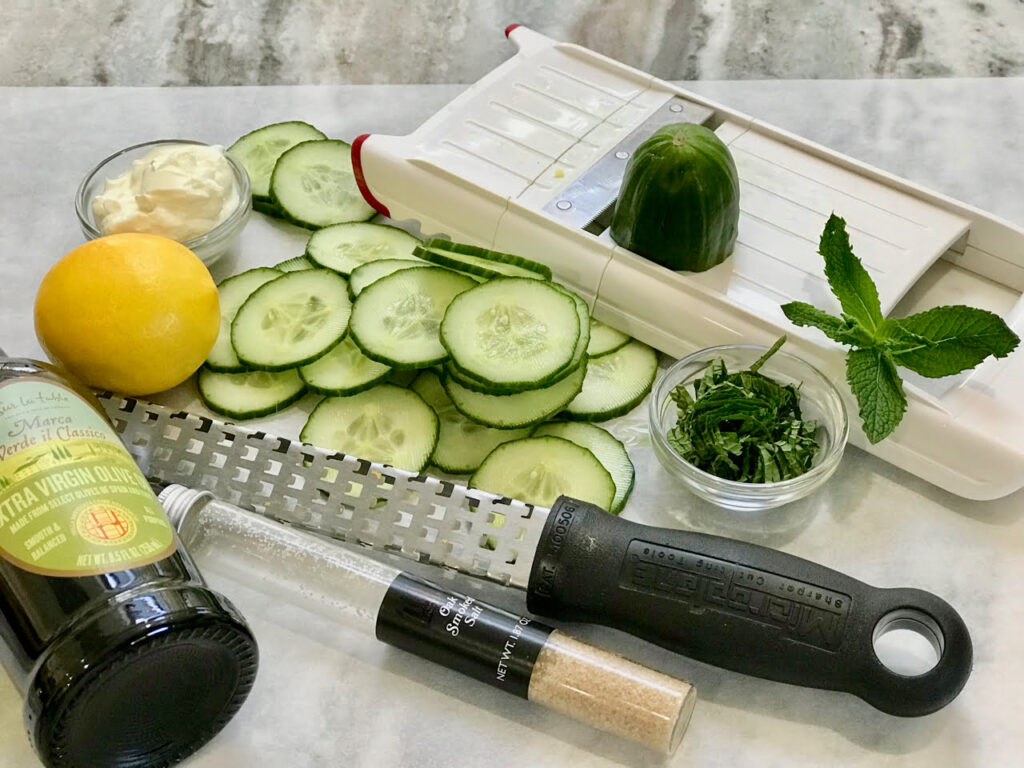 Authentic Tzatziki
First authentic fact that makes my Mediterranean Tzatziki Sauce fabulous, is that I am a Syrian-American. I grew up with a Syrian mom, who shared her kitchen, regularly on the weekends, with her girlfriends, who would get together to cook, while we kids played and the men did what the men do.
Lebanese, Egyptian, Greek, Iraqis, Turkish, and Sicilian, women who fast became friends with my mom, could be found in my kitchen often.
Women who were looking to connect with other women of similar ethnicities, wanting to keep the authentic recipes they brought to America; preserved. Preserving recipes from every immigrant that made America their home, is what has made America the best dining experience in the world!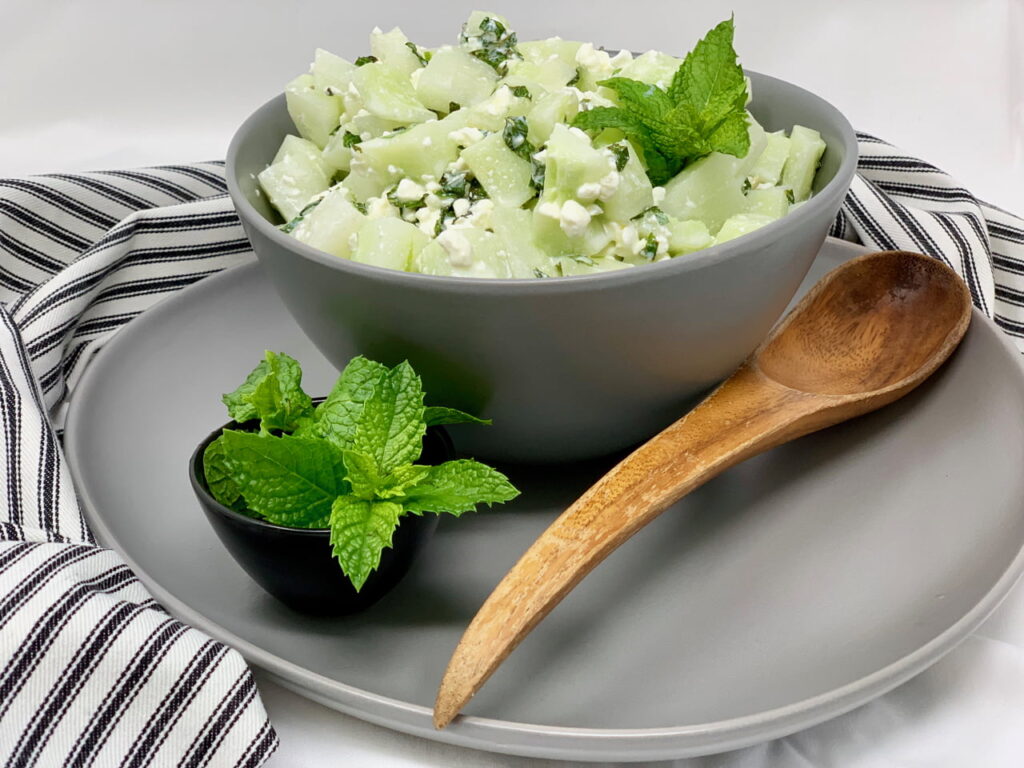 Second fact that makes my Tzatziki Sauce an Authentic Greek Tzatziki? Right out of high school, I married a Greek! Not just an American Greek boy, but a Greek, Greek boy whose entire home-life here in America was Greek! Yep! I had a Greek mother in law… Don't ask!
Once I stepped into their home, everything was Greek! English was not spoken, so yes, I had to learn Greek, at least enough to know when they were talking about me… right in front of me! The food? 100% Greek food every day! And so I learned to cook authentic Greek food!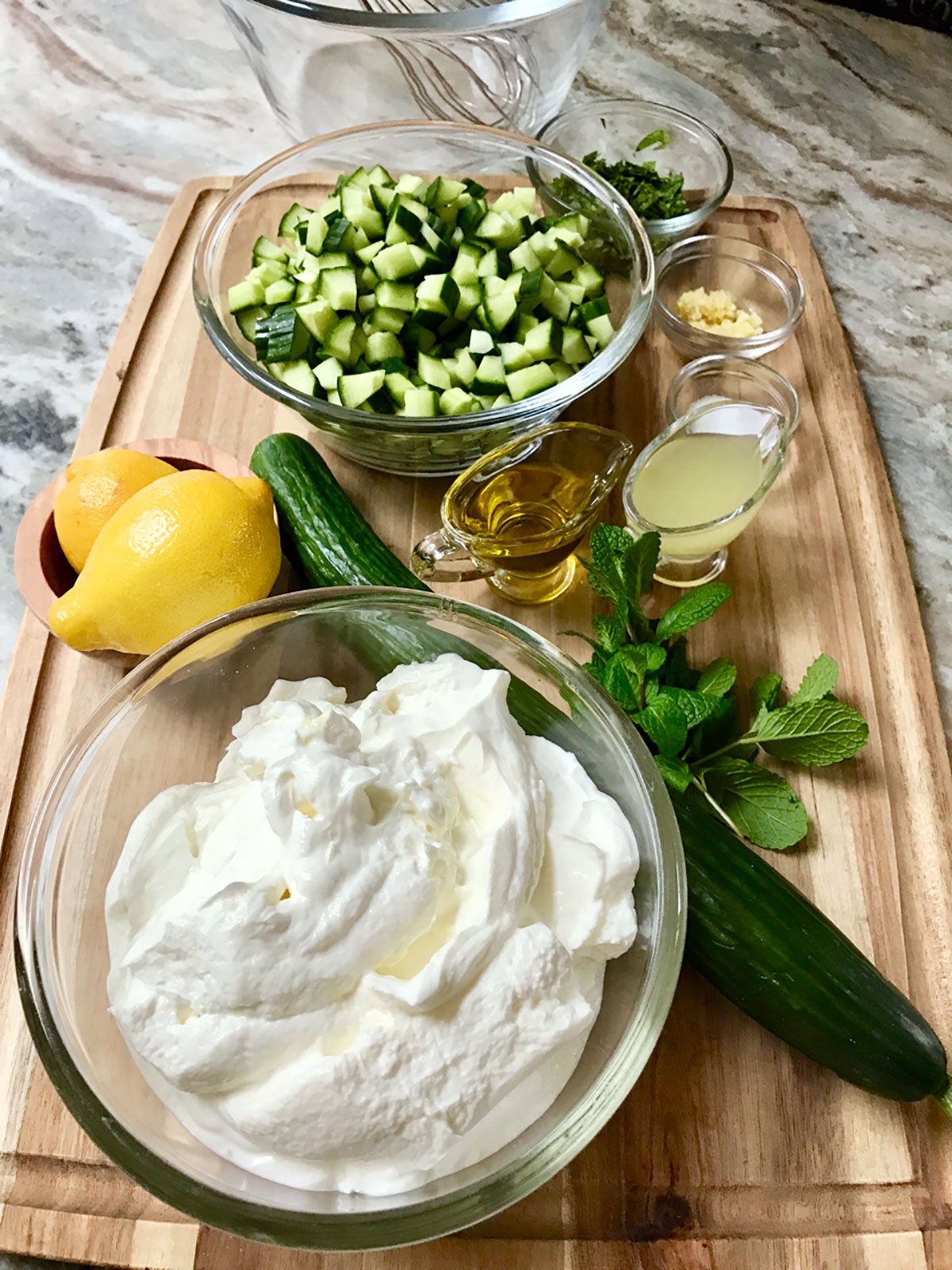 Greek Mother In Laws!
The mother in law may have been 'Dyskolos' (difficult), but dang, that woman could cook the best Greek food on the planet. Not restaurant Greek food, but real, honest to deliciousness Greek food! Authentic
Greek Tzatziki was only one of a gazillion Greek recipes I learned to prepare from her. I use to believe she thought I would steal her recipes, make them better, therefore no longer being the apple of her son's eye!
The Greek mama was from Piraeus, a port city just outside Athens. Best seafood on the mainland; islands are even better, but I'll get to that. Tzatziki was served alongside fish and on top of fish.
It was even made into a cold soup for an appetizer. In Athens however, just a few miles north of Piraeus, tzatziki was served on top of Gyros, which cost about $1.00 each when I visited in the early 70's.
Greek Islands
The islands. Rhodes, to be specific. 1972 while on a month-long honeymoon in Greece. We left the mainland of Greece, with all the hundreds of cousins and family he had there, and went to Rhodes. Best seafood ever!
But something happened the day we were heading back to the mainland; Olympic airlines was turned over the the military in the middle of the night, and there were to be no more planes off the island. Family back home was freaking out.
We could see the shores of Turkey from the island, and at night the island demanded 'lights out' so the island couldn't be seen from planes flying over! So, what does a Greek boy do when visiting Greece during turbulent times?
Finds a Greek family to take us in until we could get off the island! Just so happened, that Greek family he connected with, had a little taverna (cafe style restaurant). There, is where I learned to make the most amazing Authentic Greek Tzatziki!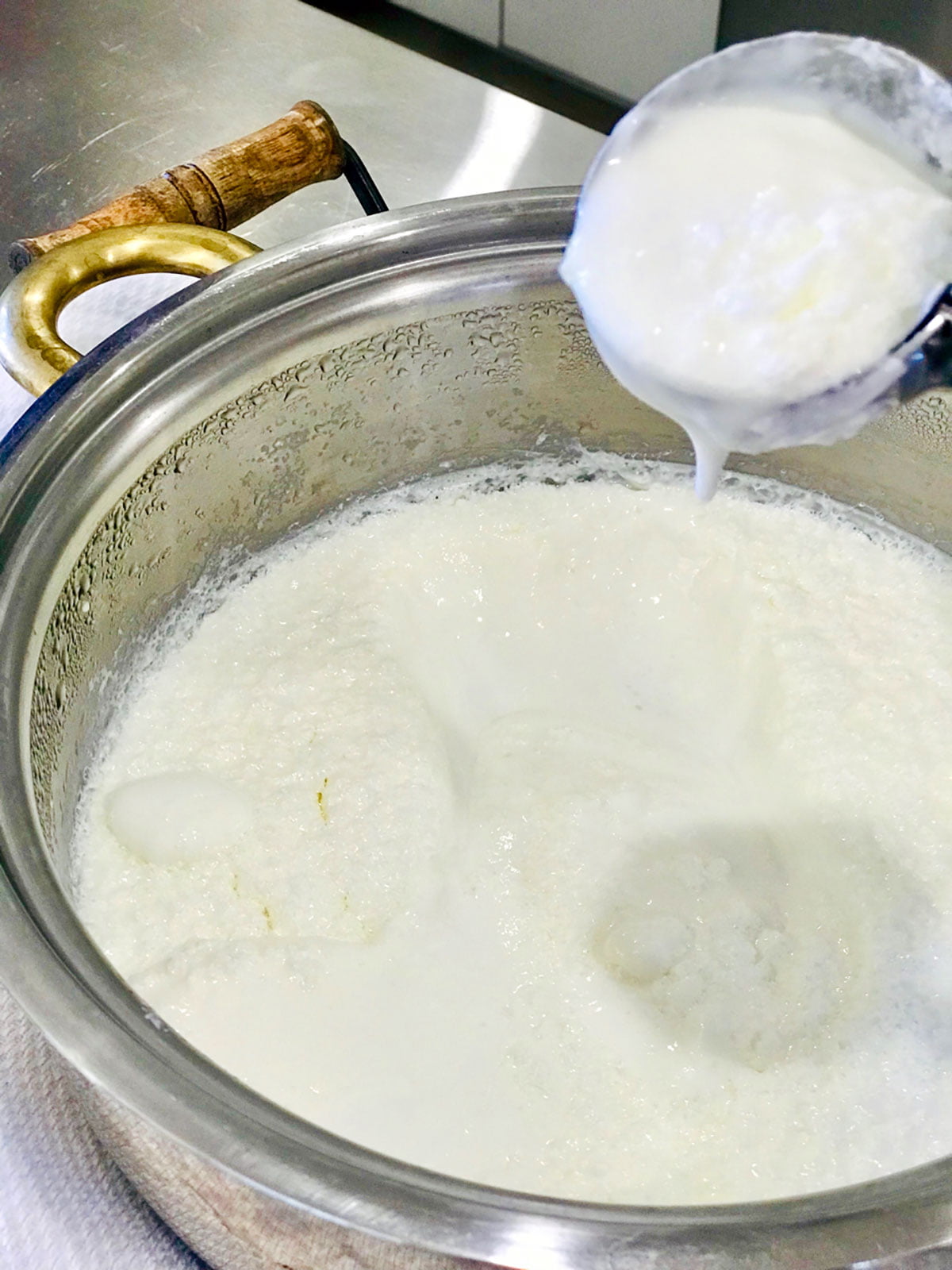 Real Yogurt
I was lucky, in that the kitchen staff was elated to have this blond, American girl hang out in the kitchen and want to learn their recipes. Tzatziki was to be made on a day I was in the kitchen.
Go to the grocery store and buy the yogurt, cucumber and herbs? Nope! The yogurt was made right there in the kitchen, and I learned to make that as well. My easy yogurt recipe can be found here: Homemade Yogurt.
The homemade yogurt needed to be thickened, which is what we, here in America, call Greek yogurt. Any yogurt can be made into Greek yogurt.
Place a large cheese cloth (a thin cotton fabric with lots of tiny holes), over a bowl. Tie the ends of the cheese cloth so the yogurt stays inside and the watery substance from the yogurt drips out. Allow it to drip for about 2 hours.
There, you have thick Greek yogurt! This can be made at anytime and stored in the refrigerator until ready to use. 
Cucumbers
Next, the cucumber. Behind the restaurant/house/taverna, was a huge garden. Cucumbers grew all year, as did the herbs. While we were out in the garden to gather the cucumber, we cut dill and mint as well. I swore that one day I would have a garden like this. Now I do, except here where I live in the states, I only have a summer garden.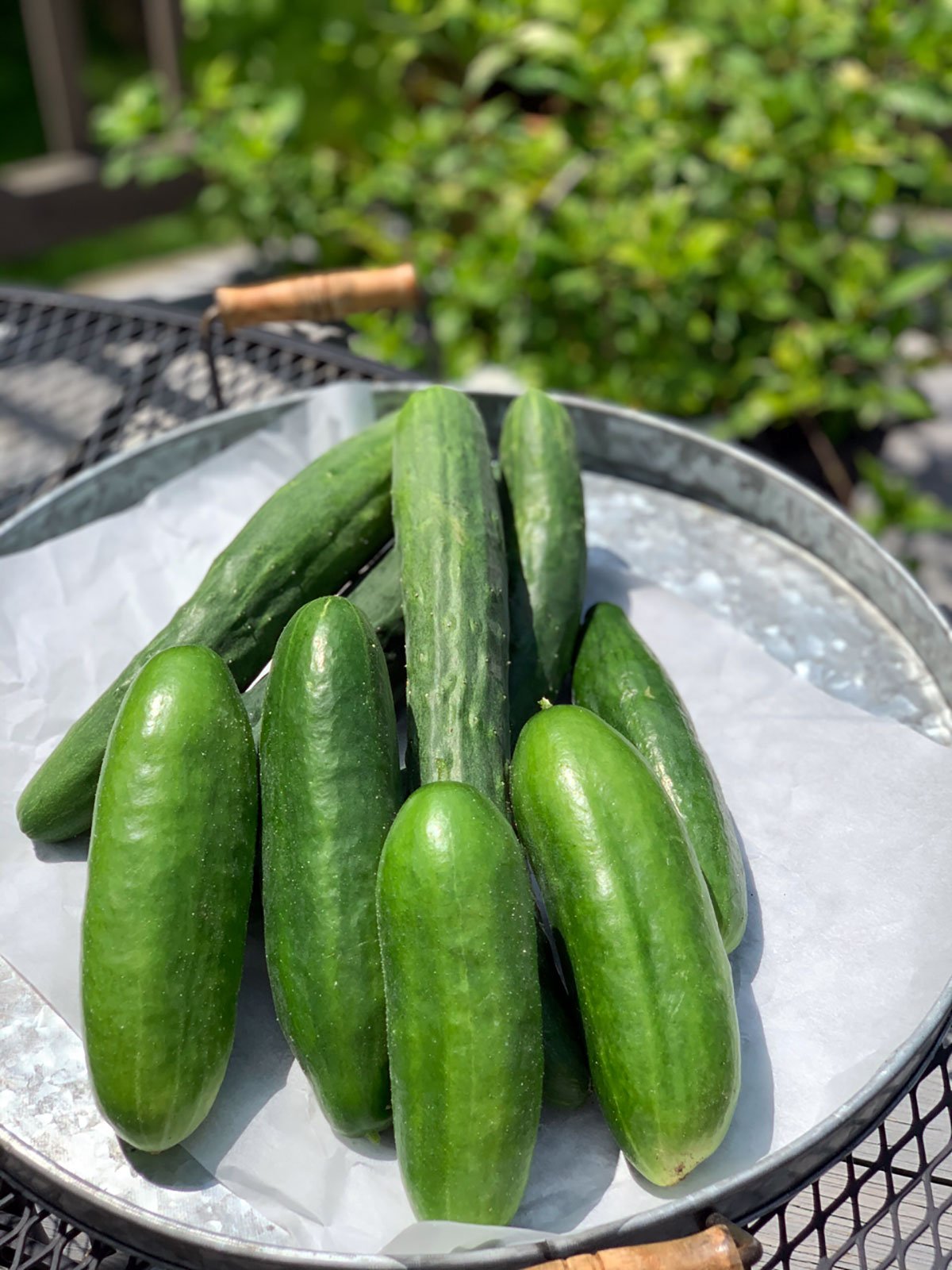 The cucumber for the tzatziki sauce, was prepared a little different, at that Greek taverna, then I have seen it done here in America.
The skin was left on, the seeds were sliced off, therefore eliminating the need to drain the cucumbers.
The cucumbers were cut into large chunks for the tzatziki that would be served as a salad, side dish or meze, and tiny chunks were cut if it was to be used as a dip or sauce.
I loved having the skin left on. It gave the tzatziki color and substance, and the removing of the seeds kept the tzatziki from getting watery.
Garlic and Lemon
What happens when garlic, lemon, and herbs are added to the yogurt? The creamy texture is still there but the flavor is enhanced in a way that brings out the cucumber.
Both dill and mint are used interchangeably in the tzatziki, or together. I think the use of dill or mint really depends on preference.
In my opinion, dill is very dominant in tzatziki where as I find mint to compliment the other gentle flavors of the yogurt and cucumber. In my tzatziki, I use mint.
Tzatziki is a recipe I make often throughout the summer months. It is an easy and refreshing addition to many of my summertime meals. It also gives me a reason to grow my own mint and cucumbers and a reason to make my own yogurt.
With plenty farmer's markets scattered throughout America in the summer months, you too can easily find the fresh ingredients to use in your tzatziki recipe.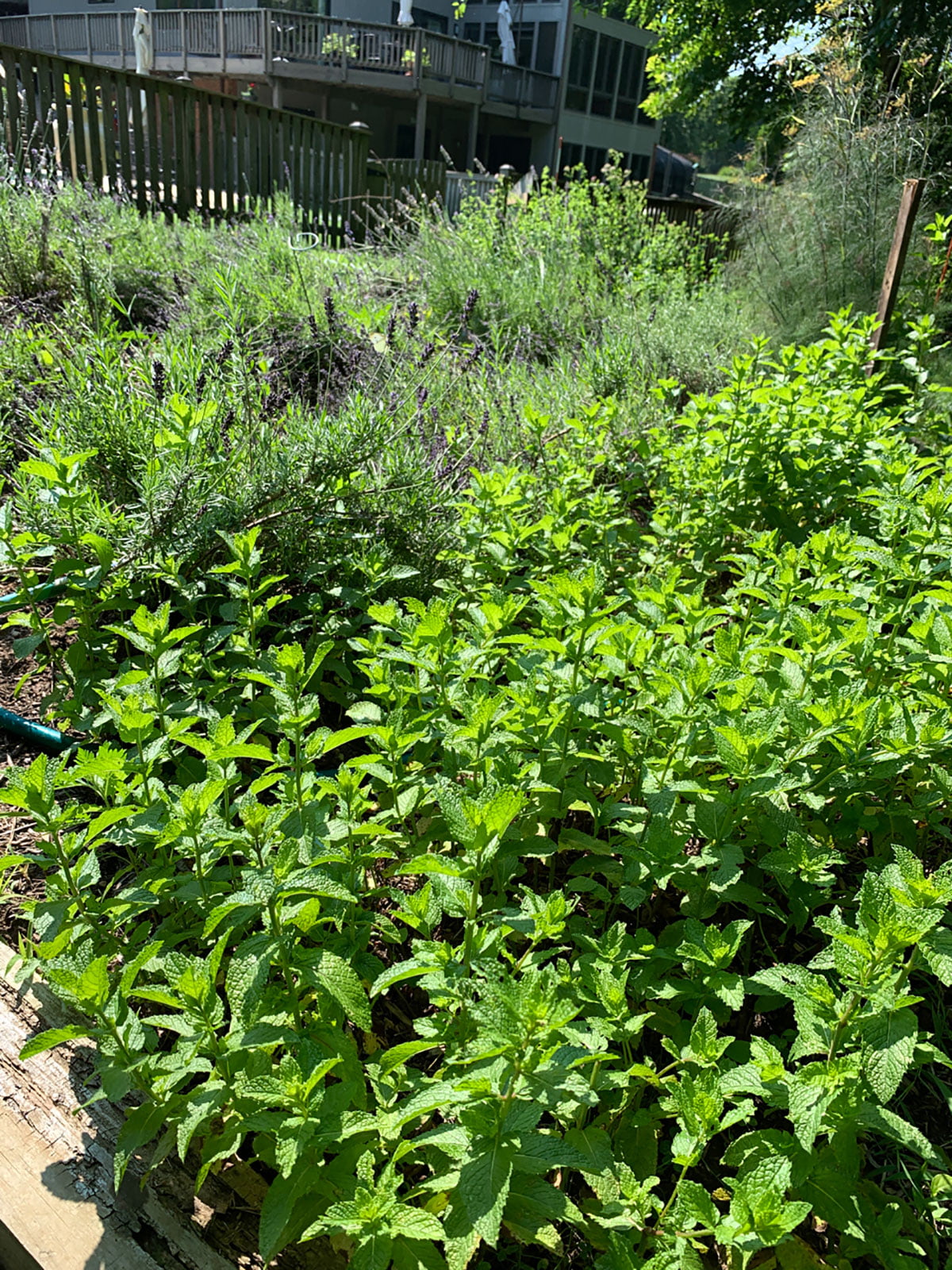 Authentic Mediterranean Tzatziki here in America. I can't think of a better place to showcase an authentic recipe than on TELEVISION! Yep!
I had the most exciting opportunity to make my tzatziki recipe while cooking on Guys Grocery Games! The show aired August 14, 2019 and was called Grandma Grocery Games.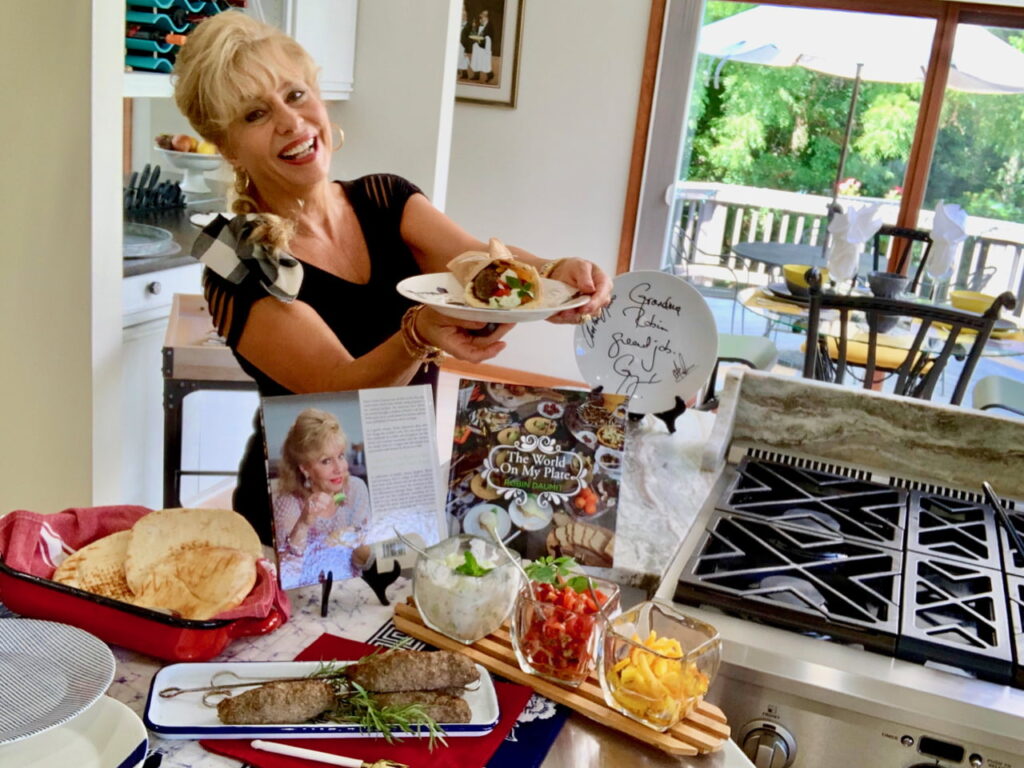 I made my recipe for tzatziki to be served as a refreshing side salad to go along with a Kofta on Pita bread that I made.
While the kofta was met with a few crazy challenges, the judges raved about my authentic tzatziki recipe.
I am elated to share my Mediterranean Tzatziki recipe with you here!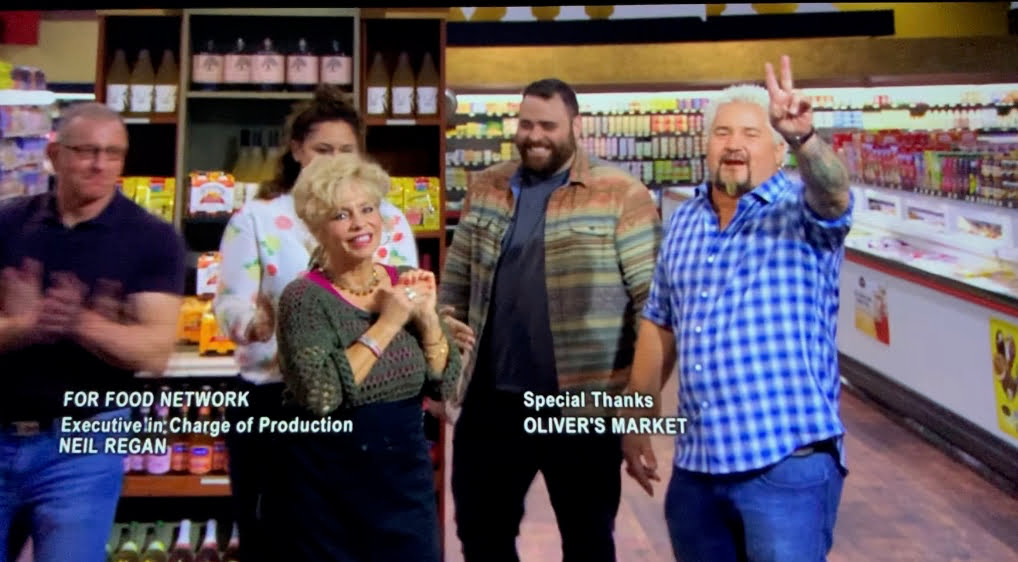 Ingredients Needed
Cucumber
Mint
Garlic
Lemon
Salt
Olive oil
Equipment Needed
Cutting board
Chopping knife
Measuring cup
Measuring spoons
Spoon
Mixing bowl
Citrus press
Authentic Mediterranean Tzatziki Sauce and Salad
Course: Salads
Cuisine: Mediterranean
Difficulty: Easy
Greek Tzatziki sauce or salad is he most refreshing and versatile use of yogurt, cucumber, fresh herbs and garlic you will ever taste!
Ingredients
Yogurt – 2 cups, whole milk Greek yogurt, or homemade yogurt drained to thicken

Cucumber – 1 1/2 cups, skin on, seeds removed, cubed

Mint – 2 tablespoon, freshly chopped

Garlic – 2 cloves, crushed

Lemon juice – 2 tablespoons

Salt – 1/2 teaspoon

Olive oil – 1 tablespoon, a little more to drizzle on top when served
Directions
If using Greek yogurt, which is already thick, you do not need to strain it. If using homemade yogurt or other type of yogurt, strain the yogurt with cheesecloth over a bowl for about 2 hours, which drains the watery aspect of yogurt and retains the thick texture of yogurt. This step can be done days in advance.
Place the cubed slices of cucumber in a large bowl. Add the mint, garlic, lemon juice, salt and olive oil. Toss and let stand a few minutes. Add the yogurt and mix gently. Chill and serve.