Healthy and fast stir fry of shrimp and scallops in an Asian infused sauce with colorful veggies and a bit of heat.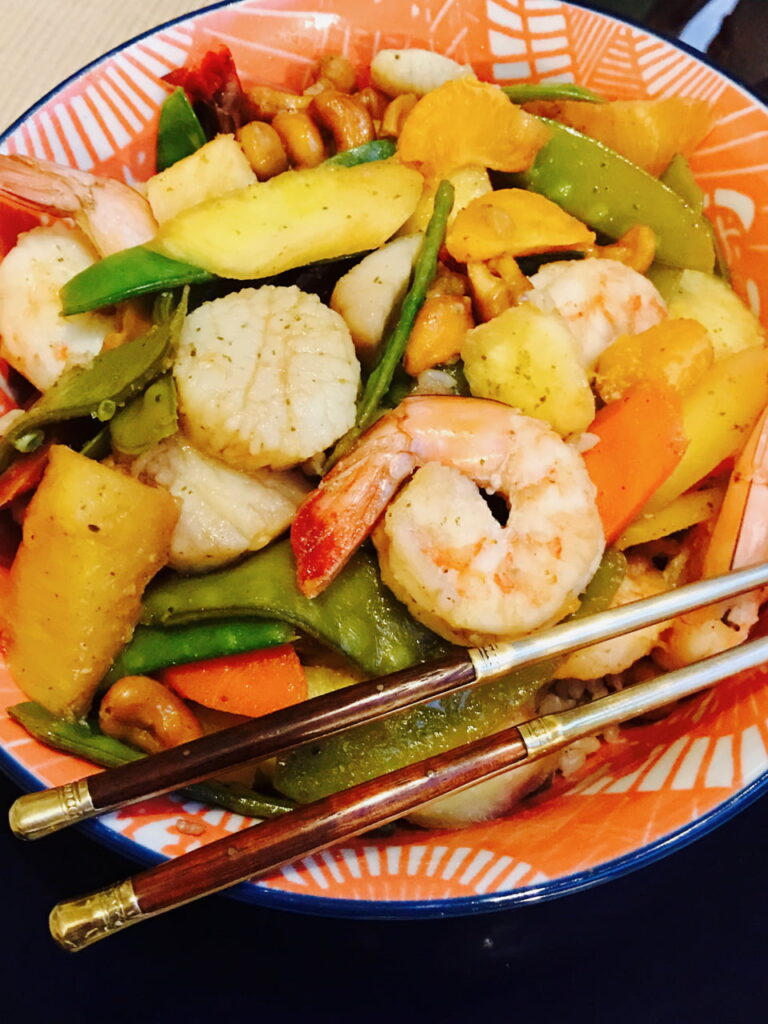 Fast and Easy Stir Fry
What's not to love about a healthy stir fry! With briny seafood, hot chili cashews, crispy vegetables, and juicy fruits, I'd say we have ourselves the perfect Colorful meal!
This dish is all about the color, health, and crunch. You can swap out any of the ingredients, because the basic sauce and flavors will go with what-ever you choose to use, or happen to have in your fridge.
Seafood Is The Perfect Stir Fry
Nearly every type of seafood cooks in minutes which makes it the perfect protein to stir fry. A stir fry pan or wok is intended to be searing hot to do just that; sear in the juices of the seafood and cook the inside quickly.
I chose shrimp and scallops for this stir fry but an fish filet will work, cut into chunks, as will clams or mussels once removed from their shell.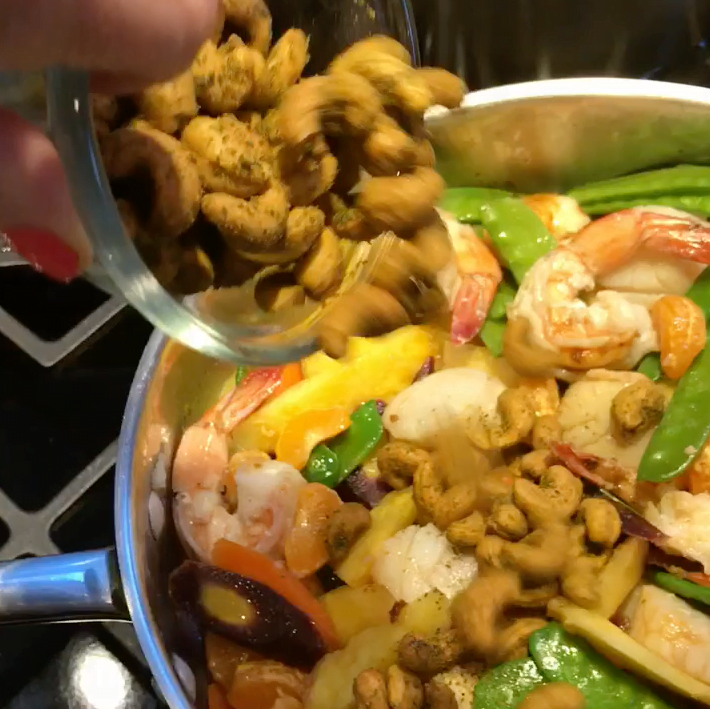 Seafood Lovers
I grew up along the Chesapeake Bay of Maryland and seafood is just something we've always eaten. While a stir fry is a fast and easy dish to whip up in under 30-minutes, so is a luscious Oyster Chowder, so do take a look at that recipe too, if you are a seafood lover!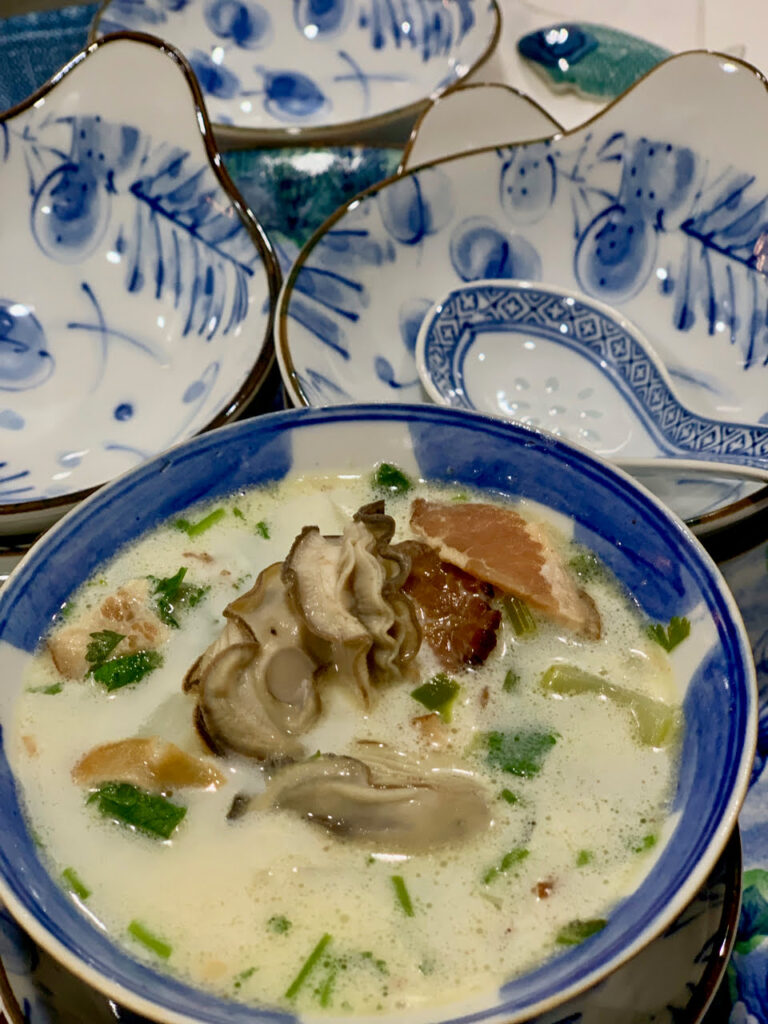 Ingredients Needed
Shrimp
Scallops
Snow peas
Carrots
Pineapple
Mandarin oranges
Thai hot chili cashews
Garlic
Teriyaki sauce
Sesame oil
Salt
Cooked brown or white rice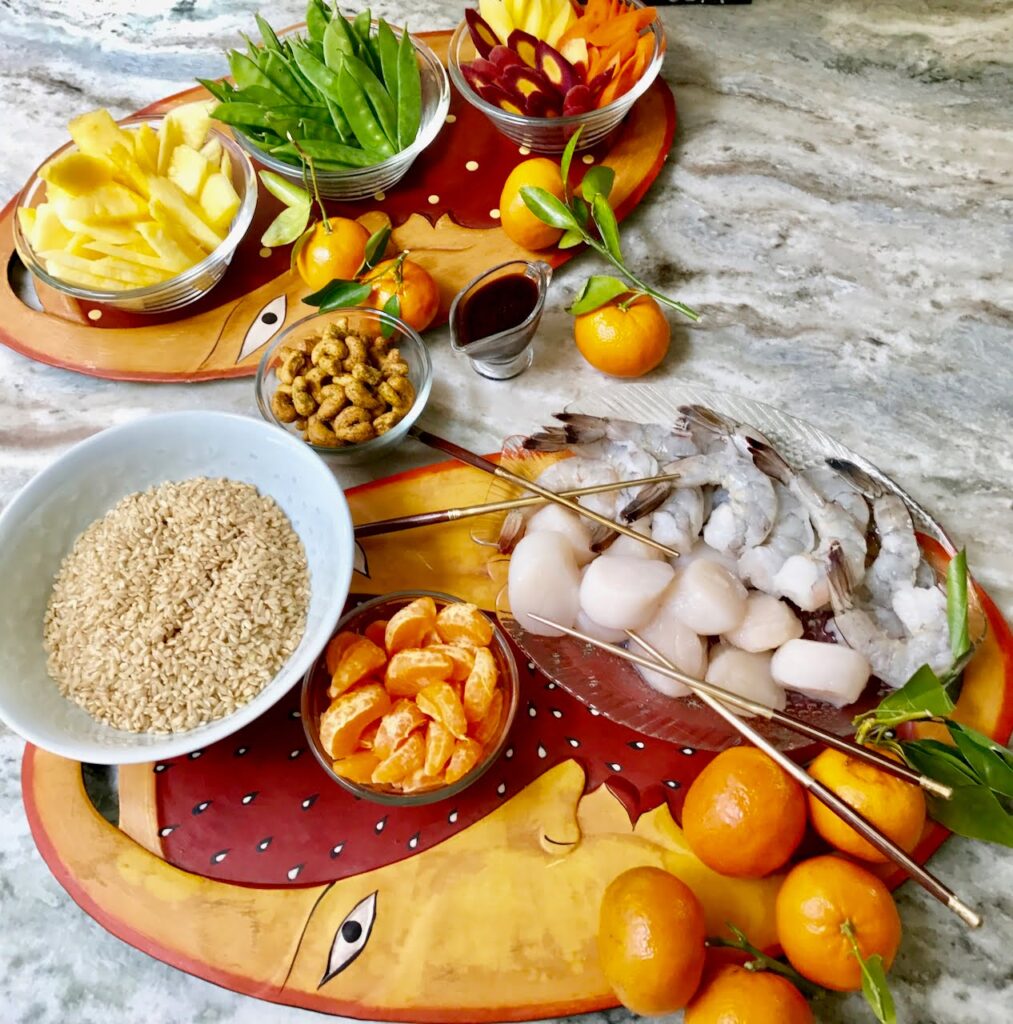 Equipment Needed
Wok or large frying pan with a lid
Metal spatula
Measuring cup
Measuring spoons
Cutting board
Chopping knife
Stovetop or burner
SEAFOOD STIR FRY
Course: Seafood
Cuisine: Asian Fusion
Difficulty: Easy
A healthy and fast stir fry of shrimp, scallops, colorful veggies and pineapple and spicy hot dusted cashew nuts.
Ingredients
Shrimp – 2 cups

Scallops – 2 cups

Snow peas – 2 cups, be certain to remove the strings

 Carrots – 2 cups multi-colored, cut on the diagonal

Pineapples – 2 cups, cut into long diagonal shapes

Mandarin oranges – 1 cup

Thai Hot Chili Cashews – 1 cup, (spice your own if you can't find these)

Garlic – 2 cloves, crushed

Teriyaki sauce – ¼ cup

Sesame oil – 2 tbsp

Salt to taste

Cooked Brown rice – 2 cups steamed and served on the side
Directions
Pour the sesame sauce in a frying pan or wok. Toss in garlic and seafood. Stir quickly and cover for just a few seconds to infuse the flavor.
Add carrots. Cover for just a few seconds and shake the pan a little. Add the remaining ingredients, (saving the steamed rice for plate-up time).
Give a quick but gentle stir, and this dish is ready to serve in less than 10 minutes cooking time.
This also makes for a great dish to prep ahead of time, simply by having all the ingredients cut and saved in separate containers. Cook time is fast!