A dinner date with me, 2 options for either a Shrimp Buddha Bowl or a Beef Short Ribs dinner, and something meaningful to do for MY Valentine Solo.
Valentine Date
Valentines Day, some say, is a silly day. Buy flowers, buy candy, buy love. No, I'm not a cynical person, quite the contrary; I am a lover of life and all its many loves.
But unless you have something to market or sell on Valentines Day, don't you think it's time to ponder the many ways to best celebrate it, especially if it means; solo?
Valentines Day Ouch!
Have you ever stepped into a marriage or relationship for all the wrong reasons? I have. More than once, I am not embarrassed to say; It's life. We learn. We move on.
Moving on, doesn't have to feel as though we're alone. We are simply 'changing lanes'. But, what if Valentines Day happens to fall on a day in which we are still in the middle of changing lanes?
We don't need to allow the day to feel like a slap in the face. On the contrary, what a fabulous day to give ourselves an extra special hug and date with a very favorite person; Me!
A perfect time to catch up on a great book, or even better, start writing your own. They say everyone is good for at least one book in their lifetime. Why not start your memoir now.
I started writing my first book, Confessions of a Hairdresser, published it in 2008 and now I have taken excerpts from the book and have written the script for a television show. See what you can do with Me-time!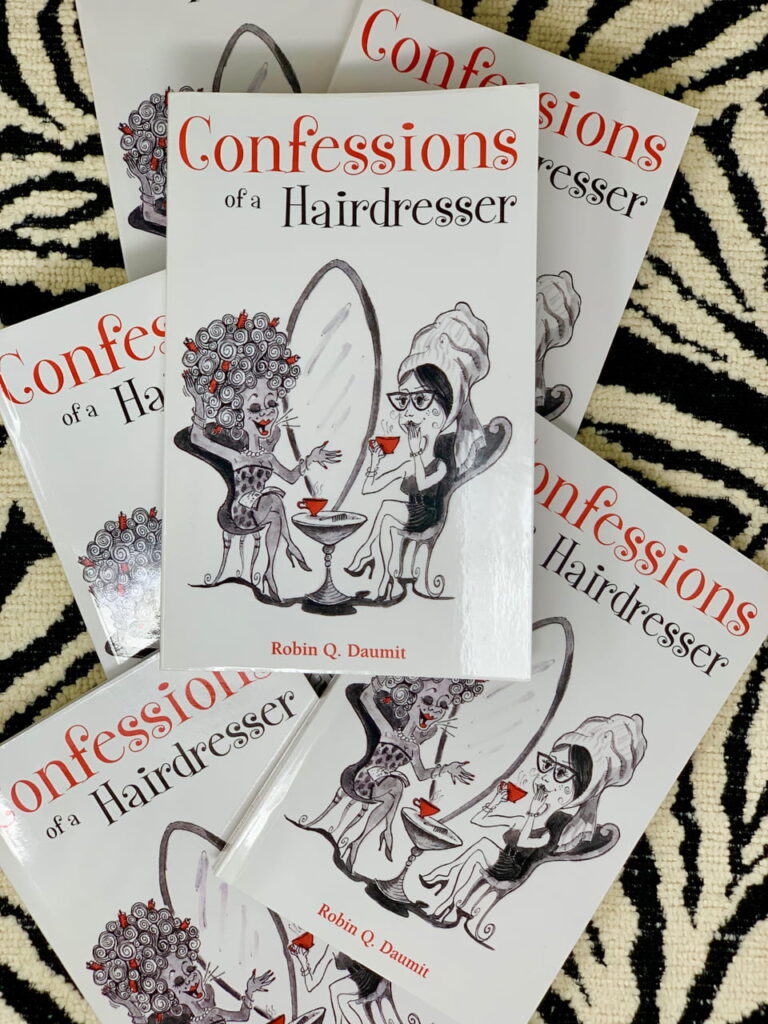 Valentine Date Solo
Photos. We now store all our photos on our phone. Many, we've forgotten about or can't find when we want them.
How about selecting some of the most meaningful shots from the year, have them printed out, pick up a new photo album as a little gift to yourself, enjoy reliving those moments while putting them into a photo album.
You will be quickly reminded of the many people you love, whom also love you. You will relive beautiful places you've been to or things you have done. Valentine Solo will soon feel like a beautiful gift you have given to yourself.
If photos are not your thing, how about magazine articles or recipes you've been saving? Many years ago, I saved all my favorite food magazines, tore out my favorite recipes, put them in plastic sleeves and saved them all in binder notebooks. I love my collection that dates back to 1986!
A Dinner Date With Me
Not everyone likes to eat the same type of food, but tonight You will get to enjoy a favorite dinner, just for you.
Set a cozy date-night spot with candles, a warm throw and lots of pillows. Bring a few of your favorite whimsical things into the space for the evening. Make a favorite meal and enjoy!
Two Dinner Choices
I chose a warm east coast Beef Ribs dish or a very Cali-style Buddha Bowl. Or, if you are really in the mood to cook something special for yourself, you could make the Buddha Bowl in an appetizer size and the Beef Ribs as an entree.
The short ribs cook low and slow all by themselves without any fuss from you, while the Budda bowl comes together in 30 minutes, making these two very different dishes, the perfect way to go.
The Shrimp and Quinoa Buddha Bowl is vibrant in color from veggies and fruits, protein rich from seasoned quinoa and flavor satisfying from a few traditional Eastern spices.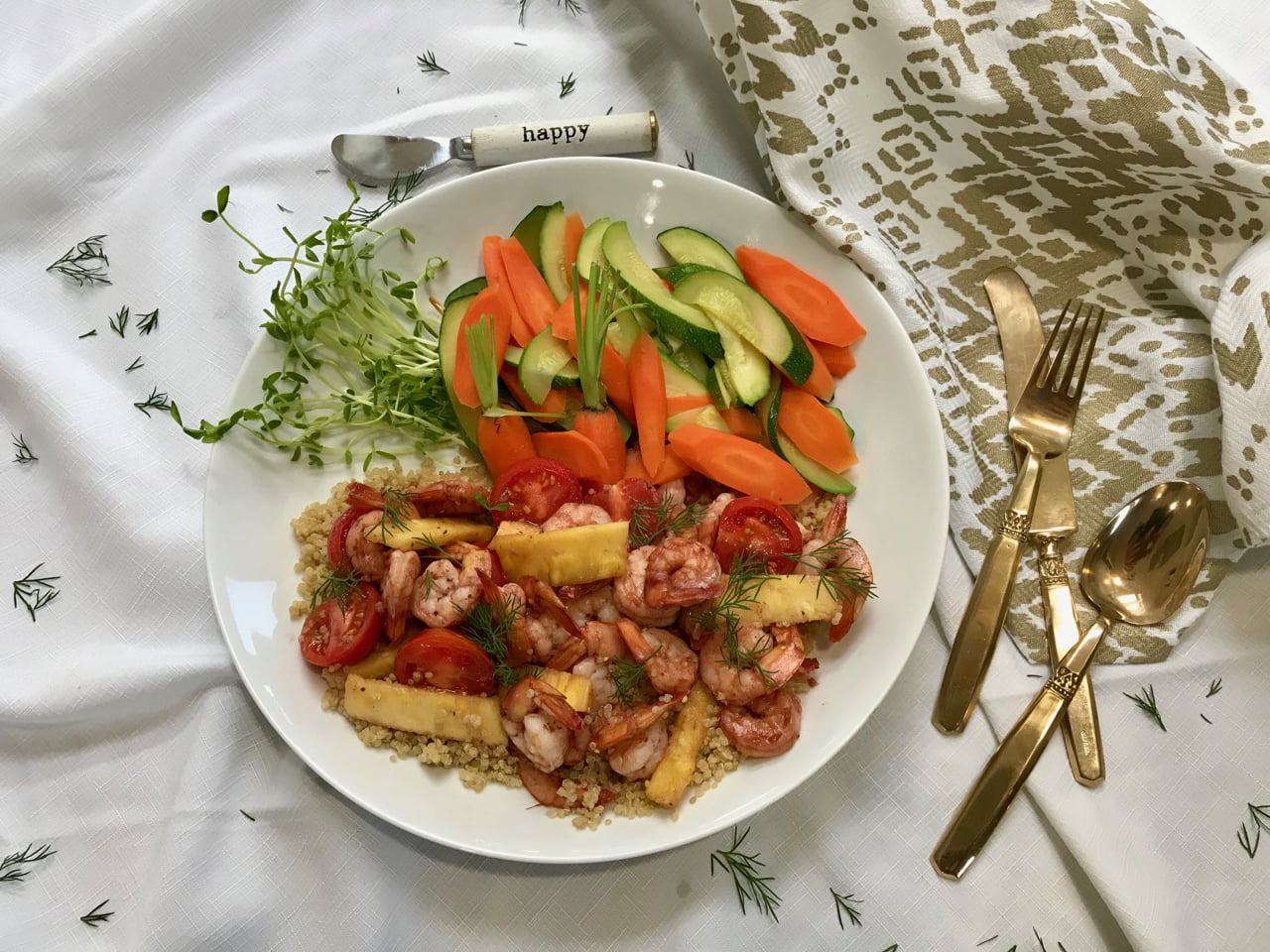 The Beef Short Ribs are simmered low and slow in a marinade of pomegranate juice, Aleppo pepper, spices and red wine. By the time it's 'fall off the bone' tender, a quick roast of fingerling potatoes dusted in herbs will be ready to serve alongside.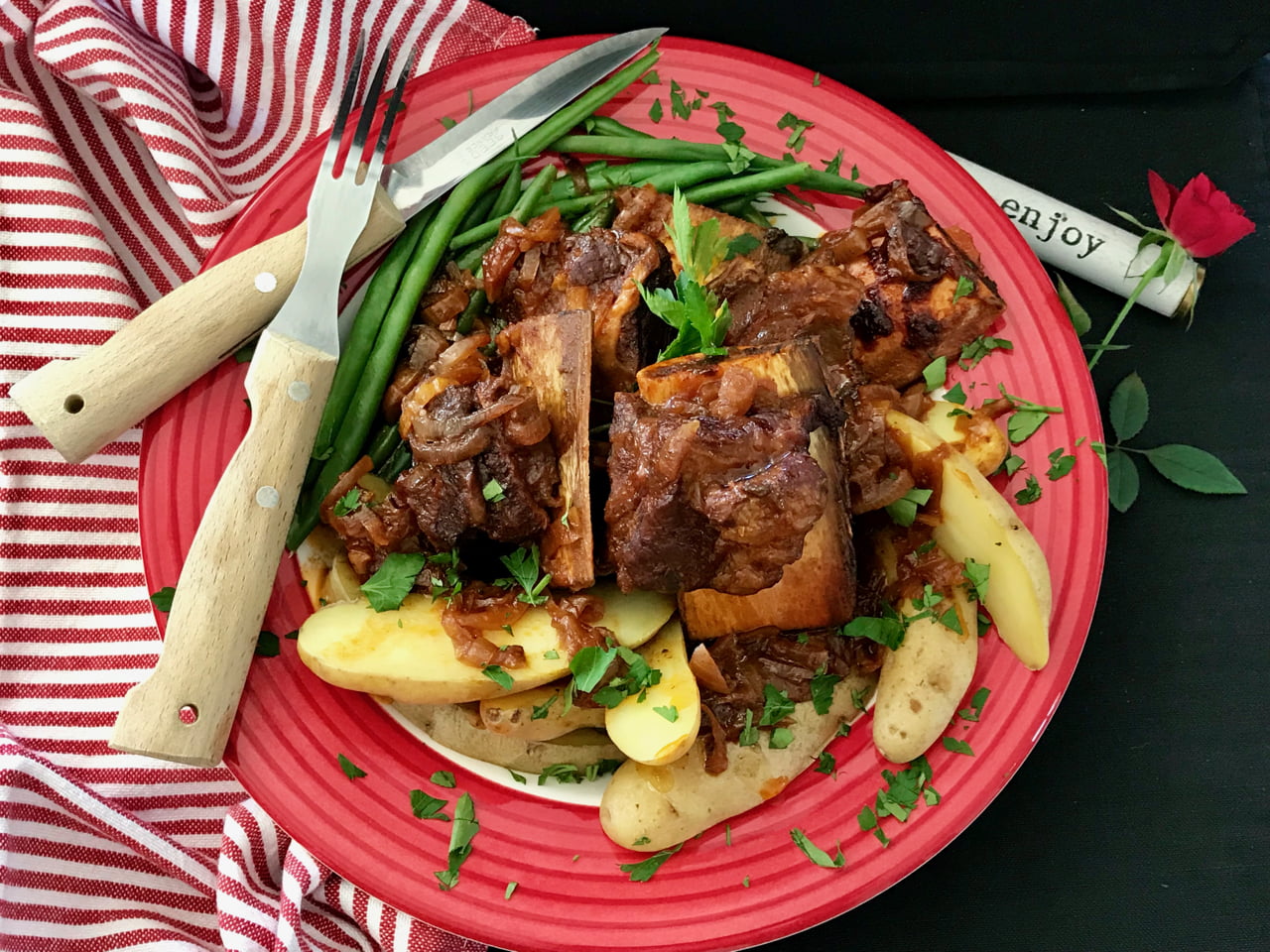 A Dinner Date With Me Anytime Of Year
The two meals I have chosen as options or served together could be prepared anytime of year. Planning something special to do, makes it all the more a reason to carve out this time for ourselves.
It doesn't have to be a photo album evening. Maybe it's a diary we are behind on jotting entries. Perhaps you've been wanting to publish a book, or a memoir; this could be the perfect time to have an evening all to yourself to start jotting down those ideas.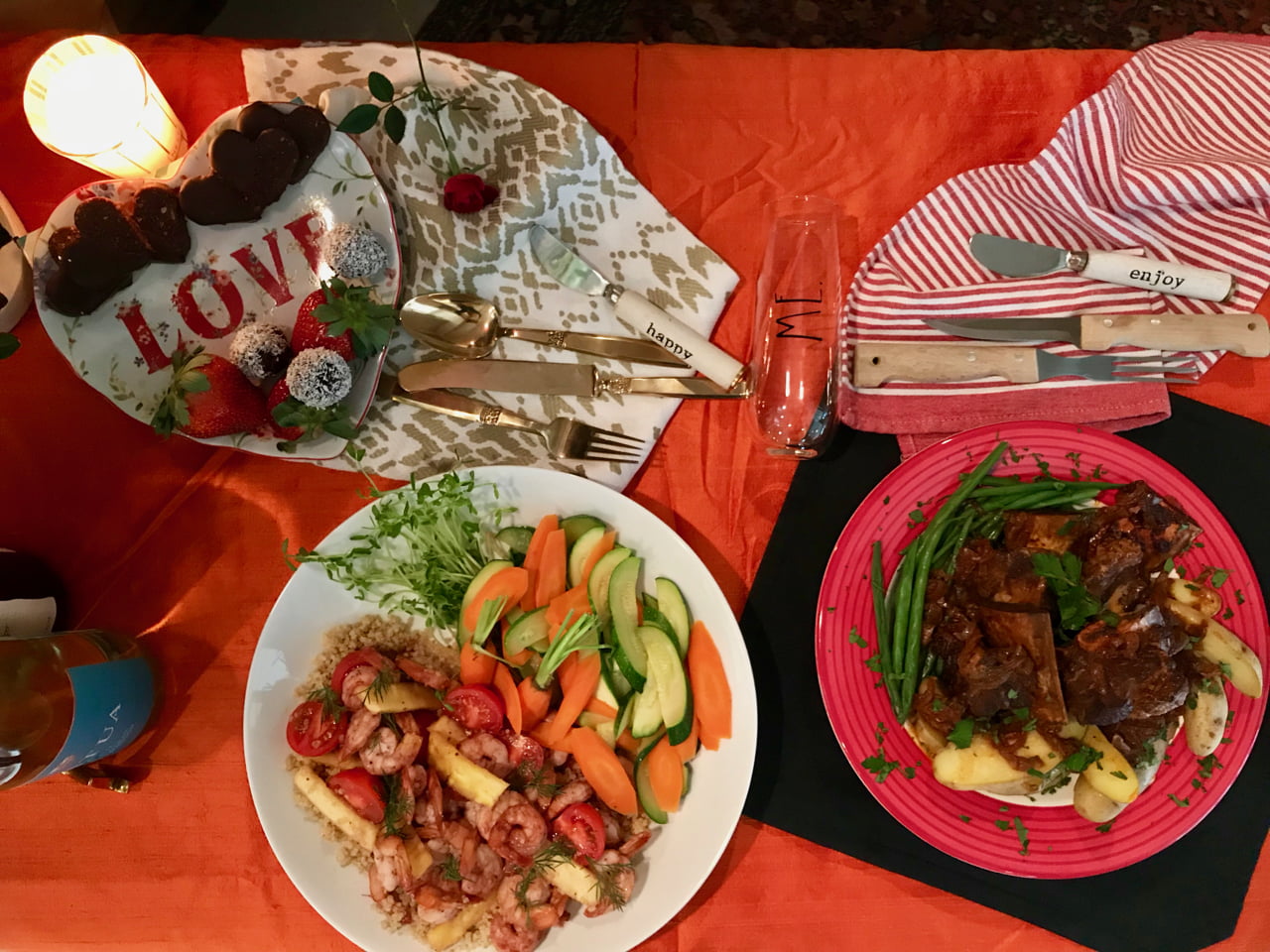 Valentine Dessert At Home
Dinner is chosen. Photos are printed out and a photo album has been purchased. The time has been set aside just for you, so lets wrap up this fabulous evening with a fabulous dessert!
Most of us can all agree on chocolate. I have created a recipe for a 'healthyish', do-ahead Almond Crusted Chocolate Pie for dessert.
Make something delicious to eat, do something special for you and allow yourself to appreciate the concept of A Dinner Date with yourself as a personal hug to you; because you are worth it!