Tomahawk Steak professional tips will give you the confidence to cook this amazing cut of beef at home the way a professional chef does!
Tomahawk Steak
One of the most beautifully fat marbled cuts of beef, tender and rich in flavor, is easy to cook, if you have a professional chef's secrets how, which I do, right here!
Whether you cook the Tomahawk on the outdoor grill or use the stovetop and oven, this cut comes out perfectly if we just do a few simply things to it.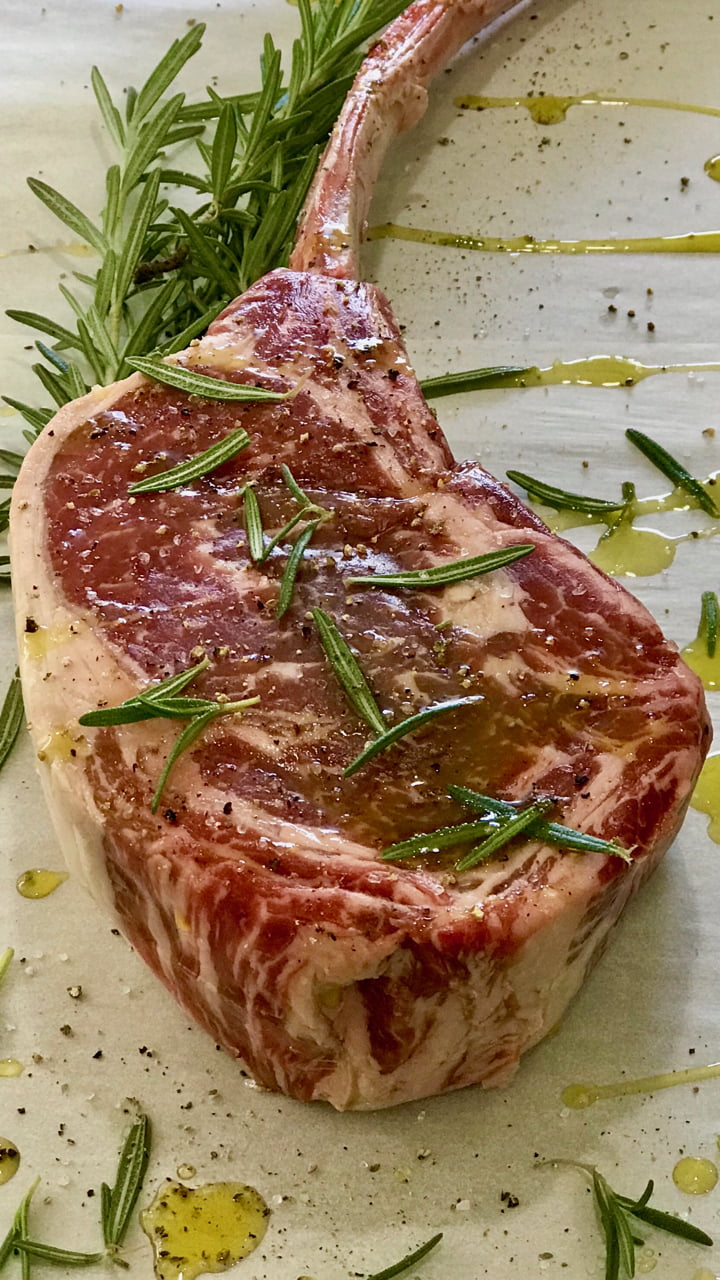 Steak
Did you know that a steak is one of America's top favorite eats? No one said you have to eat it every night, but when you do, you must admit that a great steak is something to remember!
What cut of steak is your favorite? I didn't grow up cooking steak. It intimidated the heck out of me. I wasn't sure how to make it tender, or cook it properly.
Then, I grew up, had a son who is an executive chef for a top shelf catering company, 50-years strong, in the nations capital tri-states of DC, Maryland and Virginia.
Professional Tips From A Chef
When my son Omar, was growing up, he used to pick (yes, with fingers), any piece of fat he found in his meat, lay it on the side of the plate and keep on eating.
Fast forward, after two culinary schools and a decade of experience cooking (at times), 500 filet mignon on open fire grills, for a luxury, 'china, crystal, linen and champagne' meal. Every steak cooked to perfection!
Teach mama how to cook steak! He did. He taught me how to cook a steak perfectly, no matter the cut, using my stove and oven.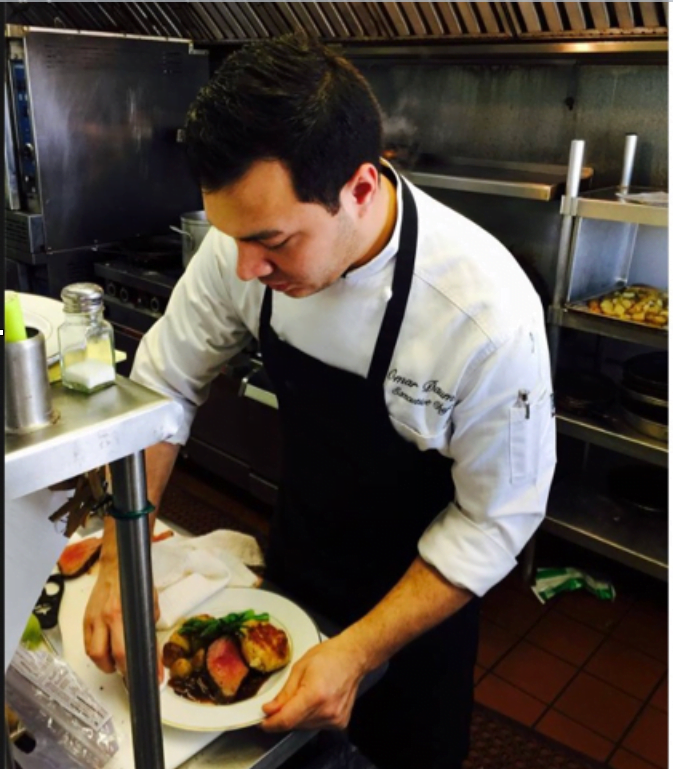 Cook On A Steak
OUT. Leave that steak out! Like, let is sit out for 2 hours, if possible, before even thinking about cooking the steak. If you want the inside to cook properly, it won't happen if it's cold.
SALT. That's it. Salt is all you need. Don't even think about using some goopy store bought sauce. Rub that steak all over with coarse salt and let it sit out.
HEAT. The second the steak touches heat, the magic begins, so make sure your heat is as hot as hell, stove or grill.
REST. Once off the heat, let that gorgeous, sizzling steak rest 10-minutes.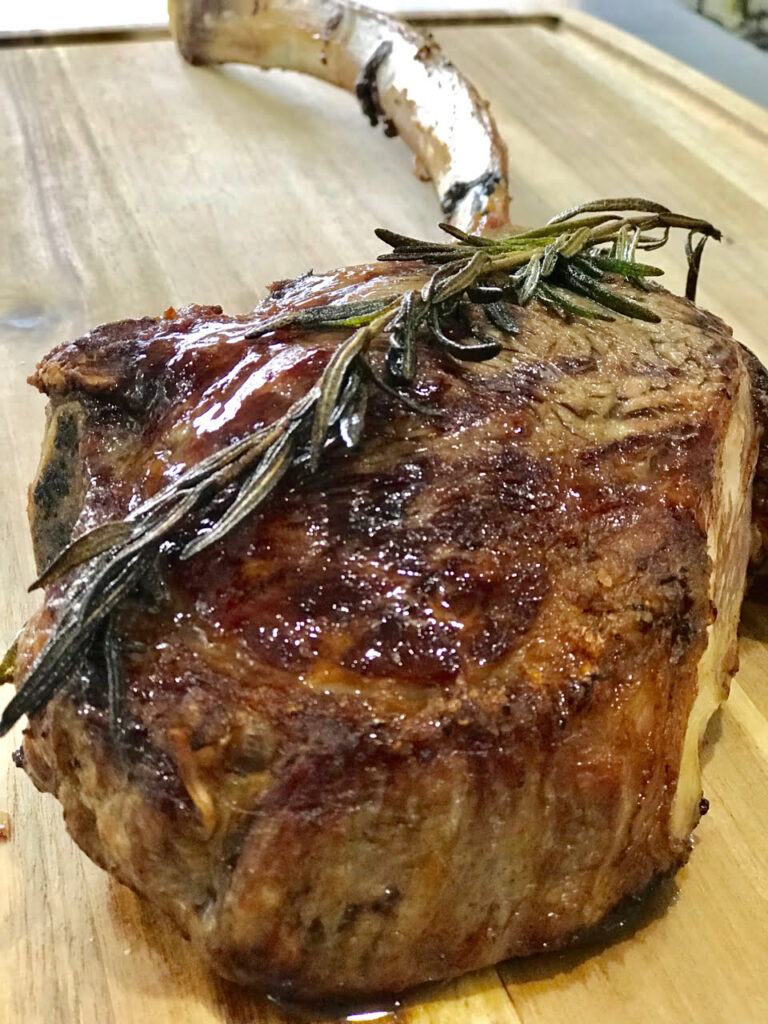 What Is A Tomahawk Steak
Fred Flintstone? First time I saw a tomahawk steak, all I could think about was Fred Flintstone. Flint? As in, strike a match and make a hot fire?
I think the secret to cooking his fabulously huge steaks was already hidden in his name!
A Tomahawk steak is also know as the 'rib eye' cut of beef, only without the rib. That rib left on the Tomahawk Steak is for show purposes only and what a show it makes, don't you think?
Tomahawk Steak Professional Tips On The Cook
Whether you grill a steak on an outdoor grill or a cast iron griddle on your stove, the Tomahawk Steak is the most impressive steak to cook!
Ribeye steak. That is pretty much what a Tomahawk steak is, without the rib bone. A luscious Tomahawk will weight about 2-3 pounds, while an average thickness ribeye weighs half that.
The bone weighs in and of course ups the price, but let's admit how impressive it looks on the plate… well, perhaps the platter.
If you don't want to pay extra for the bone, just go with a ribeye and cook it exactly the same.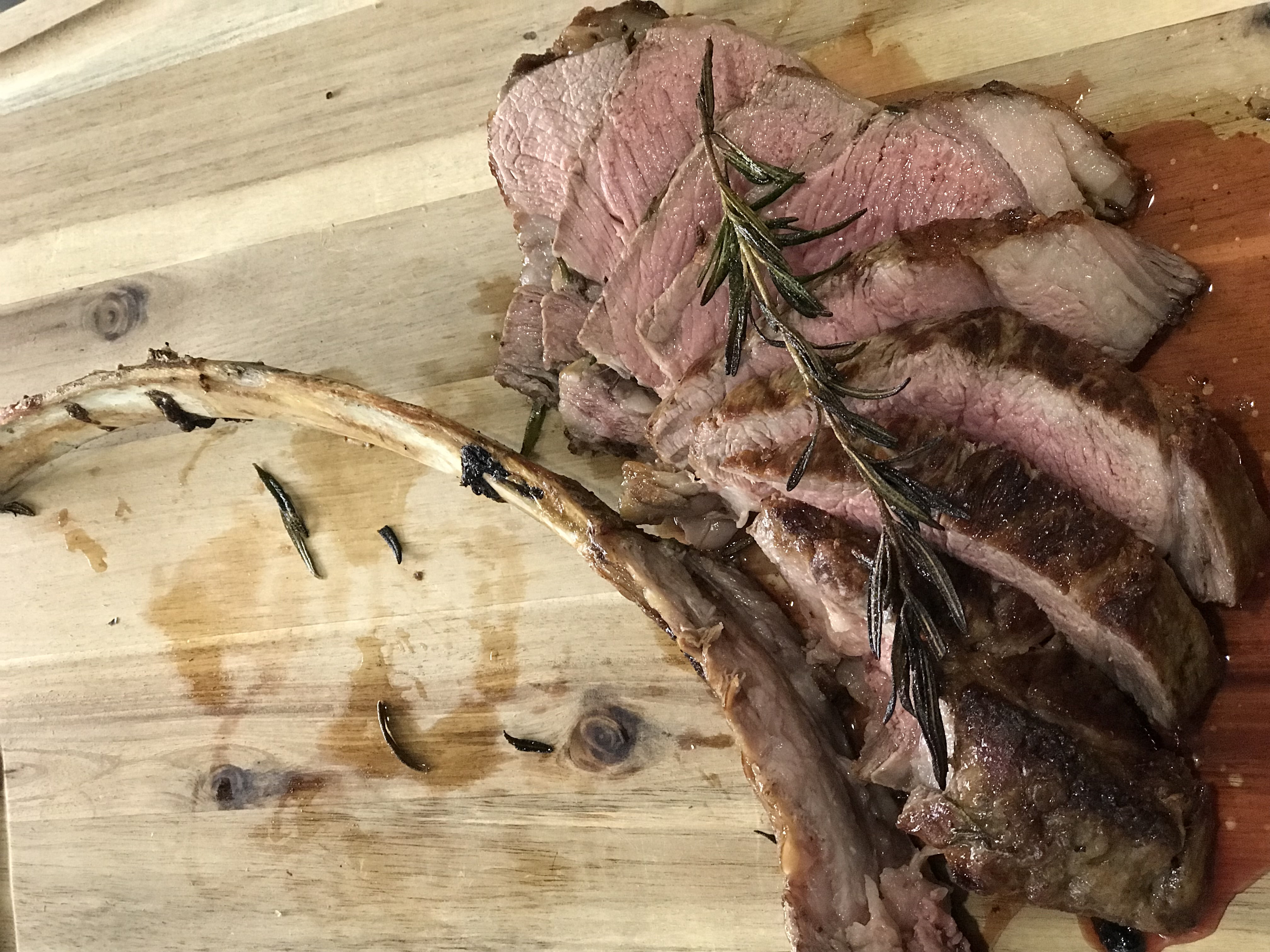 How To Season A Tomahawk Steak
Quite honestly, that gorgeous steak doesn't need much else, other than salt, for seasoning but, we can jazz up the flavor a bit, just in the last minutes of it cooking.
Rosemary, olive oil, butter and garlic bring a little extra panache to the final flavor of the steak. Chop the rosemary and mix with a little olive oil and crushed garlic to brush over the steak before turning it over.
Once the steak is turned over, toss a cube of butter in the pan (or brush melted butter if grilling), and let that nutty, creamy flavor of the butter mingle with the fat of the steak.
Spoon, spoon and spoon the liquids over the steak several times and let that flavor sear into the steak crust.
What To Serve With Tomahawk Steaks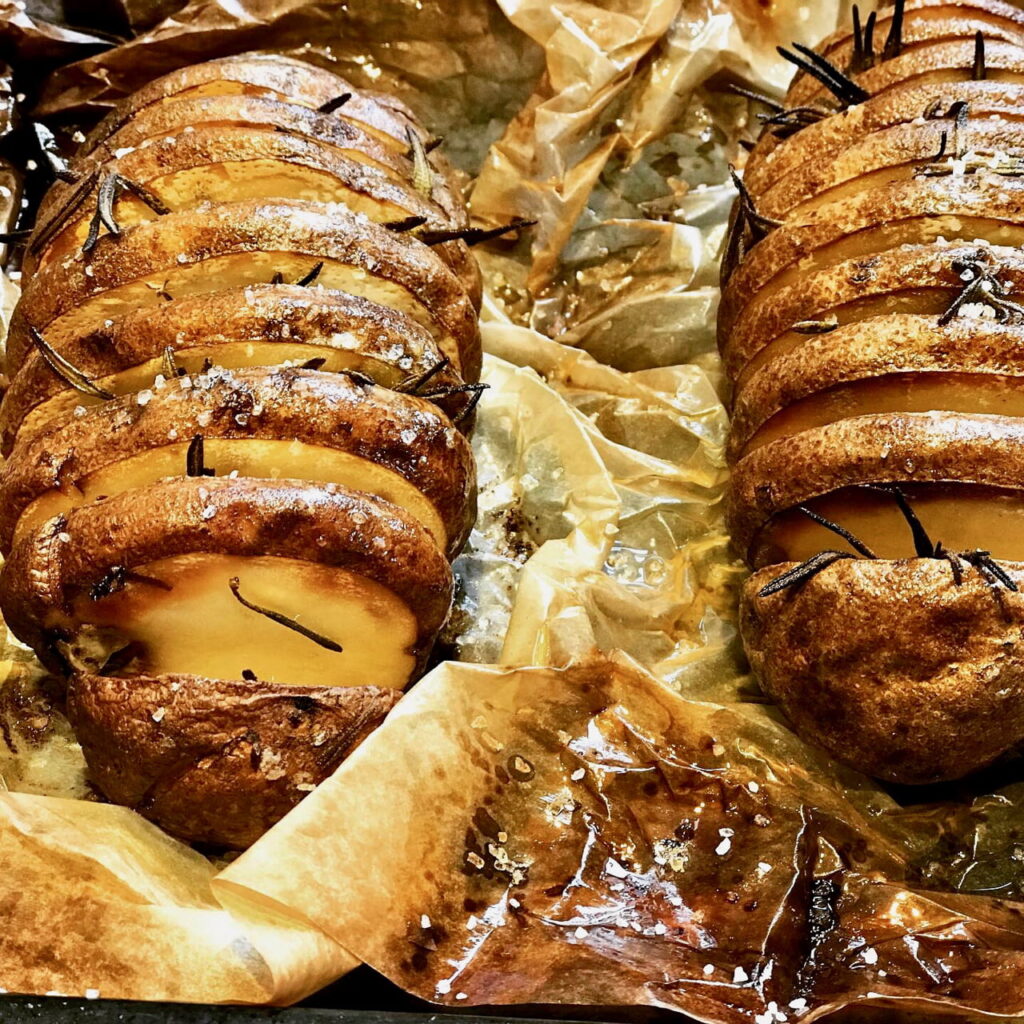 Why, potatoes, of course! The absolutely best potato to serve with an impressive tomahawk steak is an equally impressive Hasselback Potato!
Cut properly, and seasoned with the same olive oil, butter, garlic and rosemary you will add to the tomahawk steak at the end of searing it, will pair beautifully with the steak.
The Hasselback potato takes about an hour to bake and can sit out, wrapped, when the steak gets popped into the oven for its finally cook time.
Ingredients Needed
Tomahawk Steak
Coarse salt
Olive oil
Garlic
Rosemary
Butter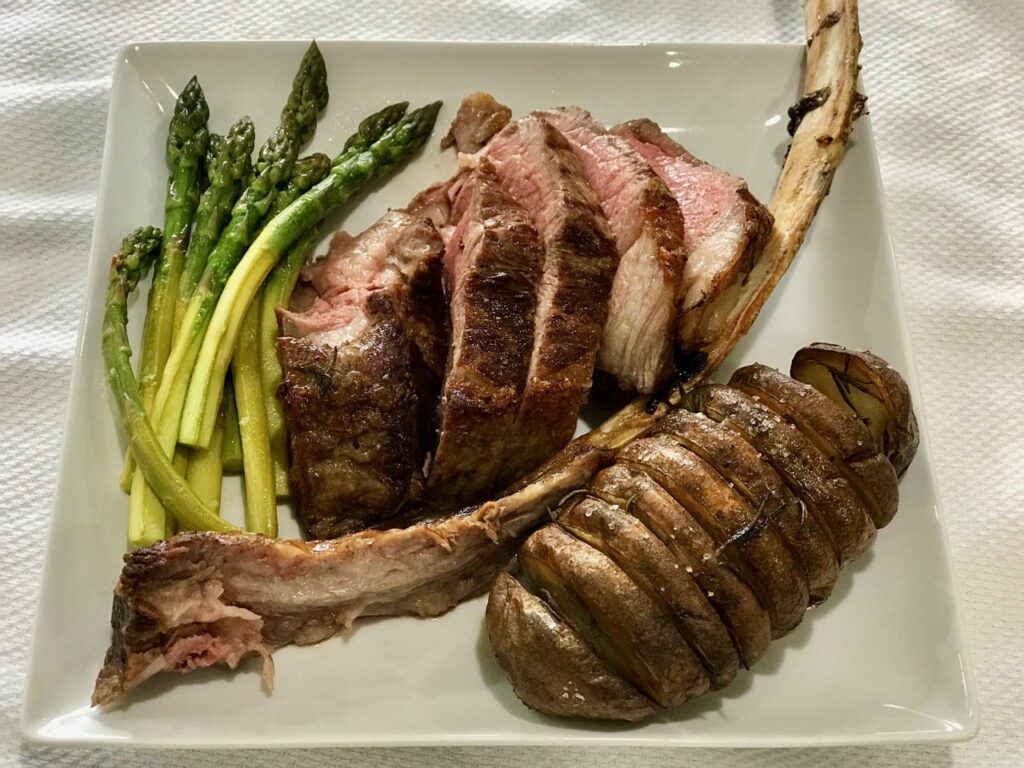 Equipment Needed
Large cast iron pan
Heavy sheet pan
Sharp knife
Garlic crusher
Small mixing bowl
Stovetop or burner
Oven
Tomahawk Steak Professional Tips
Course: Meat
Cuisine: American
One of the most beautifully fat marbled cuts of beef, tender and rich in flavor, is easy to cook if you have a professional chef's secrets how, which I do, right here!

Ingredients
Tomahawk Steak – 2-3 lb steak

Coarse salt – 1-2 tbsp

Olive oil – 1 tbsp

Garlic – 2 cloves, crushed

Rosemary – 2 branches, one chopped the other for garnish

Butter – 1 tbsp
Directions
Rub the steak, both sides, with salt and let sit out on a sheet pan for 2 hours.
Meanwhile, chop 1 branch of rosemary into pieces. Mix with olive oil and garlic and set aside.
Preheat oven to 450 and place a heavy rectangle pan (long enough to accommodate the length of steak and bone) in the oven to get hot.
On the stove top, heat up a cast iron (or heavy pan) until it is really HOT. Place the steak on the pan (bone hanging off) and sizzle it on one side, about 3 minutes.
Turn it over, brush with rosemary mixture and sizzle another 3 minutes.
The last minute, toss in the butter. As it melts and mixes with the juices in the pan, spoon that mixture over the steak several times.
Carefully remove the hot pan from the oven, place the steak in the pan, pour all the hot liquid from the searing pan on top the steak and put it in the oven. 20-25 minutes is all it will take.
Remove. Let the steak rest 10 minutes. Slice and serve. OR, place that baby on a big dish and served it just like that!