It's time to make a New Year resolution because it's a New Year! We are a year older. Lots happens in 365 days and reflecting on all that has occurred in the previous year, especially this past unprecedented year of 2020, can be the fire that lights us to do bigger, better and more meaningful things with the new year directly in front of us.
New Year Resolution 1: Cherish yesterday
Never has there been a greater time in life to make a new year resolution to cherish yesterday, than today; end of 2020 with no end, as of yet, to Covid.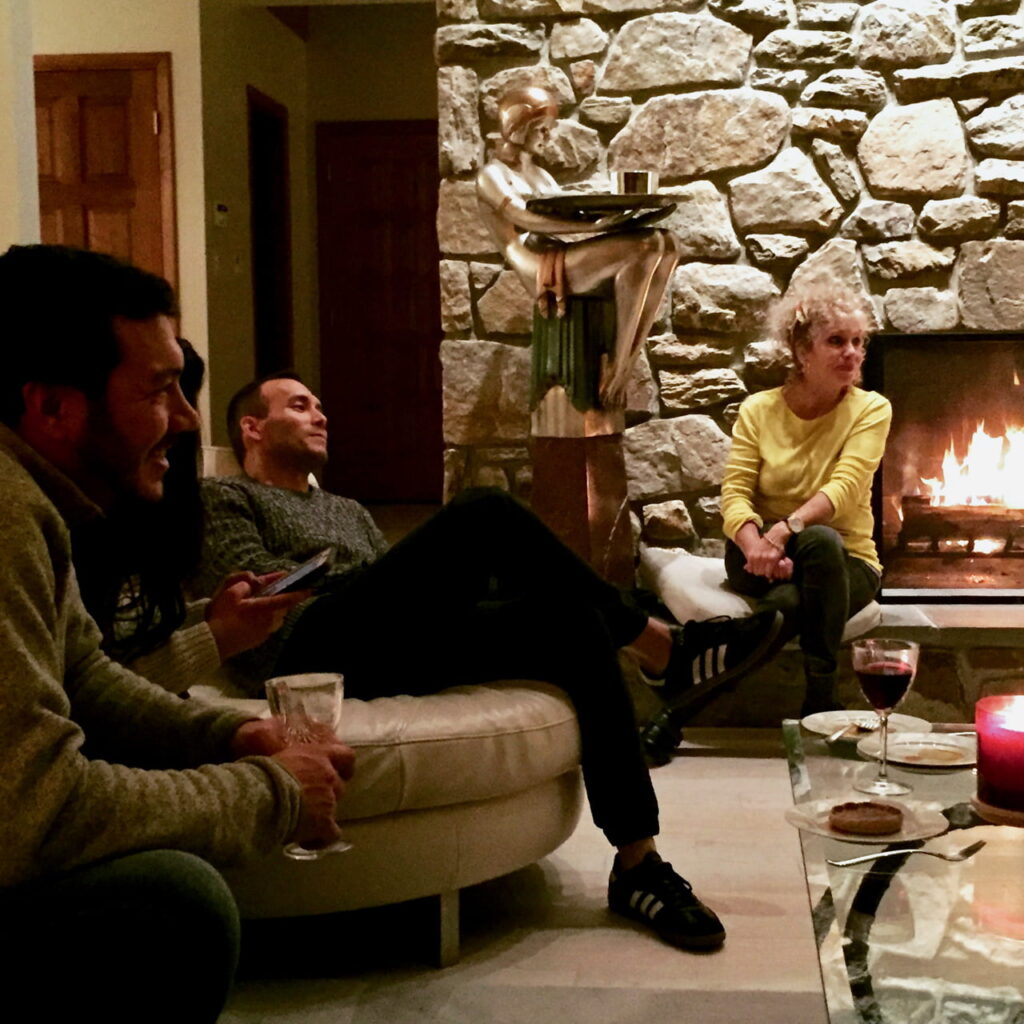 Moving about freely, creating memories with friends and family, dining out, hugging people, not living with a face covering, travel, singing together, dancing together, businesses flourishing because of their own merit and not being shut down because of something totally out of their control. Looking to the health care people who have put their lives on the line to make some sense of, or at least bring comfort to, a nightmare situation in this past year.
As 2020 got underway and all our lives were forced into change, I found myself cherishing the many skills and talents I learned along the way in my life that prepared me to take good care of myself and my family during this time and to reach out and share some of my talents to others in a meaningful way.
Many (MANY), years ago, I can remember being just a young teen and making the new year resolution to learn how to sew. I loved high fashion, but the average town across America (back in the 60's), didn't sell front-cover Italian or French Vogue style clothing. I was that weird kid that believed I should have what I want by making it myself. I did. I learned how to design and make anything my little eyeballs set their sights on.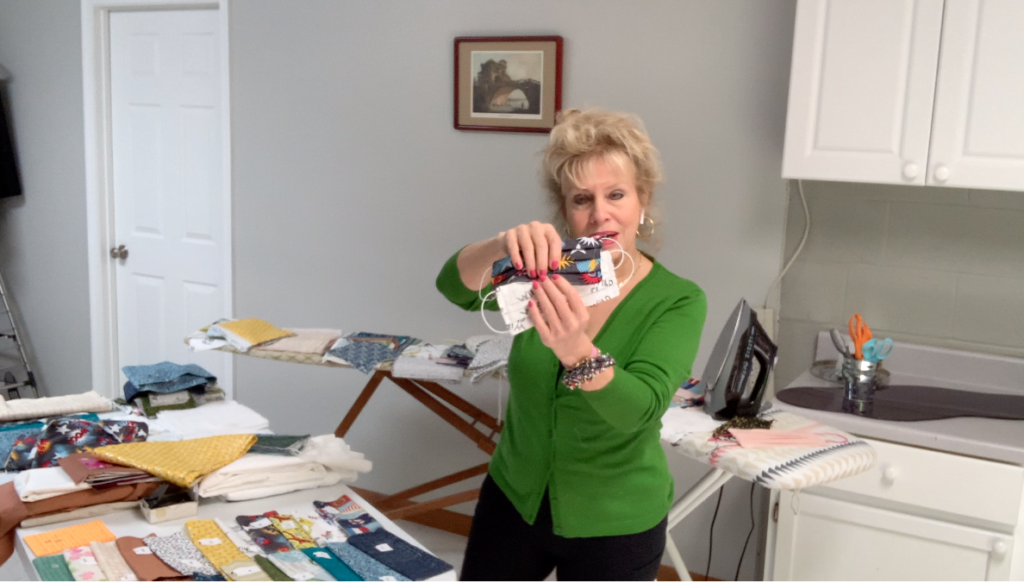 When Covid first hit, back in March, and there were zero masks to be found anywhere across America and a waiting time of 2 months before anything was going to be shipped here from China, I started making masks until my little fingers were raw and my shoulders ached from being hunched over the sewing machine. First in line to receive masks from me, besides all of my family, was the people in the food industry. I didn't make medically approved masks, but since we all needed to obtain groceries or curbside food, I knew I could use my talents to help protect the people who would keep our food sources available. I did, and I was grateful for a silly new year resolution I made many years ago.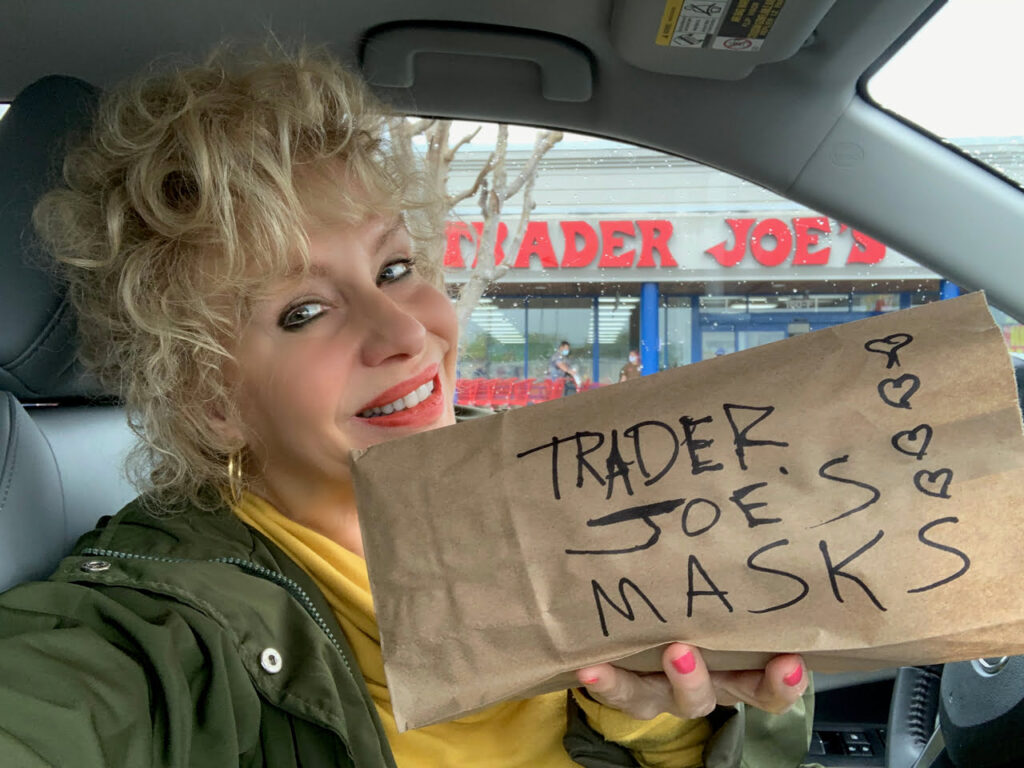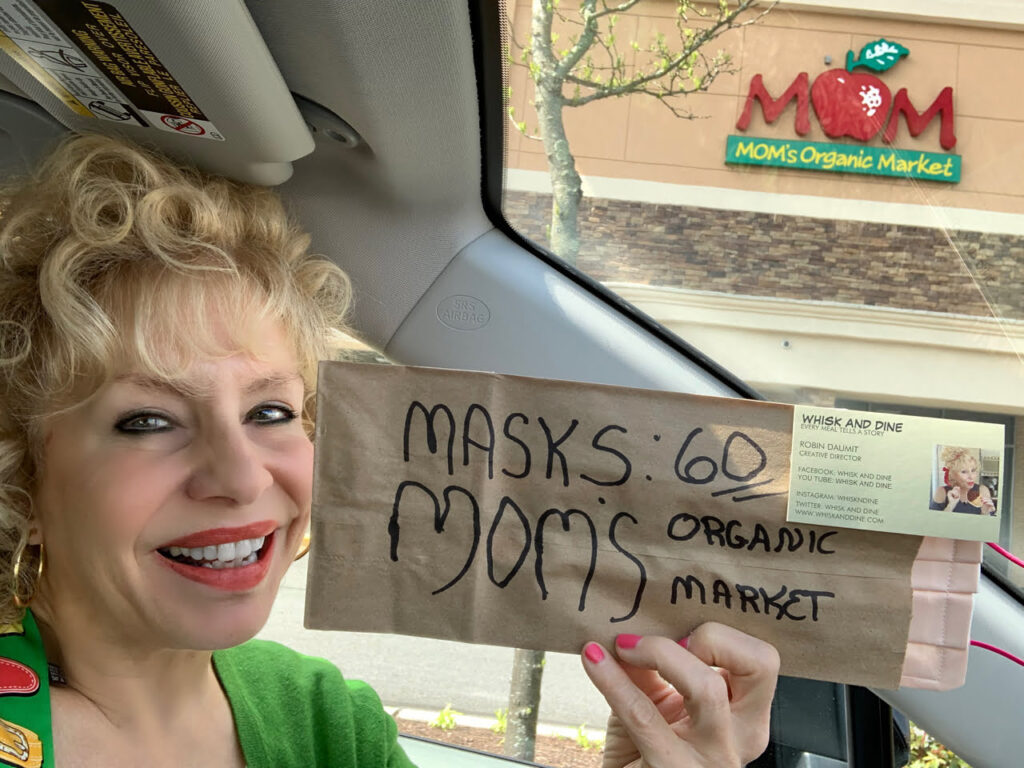 New Year Resolution 2: Dream Tomorrow
Tomorrow never looked so good, as we remember life before 2020. We can, however, as we make our new year resolutions, promise ourselves to dream bigger, live in hope of this pandemic being behind us and every single person on this planet, protected from this virus remaining alive.
When March 2020 arrived with its life changing news, I found myself able to remain focused on the future, projects I never had time to pursue, or dreams I might now be able to give my attention to, to make possible.
One of my adult children and I had planned a trip together in February, a once in our lifetime trip of quality time together for an entire week. He is a husband, a daddy of two, and an executive chef of a very busy events company. Stealing my son away for quality time was a dream come true for me.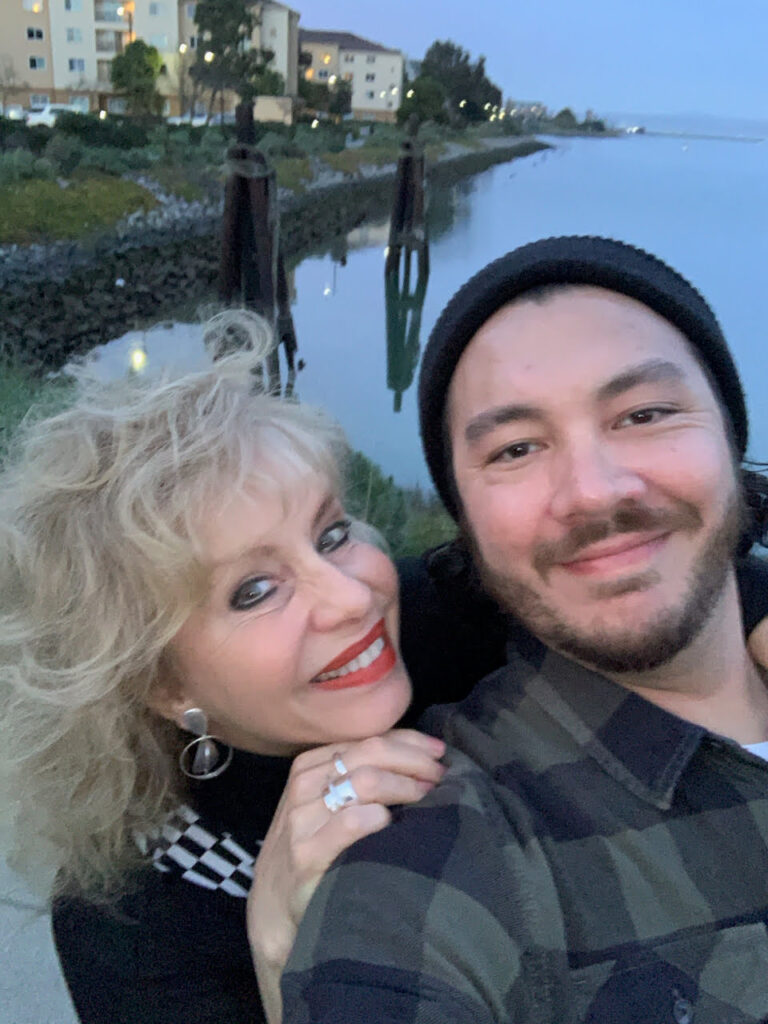 Since it was early in the year, we were both still aware of new year resolutions we had just made a month before. One of those new year wishes or resolutions for me, was to create time and make special moments with each of my children, their loved ones, and my grandchildren. Already, I was fulfilling my 2020 New Year Resolution, that is until 2020 became a curse word and not just another year. We took our trip, felt like storm runners, as every city we visited and departed from was announcing its first case of Covid. We made beautiful memories together and then got out bum home to hunker down just as fast as we could.
Now, I am back to formulating a new, new year resolution for 2021; be grateful every single day that all of my loved ones made it through this year. Yes, Covid got hold of several of them but so far they are here to talk about it. I am deeply grateful for that, and I know each of us have come to value life in ways we never thought we could.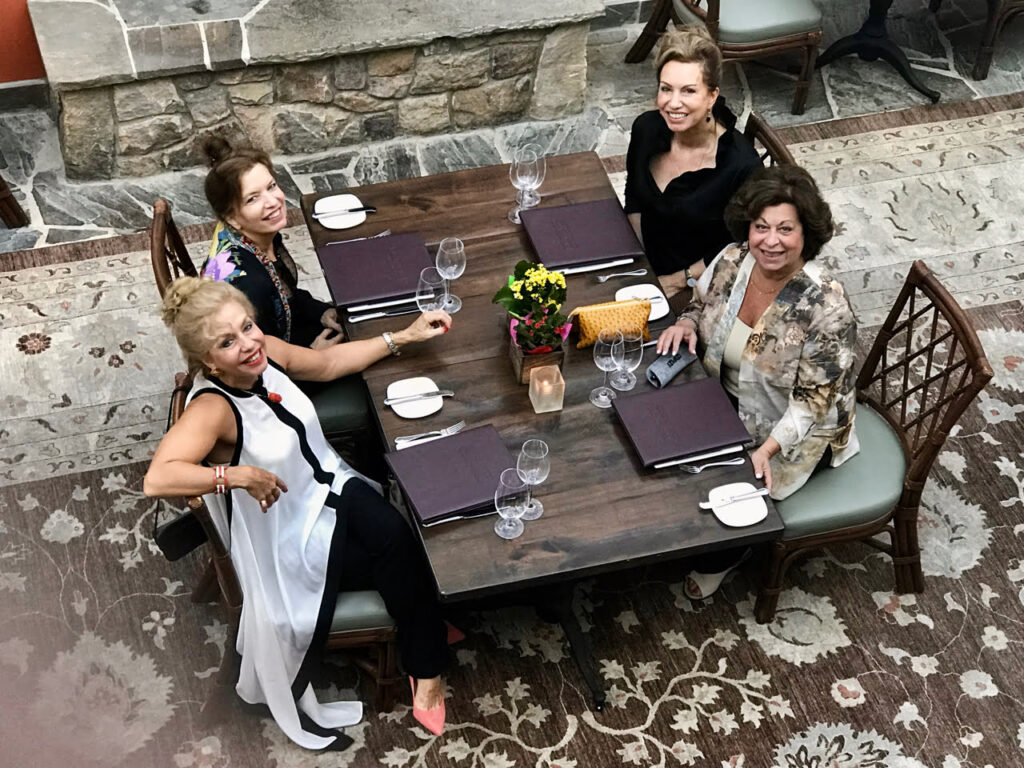 New Year Resolution 3: Live Today
Those words never meant more to me… to us all, than they do now. As a loved one, who is (at this moment), struggling with Covid, two little ones at home and a hubby that earns the family's living working outside the home, in the food industry, she has said to me everyday, "I will never take living for today, for granted again. I just want my health back so I know I am alive and will remain alive."
As the new year is just around the corner, I have already made my New Year Resolution. Eat better? No. I have always been a health nut and mindful of what I put in my mouth (wink). Exercise more? Nah. I learned years ago, during those crazy years of being a single mom of 4 children, to do everything my dang self! I am not one to hire people to do jobs I can do myself, simply because I would rather scrub a floor, dig a ditch, or do any other physical labor intensive work, than go to the gym!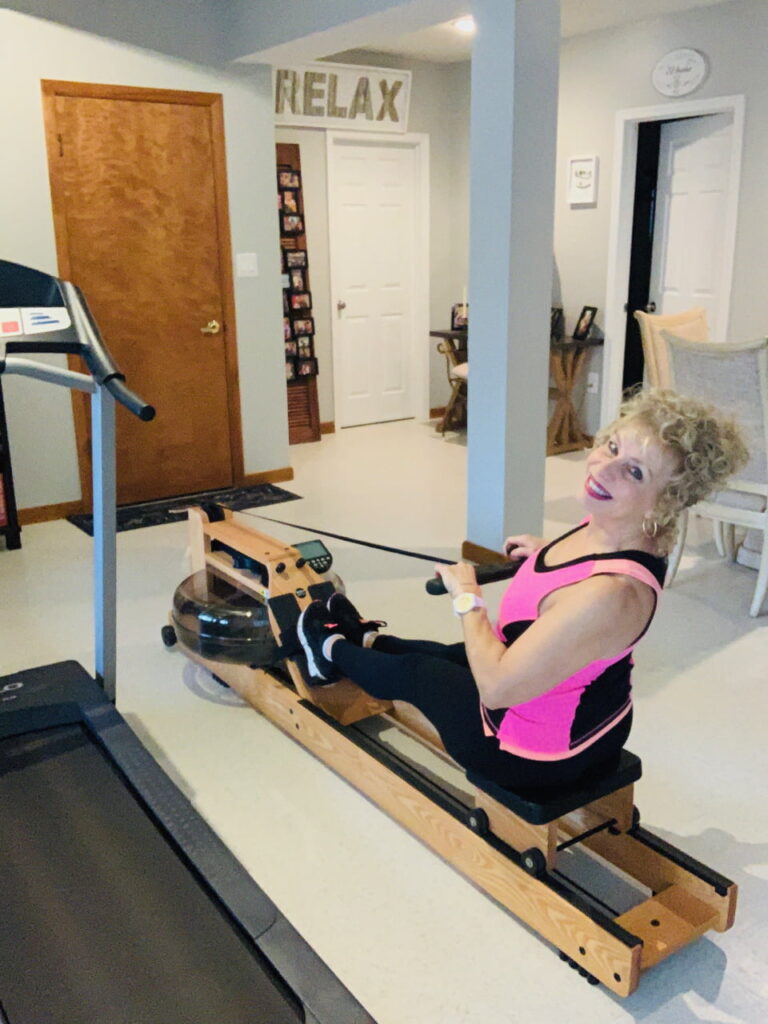 My new year resolution this new year, up ahead, is simply to live each day as though it was my last. I have attempted, numerous times throughout my life, to write a very long story, a book about a remarkable yet very strange live (mine), but could never get past some of the painful parts and press on. That is, until 2020 hit, and my difficult life suddenly didn't seem so difficult. So… I decided to learn how to write, not in book format, but rather in script/film format. My new year resolution is to finish that script and see who might be interested in making film out of it.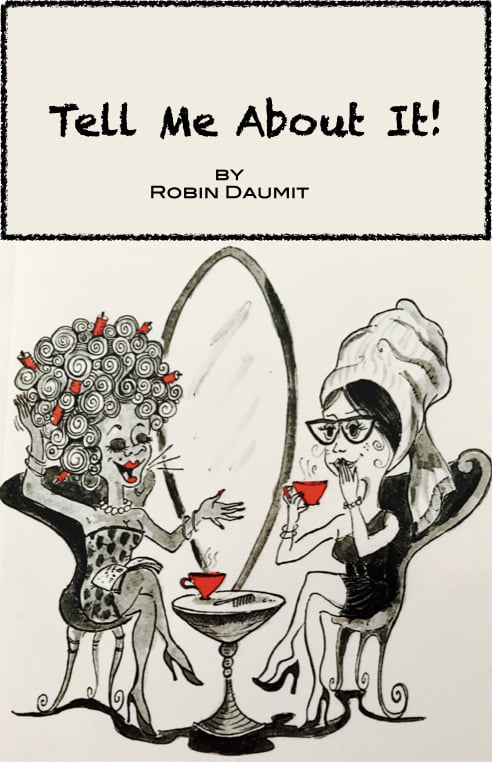 Another new year resolution I made this year was to do more with my food blog than just share recipes. I believe my lifestyle and all the events of my life have prepared me to share encouraging lifestyle ideas with others, and yes… sharing them over a great plate of something yummy to eat is where many encouraging ideas happen anyway, which is why I am sharing one of my favorite New Year Health Resolution recipes with you here: The Perfect Ginger Carrot Red Lentil Soup. The vibrant orange color alone, will lure you in, reminding you that the bright sunny days of springtime are just around the corner. Its health properties are off the charts and the gingery, spicy flavors will soon make you but away your black eyed pea new year soup and make this red lentil soup your new favorite soup to ring in a new year!
My third, and most important, new year resolution is to fall in love with life, every single day, no matter what life throws my way!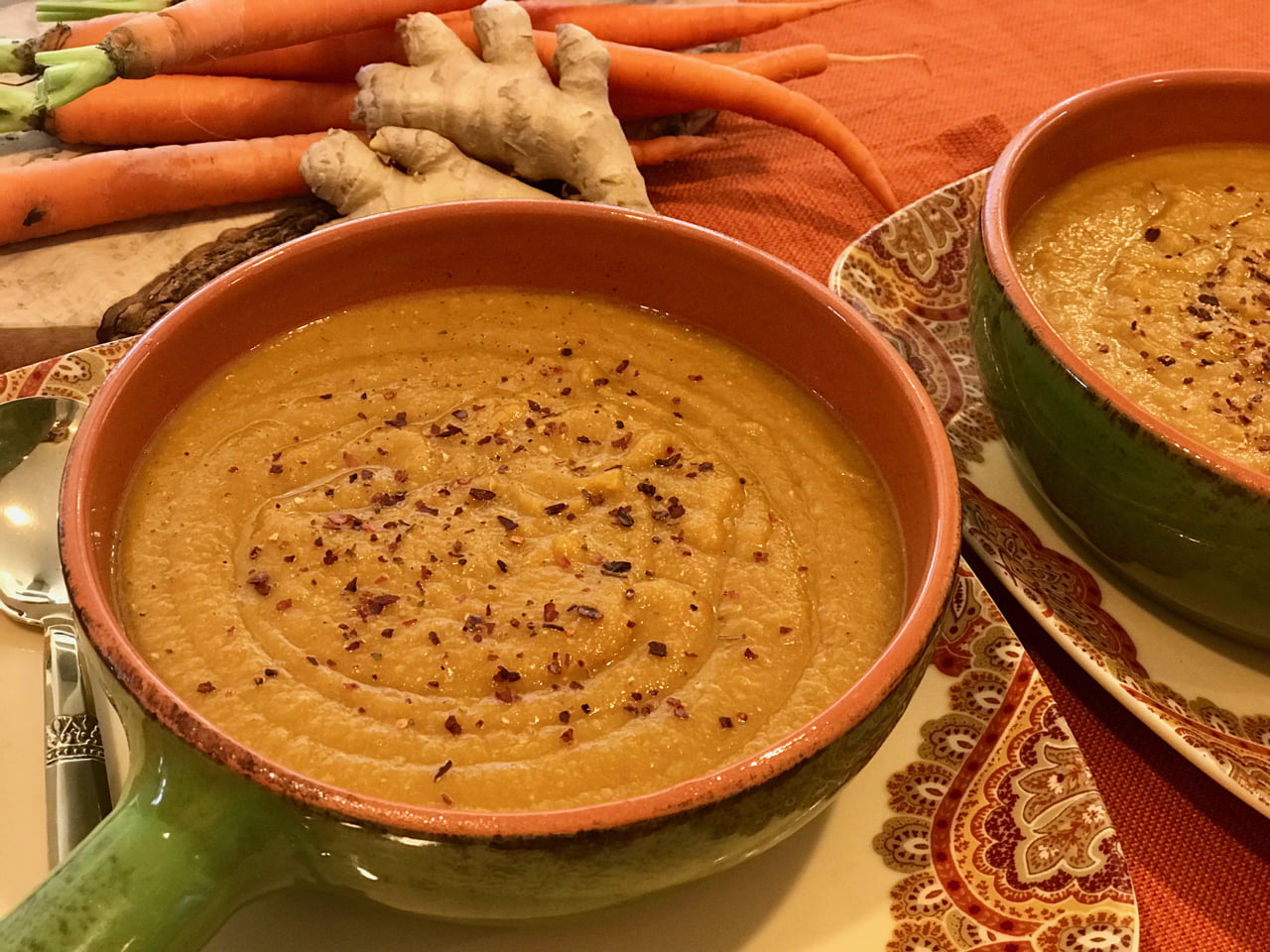 New Year Resolution Accountability
I came up with a fun way to remain accountable for the new year resolutions I am making at this very moment. Nearly everyone in the world celebrates some type of a holiday that requires taking out ornaments, decorations or objects that we put away once that holiday has passed. In the video I have shared here with you, you will see that I have (a few years ago), started writing down a wish, a new year resolution, a dream, a whimsy, what ever comes to my heart as the year comes to an end and a new year is starring me in the face. I tuck those written resolutions into the wrapping of the holiday decorations as I put them away for the year. When it's time to take them out again, I can relive my new year resolutions from that year, see which ones I was able to fulfill and which ones might need to be tucked away again for the following year. I call this, 'My New Year Resolution Accountability'!
It's time to make a New Year Resolution. Think long and hard about it this year, and then make them count and come alive, and don't forget to Cherish Yesterday, Dream Tomorrow, and Live Today! Stay safe and see you back on this page next year xoxo