Cooking, for me, is more than food. It's a celebration of people, stories, laughter, flavors and techniques from a collage of life's excursions. For this reason, I wanted to compile some of My excursions with You, on a plate. Some of which I never had to leave home to capture.
Before I ever set foot on my first trip, multi-ethnic foods were already being prepared in my mother's kitchen. An American born Syrian, my mother brought a rainbow of foods to the home I grew up in, as she shared her kitchen with her many girlfriends of various ethnic heritages.
As a grown woman, I discovered there were few things I couldn't cook. My taste buds were first awakened as a child and throughout my life, travels and intimate encounters with an adventurous curiosity, I simply built on a tongue that had already been passionately well-formed for flavor, as a child.
As I have shared my effervescence with many of you through my blog, videos and even television, ( three times a Food Network Chef), I wanted to share something a little more intimate with You, through my first cookbook; something you can hold in your hand, dog-ear pages and experience the heart-felt stories I share with you, throughout the colorful pages of my cookbook and my life.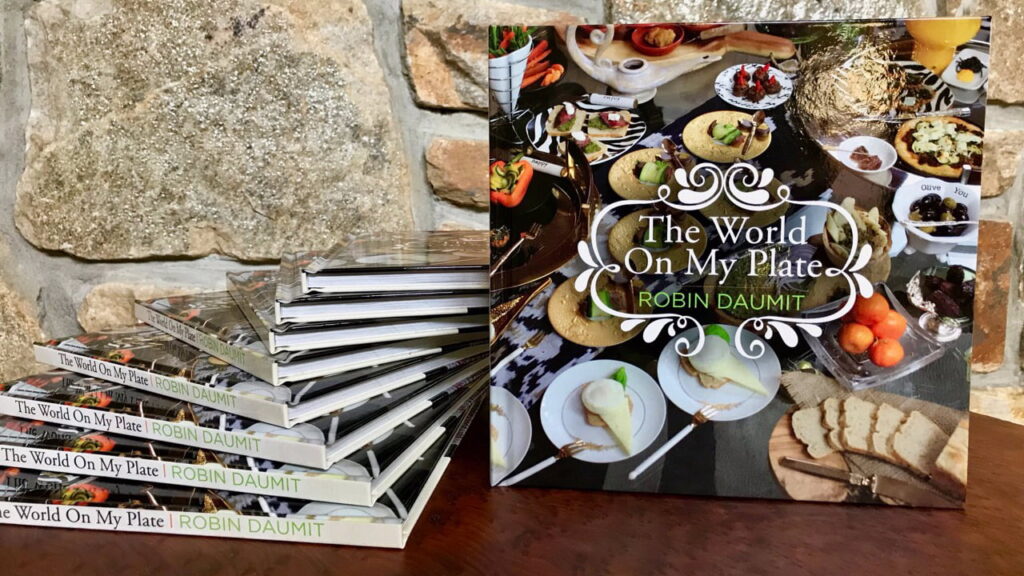 The World On My Plate is a collection of some of my favorite recipes for small-plate dining. I promise, you will feel as though you are sitting right here in my kitchen and you will be inspired to make certain that from now on; Every Meal Will Tell A Story!