Cherry blossom honey, Sumo citrus, Sake and Prosecco in a tall flute, for our signature Sakura Sip; makes for the perfect Spring Bride's Cocktail.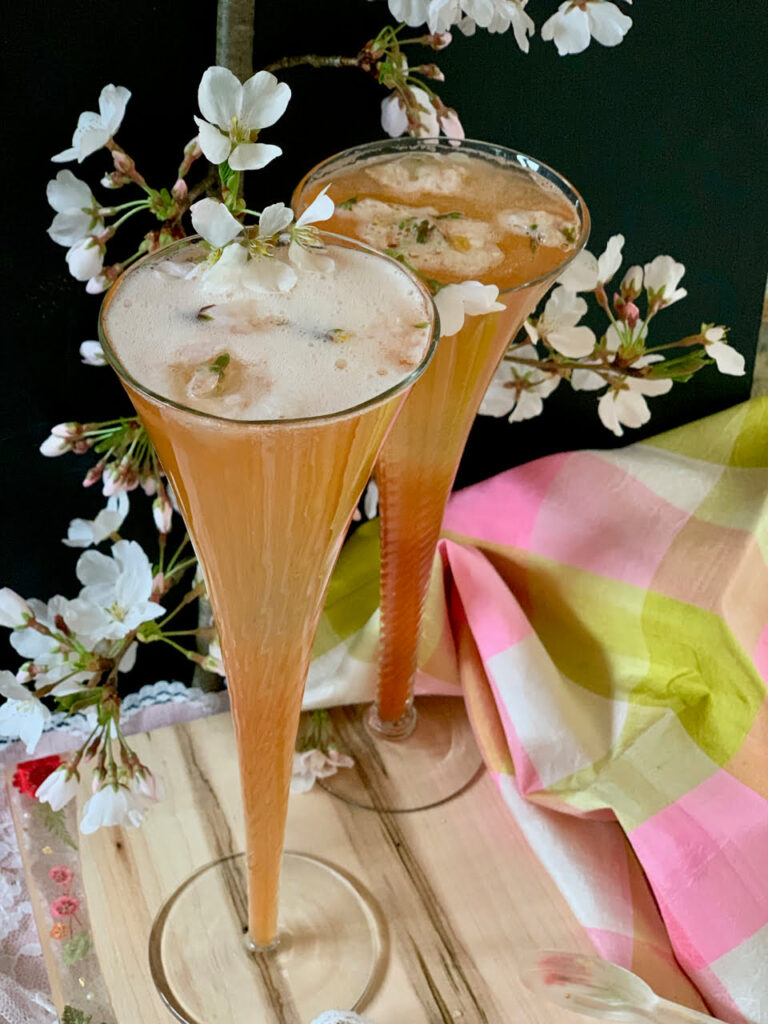 Sakura and Brides
There is something magical about the ethereal cloud of cherry blossoms kissing a blue sky after a long winter's sleep.
Here is America, the Japanese Sakura (cherry blossoms), are the first flowers to bloom in spring around our nation's capital. Visitors pour in each year to see them.
It just so happens also, to be the biggest season of the year for brides. As they await their spring weddings and the scurry of excitement that flutters about with every bride, the cherry blossoms quietly awaken the first breath of spring air.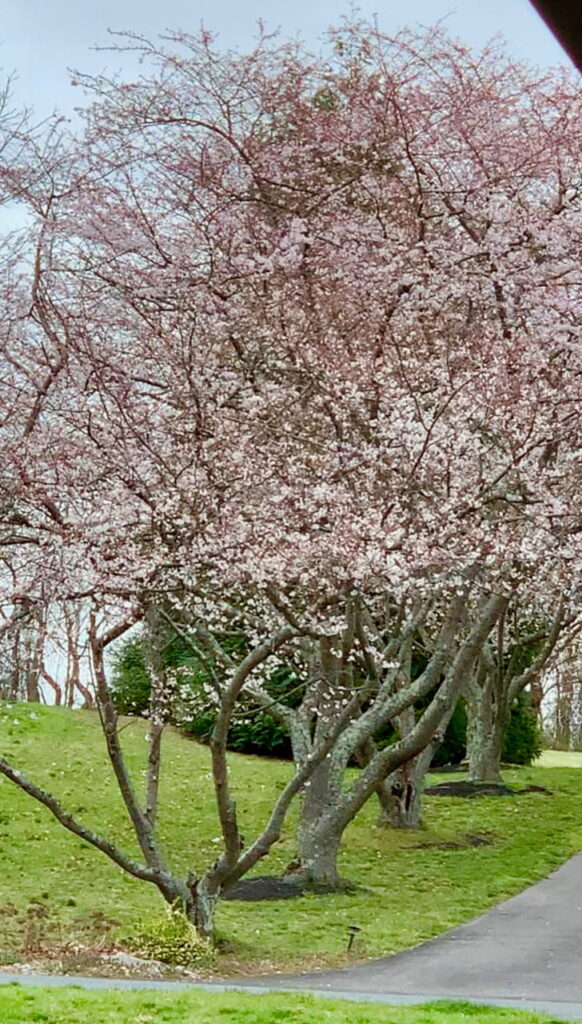 A Bride's Cocktail
Every bride has her own special cocktail. How do I know this? My niece is the wedding planner for her family's Special Event catering company, and she knows all about bridal sips!
A signature cocktail to calm the nerves. Something special to sip throughout the evening in the most beautiful crystal glass. Something that feels uniquely hers on her special day.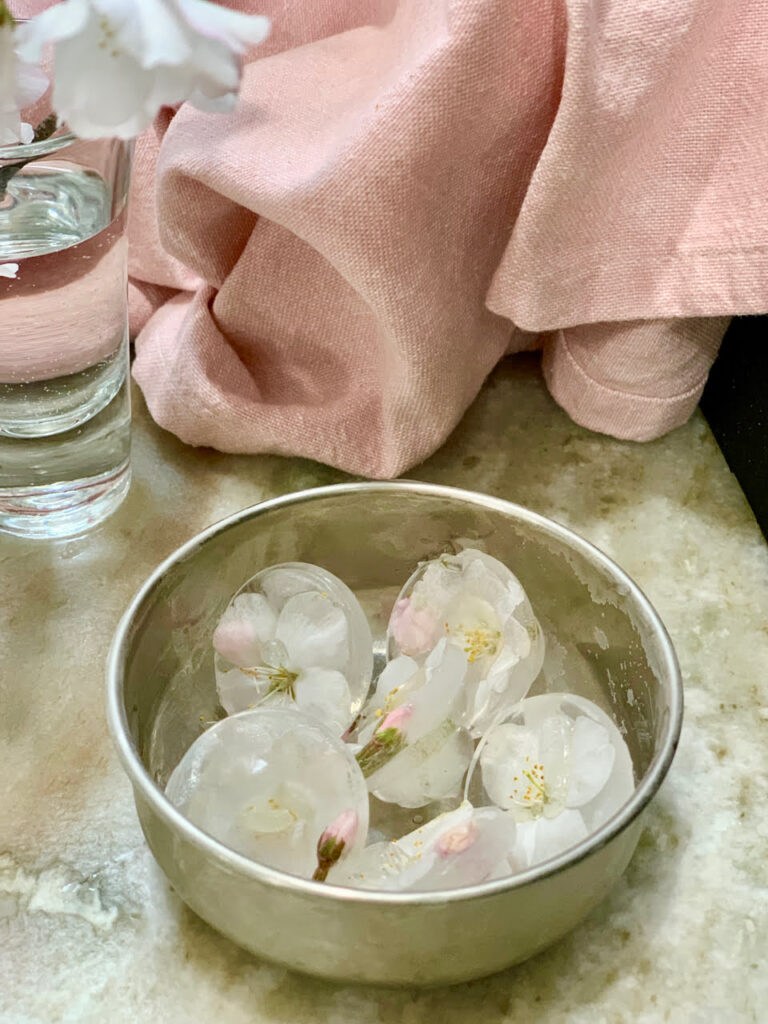 The Gift Of Honey
Did you know that cherry blossoms are an edible flower? Did you know that honey takes on a unique flavor depending on the flower the bees obtain their nectar from?
I was sent the most delightful gift of honey from Louisa's Honey, a company she has in Italy.
The honey she chose to send me is Cherry Blossom honey; the real nectar of Puglia.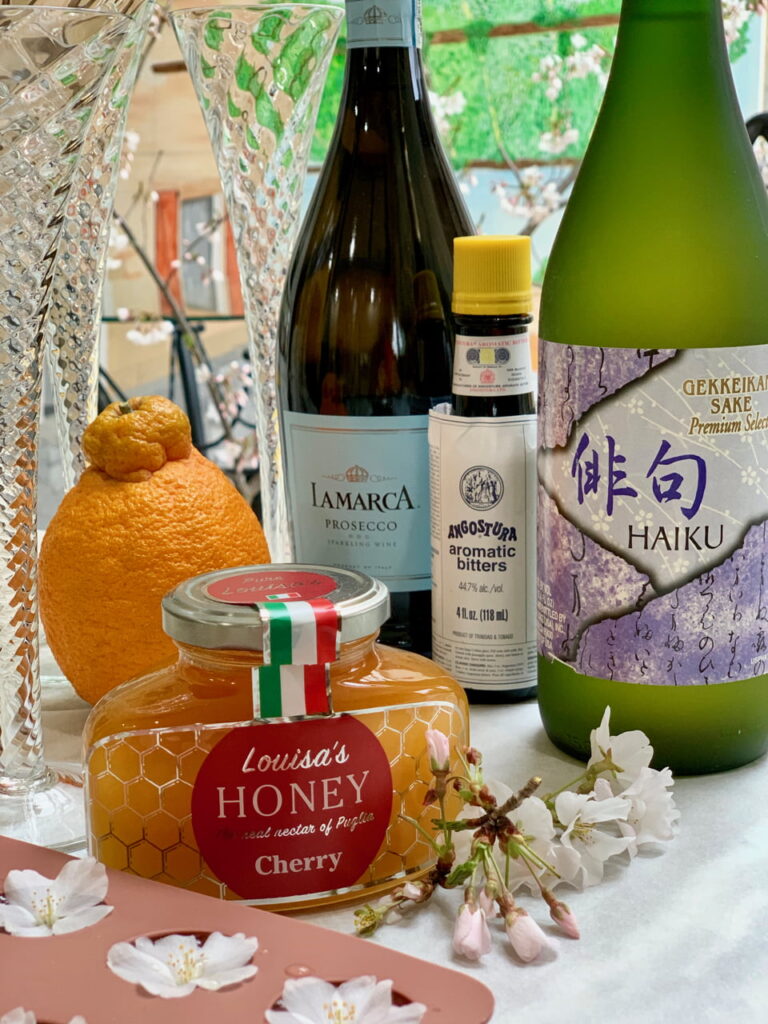 It was this gift of honey that inspired the 'Spring Bride's Cocktail' that I created for this year's brides. The perfect Sakura Sip for the bride, or perhaps the essence of a bride in each of us gals.
How To Make A Sakura Sip
I was feeling quite chuffed with myself as I created this cocktail. For me, this drink had to be both Italian and Japanese!
A quick, wild story about that. It was the 80's, I was studying Japanese at the Japan American Society in DC for about three years. My mom and I were going to be attending a wedding in Italy, all the way south in Calabria. Trains, planes, automobiles and yet another train pointed us in the right direction. Problem? The further south, the less English and we had no idea which stop was our. I went looking for someone who spoke English. None. But… I found a large tour group of Japanese folks in the next car. Yep! With my Japanese, I was able to find out where our stop was!
Back to my cocktail. I chose Japanese Sake and the Sumo citrus for the Japanese aspect and the beautiful cherry blossom honey from Italy and a sparkling Prosecco to make this cocktail.
The honey mixed with the Sumo citrus and a splash of bitters made for a lovely sweet and sour simple syrup. A splash of the light and delicate flavor of Sake and the bubbles of Prosecco and the cocktail screamed to top off it's veil with cherry blossom ice cubes!
Ingredients Needed
Honey
Sumo citrus
Bitters
Sake
Prosecco
Ice cubes
Cherry blossoms or other edible flowers
Equipment Needed
2 Tall Champagne Flutes
Shot glass
Measuring cup
Measuring spoons
Small jar with a lid
Citrus press
Mini Ice cube trays
Sakura Sip – Spring Bride's Cocktail
Course: Cocktails, Drinks
Cuisine: Japanese, Italian
Difficulty: Easy
Cherry blossom honey, Sumo citrus, Sake and Prosecco in a tall flute, for our signature Sakura Sip; makes for the perfect Spring Bride's Cocktail.

Ingredients
Honey – 1 tbsp

Sumo citrus – 2 tbsp

Bitters – 1 tsp

Sake – 1 cup

Prosecco – 1 cup, chilled

Ice cubes – 2 small per glass, see notes

Cherry blossoms – 1 tiny branch per glass or other edible flowers for garnish
Directions
In a small container with a lid, pour the honey, citrus and bitters. Give a good shake to dissolve the honey, creating a sweet and sour simple syrup.
In a tall flute place small ice cubes, 1/2 shot of simple syrup, 1 shot of Sake and fill the glass with Prosecco, about 1/2 cup per glass. Top with flowers.
Recipe Video
Notes
 In an ice tray with very small sections, fill with water and place an edible flower to freeze inside.