Miniature versions of a plump, flaky, buttery biscuit to make delicate looking tea sandwiches.
Tea Sandwiches
Tea Sandwiches can be made out of anything you like on a sandwich, but the bread… the bread must be irresistible!
My British hubby tells me that a sandwich is not a sandwich without butter, and so while I will put butter on a few of these charming sandwiches, I like other things on my tea sandwich as well.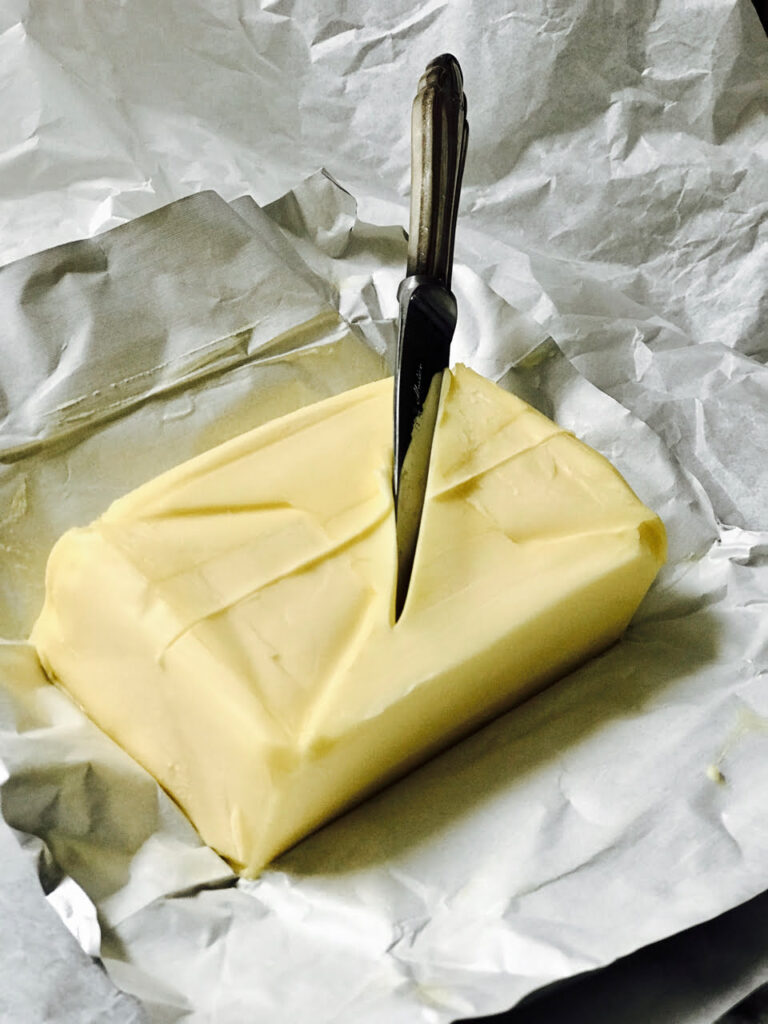 Homemade Biscuits
Homemade biscuits are fast and easy to make, and always look spectacular as a quaint little bite-size sandwiches.
While my mother always made her biscuits by hand, pressing the butter and flour together with a fork, I find a food processor whips the dough together in a matter of minutes.
Deciding on the size to cut the biscuits often depends on what you will be putting inside of them. The idea is to have some sort of uniformity to keep the sandwiches looking dainty.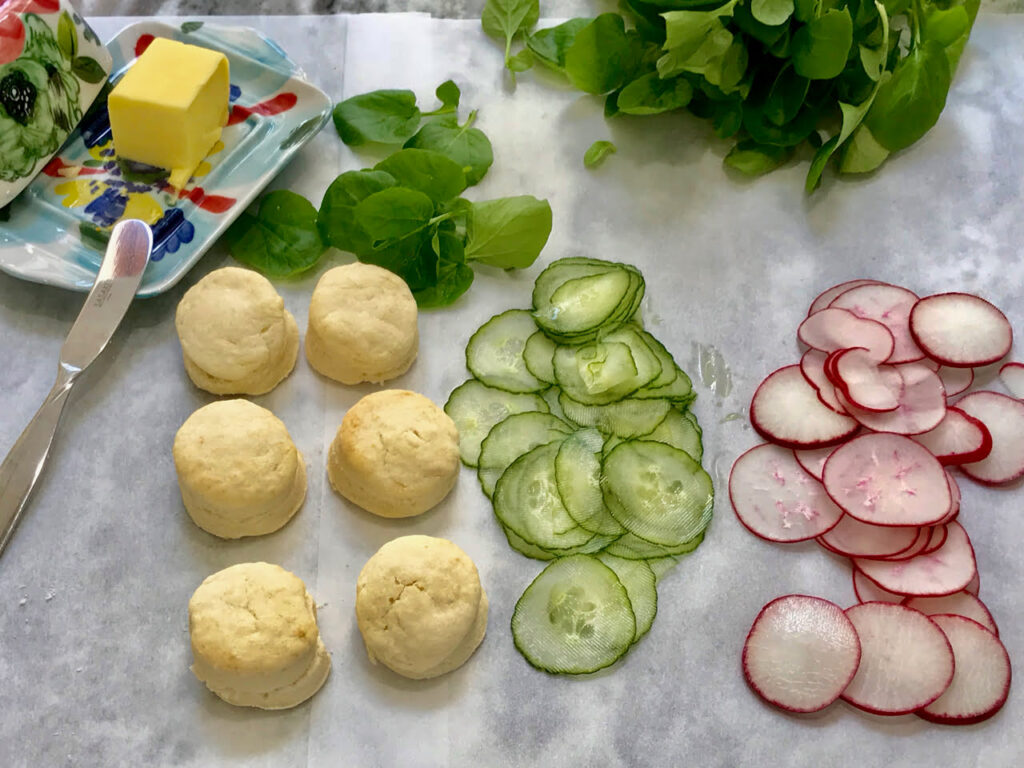 Often I use a two-inch round biscuit press. The size seems to suit the diameter of a cucumber or radish. Small scoops of egg salad also look lovely in the smaller cut biscuit.
Once the biscuits are baked, filling is sliced or prepared, the rest is simply a matter of assembling the little sandwiches with a schmear of butter and a garnish of a fresh herb or micro green.
If your cutting skills are good and thin slices of vegetables are easy for you, by all means slice away. As for me, I use an inexpensive mandolin cutter.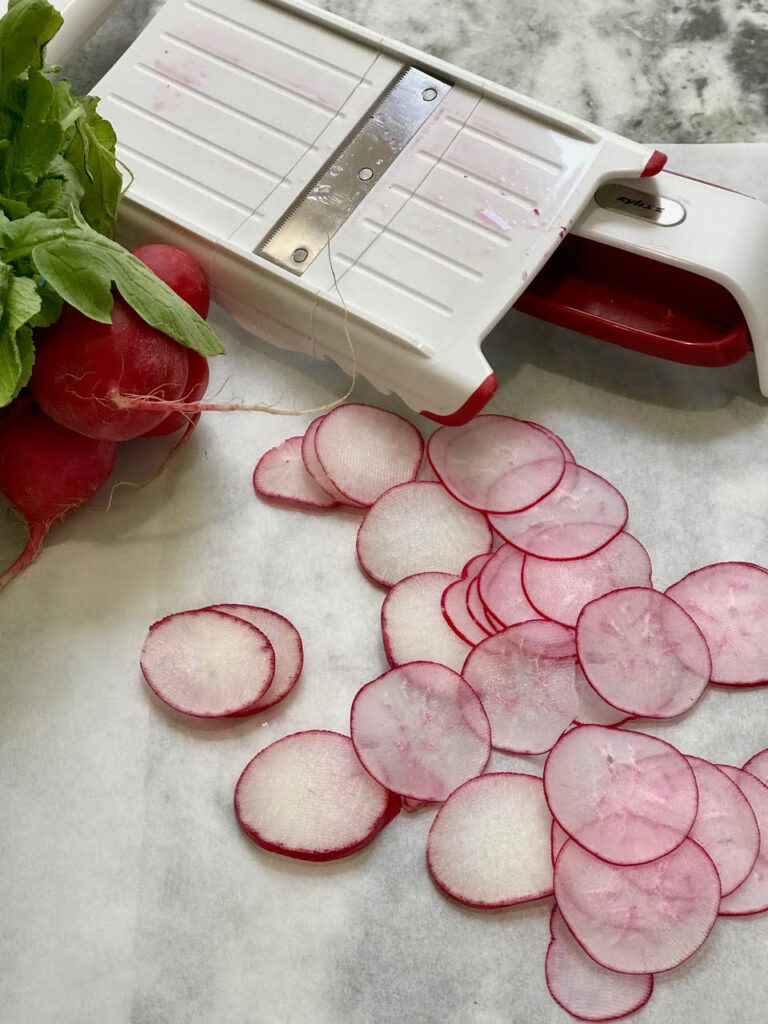 What To Put In A Tea Sandwich
In my video you will see that I have used the traditional butter, watercress, radish, and cucumber filling, but I have also made a different batch of sandwiches with mustard, smoked salmon, cucumber, and dill. The sky is the limit!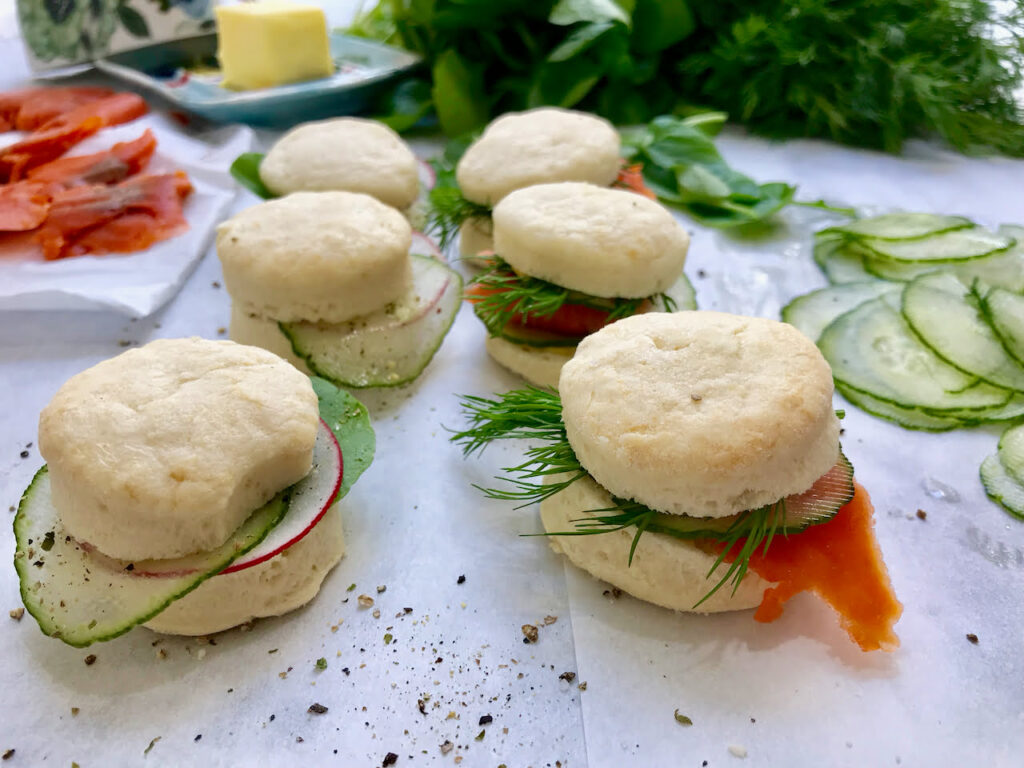 Ingredients Needed
Flour
Baking powder
Salt
Butter
Whole milk
Equipment Needed
Food processor
Measuring cup
Measuring spoons
Rolling pin
2-inch biscuit cutter
Basting brush
Baking sheet
Parchment paper
Mandolin – for slicing vegetables (optional)
Oven
Biscuits For Tea Sandwiches
Course: Uncategorized
Cuisine: American
Difficulty: Easy
Miniature versions of a plump, flaky, buttery biscuit to make delicate looking tea sandwiches. 

Ingredients
Flour – 2 cups

Baking powder – 2 tbsp

Salt – 1 tsp

Butter – 5 tbsp

Whole milk – 1 cup, plus extra to brush tops before baking
Directions
Preheat oven to 425
Place flour, baking powder, salt, and butter into a food processor and give it a whirl until the ingredients are well incorporated. While machine is running, slowly pour a steady stream of milk. The dough will come together quickly into a ball. If dough feels sticky, add a sprinkle of flour, if dry, add a splash of milk.
On a floured work surface, roll out the dough to about ¾ of an inch. Use a small biscuit cutter to cut out the size you want.
Place on parchment paper lined baking sheet. Brush just a little milk across the tops, and bake for about 15 minutes, or until a golden color begins to form.
Your biscuits are now ready for filling.