This herb butter recipe is a luscious do-ahead mix of butter and fresh herbs stored in the fridge or freezer, ready to enhance your recipes.
Herb Butter, or compound butter, is a fun way to incorporate a summer's harvest of fresh herbs to enjoy all year long. Making herb butter in advance makes meal preparation so much easier because the flavor enhancers are already done.
Butter
Who doesn't love butter in both sweet or savory dishes! Butter is such a basic way to add both fats and flavor to any recipe.
Did you know you can freeze butter? For this reason, making herb butter, from a summer's herb harvest, can last all winter in the freezer.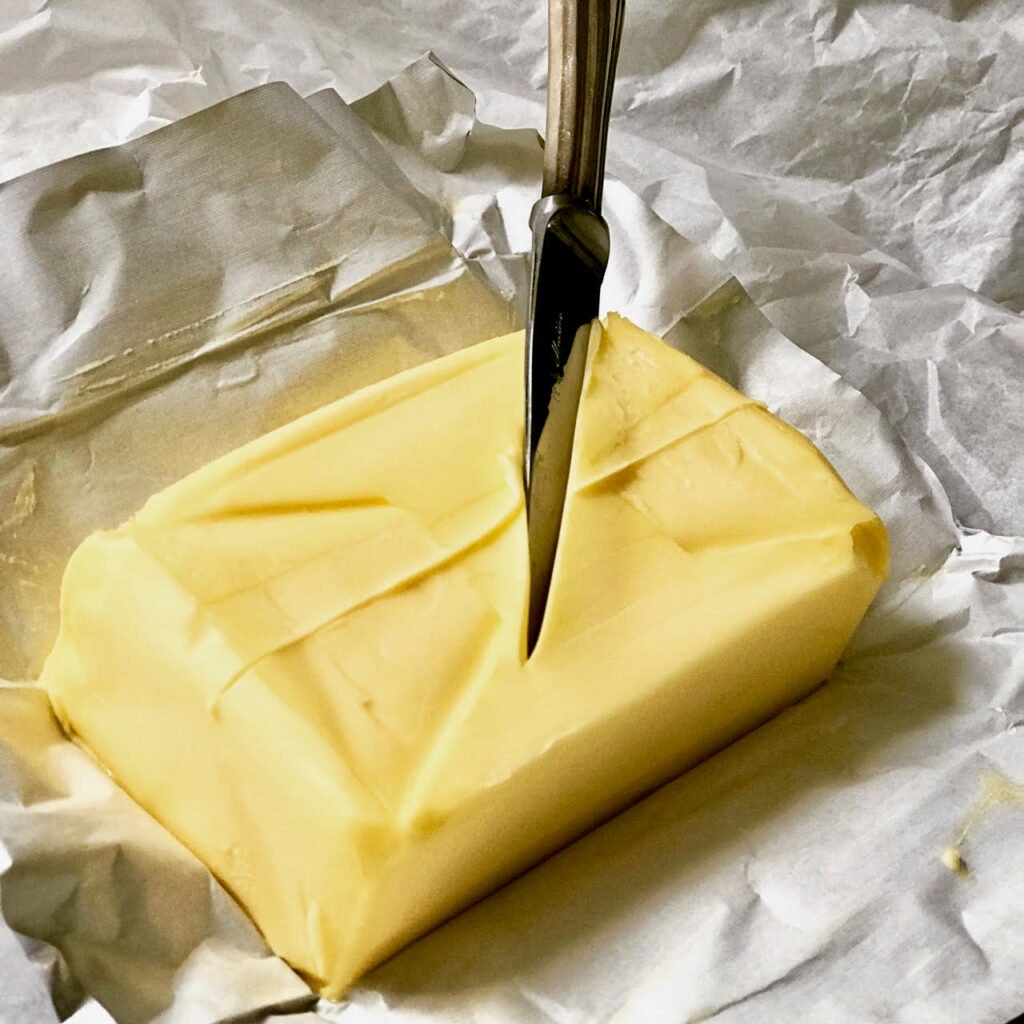 Herb Butter At The Table
Imagine serving piping hot corn on the cob, family style at the table with a lovely ceramic crock of already sliced and seasoned butter. No more rolling the cob on top a stick of butter on the table (yuk), and the seasonings are endless. Some may like it hot and spicy so you make the butter with chilies and your favorite dried spices. Other's may prefer the more gentle flavor of cilantro or parsley on top their corn. Simply chop a bunch of fresh herbs and incorporate them into your softened butter to serve at the table.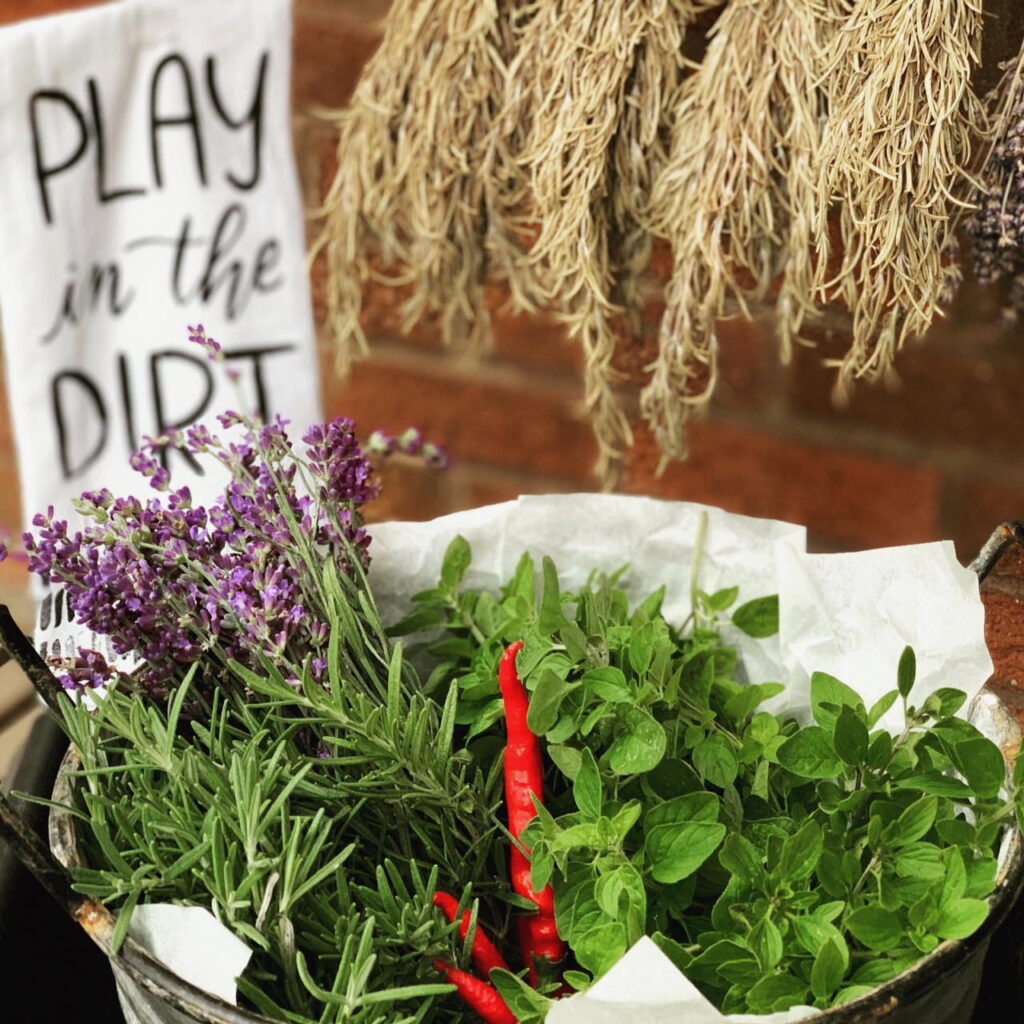 Herb Butter A Chef's Trick
Ever wonder why your steak tastes so much better in a restaurant than it does at home? My son is a professional chef and I have seen him produce hundreds of filet mignon (which to me have little taste), hot off grills, then place a dollop of something magic on top each one.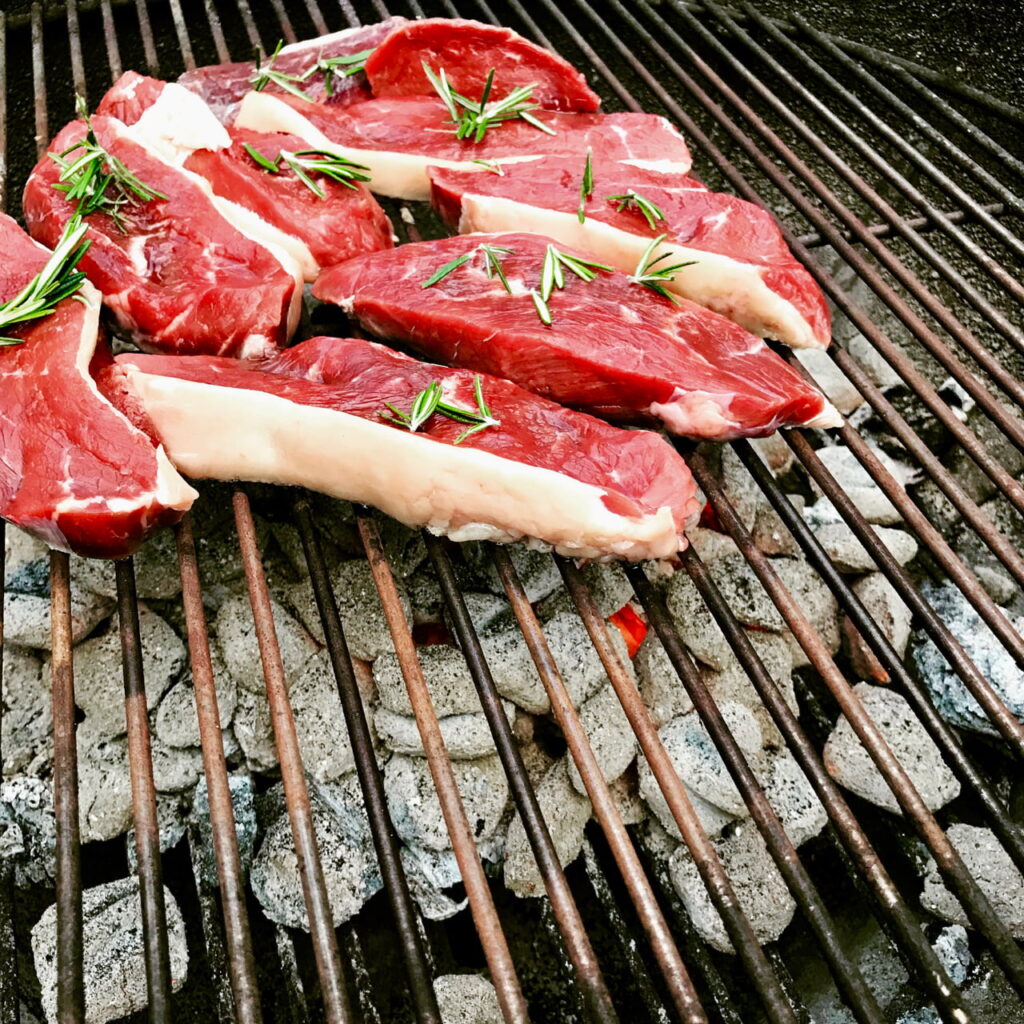 I've also seen him cook one single cut of beef on top the stove, hot as all get out in a cast iron pan then he keeps basting and basting (with a spoon) something that smells heavenly onto the beef before popping it in a hot as hades oven for a hot minute (literally).
What was the magic flavor enhancer he was using? Herb Butter! He makes them up way in advance and stacks a variety of them in the fridge so when it's show time, the flavors fast become the star!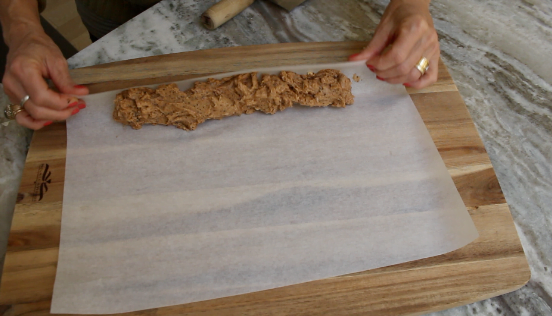 Unsalted Or Salted Butter For Herb Butter?
Salted or unsalted butter isn't the issue when making compound butter, whether you want salt in the final dish is the question. If you plan to add salt to the dish, then by all means, use salted butter, if not, then unsalted butter is a good choice.
Dairy Free Herb Butter
Not everyone eats butter. Many people are lactose intolerant and butter agitates their tummy. No problem here! Simply use a room temp jar of coconut oil, not melted, and make every herb butter recipe you see here with coconut oil instead of butter.
Mix the soft coconut oil with any herb mixture you like, lay it out on parchment paper, plastic wrap or waxed paper, roll it up into a log and store it in the fridge. Slices and cooks just like the dairy butter version!
How To Make Herb Butter
Easy peasy, is how you make it! In a bowl, place soft sticks of butter. Fine chop whatever herbs you plan to use. With a fork or a hand mixer simply mix together until well incorporated but not over mixed, so the herbs hold their shape.
Lay the mixture out onto parchment paper, wax paper or plastic wrap, roll it into a log, taking care to form the log with your hands. Twist and tie the ends and store in the refrigerator or freezer.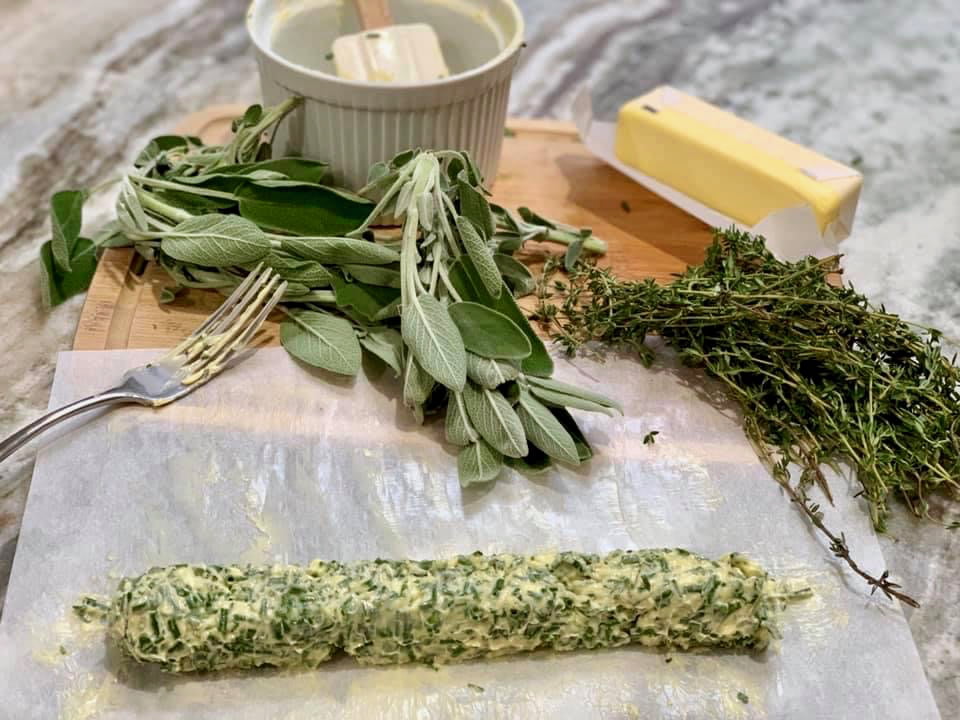 When ready to use, simply slice and use. If it has been frozen, allow it to sit room temp for an hour before using.
How Long Does Herb Butter Last In The Refrigerator?
I will keep the herb butter in the fridge for up to two weeks, taking into mind that though the butter will last longer, the herbs may not. Use as timely as you would any other fresh herb being stored in the fridge.
other fresh herb being stored in the fridge.
Freezing Herb Butter
I have kept my herb butter logs, or small zip bags with herb butter in the freezer for up to one year and they are just as good as if they were there for only a few months. To use herb butter out of the freezer, just allow an hour for it to sit room temp so it will be easier to slice.
If heading out on a picnic, frozen herb butter logs are just a smart way to transport the butter for your food. By the time you are ready to eat, it has thawed perfectly!
Another fun way to freeze herb butter is by using cute ice cube molds. The butter freezes in these shapes and makes them easy and readily available to use.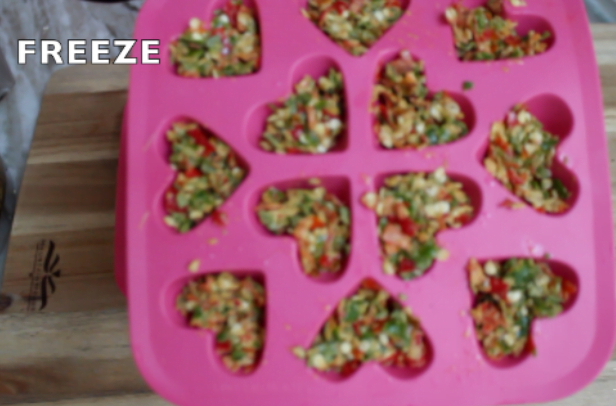 Chive Herb Butter
Not only is chive herb butter easy to make, since the herb slices are tiny and look like little precise green circles, but they are one of my favorites for a variety of dishes. Chives have a gentle, fresh onion-like flavor and so this herb butter is as good on fish and poultry as it is on delicate flavored veggies.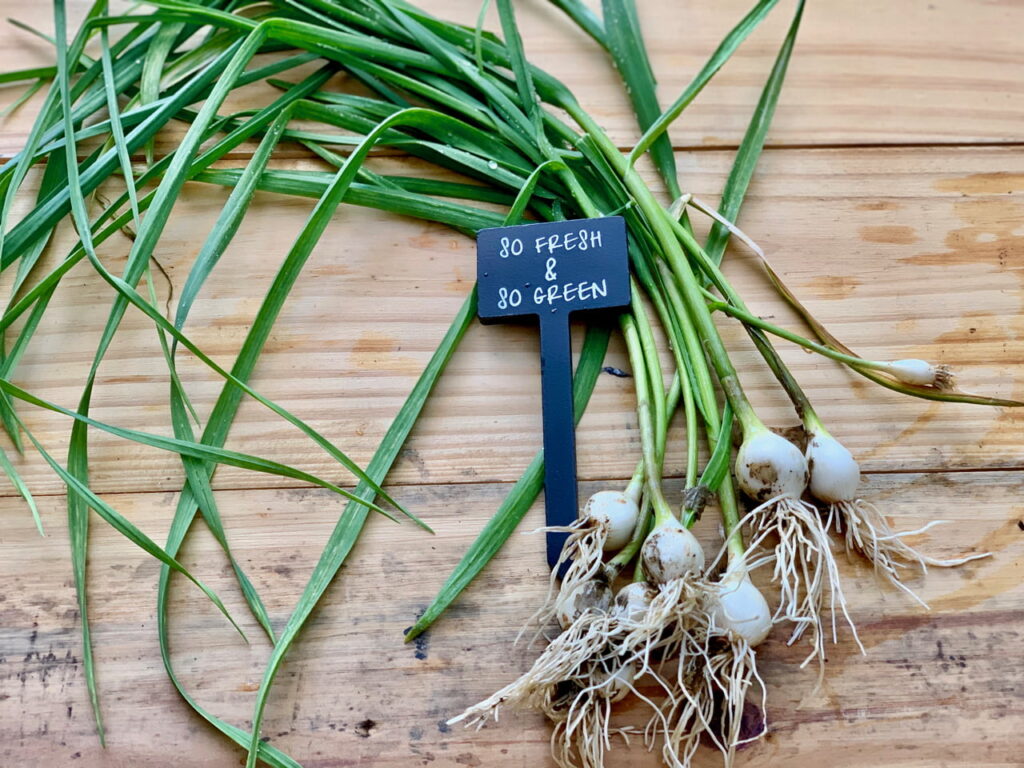 Rosemary Herb Butter
For me, Rosemary butter and lamb are just the way to go. Add garlic to that compound butter when making it and you have little else to do when cooking your lamb, other than slice this flavor enhanced butter and add it to your meat while it cooks.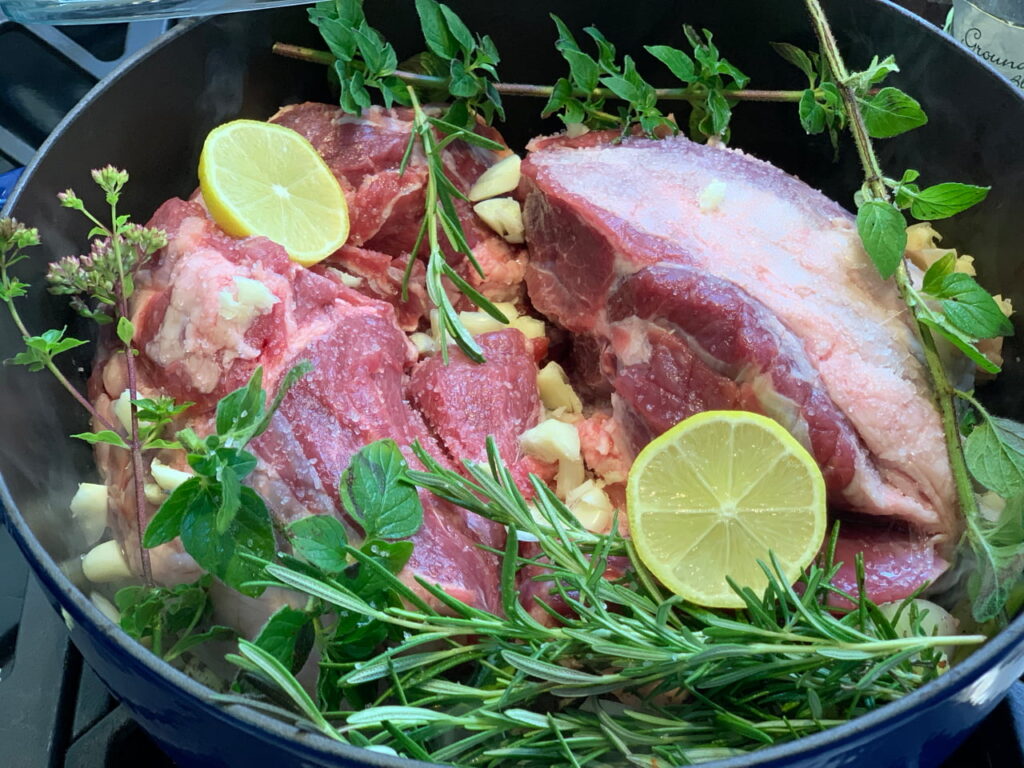 Mint Herb Butter
Mint and butter are just a marvelous marriage of flavors. I didn't grow up eating mint with lamb, but you Brits, Scots and Irish will love mint butter on your lamb. Mint herb butter is also a refreshing addition to all your veggie dishes.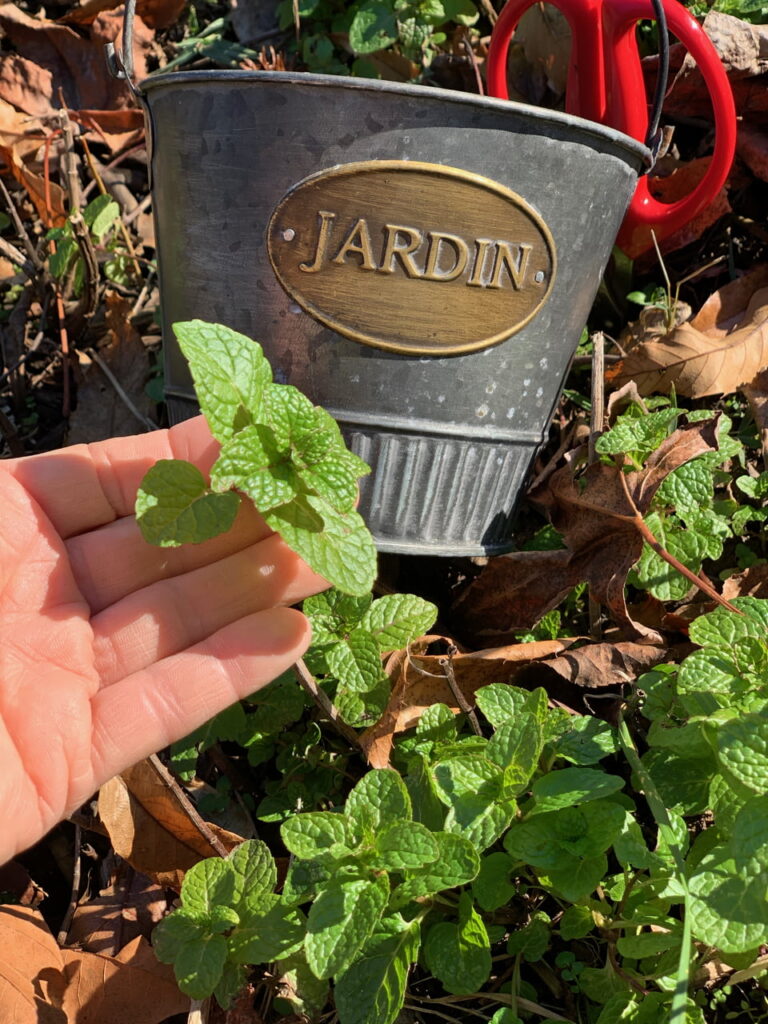 Parsley Herb Butter
While this mixture is also delicious on veggies, I especially like parsley butter tossed on top of my hot freshly steamed bulgar wheat, for a cold tabbouleh salad, and then add more rough chopped parsley to the salad when tossing.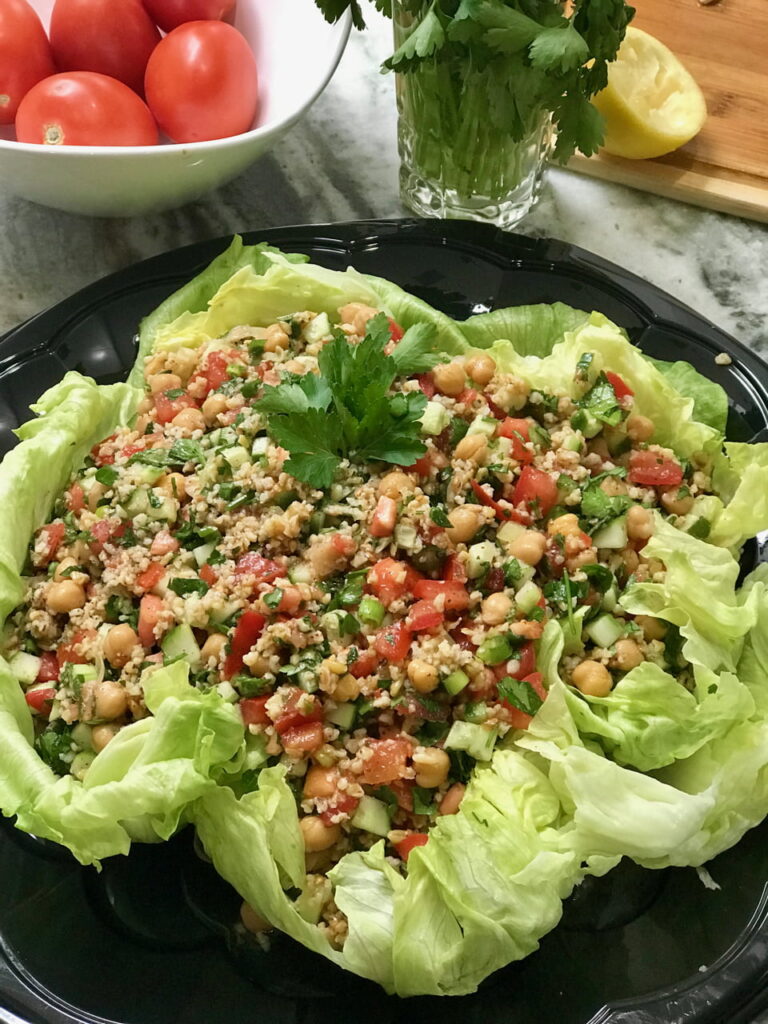 Sage Herb Butter
Oh, how I love sage! I used to only use it around Thanksgiving time with turkey and stuffing, but since I have made sage herb butter I use it year round on baked chicken as well as a dollop in many hot soups I make in the winter.
Thyme or Oregano Herb Butter
To me, thyme and oregano taste similar. Thyme leaves are so tiny to fuss with but well worth the time it takes to strip them from the stem. The flavor of thyme is big even though the leaves are small. Oregano leaves are a little easier to remove and with a few quick chops, they are ready to go into the butter.
Both are delicious on many dishes but I especially like this compound butter mix in my Greek cooking. It goes into my Spanakopita, my Greek Chicken with potatoes and artichokes, and it is delicious to baste across Kofta sticks, be it beef, chicken or lamb.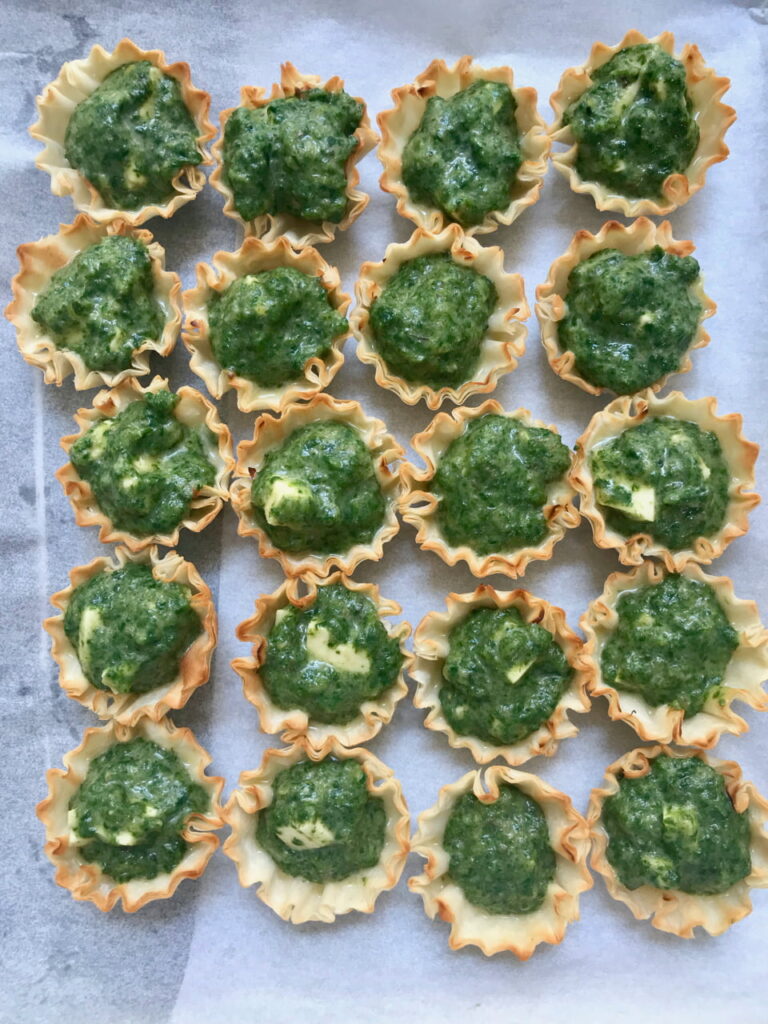 Garlic Herb Butter
How better to flavor your food and save laborious time of food prepping than to have an intoxicating log of garlic and any favorite herb mixed into softened butter, stored in the fridge, then ready when you need it?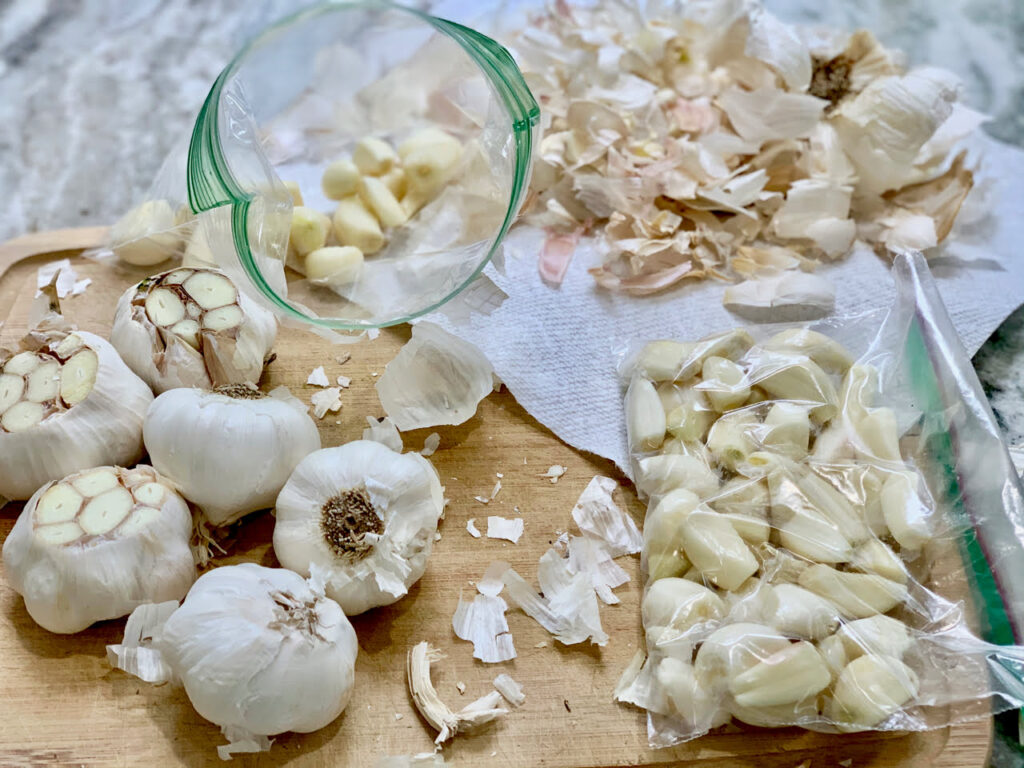 Ingredients Needed
Butter
Fresh herbs
Garlic – optional
Equipment Needed
Cutting board
Chopping knife
Food processor
Parchment paper
Refrigerator or freezer
Herb Butter Recipe
Course: Sauces, Spices
Difficulty: Easy
Summertime garden fresh herb butter for year-round cooking.
Ingredients
Butter – 8 tablespoons, softened

Fresh Herbs – 1/4 cup, for small leaf herbs, 1/3 cup for larger

Garlic – 1 clove, crushed (optional)
Directions
Leave butter out to become soft. Chop herbs to confetti size. With a fork or a hand mixer, gently blend the herbs and butter. If using garlic, add it now.
Scoop the mixture onto an 8×10 piece of parchment paper, or the equivalent if using plastic wrap or wax paper. Gently shape it into a long cylinder. Roll the paper around the herb butter, shaping it into a log. Twist and tie the ends.
Store in the fridge of freezer. When ready to use, unwrap and slice as needed. Return the unused portion back into the fridge.
Recipe Video
Notes
There are no limitations as to what can be chopped and added to soft butter to create flavor enhancers for all your recipes.