The heat of homegrown chili peppers infused in a chocolate cupcake batter makes these the hot, sweet chocolate dessert to die for!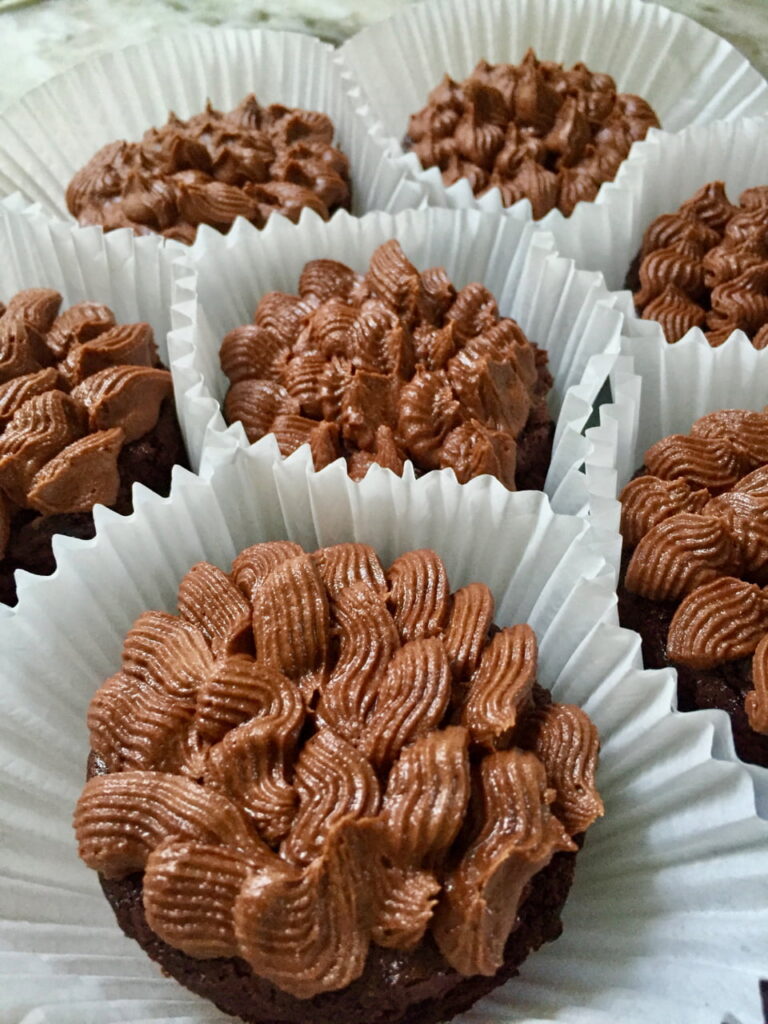 Cupcakes
Why make a big ole cake when you can make lots of little cakes! Cupcakes are an easy to-go treat or gift to give and now, a huge tree of cupcakes have become the rage replacing wedding cakes!
Cupcakes can be made, half frozen for another time and ice only what you want at the moment you want them.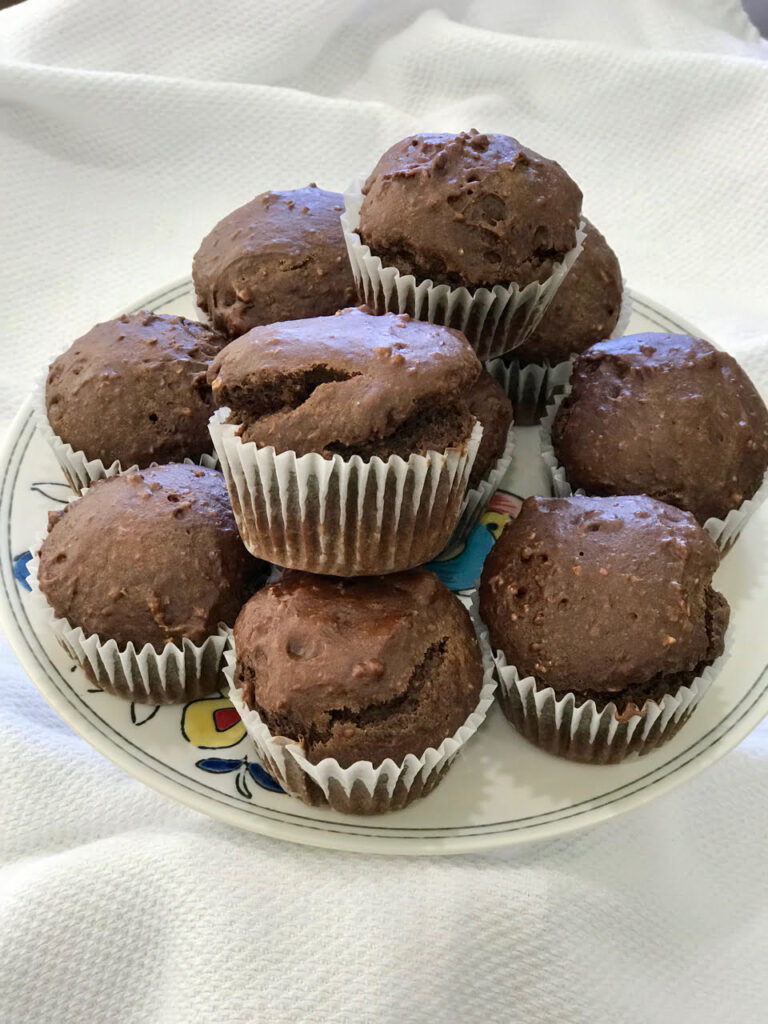 Kids certainly love a cupcake with a candle much more than a big cake, also less germs to blow out a candle when its only on your cupcake! Covid has changed birthday cakes forever!
Chocolate Cupcakes
This chocolate cup-cake recipe is my all time favorite. It's moist, rich in flavor, and with the right amount of heat to be memorable.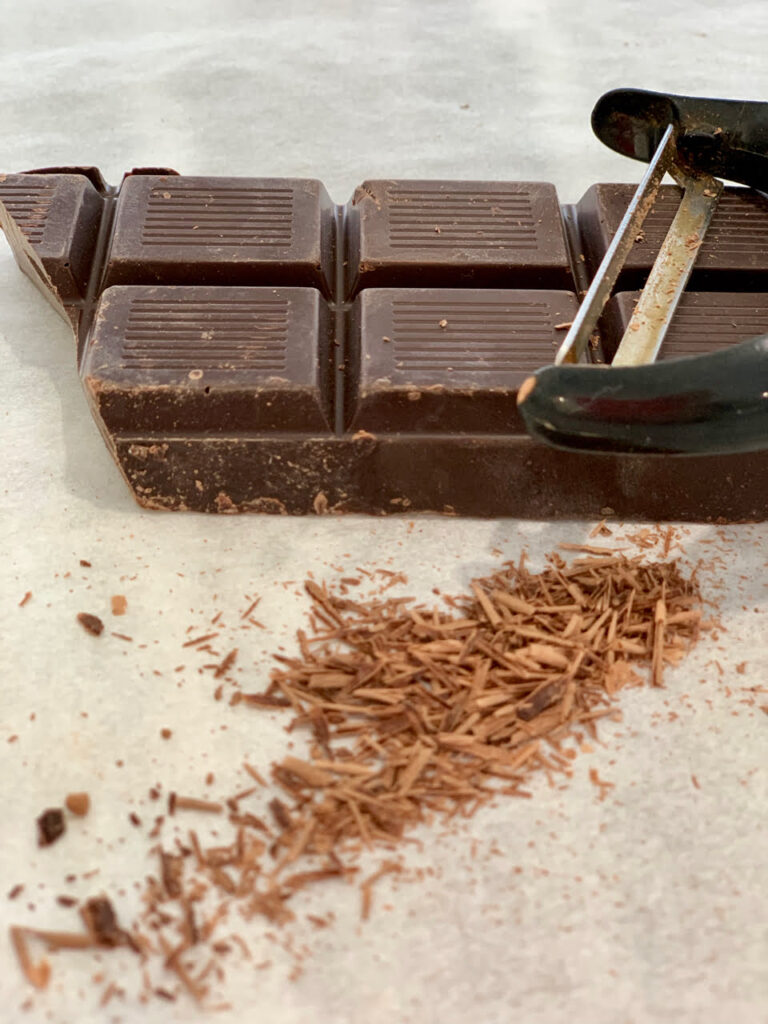 Chocolate icing can be piped on for a fancy look or simply schmeared on when you just want to have 'at' them!
Coffee In Cake Recipes
The addition of coffee adds a moistness from the oils in coffee while creating an even deeper richness of flavors to the raw cacao chocolate and exotic spices.
The batter to this recipe looks to be thick and perhaps too thick to be moist until you pour in the hot coffee at the end of mixing. It suddenly comes together and makes for an incredibly moist cake.
Chili Chocolate Cakes
If you have never had the essence of chili infused into a sweet chocolate dessert, you are in for a spectacular treat. Chilies and chocolate are incredible together. Chocolate Chili Pasta is a must try and it is so easy to make!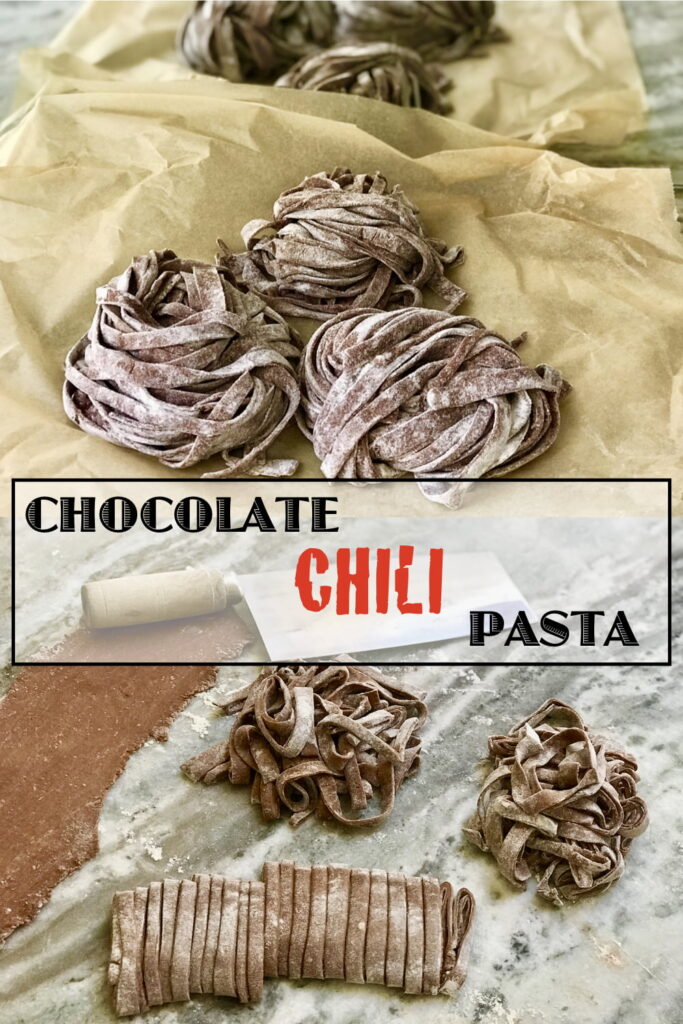 These may not be kid friendly, unless your little one already likes a little heat, but oh my the combo of chili and chocolate is fabulous!
Ancient recipes from Peru and Mexico have infused the heat of chili and cacao in 'mole' sauces for savory dishes, and so flipping the switch to a sweet dish only makes sense.
The earthy flavor of both the pepper and the cacao, laced with sugary sweetness will have you making these cupcakes for many of your adult dinner parties.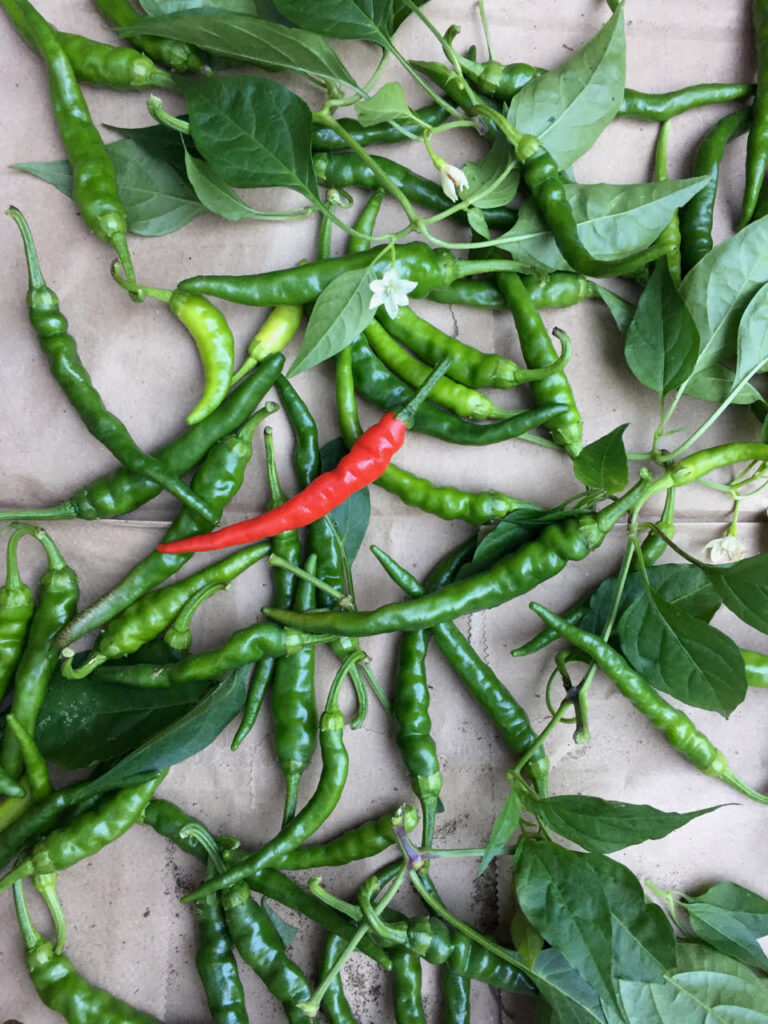 Making Chili Chocolate Coffee Cupcakes
There are 3-steps to making these luscious cup cakes:
Preparing the Secret ingredient 'the pepper syrup' ahead of time and keeping plenty in the fridge will make cake baking day all the faster.
Making the cakes
Making the icing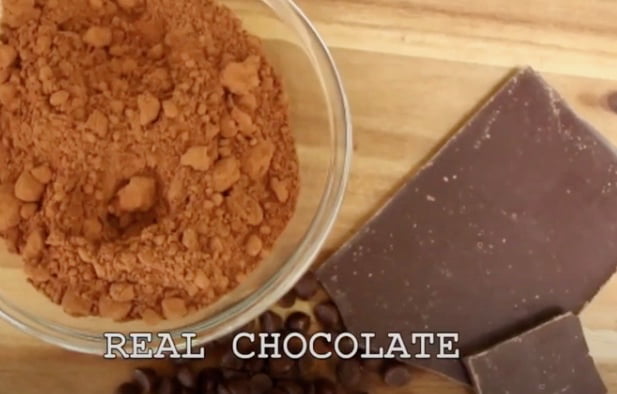 Ingredients Needed
Chili peppers
Sugar
Water
Eggs
Milk
Oil
Hot Coffee
Cacao
Flour
Baking powder
Baking soda
Salt
Cinnamon
Allspice
Butter
Powdered sugar
Dark Chocolate squares
Cream
Equipment Needed
Sauce pan
Strainer
Hand mixer
Small closed container
Wooden spoon
Measuring cup
Measuring spoons
Spatula or piping bad with nozzle – for icing
Muffin tins
Cupcake baking papers
Non-stick spray
Stovetop or burner
Oven
Chili Chocolate Coffee Cupcakes
Course: Cakes
The heat of homegrown chili peppers infused in a chocolate cupcake batter makes these the hot, sweet chocolate dessert to die for!

Ingredients
Pepper Syrup Ingredients

Cayenne Peppers – 1 or 2, (other hot chili peppers work as well)

Sugar – 1 cup

Water – 1 ½ cups

Chocolate Cake Ingredients

Eggs – 2

Sugar – 2 cups

Milk – 1 cups (whole milk)

Oil – 1/2 cup sunflower oil (or your choice)

Pepper syrup – 1/4 cup (made in advance)

Hot Coffee – 1 cup hot coffee

Cacao – 3/4 cup

Flour – 1 3/4 cups

Baking powder – 1 1/2 tsp

Baking soda – 1 1/2 tsp

Salt – 1 tsp

Cinnamon – 1 tsp

Allspice – 1/2 tsp

Icing Ingredients

Butter – 1 stick, room temperature

Cacao – 3/4 cups

Powdered Sugar – 2 – 2 1/2 cups (depending on desired thickness)

Melted Dark Chocolate – 4 oz (70% or more cacao) cooled slightly

Pepper Syrup – ½ cup (recipe above)

Cream – 1/4 – 1/2 cup of whipping cream (as needed)
Directions
Simmer the pepper syrup ingredients for about 20 minutes. Cool, and store in a sealed container in the fridge. Strain when ready to use. 
Preheat oven to 350.
Prepare cupcake tins with cupcake baking papers, lightly sprayed with non-stick spray.
Mix the eggs, sugar, milk, oil and pepper syrup until well blended.
Stir in the cacao, flour, baking powder, baking soda, salt, cinnamon and allspice, mix well.
Slowly pour in hot coffee while mixing. Batter will thin, and any lumps with smooth out.
Fill prepared cupcake tins.
Bake until tester comes out clean, about 25 – 30 minutes. Cool before icing.
While the cupcakes bake, make the icing.
Whip all ingredients together, taking care to slowly pour melted chocolate into the mixture, and add only enough cream until desired consistency is obtained.  
Spread icing onto cooled cup cakes or pipe the icing on.
Store in the fridge.